Underwater workouts, reliving my inner karate kid and building strength through flexibility are just some of the unexpected things I tried at the HomeTeamNS Khatib clubhouse.
TEXT: AISHONA RAI
PHOTOS: HOMETEAMNS
As someone who's always keen to try new activities, I headed to the HomeTeamNS Khatib, which is located just a five-minute walk from Khatib MRT to sample some of their exercise classes.
Just like my trip to HomeTeamNS-JOM Balestier, I tried several interesting new activities that helped me up my fitness game. From useful self-defense skills to low-impact aqua fitness classes, I was able to quickly add to my repertoire of new fitspo experiences. The classes are organised in groups which just add to the fun. If your loved ones want to join in your fitness quest, the classes cater participants of all ages and experience levels. As the courses start after working hours, it's the perfect time to wind down, learn new skills and de-stress.
I tried four fun activities that were completely new to me at the HomeTeamNS Khatib. Here's what I learnt:
LET YOUR INNER KARATE KID SHINE THROUGH
Are you a fan of Netflix's Cobra Kai and the mad karate skills of its chief protagonists? Then you'll appreciate what the Karate masters at HomeTeamNS Khatib offer. Other than learning to defend yourself, Karate offers mental and physical benefits. All those repeated punches and kicks help improve your cardiovascular system and boost your self-esteem and confidence.
My knowledge of Karate was limited to the moves often seen in martial arts movies, but I learned so much more from the class I attended, like the importance of breathing techniques. Once your breathing matches your form, it can result in much more powerful attacks.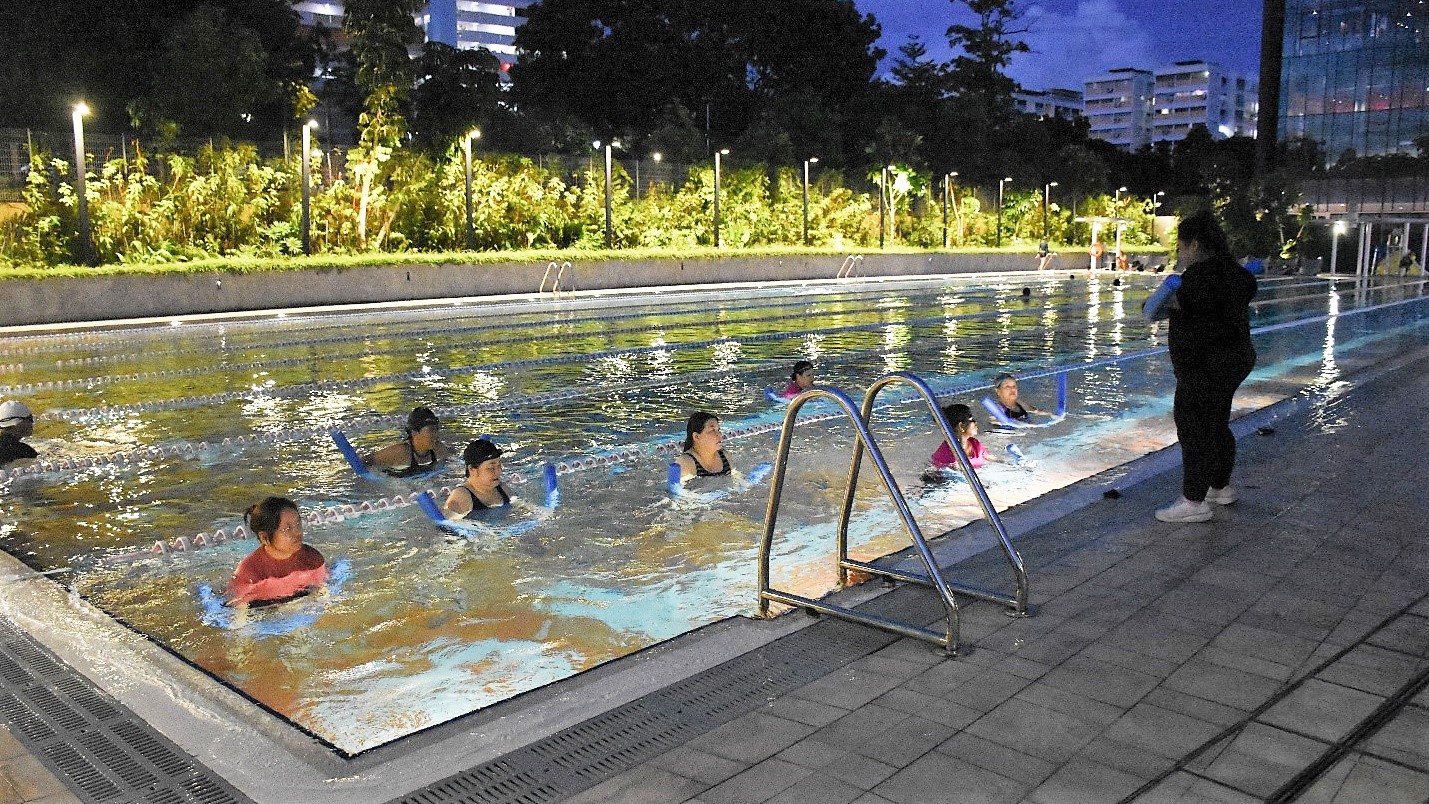 I was nervous because I am not a strong swimmer, but the Aqua Fitness Class was held near the edge of a relatively shallow pool, offering reassurance for anyone who cannot swim.
Working out in water greatly improves your cardiovascular fitness and the water resistance pushes your muscles to work harder. It's also a low-impact activity that doesn't place too much pressure on joints.
Upbeat songs and an enthusiastic instructor who constantly encouraged participants made it easy to push my limits.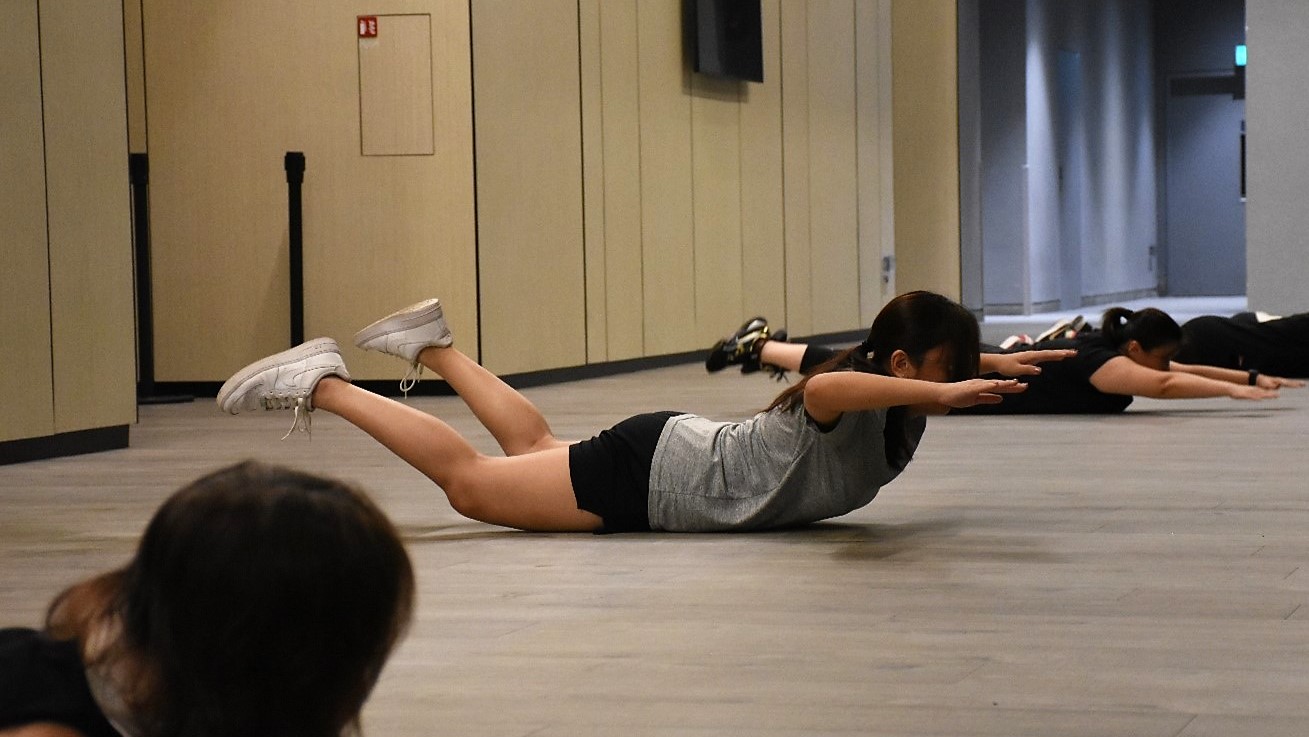 The fitness sessions offered at HomeTeamNS Khatib were quite as they incorporated HIIT (high-intensity interval training) and Tabata elements. A full-on Tabata routine usually involves four-minute sessions broken up into eight sets, with each set consisting of 20 seconds of intense activity followed by 10 seconds of rest.
Each session started with lower intensity exercises that increased in difficulty. I found this to be ideal as it gave me time to build up to the more intense routines. The instructor also demonstrated simpler versions of each exercise for students who were less fit or didn't want to push themselves too hard. The exercises gave me a full-body workout which offered a good post-workout buzz, even if I was a little sore after that.
BUILDING STRENGTH THROUGH FLEXIBILITY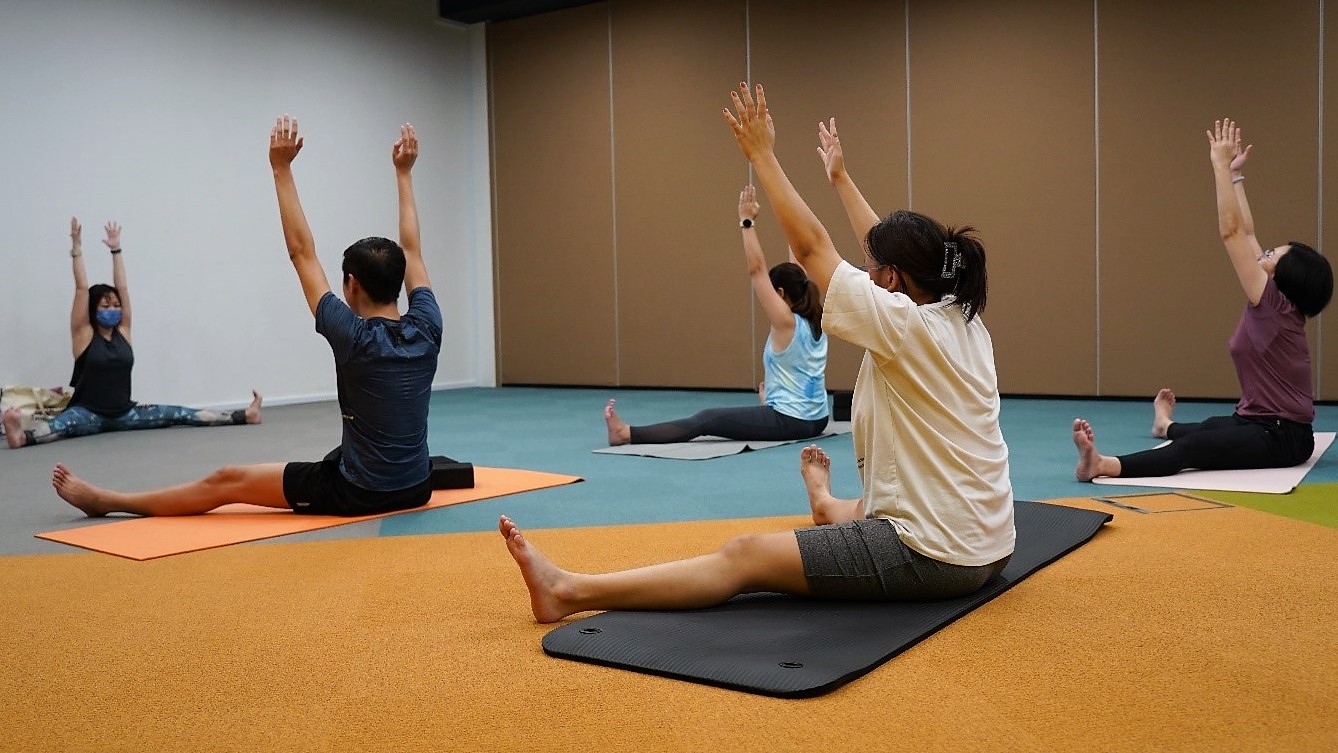 My introduction to Hatha Yoga – which focuses on posture and breathing techniques – began with our instructor asking everyone to close their eyes and meditate for a few minutes. It was peaceful and I felt myself slowly relaxing. I found this yoga class relatively easy, especially for beginners. The poses were easy to follow, and the instructor walked around to correct students' form. Rectangular foam blocks – known as yoga blocks – were also used. These blocks helped advanced users stretch further and offered additional support for beginners.
I had a wonderful time trying different exercise classes at HomeTeamNS Khatib. Not only did I try several interesting new sports, I also benefitted from well-planned classes that catered to participants of all skill levels and friendly exercise groups.
Visit HomeTeamNS Khatib to kickstart your next fitness adventure. For the latest updates on HomeTeamNS promotions and events, visit our website and Facebook page.
Like our stories? Subscribe to our Frontline Digital newsletters now! Simply download the HomeTeamNS Mobile App, and update your communication preference to 'Receive Digital Frontline Magazine', through the App Settings.