The S$100 NS55 credits are a token of gratitude for all the contributions made by National Servicemen and their families to Singapore's security. Here are some ideas on how, and where, to spend your credits.
TEXT: MELODY TAN
PHOTOS: HOMETEAMNS
Through long days and nights, in rain and shine, coping with fatigue and dangerous situations, Home Team National Servicemen work alongside their regular counterparts to help keep Singapore safe.
As 2022 marks the 55th anniversary of National Service, the NS55 Recognition Package will be issued to past and present national servicemen in appreciation of their contributions to Singapore's security and defence. The package includes S$100 worth of NS55 credits on the LifeSG app. In addition to being usable at online and physical merchants that accept payment via Scan and Pay through PayNow UEN or NETS QR, these can also be used for payments to educational institutions and government agencies.
DON'T MISS OUT ON HOMETEAMNS MEMBERSHIP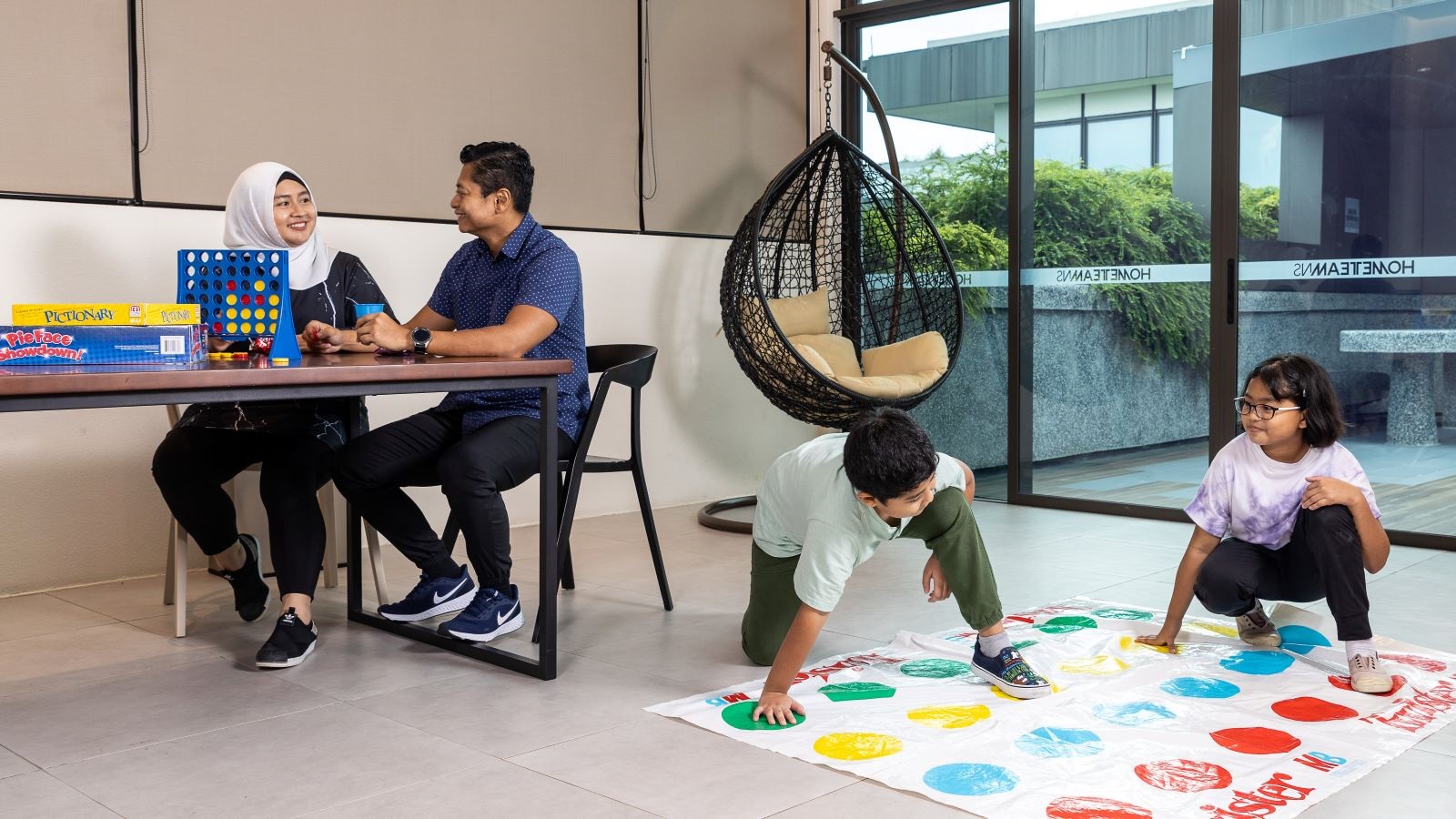 As part of the NS55 Recognition Package, NSmen will receive a free year of HomeTeamNS membership, entitling them to all the perks including exciting activities, deals and access to clubhouse facilities. Existing HomeTeamNS members who have a valid membership as of 1 January 2022 will automatically have the one-year NS55 extension added to their membership term.
In addition, after their one year of free membership is up, NSmen who sign up via NS55 and current HomeTeamNS members can apply for an extension of three years for only S$3.33 per year – a savings of up to 86 per cent.
Your loved ones can enjoy 50 per cent off HomeTeamNS Family Membership as well. You can sign up for one family member at only S$10 (original price S$20). Subsequent additions to the Family Membership scheme will be free. Both current HomeTeamNS members and new members who join via the NS55 promotion are eligible to enjoy this special deal on Family Membership.
A special tip for ultimate cost-savings: You can use your S$100 NS55 credits to fund your HomeTeamNS membership sign-up or renewal.
Those who are not yet HomeTeamNS members – but are eligible to join as part of the NS55 Recognition Package – can register here.
SPEND YOUR CREDITS ON FUN, FITNESS AND MORE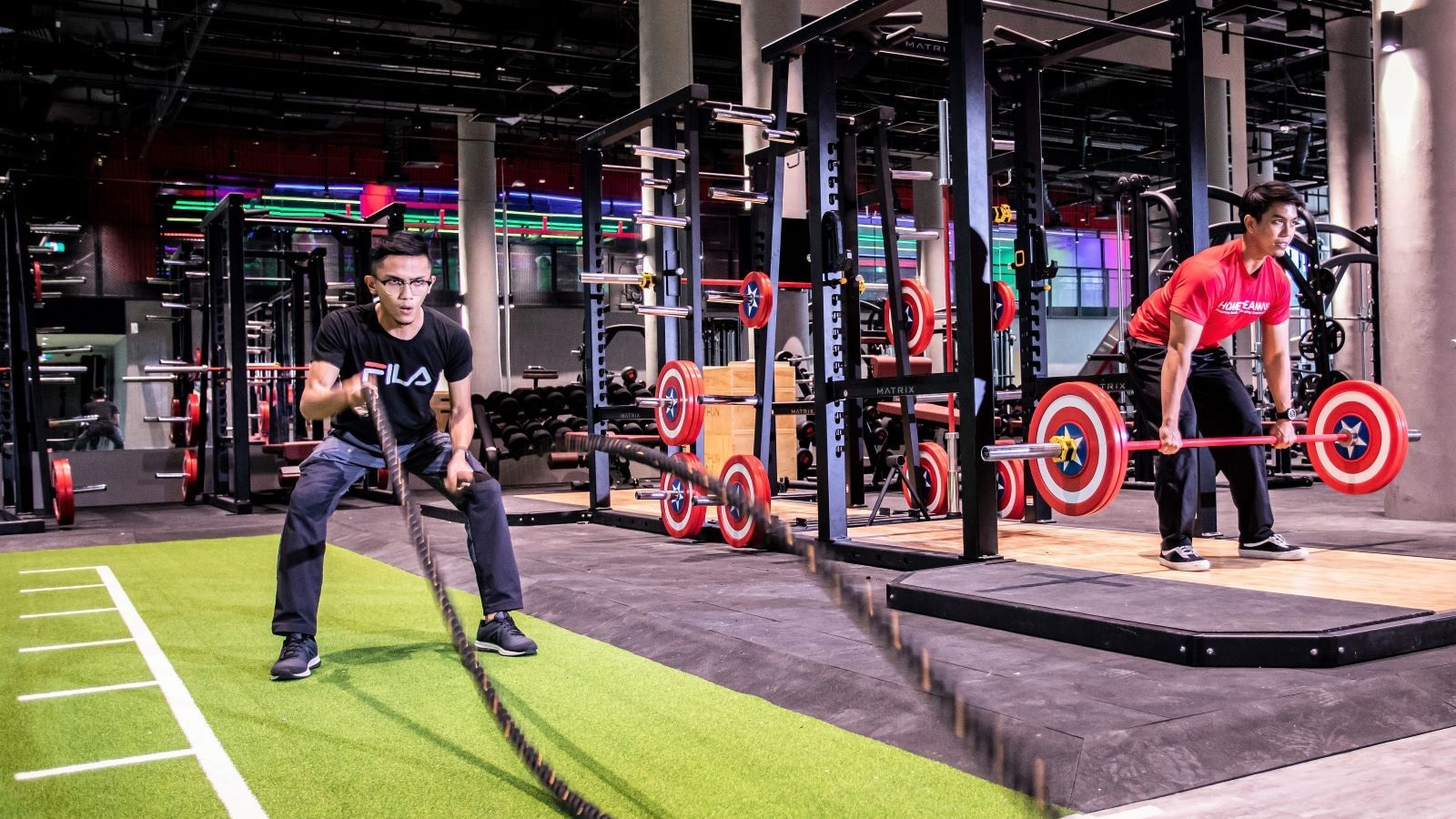 Now that you've got your membership, it's time to explore the state-of-the-art facilities at HomeTeamNS Clubhouses with the help of your S$100 NS55 credits. It's a great opportunity to try out new activities with your family and friends – you might discover a new hobby, a great place to work out, or just make good memories to look back fondly on.
Wherever you live, there's a HomeTeamNS clubhouse that is easily accessible, with the latest waterfront clubhouse at Bedok Reservoir set to open later this year. Popular HomeTeamNS facilities include the sprawling T-Play indoor playgrounds at HomeTeamNS Khatib and Bukit Batok clubhouses, Singapore's largest indoor multi-installation Adventure HQ, and the fun-filled Laser Quest arenas at Bukit Batok and Tampines.
Round up the gang for an adrenaline-fuelled player-vs-player indoor airsoft experience at TactSim, located at HomeTeamNS Khatib. Alternatively, spend a relaxed afternoon checking out the board and console games at HomeTeamNS Bukit Batok's PlayPen. On your own or with friends, the Fitness Workz Gyms – at HomeTeamNS-JOM Balestier, Bukit Batok and Khatib –  offer a well-equipped and comfortable place to work on your fitness.
Download the new and improved HomeTeamNS Mobile App, which you can also use to book your preferred slots at the facility of your choice.
MORE MEMBERSHIP PERKS TO MAKE YOUR DAY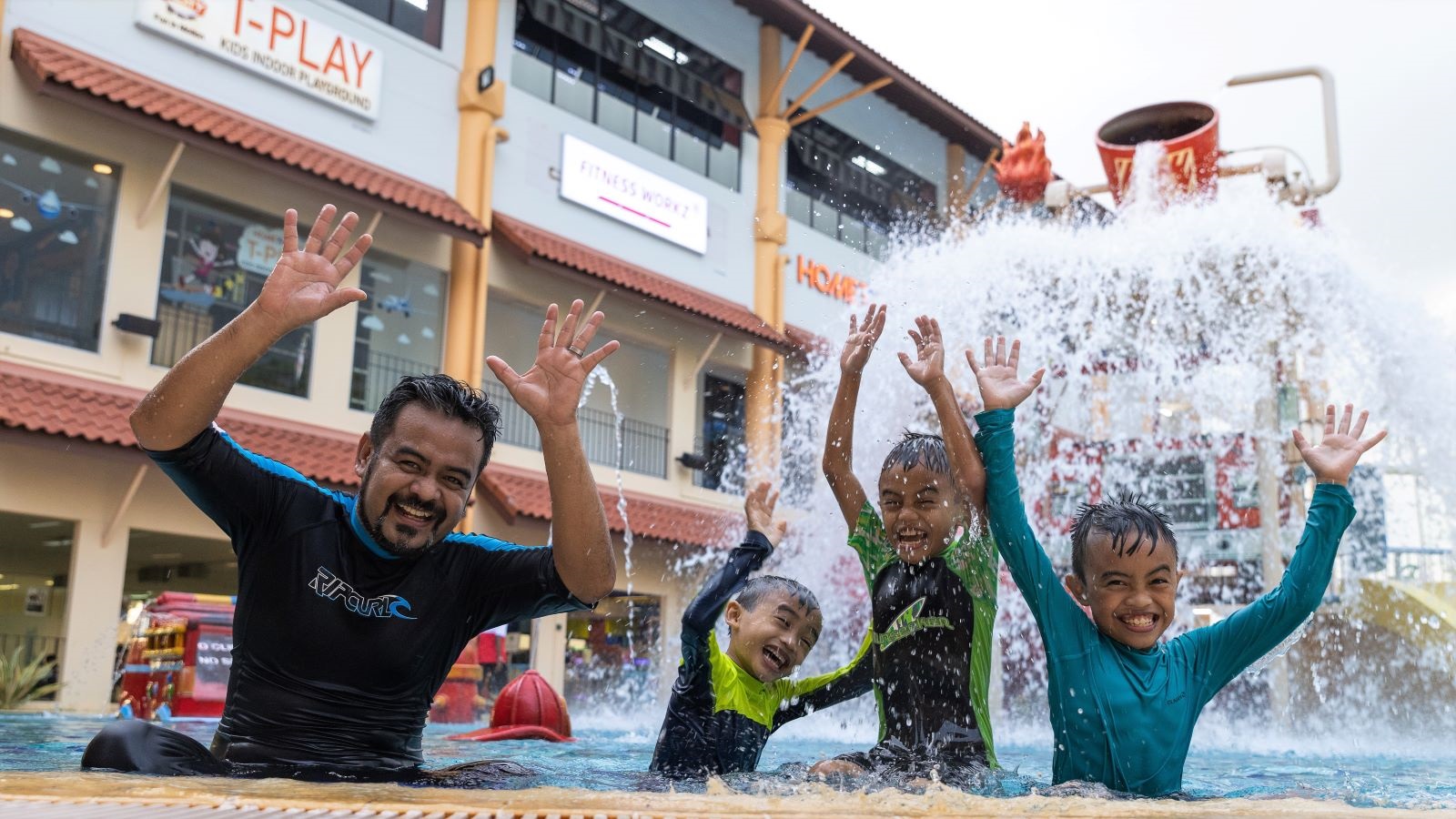 At Sinopec petrol service stations, fuelling up is less painful on the wallet. HomeTeamNS members enjoy up to 24 per cent fuel discount by flashing their membership card – physical or digital – and their driver's license at the counter. The discount is 24 per cent off both petrol and diesel at Sinopec's Bukit Timah station, and 23 per cent off petrol and diesel at their Woodlands and Yishun stations.
Movie buffs will want to head to Cathay Cineplexes, where HomeTeamNS members enjoy 1-for-1 movie tickets from Monday to Sunday – inclusive of public holidays and their eves. Flash your HomeTeamNS digital or physical membership card at the counter and snag a popcorn and beverage combo for only S$5 (originally S$9.50) to go with your tickets.
If you get a thrill out of bargain hunting, stay tuned for 'Wow Wow Wednesday!', where the HomeTeamNS Mobile App drops exclusive e-voucher sales every Wednesday for HomeTeamNS members. Get up to 50 per cent off if you're fast enough. (Tip: to avoid missing out, like and follow the HomeTeamNS Facebook Page for updates.)
Beat the heat at the HomeTeamNS clubhouse swimming pools at Balestier, Khatib or Bukit Batok. Kids will have a splashing good time in the children's pools, and members who want to swim their way around Singapore will be pleased to know that they have free access not just to HomeTeamNS pools, but also the pools belonging to SAFRA clubhouses.
Don't worry, there's more where that came from. Explore more exciting deals and promotions on our website.
HOW DO I KNOW I'M ELIGIBLE FOR NS55 CREDITS?
From July 2022, an NS55 SMS and/or an eligibility letter will be sent to all eligible Singaporeans to notify them that their NS55 credits have been disbursed, as well as instructions on how to access the credits via the Benefits and support module of the LifeSG app.
You are eligible if you are an existing HomeTeamNS member, a full-time National NSF with the Singapore Police Force (SPF) or the Singapore Civil Defence Force (SCDF), or an SPF or SCDF NSman who is not yet a HomeTeamNS member. The last group can choose to opt-in for their complimentary one-year HomeTeamNS Ordinary membership through the dedicated FormSG online portal.