Instead of crash dieting because you feasted a little too much, why not eat, cook and exercise smarter during festive periods?
TEXT: MELODY TAN
PHOTOS: SHUTTERSTOCK
Whether it's New Year's or Lunar New Year, most of us are happy to lift restrictions on our diet celebrating these festivities. It is the season for feasting after all.
Well, according to some studies, the weight gained during festive periods – even if only lasting a few weeks or so – is unlikely to be shed over the course of a year. With some all-day festive binges clocking in at an excessive 6,000 calories, it's not surprising that researchers have observed a weight gain of 0.4 to 0.9 kg among adults during the end-of-year holiday season.
We often believe that giving in to temptation now and dieting after will help get us get back on track, but going on an extreme weight-loss regimen can be unhealthy. Crash diets can weaken your immune system and lower your metabolism, causing future weight gain. If attempted too often, they can also result in cardiac stress, raising the likelihood of heart attacks.
Instead, practising moderation and maintaining your exercise routine during festive periods can be key to making sure you don't need to punch extra holes in your belt. From watching your intake, to cooking healthy meals and continuing to exercise, here are sensible ways to eat, drink and be merry.
TIP 1: WATCH WHAT YOU EAT (AND DRINK)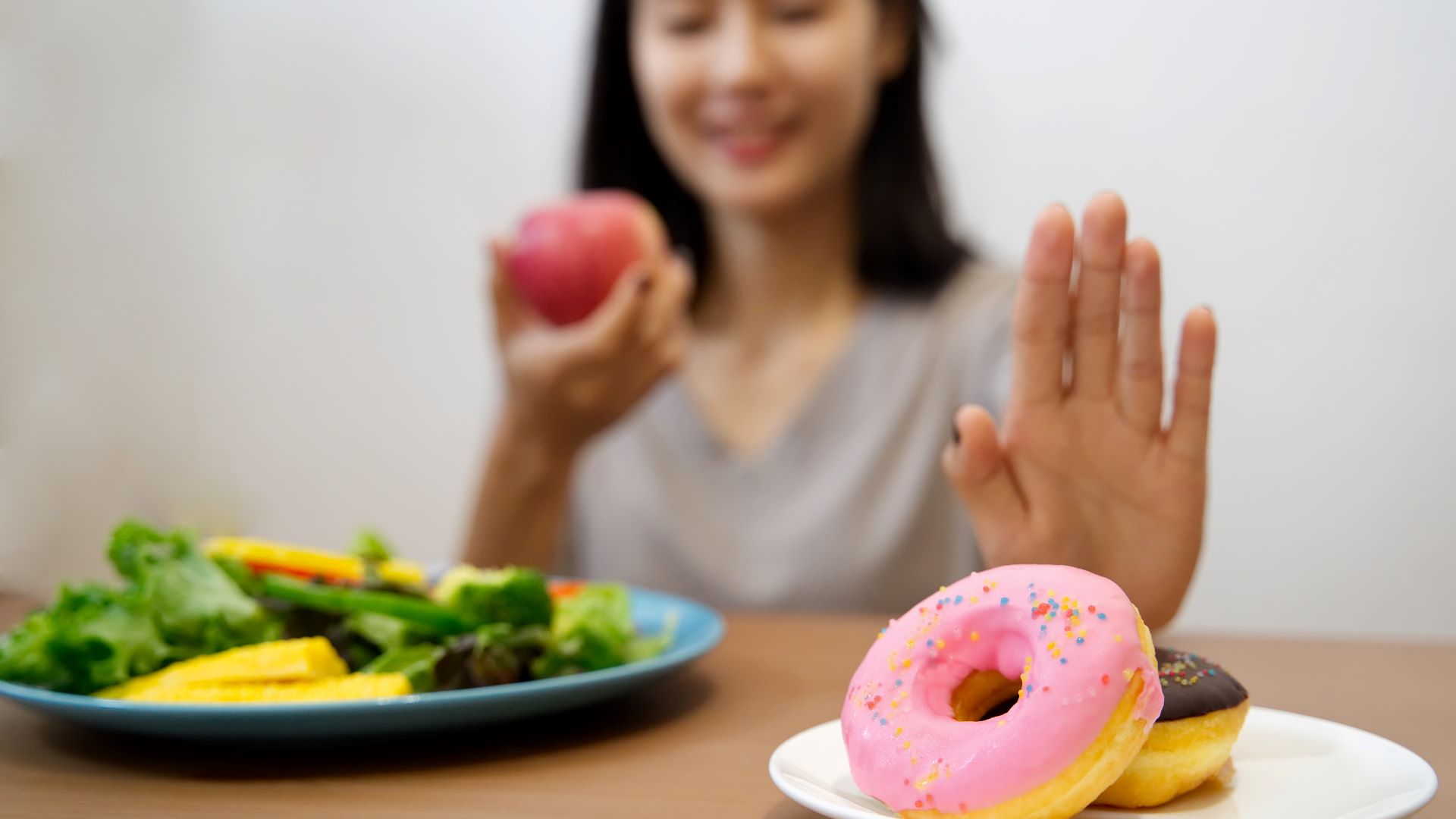 As the saying goes, prevention is always easier than the cure. While no one's expected to abstain from their beloved grandparent's cooking or an annual festive lunch with friends, there are ways to cut the calories while still giving important meals and events their due.
Stick to single helpings at gatherings – the extra bowl of rice might be tempting, but it's worth 250 calories. And if you repeat the process too often, the calories will add up – just 7,700 excess calories can result in 1 kg of weight gain.
Be mindful of your choices. Look for lighter options on festive menus at restaurants. For example, choose the grilled salmon instead of roasted pork knuckle for your main, and skip the bread and butter on the side. If you have a sweet tooth, consider sharing a dessert instead of ordering your own – you'll still get to enjoy a bite of cake, without feeling overly full at the end of the meal.
Watch the drinks as well, since alcohol consumption is linked to weight gain – after all, one gram of alcohol is the equivalent of seven calories. Instead of chugging beer, wine or cocktails throughout the night, consider switching to carbonated water flavoured with some raspberries or orange slices for a festive twist. Bonus? No morning-after hangover.
TIP 2: TAKE CONTROL BY COOKING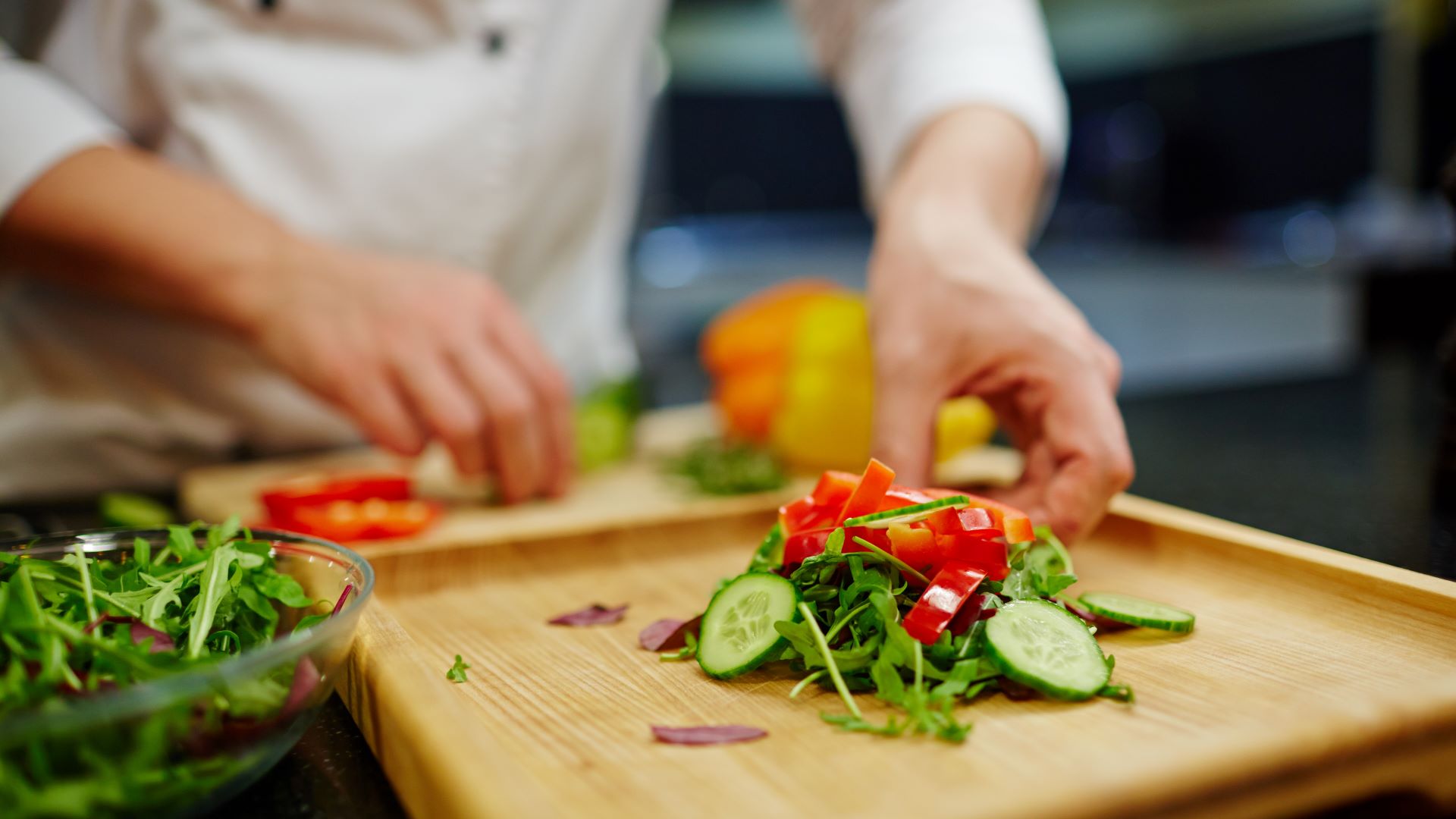 Instead of meeting at restaurants, offer to cook your friends a meal or do a potluck gathering. Not only is it easier on the pocket, you also will have more control over the amount of fat and sugar you end up consuming.
With some small adjustments, festive meals can still be tasty while including healthier choices. Roasted potatoes or macaroni and cheese are both popular comfort food, but you can choose one out of the two and swap in a bright, zesty garden salad for the other. Sprinkle some cranberries over the salad to add colour and if you are including meat, use cooked, shredded turkey breast instead of processed ham slices.
If you need to bulk up the meal to accommodate hungry guests, try adding veggies instead of more meats and carbs. Roasted pumpkin or sweet potatoes make for a crowd-pleasing side dish, or you can cook green beans in boiling water and toss them with a little butter, rice vinegar and toasted nuts.
When it's time for dessert, rather than plating up both cake and cookies for guests, substitute them with fresh fruit. For a fancier take, you can macerate strawberries in balsamic vinegar, a small amount of sugar and pepper (yes, pepper) and let sit for 10 minutes before serving alongside the cake. 
TIP 3: MAKE EXERCISE PART OF YOUR ROUTINE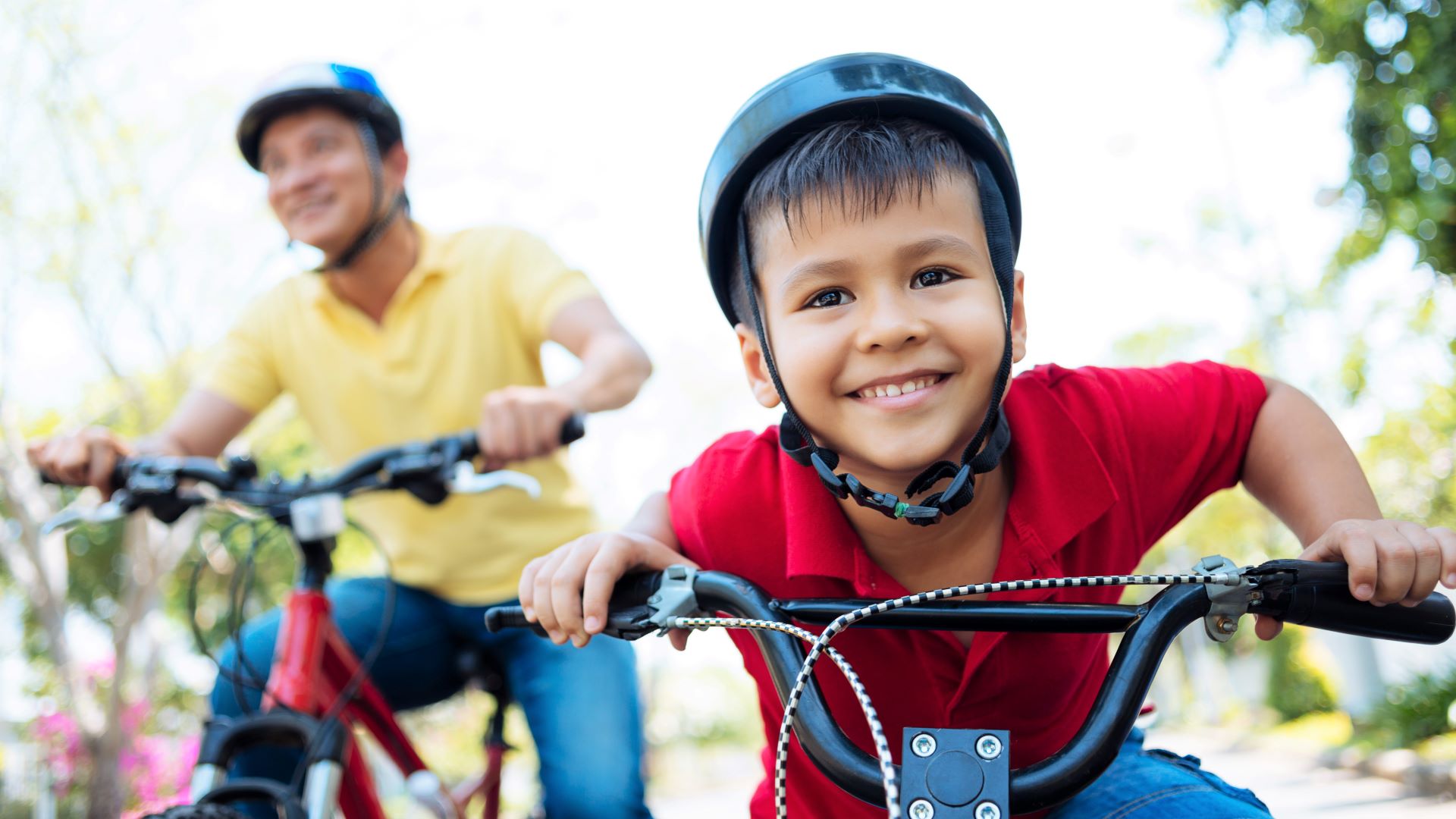 It's too easy to fall into sluggish habits during the festive season. With the focus on meeting family and friends, it can be tempting to let your usual workout or morning jog fall by the wayside.
One way to maintain some form of exercise is to make it part of your festive holiday schedule. If you're shopping at Orchard Road, ditch the car or private-hire app and brisk-walk from mall to mall to burn off calories and stimulate your metabolism. Bring the family along, so the kids can soak up the festive atmosphere in town while getting some exercise as well. Wear comfortable shoes and breathable clothing, and pack an umbrella in case it pours.
If you're too busy for your regular workout, do short exercises at home. You can work out with resistance bands if you have a set, or simply do a quick set of squats or planking – there are plenty of resources online. Is the weather stopping you from heading out for a run? Take the stairs in your building for a vertical marathon of your own.
Finally, instead of meeting up with friends for drinks in town, ask them to join you in sweating it out at the gym (but be mindful of safe-distancing requirements). If you prefer to be outdoors, organise a group run along the Marina Bayfront or Singapore River. You get to bond and enjoy the scenic sights while staying healthy. Plus, running with friends can be a great source of motivation and encouragement.
With these tips, you can celebrate festivities all-year-round, guilt-free!
Start the new year right by kickstarting a healthy lifestyle alongside friends at HomeTeamNS' Fitness Workz gyms.