East Villa at HomeTeamNS Bedok Reservoir offers a getaway that's closer to home, close to nature and in the heart of eastern Singapore.
TEXT: MELODY TAN
PHOTOS: HOMETEAMNS
If you're looking to relax in a waterfront villa set amid lush tropical greenery, the good news is that you no longer need to travel abroad to Phuket or Bali. In fact, your tropical escape will only be a short taxi ride away, thanks to East Villa, located at HomeTeamNS Bedok Reservoir.
This family-friendly destination is home to 10 spacious, double-storey villas offering stunning views of the reservoir and its lush surroundings.
Here's why you'll want to make it your next family getaway.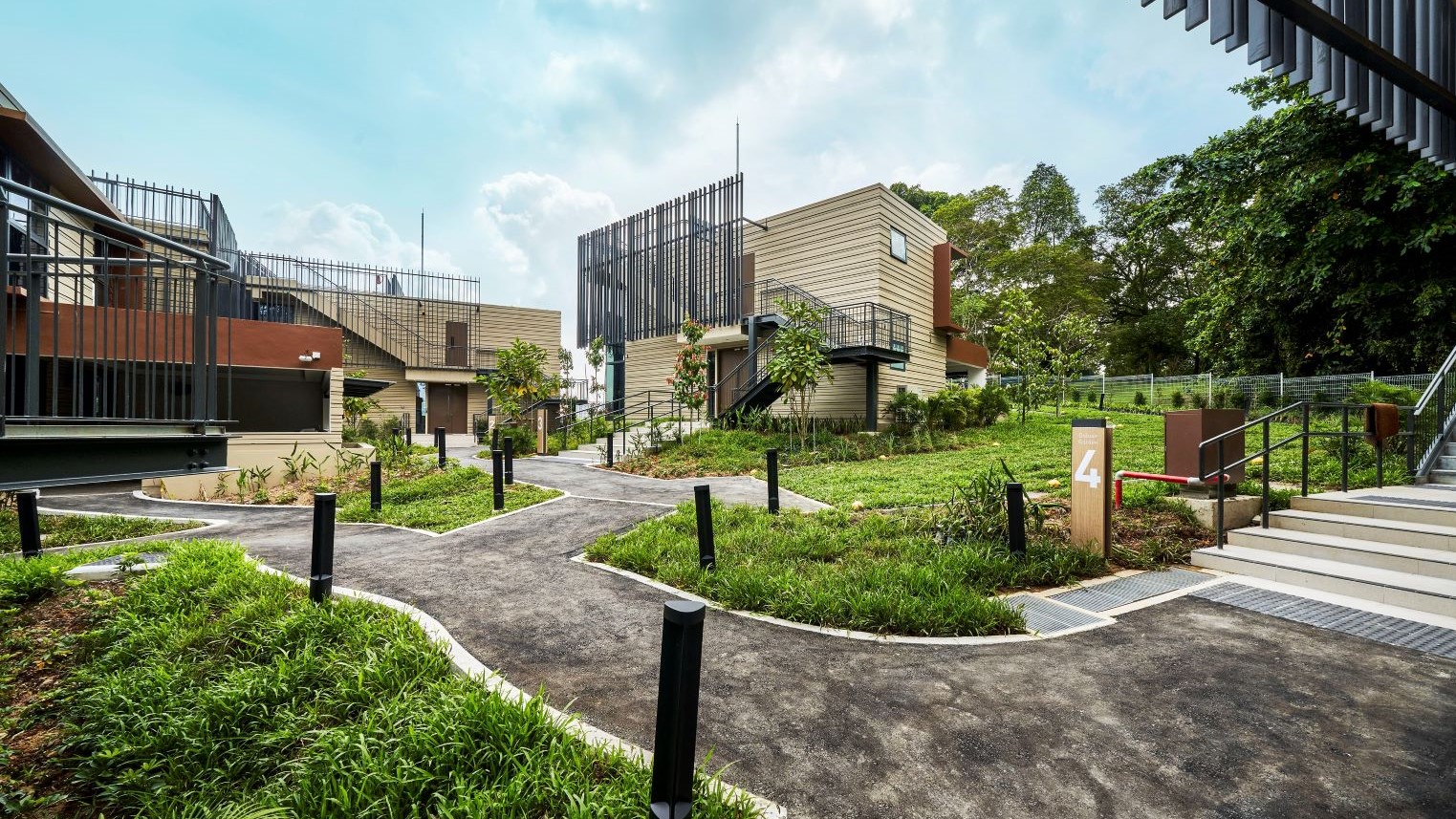 Villa sizes range from 144 to 157sqm, which is plenty of space for an extended family or group of friends. The sleek, airy interiors inspired by nature form the perfect backdrop for celebrations, whether you're having a weekend with the boys or throwing a birthday bash for your loved one.
The villas are also designed with various needs in mind. While the kids race up the stairs to chope their preferred bedrooms first, grandma and grandpa won't need to worry: All 10 villas have a ground-floor bedroom, and the Deluxe Garden 1 villa is suitable for wheelchair users or those who experience difficulty walking.
Best of all? A booking won't break the bank, as rates start at S$400 per night (off-peak) for HomeTeamNS members. Bookings for East Villa can only be made through the HomeTeamNS Mobile App, which makes checking in and keeping track of your staycation details ultra-convenient.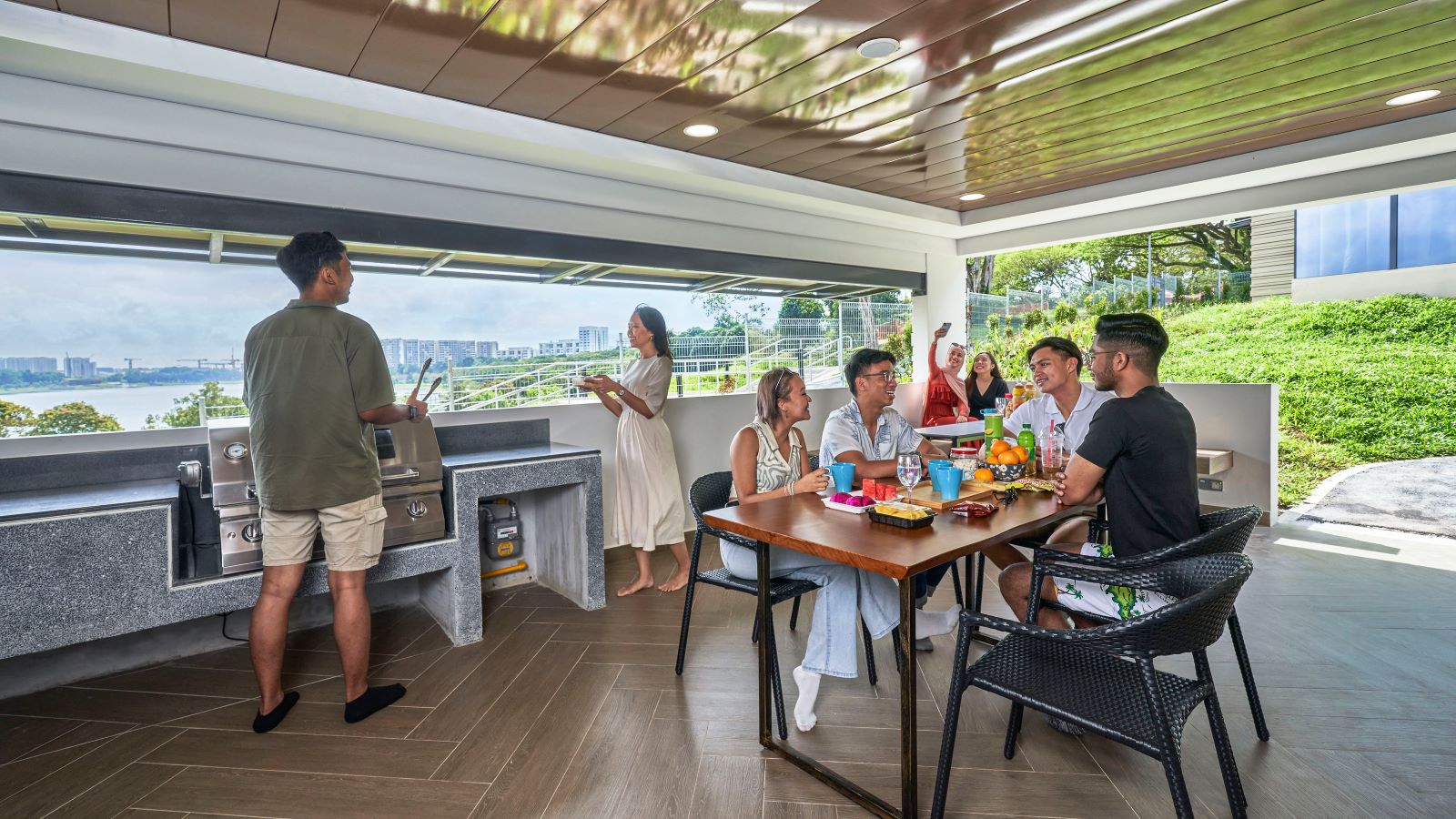 Remember those holiday gatherings with your schoolmates at barbecue pits along the beach? While those were plenty of fun, things would quickly go south whenever it started to rain as these pits were usually unsheltered.
That won't be not an issue here, as each villa has a sheltered barbecue area, that promises fun times with your companions, whatever the weather! You'll be able to focus on unveiling your inner MasterChef, without worrying about having to move everything in a hurry if the rain comes. For the best experience, be sure to bring a 40cm by 60cm rectangular wire mesh for the BBQ pit, as well as your own grilling or BBQ utensils. No messy charcoal is needed, as the pits are all electric.
The villas are also equipped with console systems, so visitors can take each other on in classic games like Street Fighter 2. It's a great opportunity to gather up your buddies and relive your best "Hadouken!" childhood moments, or create brand-new gaming memories with your children. And for those who prefer analog entertainment, mahjong sets and tables as well as board and card games are available for rent.
Are you known for misplacing your keycard while on holiday? Have you ever left your hotel room or villa, only to realise that the door has auto-locked behind you… and your keycard is sitting on the table inside? That won't be an issue here, since guests can access their villa via a QR code generated on the HomeTeamNS Mobile App. You'll be fine (as long as you're not known for misplacing your phone while you're on holiday!). If you have friends or family members joining you for the staycation, simply share the QR code – which is refreshed every 10 minutes, for extra security – and save yourself the hassle of escorting them in.
Villa guests also have four access passes to the Fitness Workz Garage gym and 10 access passes to the infinity pool at HomeTeamNS Bedok Reservoir, all of which are accessible via QR codes on the app.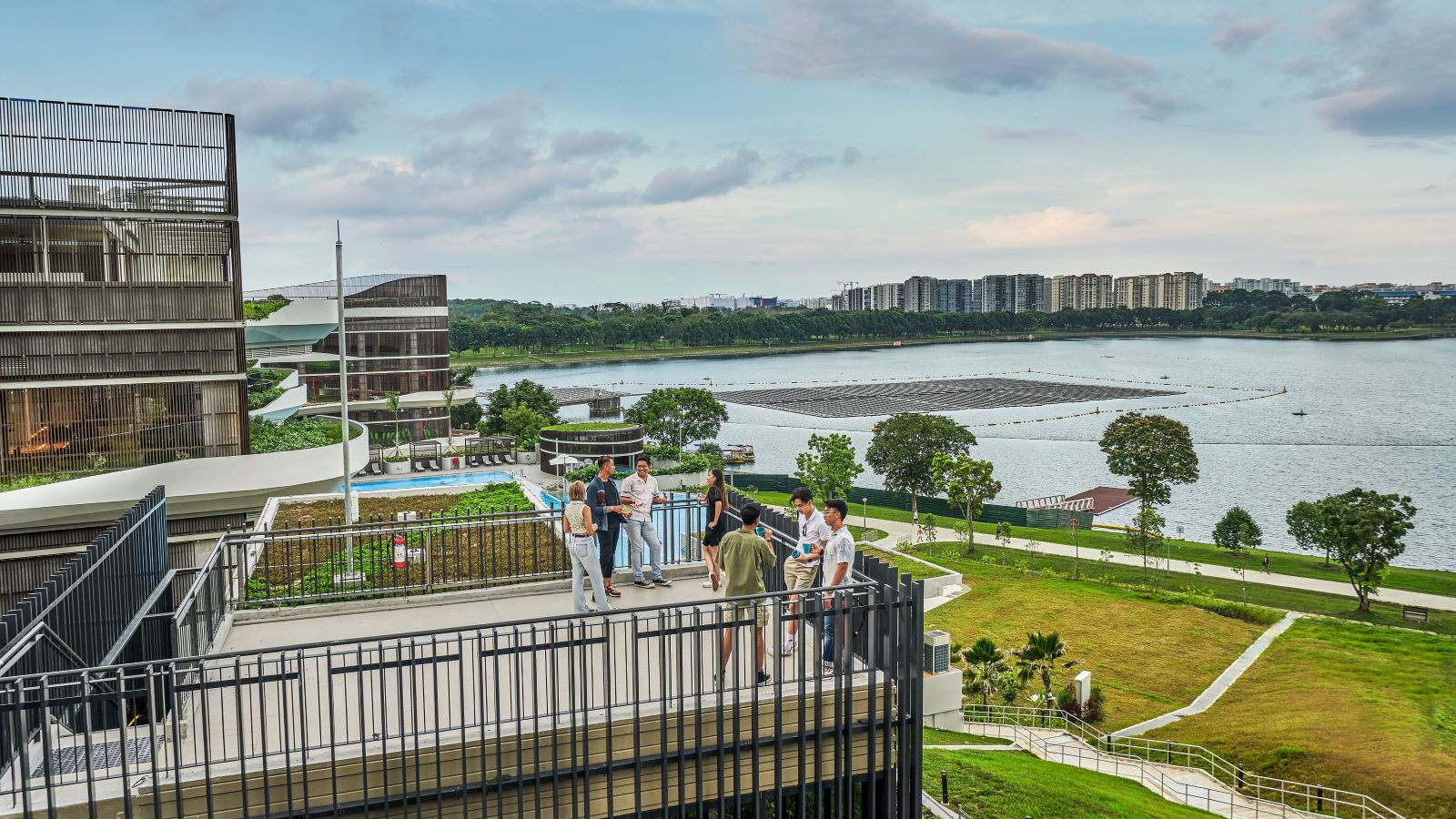 Don't just stop at the infinity pool and gym when it comes to exploring the Bedok Reservoir clubhouse. After you're done savouring the unblocked reservoir views from these facilities (and your workout), be sure to check out the other attractions.
These include gamified obstacle course Action Motion – a favourite with adults and kids of all ages – and a host of delicious eateries, including Sri Bistari (a famous ayam penyet joint from Changi Village) and Georges Bar, for good food and music at Bedok Reservoir's scenic waterfront. Talk about an Insta-worthy staycation!
East Villa bookings are currently exclusive to HomeTeamNS members from till 30 June 2023. Stay tuned for the upcoming booking window for Affiliate members and guest bookings, which will be announced on the HomeTeamNS Bedok Reservoir microsite and the HomeTeamNS Bedok Reservoir Facebook page.