On Mother's Day, WO2 (NS) Lim June Liang credits his wife's resourcefulness as the reason he can commit to volunteering with HomeTeamNS.
TEXT: MORGAN AWYONG
PHOTOS: FLORIDA LIEW
In addition to the numerous facilities available at HomeTeamNS clubhouses, the year-round roster of activities is another draw that entices members to keep returning. From festival celebrations to craft and life-skill workshops, these events encourage like-minded folks to connect, while offering interesting experiences for members and their families. To make all of this happen, due credit goes to the Executive Committee at each clubhouse.
WO2 (NS) Lim June Liang knows this very well. He volunteers as an Executive Committee member at HomeTeamNS Bukit Batok and helps to plan the clubhouse's packed event calendar. But if it weren't for his wife, Ms Florida Liew, this would not be possible.
WO2 (NS) June Liang began volunteering in April 2023, and is fully aware that he is able to do so only because of his wife. "My wife's support in taking care of the family wholeheartedly allows me to volunteer with HomeTeamNS," he admits. Planning the clubhouse activities takes him away from his family duties, but his wife believes that it is worth the exchange. "I am thrilled that my husband has decided to volunteer with HomeTeamNS," she says.
"As a member of the Executive Committee, he will have the opportunity to help plan and organise events that bring families together." Their own family of four visits the HomeTeamNS clubhouses almost every weekend, which is why Ms Liew is so familiar with her husband's role as a volunteer. "I believe that his leadership abilities are a tremendous asset to the organisation," she says.
OPEN-HEARTED COMMUNICATION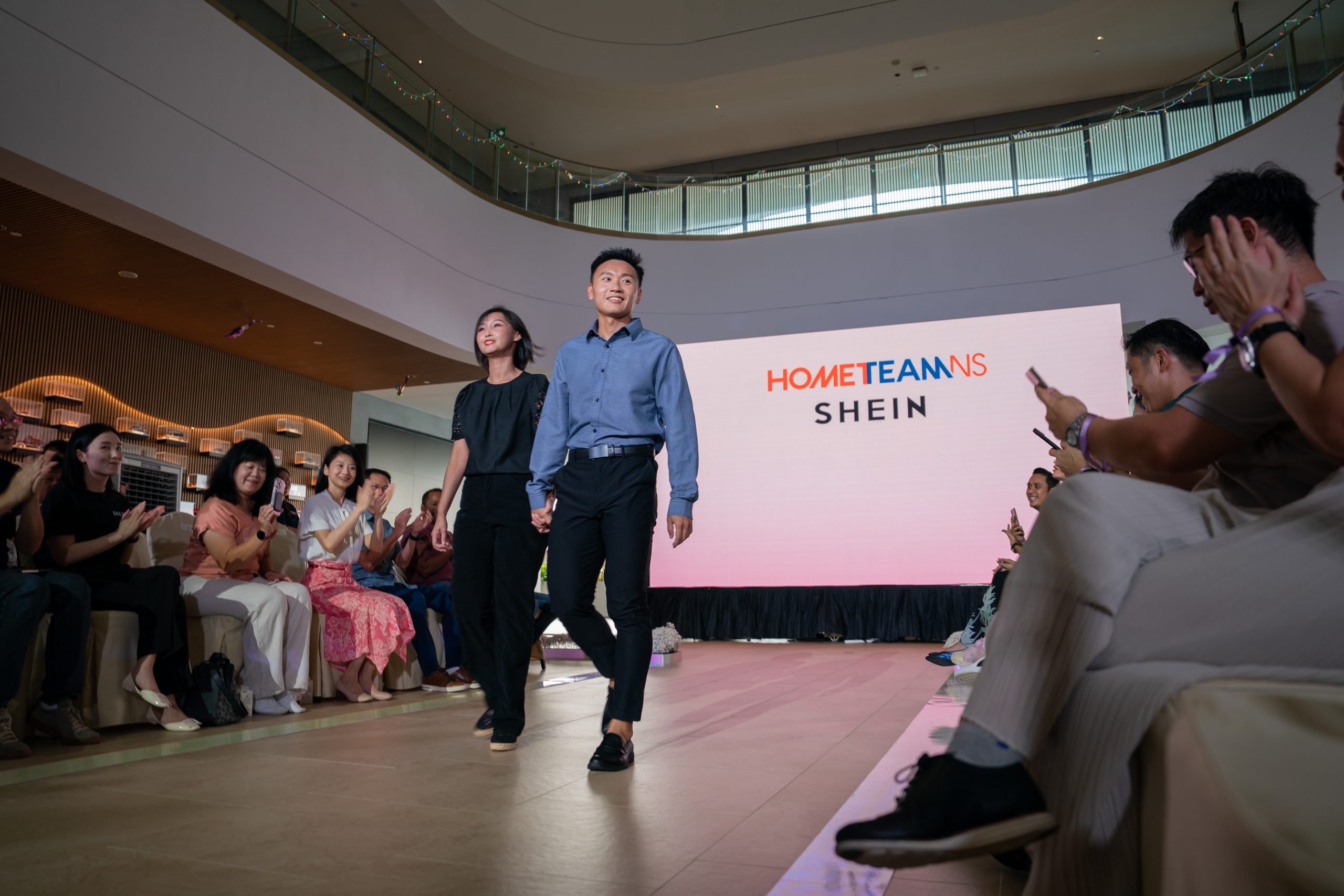 Between regular household duties and two children — a son aged 10 and a seven-year-old daughter — the couple understands the need to manage their time. "When it comes to sharing parenting duties, we believe communication is crucial. We ensure that both of us share our schedules on a regular basis and consider work commitments, school schedules, and any other relevant obligations," says Ms Liew.
"By doing so, we can identify potential conflicts and work together to find solutions that are in the best interest of our children." Motherhood, she adds has taught her the importance of being flexible and adaptable. "When unexpected challenges arise, like a sick child or a last-minute schedule change, I've learned how to adjust my plans and priorities to make sure my children's needs are always taken care of," she shares.
Since becoming a mother, Ms Liew admits that her "perspective on priorities has been irrevocably altered". "The needs of my family now take precedence in all areas of my life," she adds. Ms Liew acknowledges that she has also learned valuable lessons from her children, including "the power of unconditional love" which has given her "the deep, unbreakable bond" that she shares with her kids. She cites the Fitness Challenge at Chua Chu Kang Stadium in 2018 as one of her most memorable HomeTeamNS events — and why she appreciates her husband's volunteer work.
WO2 (NS) June Liang says that his wife provides the support and care that the family requires to thrive, while at the same time supporting him wholeheartedly, including his work with HomeTeamNS. And although no words would be able to sufficiently express his gratitude, WO2 (NS) June Liang offers these to his wife: 
"I appreciate all that you do for our family — from being flexible with our schedules and attending events together, to things like keeping our home running smoothly."
The sacrifices of mothers like Ms Liew and many more at our clubhouses are an inspiration to us all. To celebrate the unwavering contributions of the ladies behind our Home Team National Servicemen, HomeTeamNS launched Everyday HERoes, a new Family Membership with expanded female-centric perks. At only a nominal fee of $10, members are entitled to 1,000 +HPoints (worth $10), access to exclusive perks and benefits, and more!
Like our stories? Subscribe to our Frontline Digital newsletters now! Simply download the HomeTeamNS Mobile App and update your communication preference to 'Receive Digital Frontline Magazine', through the app settings.