Live it up on the waterfront, at this new venue nestled in Bedok Reservoir Park whose facilities and activities are augmented by seamless digital solutions.
TEXT: EMMY ALIM
PHOTOS: HOMETEAMNS
NSman SUPT (NS) Jason Lim had been looking for a special venue for his family to celebrate the year-end holidays, and eventually, he found just the place. "I had a Christmas party at the HomeTeamNS Bedok Reservoir," said SUPT (NS) Lim. "It was beautiful – it overlooks the reservoir and I couldn't ask for a better location," he added. The waterfront experience is something you can't find anywhere else, said SUPT (NS) Lim, who is the volunteer Chairman of the Branding and Publicity Committee of HomeTeamNS.
Situated by the reservoir, the design of HomeTeamNS' newest clubhouse flows from the outside in, carrying with it nature's sought-after qualities of light and airy spaces.
Inside, each of its five storeys is packed with activities and facilities, most of which offer front-row seats to unobstructed views of the reservoir that transport you far away from the crowds.
WONDERS ON THE WATERFRONT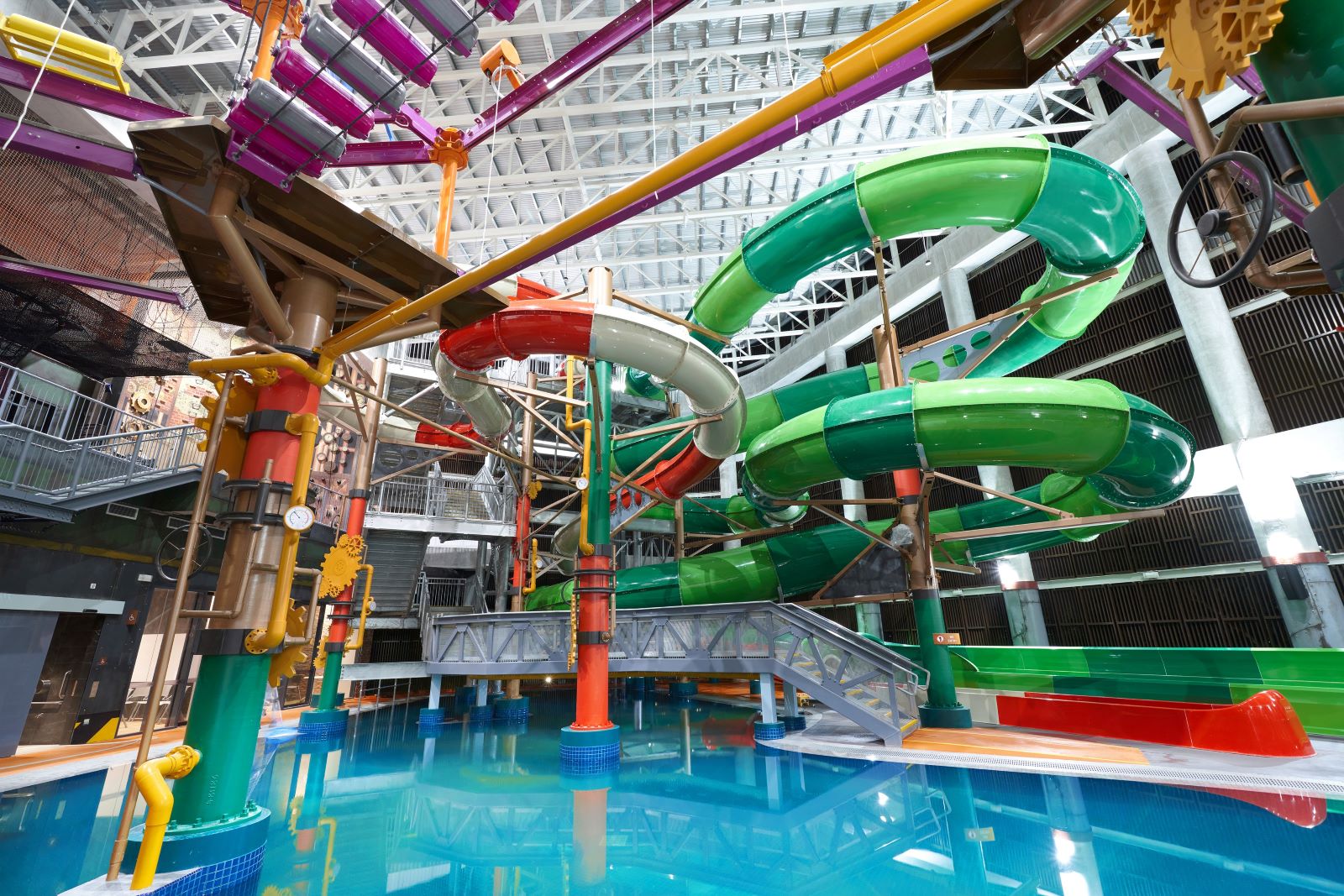 At the official opening of the clubhouse on 4 January, Mr K Shanmugam, Minister for Home Affairs and Minister for Law, said the clubhouse's uniqueness as a waterfront haven was a vision more than six years in the making. "I specifically wanted a waterfront. This is going to be one-of-a- kind venue – I don't think it can be replicated in terms of location," said Mr Shanmugam.
Bedok Reservoir was the clear choice among the locations considered for the new clubhouse because of the exclusive view and the large area for development. Its location is also close to a big segment of HomeTeamNS members living in the east who can enjoy kayaking and dragon boating here. And the water sport options don't end when the boats are docked. Just a few steps in, a wet obstacle rope course and Singapore's longest indoor waterslide – all 114m of it – are ready for action at the three-storey Aqua Adventure, as is the six-lane 50m infinity pool overlooking the reservoir.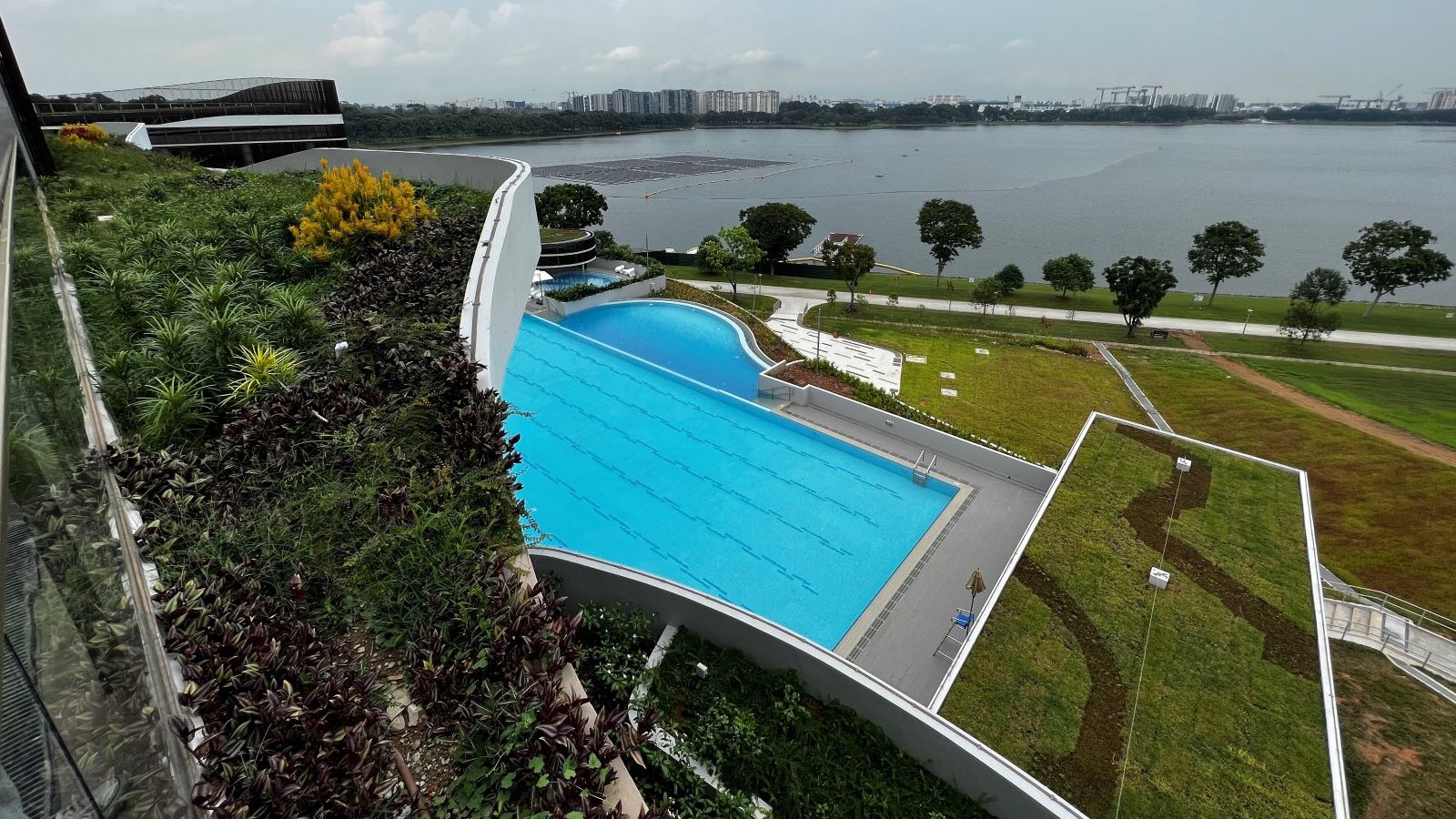 With such a unique vantage as part of the water and greenery of the reservoir park, HomeTeamNS is making sure it minimises any harm to its natural surroundings. The clubhouse has earned itself the Building and Construction Authority (BCA) Green Mark Platinum certification – the highest sustainability standard for buildings – for its features that maximise energy efficiency and water conservation. "This includes the use of eco-friendly materials and systems, energy-efficient light fittings, use of solar photovoltaic panels, and a 'blue & green' roof to harness natural resources such as solar power and rainfall," explained Ms Agnes Eu, Chief Executive of HomeTeamNS.
THE DIGITAL CLUBHOUSE EXPERIENCE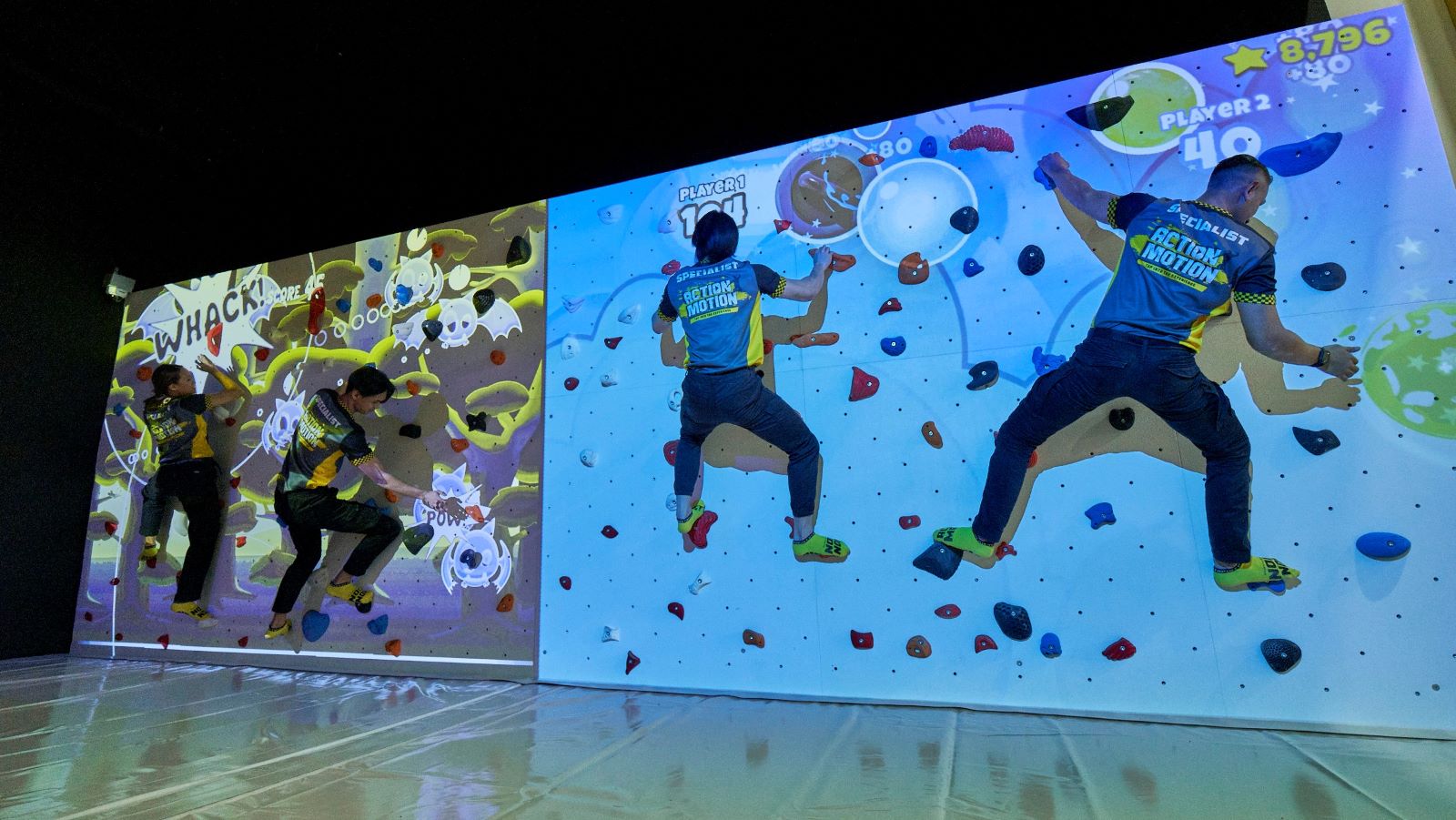 "We have moved beyond providing a traditional brick-and-mortar clubhouse experience for members," said Ms Eu. In fact, the experience starts even before you reach the clubhouse.   
The HomeTeamNS Mobile App offers members access to a range of services like entering the reservoir-view Members Lounge and booking any of the 10 two-storey waterfront or garden-facing villas. The app also allows keyless access to the spacious three-bedroom villas – ranging from 144sqm to 157sqm in size – that are designed for large gatherings, with roof balconies and sheltered BBQ patios.
The latest tech will also help NSmen and their families level up for a multi-level obstacle course at Action Motion where the gamifier system lets players go up against each other in real-time through the leaderboard. The course has some serious digital cred, incorporating Augmented Reality (AR) bouldering walls and trampoline.
The 14,500sqm clubhouse was designed for Home Team NSmen by the people who know exactly what they want and need – their fellow NSmen. Mr Muhamad Azfar Bin Ramli, Chairman of the Bedok Reservoir Clubhouse Executive Committee, explained: "We wanted to provide a meeting place in the eastern region of Singapore for Home Team NSmen to host their cohesion activities, so that they may build and strengthen the bonds of friendship and camaraderie that they have forged during their experience serving NS together."
SUPT (NS) Jason Lim understands this only too well. "In the midst of serving National Service it's things like the Bedok Reservoir clubhouse that show the organisation is giving back to us as well – they're giving us something nobody else has access to or the privilege of using," he said.
Noting that with four HomeTeamNS clubhouses to choose from – Balestier, Bedok Reservoir, Bukit Batok and Khatib – Mr Lim said each one is unique in its own right for NSmen to use."Go to the clubhouse based on the activity that you're interested in," Mr Lim advised fellow HomeTeam NSmen. "For the Bedok Reservoir clubhouse, it's the water activities."
Like our stories? Subscribe to our Frontline Digital newsletters now! Simply download the HomeTeamNS Mobile App, and update your communication preference to 'Receive Digital Frontline Magazine', through the App Settings.