The glass is always half-full for SCDF (NSF) SGT Marc Loh, despite experiencing a torn hamstring that dashed his hopes of earning a taekwondo black belt.
TEXT: KEENAN PEREIRA
PHOTOS: SGT (NSF) MARC LOH
As an Emergency Medical Technician (EMT) Instructor with the Singapore Civil Defence Force (SCDF), SGT Marc Loh is responsible for ensuring that his trainees are prepared to handle medical emergencies in the real world, whether it's a heart attack or respiratory failure. Judging by their success, it is clear that SGT Loh has aced this task. "I've seen my trainees do well for their tests and later win awards within the Force," says the 24-year-old full-time National Serviceman.
SGT Loh knows how important emergency medical response is, having been on the receiving end of their care back in 2019. "It was a really tough day for me. I had to euthanise my beloved dog and after that, rushed to taekwondo training. It was the last session before my assessment to attain a black belt," recalls SGT Loh.
Because he had arrived late, SGT Loh's instructor told him to quickly warm up and get on the mat. After running several quick laps around the school, he attempted a high jump kick and immediately felt something go horribly wrong. "I fell to the floor and wasn't able to stand up. The EMS team that conveyed me to the hospital went out of their way to make me feel comfortable and reassured me that everything would be okay."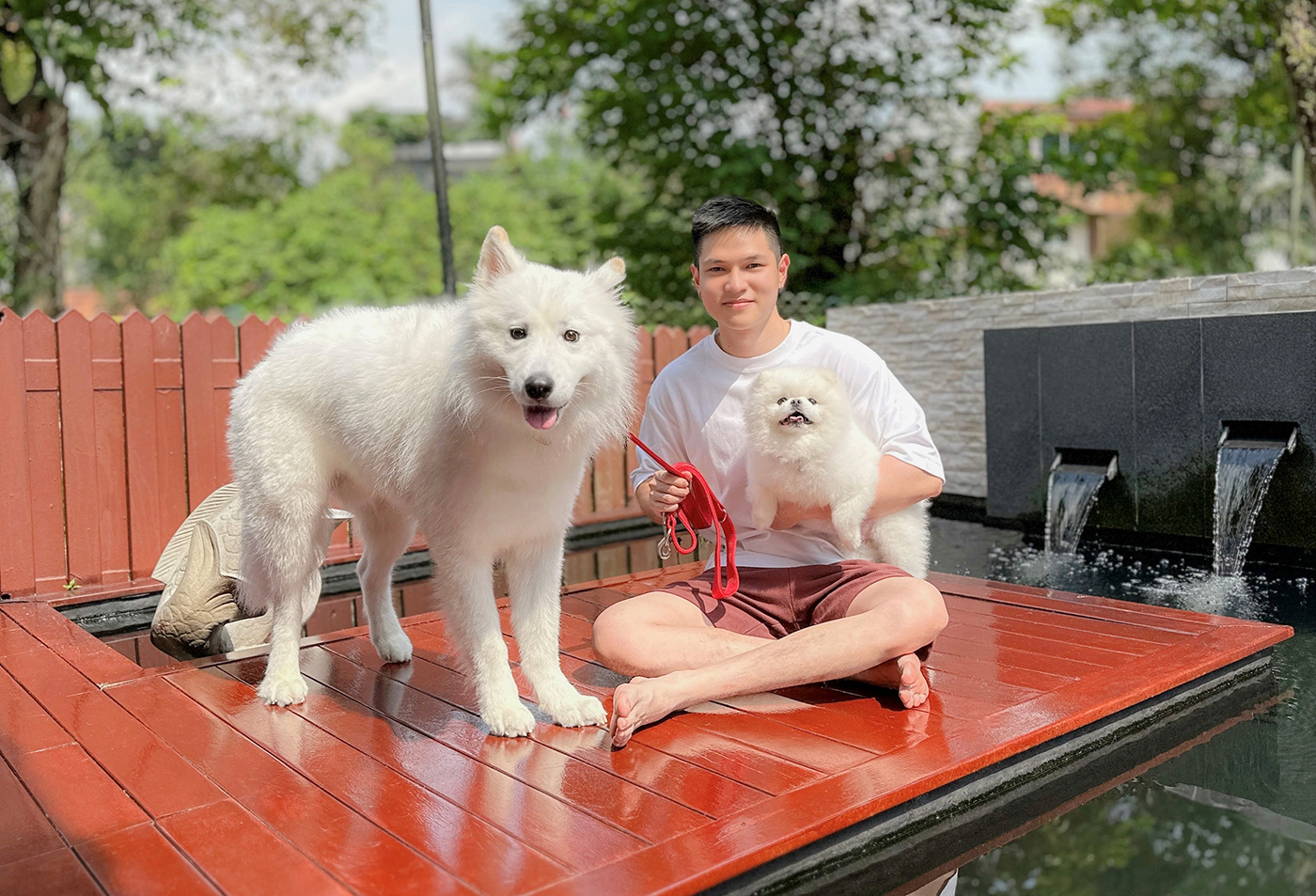 Doctors later discovered that he had torn his hamstring, possibly because he had not performed sufficient stretches before the intense physical exercise. "As it was a chronic tear, they advised me to hang up my taekwondo dobok (uniform) for good." And just like that, his three-year journey practising the Korean martial art ended.
He had picked up the sport in 2016, as a student pursuing a diploma in Telematics & Media Technology at Nanyang Polytechnic. "I always had an interest in the martial art but initially shied away from it because of how expensive lessons were. I took the opportunity to learn it in polytechnic, where classes were subsidised."
SGT Loh's commitment to the sport is reflected in the strict diet and exercise regime he adopted to stay fit and improve his endurance. "People don't realise how much of a cardio workout taekwondo is. Plus, we compete in categories determined by weight, so I had to lose four kilos."
Despite these sacrifices, he prefers to look on the bright side of an unfortunate situation. Even though he can no longer practise taekwondo, he remains grateful for the lessons he gained from it, such as discipline and focus. "I can apply these to other areas of my life."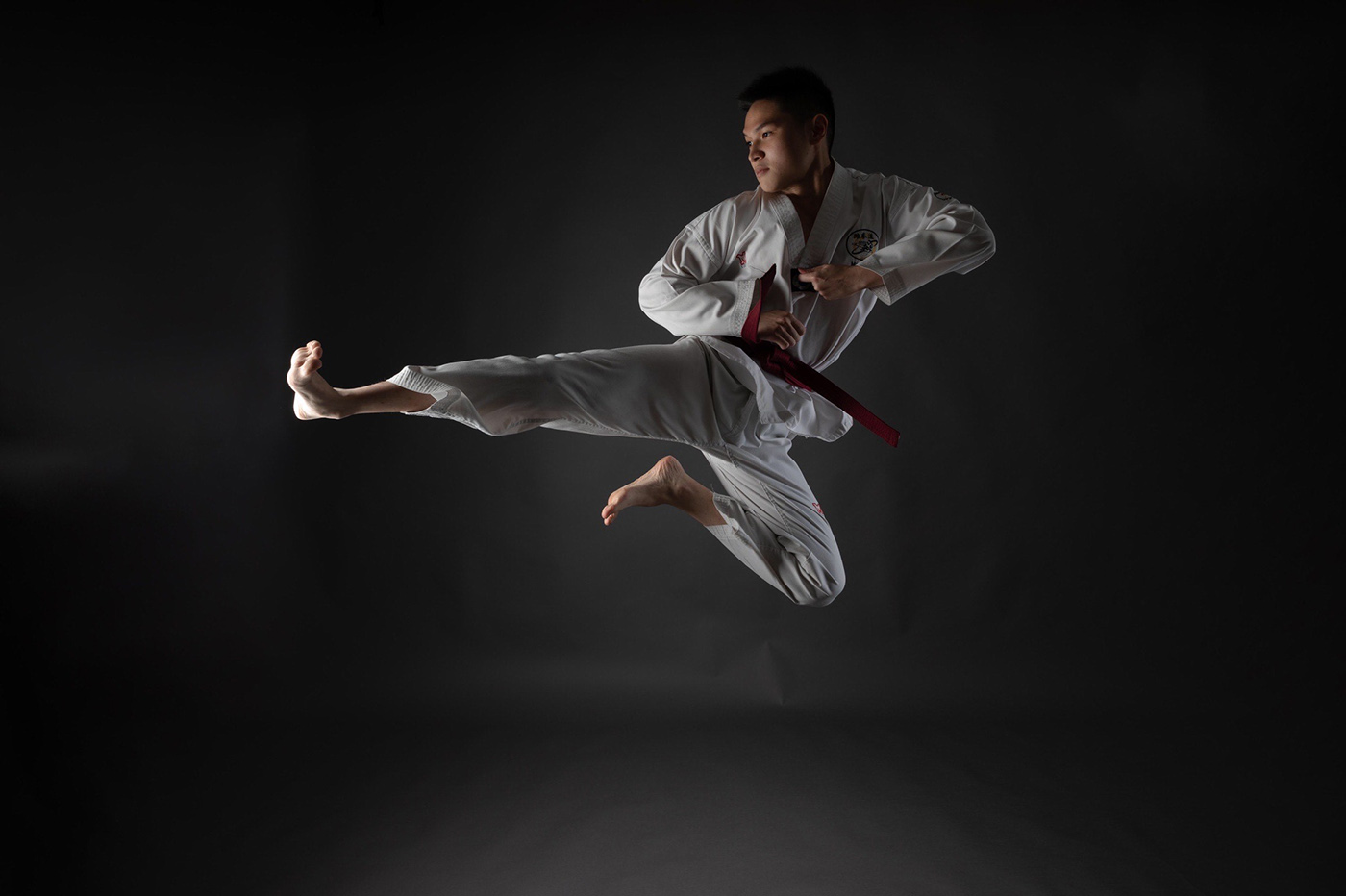 FROM TAEKWONDOIN TO TRAINER
SGT Loh tries to share this positive approach to life's setbacks with his trainees, alongside the technical skills required to become an EMT. He says this opportunity to make a difference in their lives has given him a renewed sense of purpose.
This passion is reflected in his extensive efforts to teach his trainees and help them improve. "It's one thing to operate medical equipment, such as a defibrillator, but another to teach someone else to use it," he explains. "As a young trainee without any medical knowledge, I remember struggling to familiarise myself with the equipment. Now that I have the opportunity, I want to emulate my trainers who gave me plenty of support and guidance." The dedicated instructor even went to the lengths of creating infographics and visual aids to better impart first aid knowledge and skills to his trainees.
This ability to communicate complex concepts in a manner that is easy to understand will undoubtedly come in handy in the next phase of SGT Loh's life, as he prepares to study software engineering at the Singapore Institute of Technology. His Operationally Ready Date falls on 12 April 2023.
As he looks to an exciting new endeavour, he admits in retrospect, that it was a shame he came so close to achieving his black belt. But if these two years in the Force are anything to go by, his tenacity will soon lead him to excel in new passions.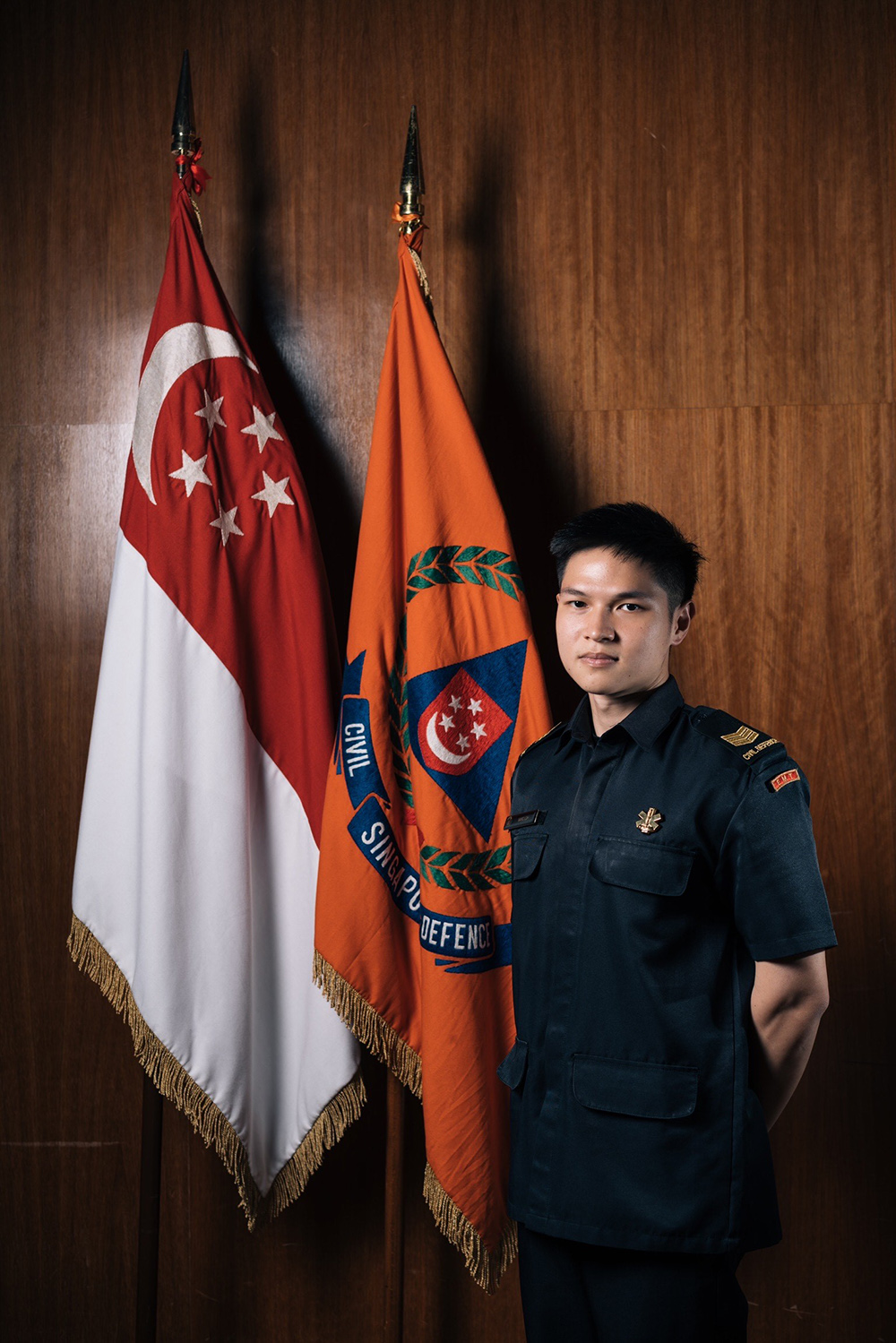 "As a trainer, there's definitely pressure to ensure that our trainees are well prepared to handle real-world emergencies. But it's all worth it when you realise that the life-saving skills you impart to them may prove useful even after they leave the Force. We also have a chance to build close ties with trainees, since our work isn't just about regimentation. I find that they learn more effectively when I make the effort to get to know them better and understand their learning styles."
Like our stories? Subscribe to our Frontline Digital newsletters now! Simply download the HomeTeamNS Mobile App and update your communication preference to 'Receive Digital Frontline Magazine', through the app settings.