From music and film to art and football – these are just some of the gems that have come to embody us in some unexpected ways, right here in Singapore. 
TEXT: MORGAN AWYONG
PHOTOS: SHUTTERSTOCK
As the school holidays are upon us, what else can one look forward to besides travelling, shopping and tucking into great food with friends? Why not open yourself to more local influences – think films, music, art and football – and reconnect with all things Singapore? Here are just a few recommendations that'll get you started on your journey of all things Singapore, and a few HomeTeamNS promotions that shouldn't be missed.
While we often defer to national theme songs as a symbol of Singapore, our local music scene has been brimming with exciting talents that are expanding the island's soundscape with an evolving identity. The new wave was led by artists like Tabitha Nauser, Shigga Shay and Gentle Bones, and these emerging acts continue to chart new grounds.
Keyana: Demonstrating Singapore as the cosmopolitan city that it is, the Ghanaian-Chinese-Singaporean songstress charms with her effortless groove in two R&B singles, Save It and Scorpio. Her honeyed vocals deliver straight-to-the-heart lyrics wrapped up in catchy rhythms, and she even rendered a soulful cover of the classic Moonlight in the City (originally sung by Mavis Hee) at Chingay 2021.
Wovensound: Aka Vinod Dass, this music producer/designer/mixer moves between genres but has settled on hip hop grooves that are hypnotic and poignant. Often working with other independent artistes, the music maker weaves rap, vocals, lo-fi and even jazz tracks into a mesmerising sound tapestry. With plenty of sound design work featured in film festivals in Melbourne, Iran, Mexico and New York, he's finally found time to release a 6-track debut with the EP Vertigos Fulfilled.
BGourd: Don't let his lizard-green bodysuit fool you, the chill rap numbers here hide intimate observations and references both local and nerdy that lets you know this is a Singaporean youth well and truly. He even named his latest album, Veggie Wraps, Vol. 4.
Singapore cinema had a golden 25-year period from the late 1940s to the early 1970s, when over 300 films were produced locally by Cathay-Keris and Shaw. Screen legend P. Ramlee emerged as an iconic figure in that era, and although we have yet to recover our fame as Southeast Asia's Hollywood, these rising filmmakers and their projects are a hopeful sign.
A Yellow Bird: K. Rajagopal's debut feature film is as gritty and real as it gets. Extracting from his own personal experiences as a Singaporean Indian, the filmmaker's authentic captures have been nominated for the Critics Week Grand Prize and Golden Camera in 2016's Cannes Film Festival.
Titoudao: Inspired by the True Story of a Wayang Star: This production is the latest incarnation of the original play by acclaimed theatre director Goh Boon Teck, and as the name suggests, chronicles the path of poor girl's journey as she rises into becoming a renowned opera star. With a lavish production and stellar cast, this series will delight those who loved seeing Singapore in the 50s and 60s.
Wet Season: After Ilo Ilo exploded as the first Singaporean feature film to win an award at the Cannes Film Festival, Anthony Chen joined the ranks of others before him like Royston Tan and Boo Junfeng in becoming bonafide visionaries in the filmic scene. His sophomore follow-up sees him returning with some cast members, and once again deeply examines the nature of bonds and relationships.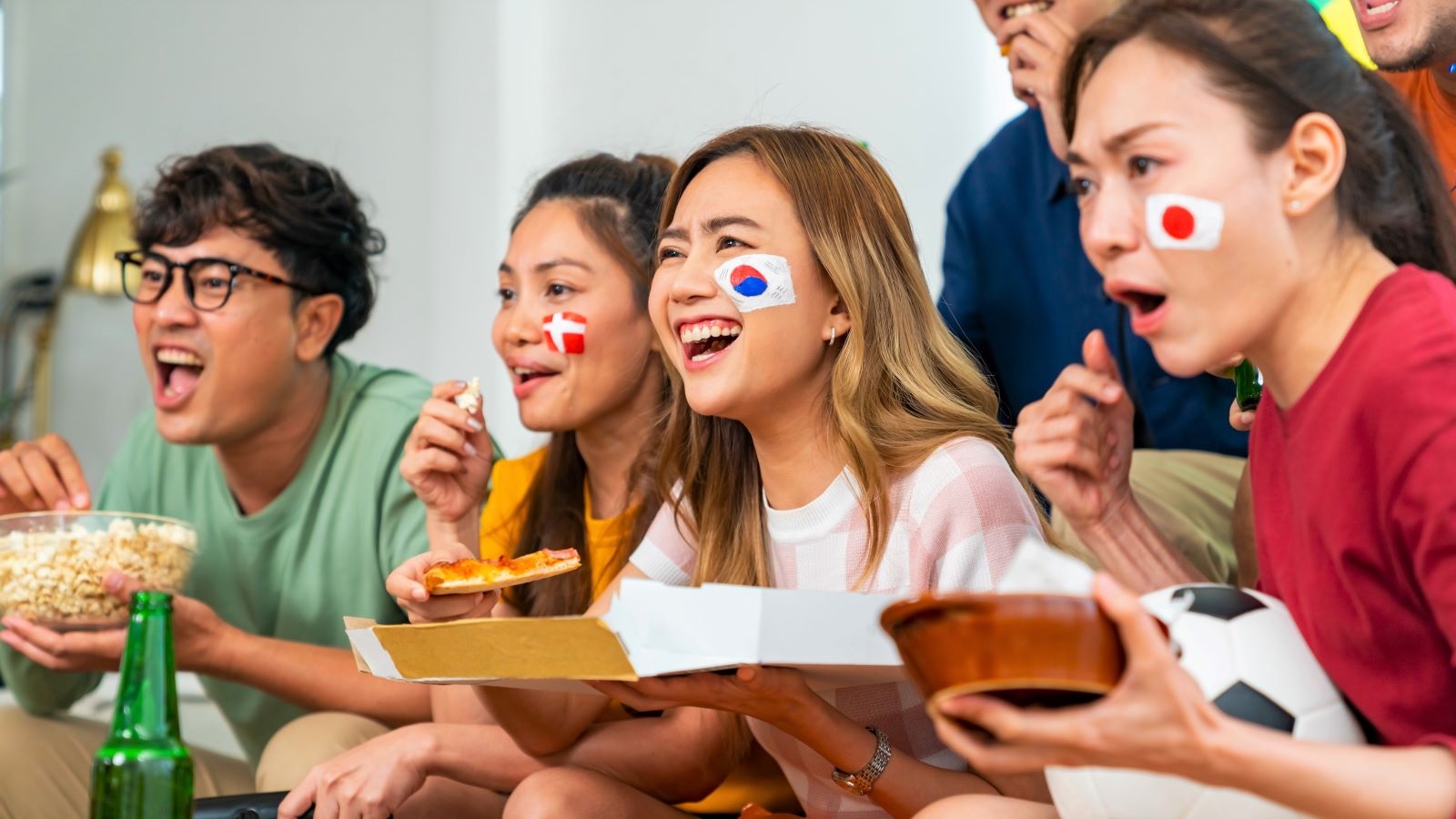 Many Singaporeans still have fond memories of watching Malaysia Cup matches at the National Stadium and the sense of pride and unity that the Kallang Roar ignited. The more dedicated among those fans even ventured across the causeway to fly the flag at away games.
Now that the FIFA World Cup season is upon us, it's time to recreate that big-match atmosphere with your friends and family. Matches will be screened at numerous locations across Singapore, including HomeTeamNS Bukit Batok, Balestier and Khatib clubhouses, from 21 November to 18 December 2022.
HomeTeamNS members can watch the Group Matches for free. To add to the carnival atmosphere, the clubhouses will also be organising fringe activities for members and their guests. Details for entry passes to the quarter-, semi, and final matches will be announced soon.
'Meet Your Match' Contest: If you're looking to score yourself a win, shoot your shot and take part in the HomeTeamNS 'Meet Your Match' contest for a chance to win up to S$800 worth of Adidas vouchers in total! Simply download the HomeTeamNS Mobile App, click the 'Promotions' tab and search for the contest under 'Contest and Giveaways', and share your favourite team with us. This giveaway is valid from now till 18 December 2022.
Wow Wow Wednesday (World Cup Edition): From 23 December 2022, HomeTeamNS members can purchase e-vouchers for specially selected brands such as Decathlon, Nike, Grab Food, and Foodpanda, to commemorate the World Cup season! Keep an eye out for these deals every Wednesday till 14 December 2022, via the HomeTeamNS Mobile App.
Singaporean artists have always been dealt the short end of the stick when it comes to local recognition, even if a few like late masters Georgette Chen, Chen Wen Hsi and Chua Ek Kay made their way to our national galleries and won international fame. This new brood of artists are making their mark in exceptional ways with their brand of unique expression.
Hafiiz Karim: You might have seen his work in Funan. Working with ArtWallstreet – also a local enterprise – the NFT artist turned heads at the mall with his cheeky injection of renaissance figures in distinctly Singaporean settings. A distinguished lady meets an auntie by a HDB corridor. Another is masked up and greets commuters as a bus driver. The visionary designer is pioneering a new course for digital art that's rich with humour.
Tiffany Loy: A graduate of London's Royal College of Art, she embarked on this medium after completing textile weaving at Kawashima Textile School in Kyoto. Her fantastical works have been featured with partners like The Rug Makers, Uniqlo and Alma Leather, and the award-winning artist has even conducted workshops at Bernina.
Sarah Choo Jing: There are plenty of photographers in Singapore but no one that presents urban life in Singapore like Sarah. Her unique lens shares a narrative through careful orchestration of subjects and their environment, made even more evocative through surreal colouring and lighting, such as Not From Here which paints a vignette at Lau Pat Sat. Having garnered awards at 2016 PX3 Prix de la Photographie Gold Award and the 2015 Moscow International Foto Awards, the multidisciplinary artist has shown at many venues internationally, and at events like Singapore Art Festival 2022.
For the latest updates on HomeTeamNS promotions and events, visit our website and Facebook page.