Khatib Clubhouse turns one! We look back at an exciting year filled with many firsts and unforgettable memories.
TEXT: MELODY TAN
IMAGES: HOMETEAMNS
Opened progressively from August 2020, Khatib Clubhouse is home to popular, one-of-a-kind facilities like Adventure HQ, TactSim and T-Play. It also hosted events ranging from cultural festivals to seasonal charity drives.
Despite the initial challenges posed by COVID-19, Khatib Clubhouse has welcomed over 1.4 million visitors since its soft launch and collected numerous accolades, such as Parent's World Best of the Best Family Friend Products and Service, the Building and Construction Authority of Singapore (BCA)'s Green Mark Platinum Award in 2020 and BCA Design & Engineering Safety Merit Award 2021, as well as an Honourable Mention in Architectural Design/Recreational Architecture at the Architecture MasterPrize 2021.
Most notably, the clubhouse clinched the Second Award in the Sports & Recreation (Built) category at the Rethinking The Future Awards 2021 for its state-of-the-art design. This reaffirmed the effort and hard work that was put into interpreting the qualities of Home – security, warmth and trust – and reflecting the emotions and stories of Home Team NSmen in the medium of architecture.
Said Ms Claire Gan, Senior Manager of the Khatib Clubhouse, "The Clubhouse became operational during a very challenging phase of COVID-19. Within these two years, every milestone was celebrated – the increase of the capacity for the facilities, the rise in group sizes for social gatherings, dining-in at our tenanted facilities, and resuming physical events. Each milestone was important to us, as it meant that more members and patrons could experience the clubhouse and its offerings."
She added: "I hope that all our HomeTeamNS members experience Khatib Clubhouse with their families, NS buddies and friends. HomeTeamNS Khatib was built for our members. I believe that they are so proud of this Clubhouse, and I hope it becomes their recreational club-of-choice."
Here's a look back at some of Khatib Clubhouse's fun-filled events, as well as reasons why you should check out this award-winning Clubhouse.
1. ROCK CLIMBING WALLS DESIGNED BY A HOME TEAM NSMAN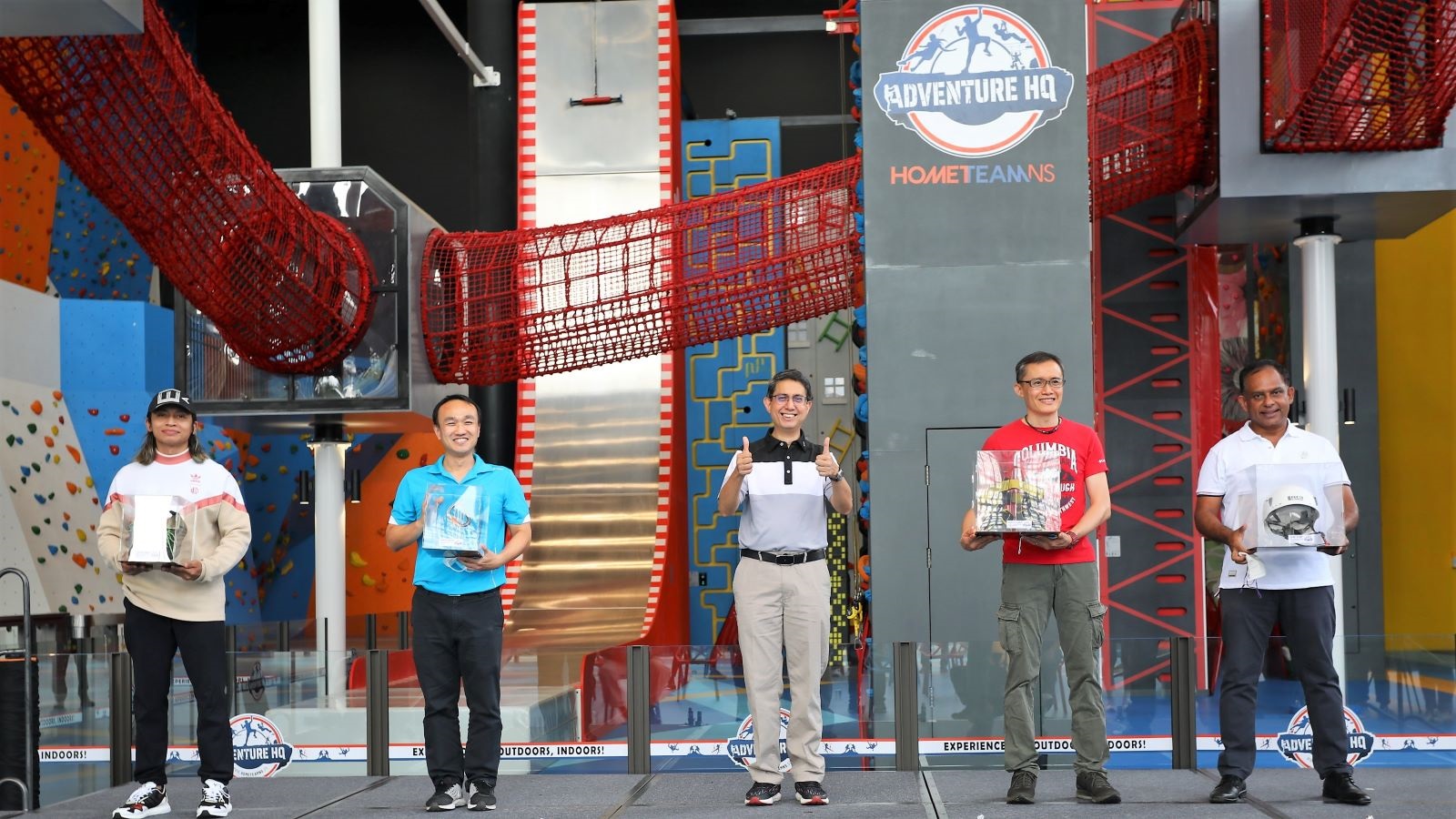 Khatib Clubhouse houses Adventure HQ, the first and largest multi-installation indoor playground in Singapore. With an area of 2,800 sqm and rising four storeys in height, Adventure HQ was launched in September 2020 at an event graced by Assoc Prof Muhammad Faishal Ibrahim, President of HomeTeamNS.
Its list of exciting features includes Singapore's longest indoor slide, the first-ever indoor roll glider, a 165m-long artificial indoor cave and the nation's largest double-tiered indoor challenge ropes course, all of which are designed for cohesion-bonding and team-building activities, as well as simple recreation.
For Home Team NSmen, Adventure HQ even has a personal touch – its climbing walls were curated by CPL (NS) Mohammad Shahril Bin Selamat, a professional artist who painted murals on nine customised Urban Climb Walls.
Despite being recently opened, Adventure HQ scored a coveted accolade: Parents World gave it an award in the 'Best of the Best Family-Friendly Products and Services for 2020/21' category, acknowledging it to be one of the best family brands in Singapore.
2. TACTSIM LETS YOU PLAY FIRST-PERSON SHOOTERS – IN REAL LIFE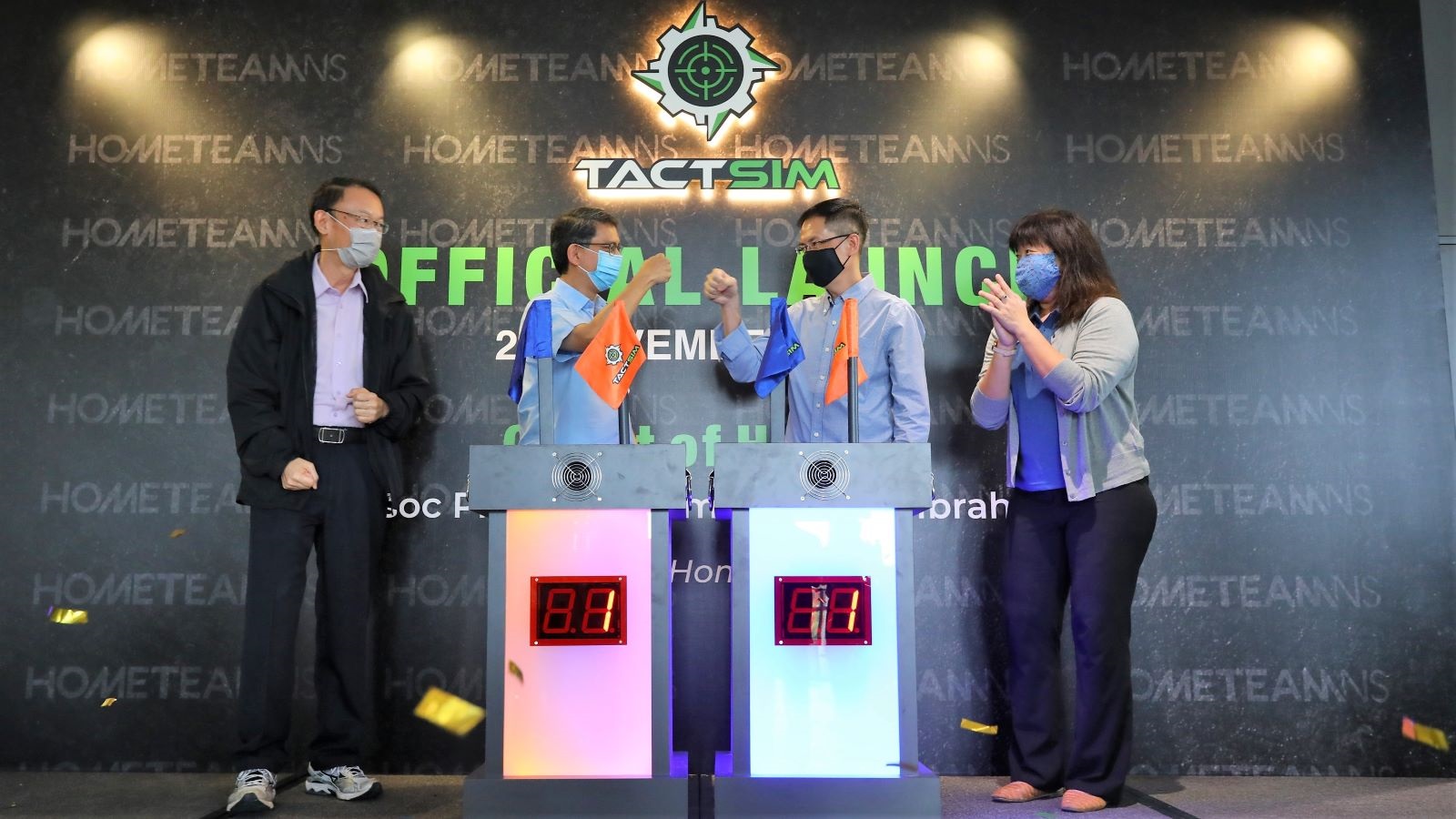 Ever wanted to "battle" your friends in real life? Singapore's first indoor Player-versus-Player Airsoft facility, TactSim, aims to provide a safe and realistic training environment for NSmen to experience combat.
Launched in November 2020, TactSim is a popular venue for team-building and recreational exercises that develop camaraderie and leadership skills, through cultivating teamwork, honesty and communication.
This world-class sporting destination was also specially created by NSmen for their fellow Home Team members. Said Ms Agnes Eu, the Chief Executive of HomeTeamNS: "TactSim was conceptualised through the valuable and expert advice of a team of passionate NSmen, who are determined to put in place a best-in-class facility for their fellow NSmen."
3. IT HAS SINGAPORE'S ONLY PERANAKAN-THEMED INDOOR PLAYGROUND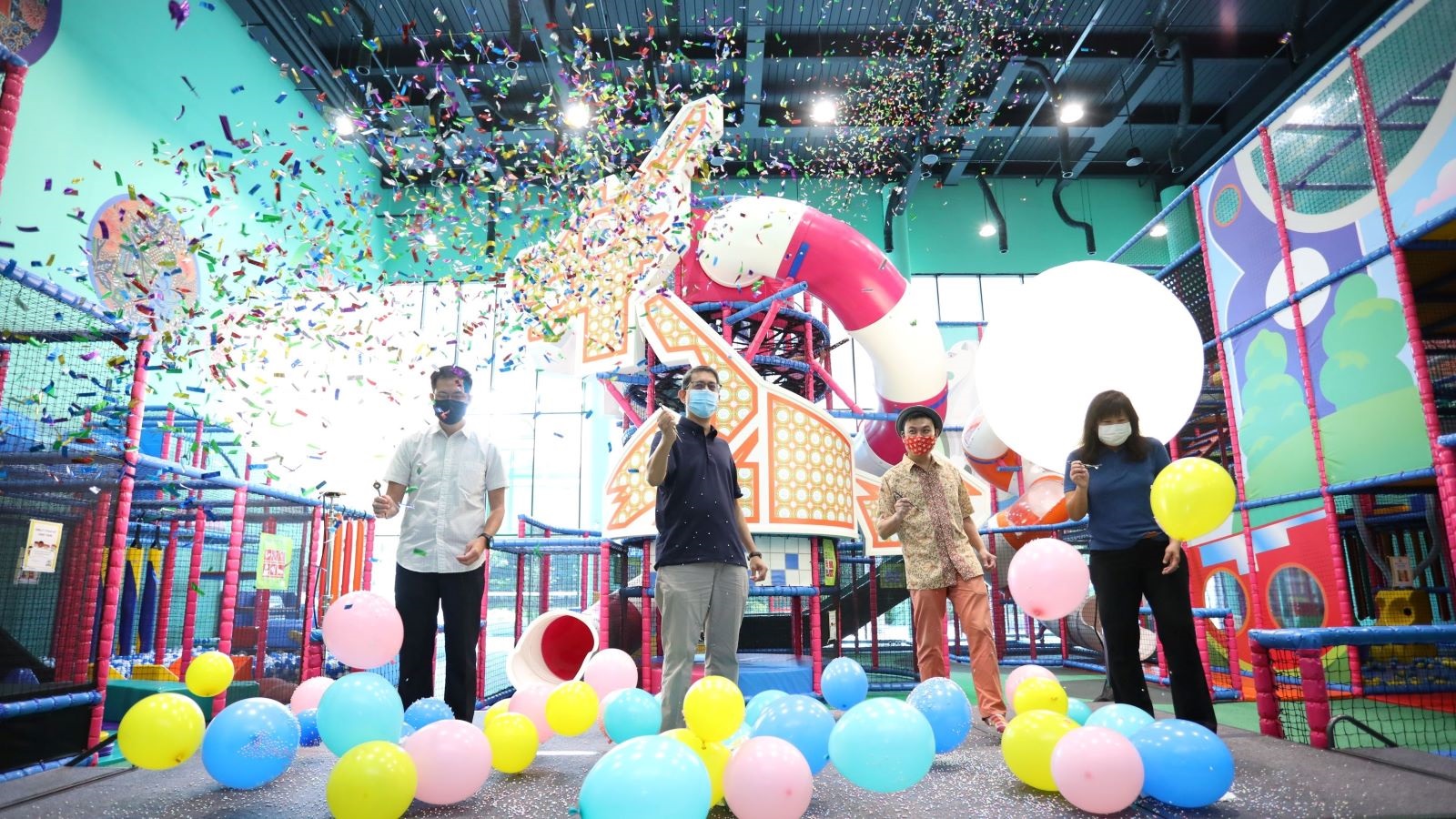 Playtime comes with a side of heritage at T-Play Khatib, which was opened in December 2020. The Peranakan-themed indoor playground was created in partnership with The Intan, an award-winning local Peranakan Home Museum. This ongoing partnership includes Peranakan-themed events and activities like the annual Peranakan Festival at Khatib Clubhouse, giving visitors more to look forward to on festive occasions and holidays.
To engage little ones and hone their development, sense of direction and coordination, T-Play combines traditional children's favourites like a ball pit and interactive trampoline with newer features like a climbing slide tunnel, sports pitch, foam ball shooting arena and ninja course.
These fun attractions are decked out in the bright colours and designs associated with Peranakan culture, in celebration of the pioneering spirit of Singapore's original Babas and Nyonyas. Proving its popularity, T-Play was given Parents World's 'Best of the Best Family-Friendly Products and Services 2020/21' award for the second time.
4. YOU CAN SWIM AND GET FIT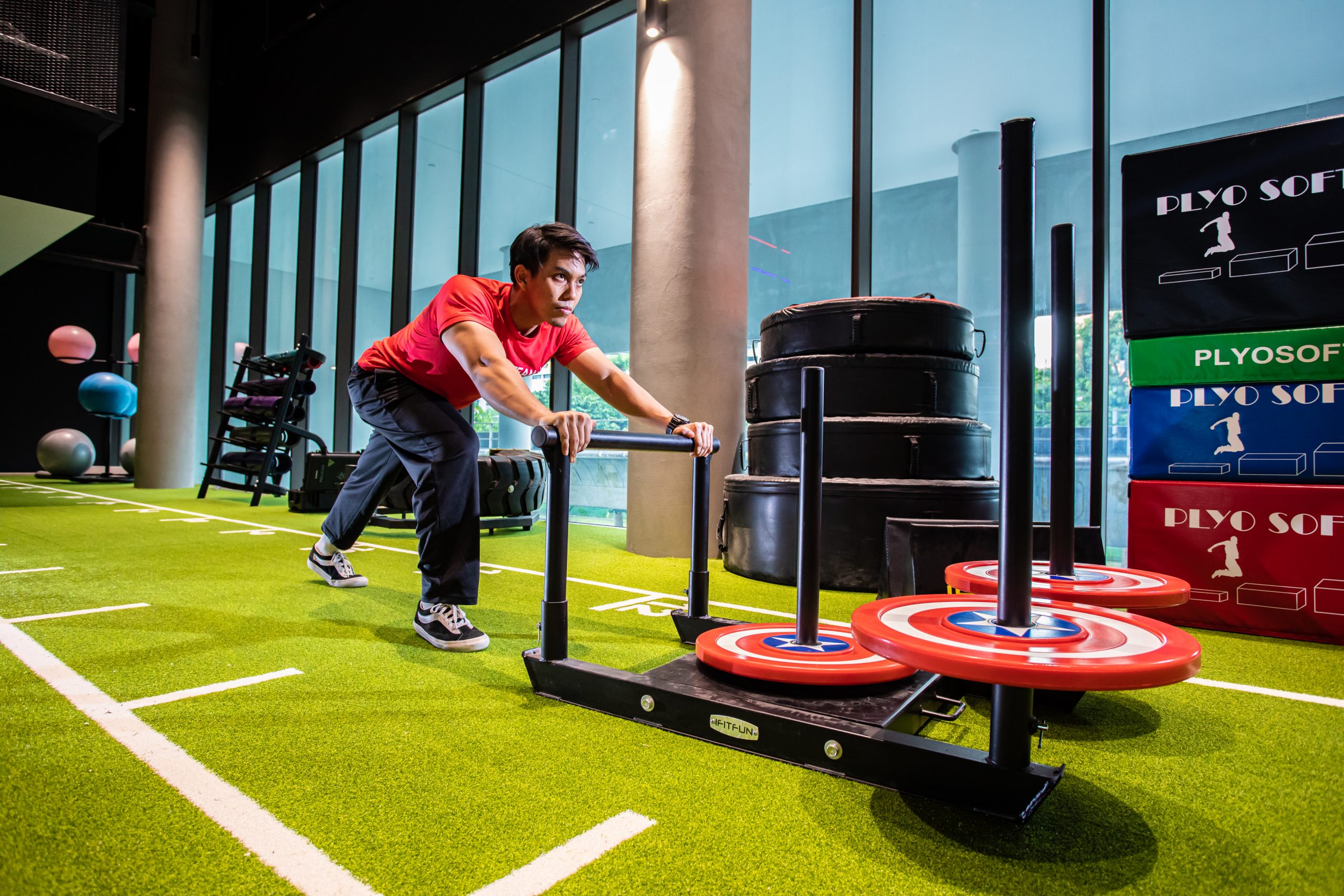 Khatib Clubhouse is home to a Fitness Workz Premium gym, which has amenities designed to make your gym experience live up to the "premium" tag. These include smart electronic lockers, steam rooms and in-house fitness classes, so you can pick up tips on how to make the most of training machines like the chest press and lat pull-down.
Cool off afterwards in the eight-lane pool, equipped with eco-filtration technology that improves water quality while reducing chlorine usage – no more burning eyes when you dive in.
5. WHEN COVID-19 STRUCK, KHATIB CLUBHOUSE IMPROVISED AND ADAPTED QUICKLY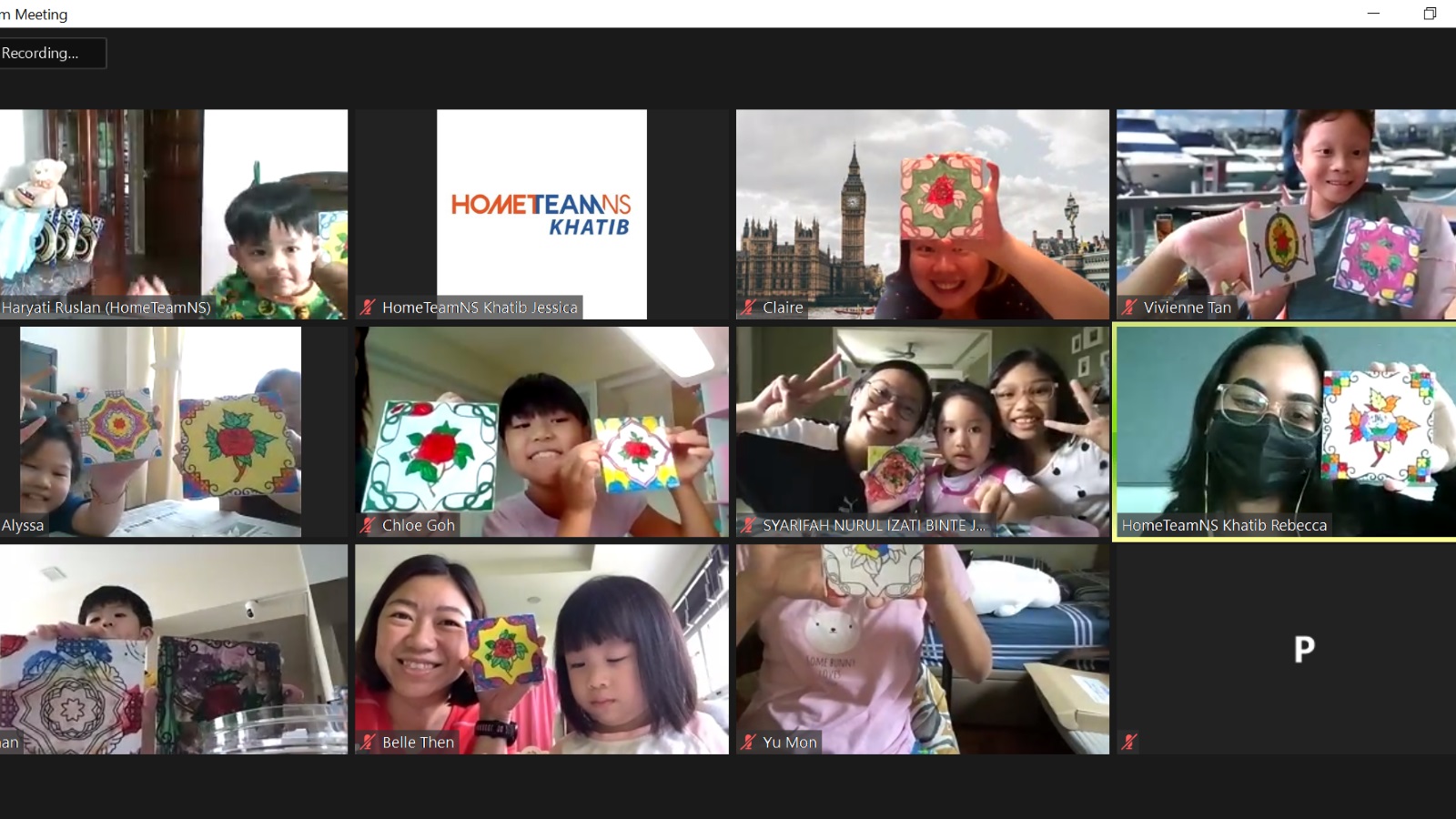 Planning for the much-anticipated Culture Shiok festival was already underway when Phase 2 (Heightened Alert) was announced, in response to the COVID-19 pandemic in 2021.
Instead of cancelling the event, Khatib Clubhouse showcased its versatility by taking the event online.
HomeTeamNS members and their families logged on to join Facebook Live gameshows, attend exclusive online craft workshops, and learn more about the famous dishes of the four featured cultures – Malay, Peranakan, Indian and Chinese – across four weekends. Proof that you don't need to leave home to explore Singapore's rich cultural heritage.
6. KHATIB CLUBHOUSE OFFERS FUN FOR THE WHOLE FAMILY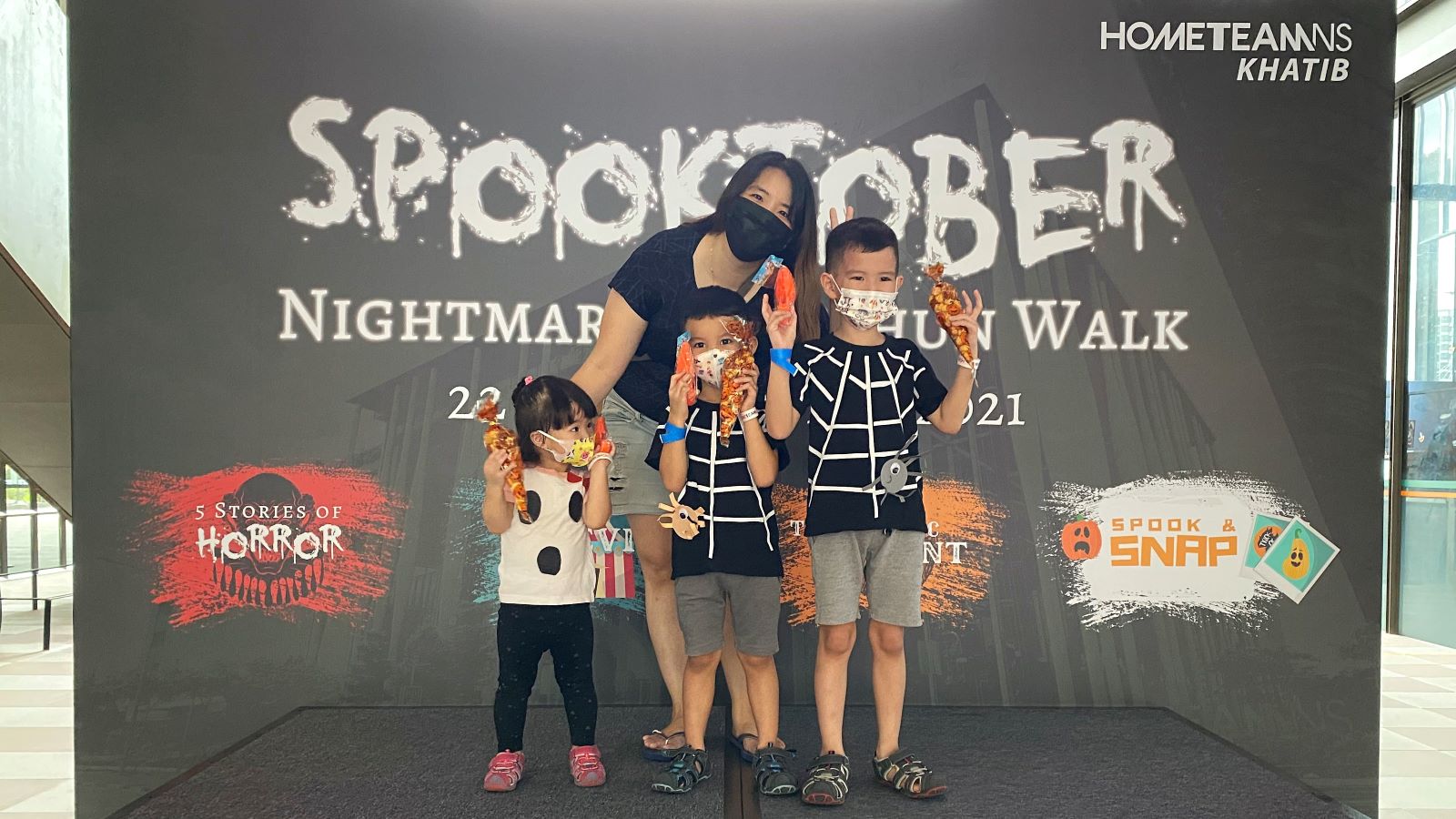 October 2021 saw Khatib Clubhouse decked out in spooky decorations for Halloween, which served as a great opportunity to relish scares and thrills for many HomeTeamNS members and their families.
Highlights included the 5 Stories of Horror, which saw participants solving mysteries by carrying out tasks in pairs with the help of a survival guide, and CarnEVIL, which featured game booths where participants could try their luck and win prizes and popcorn.
On this occasion, children got to go trick-or-treating with the clubhouse mascots and join their parents in strutting down the EVIL Runway in costumes. They also got to take part in the Terrorfic Hunt, a digital scavenger hunt that saw them working with their parents to search for hidden clues and messages across all five storeys of Khatib Clubhouse – a fun family boo-nding exercise to remember.
7. KHATIB CLUBHOUSE SHOWED HOW MUCH ITS MEMBERS CARED DURING CHRISTMAS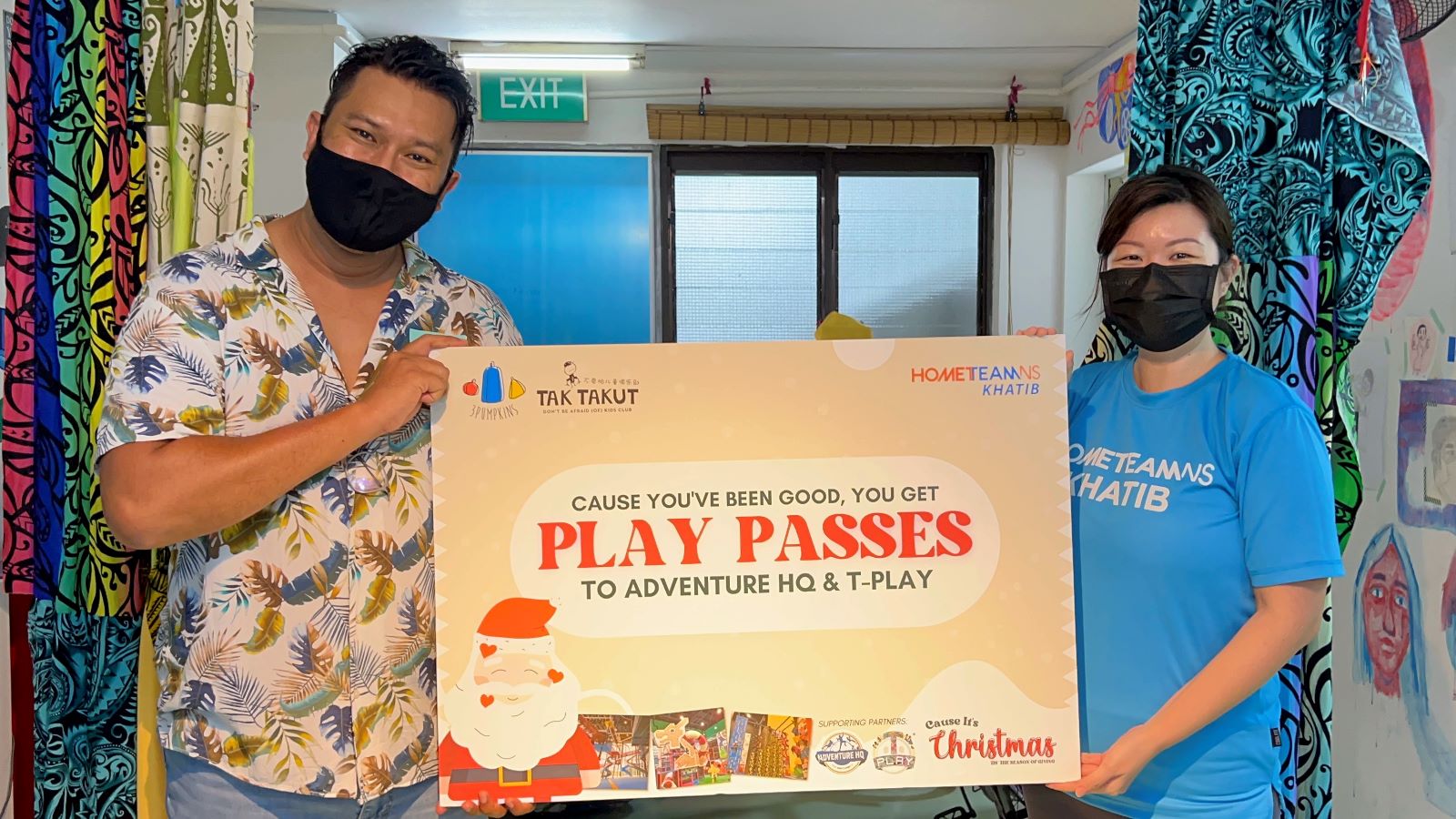 December is the season of giving – and in December 2021, Khatib Clubhouse provided some festive joy to the less-fortunate by getting 123 members and guests to contribute care packs and play passes. The care packs contained groceries and toiletries, while the play passes provided admission to T-Play and Adventure HQ.
Beneficiaries included the Tak Takut Kids Club by 3 Pumpkins, a community space for children, and the Sunshine Welfare Action Mission Home, a voluntary welfare organisation providing integrated nursing home care services to the elderly.
Members and guests who had contributed the care packs and play passes were invited to a Christmas carnival at Khatib Clubhouse, featuring a bouncy castle, games and a Merry Bag with a voucher for gelato at Jewel Café.
By putting a smile on both givers' and beneficiaries' faces, Khatib Clubhouse enabled its members and guests to feel good while doing good.
Missed out on the official opening of HomeTeamNS Khatib? Look back at the unveiling of Singapore's first smart clubhouse.