TEXT: SOL E SOLOMON
The Home Team Show and Festival 2017 (HTSF), which took place from 3 to 7 May, features "one Home One Team" as its theme. It stressed that Singapore is our "One Home" to protect, and that the Home Team and the community must work together as "one Team" to ensure its safety and security.
HTSF paid tribute to all Home Team officers – regulars, civilians and National Servicemen – and ran in conjunction with the 50th anniversary of NS.
Significantly, this year also marks 20 years of the Home Team concept where Home Team departments work closely, thus enhancing operational effectiveness.
Gracing the Festival on 6 May as Guest of Honour was President Tony Tan, who thanked Home Team officers and NSmen for their dedication and commitment to protecting Singaporeans.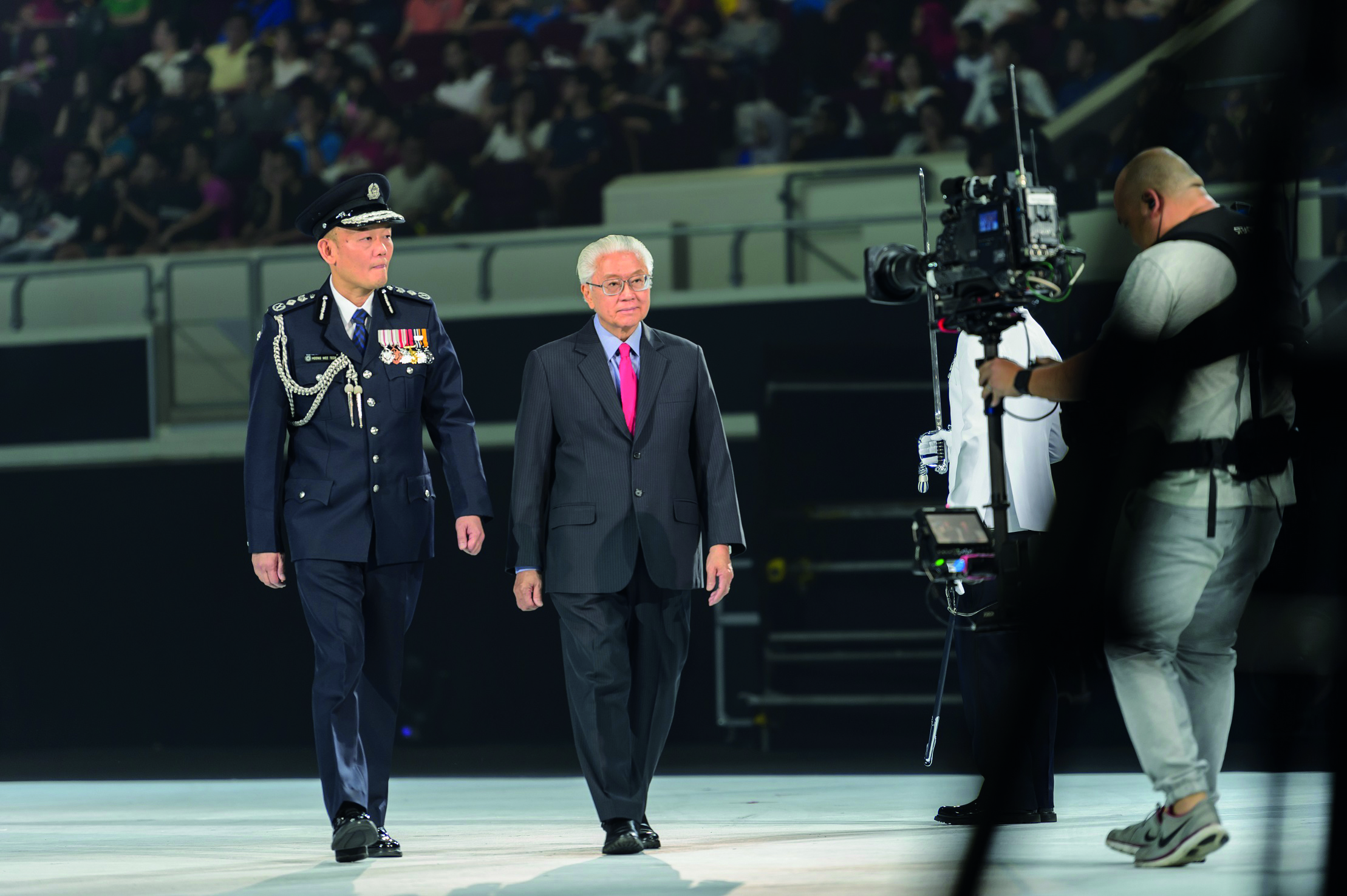 Stressing that everyone is responsible in keeping Singapore safe in the face of terrorism, he added: "With the Home Team working hand in hand with the community, I am confident that Singapore will continue to be a safe and secure home for all of us."
Visitors at the Home Team Vehicle Display got close to the SPF Bomb and Explosives Investigation Division command vehicle and SCDF emergency medical technician bike, among others.
HTSF's Waterfront Activities showcased Home Team maritime capabilities, featuring the Police Coast Guard and SCDF vessels. It had static displays and high-speed boat chases and stunts.
The Gala Show, created by creative director Dick Lee, wowed 5,000 people at the Singapore Indoor Stadium. It had short films interspersed with performances by top local singers and Home Team officers.
There was a parade of 11 contingents – Guard-of-Honour, Flag Party, Singapore Police Force (SPF) Band, various Home Team departments, a volunteer contingent, National Police Cadet Corps and National Civil Defence Cadet Corps.
Home Team officers who died in the line of duty were also honoured by the audience as a single bagpipe played Amazing Grace.
A huge screen that took one entire side of the stadium provided vivid projections. Together with pyrotechnics and fire on stage, these drummed in the terrorism threat, featuring the bombing of a fictitious local mall and response by the emergency services.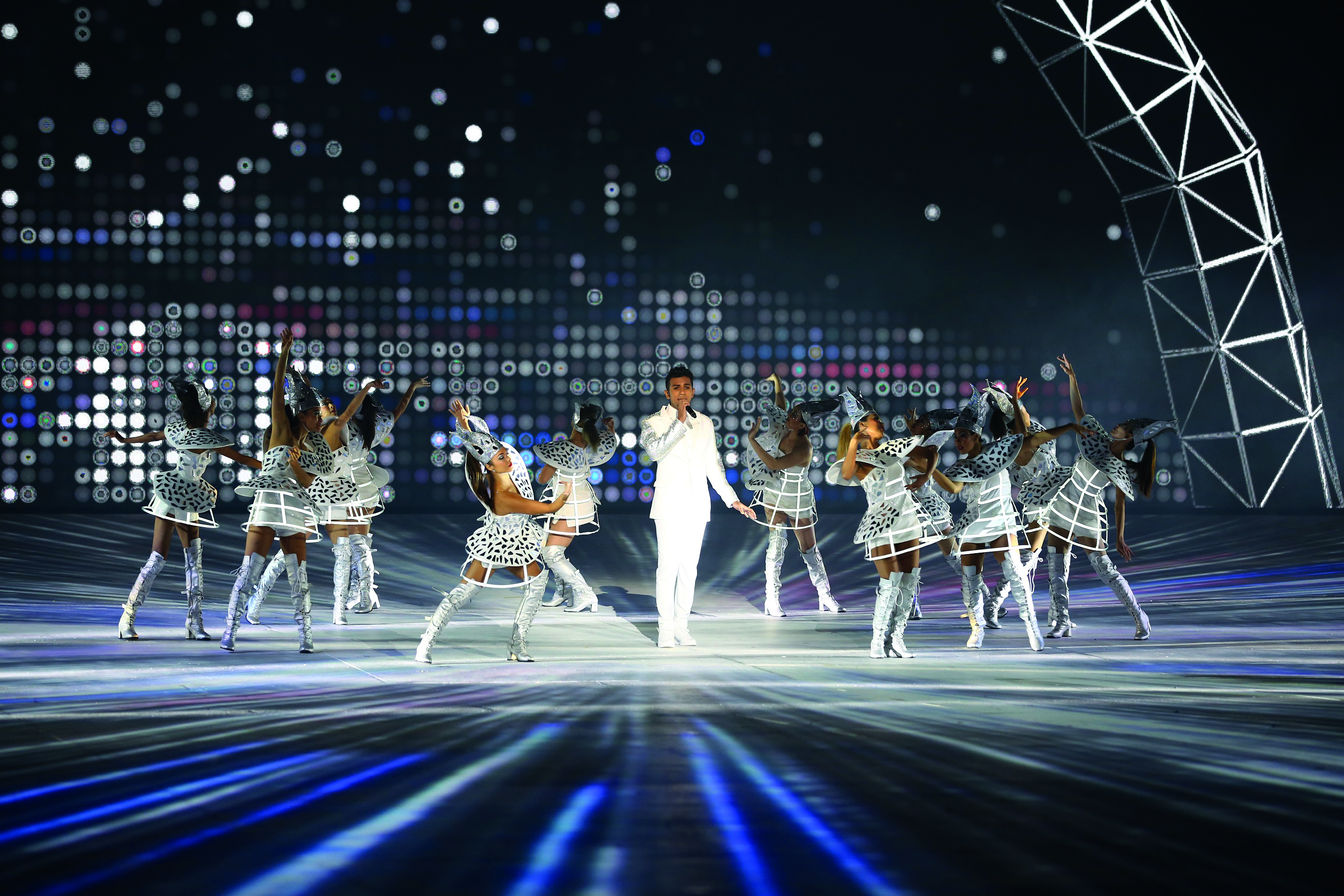 Prime Minister Lee Hsien Loong also thanked the Home Team. In a video, he said: "We trust you and we have confidence in you."
While the Home Team has made Singapore one of the safest cities, he added: "Nevertheless, we must remain vigilant. We face new security threats. The Home Team will build new capabilities to meet the challenges."
HTSF comprised an exhibition, displays and a gala show in the Singapore Sports Hub vicinity. The exhibition area features four zones:
Other articles that you might like:
Saving lives as a volunteer with SCDF
The Sam Willows guitarist on music and NS