Run, climb, hang: We talk to an Adventure Specialist to discover how you can prepare to be the GOAT at Adventure HQ
TEXT: NICHOLAS TAN
PHOTOS: HOMETEAMNS
If you're planning a visit to Adventure HQ at HomeTeamNS Khatib, it's only natural to want to make the most of your time there. This involves being able to confidently tackle its many challenges! 
No fear, we're here to help with some insider info on what it'll take to be the king of the hill at Adventure HQ. Who knows? You might just find this as a fun catalyst to the start of a new fitness journey!
THE DEMANDS OF A TRUE 'NINJA WARRIOR'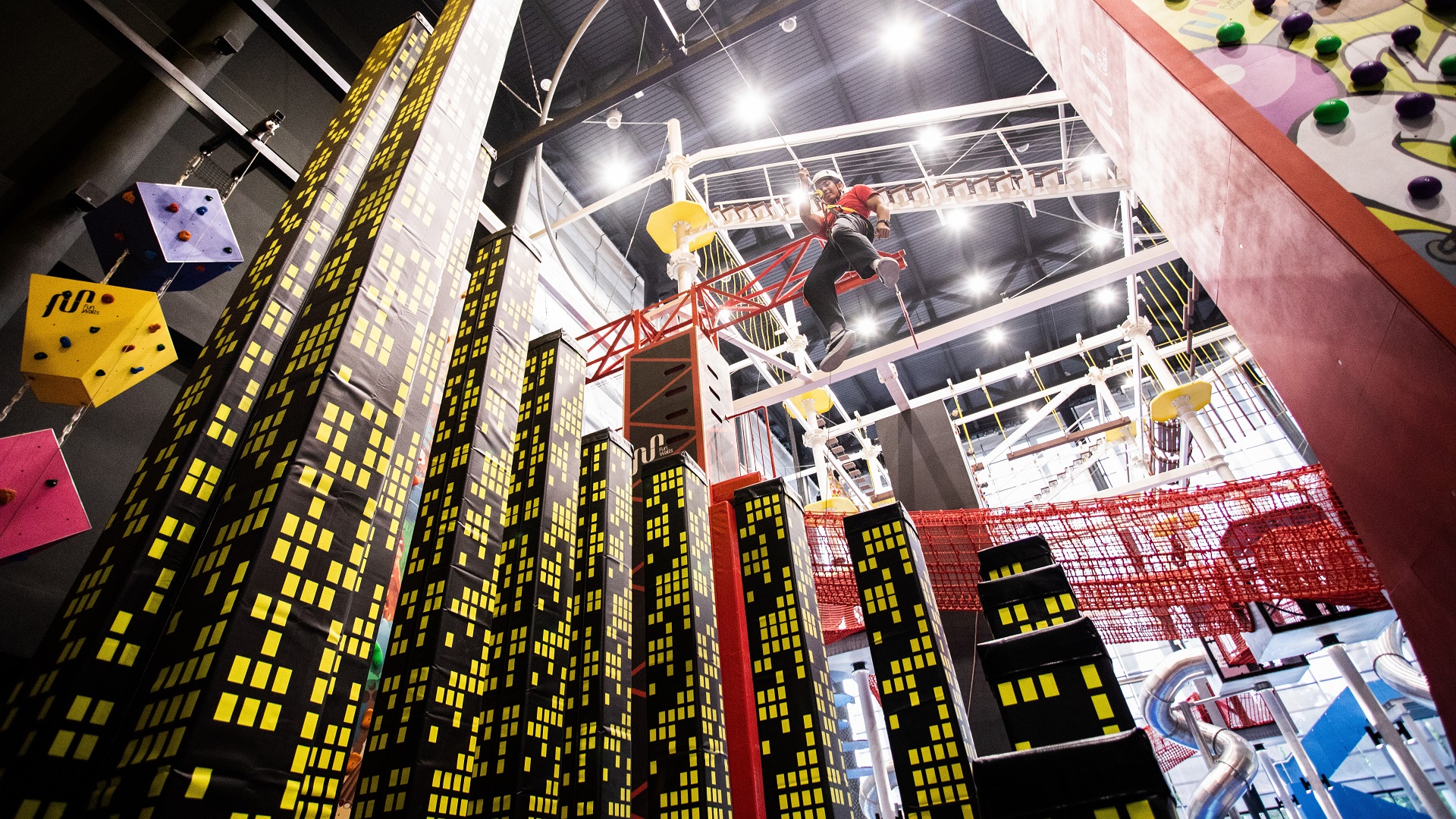 For starters, expect plenty of moving about at Adventure HQ; you'll be in for a good cardio workout. That's not all – mastering the various stations also requires the use of practically all your major muscle groups.
Take rock climbing at obstacles like the Urban Climb, Rock Wall and Boulder, for instance. According to Mr Syahmi Azmi, an Adventure Executive at Adventure HQ, these activities can help you burn up to 900 calories in an hour, activating your forearms, back, shoulders and core leg muscles.
Each rock-climbing wall features sport climbing 'routes' that range from being highly accessible for beginners to satisfyingly challenging for wall veterans – giving regulars a clear progression of one's skill and strength over multiple visits.
Mr Syahmi says each of the venue's attractions tests your fitness level differently.
 "Adventure HQ helps one develop flexibility, strength and mental resilience in a safe, enjoyable and gratifying way. It's a great way to exercise without you even realising it!" he said. 
 With this in mind, you might want to start hitting the treadmill and getting some strength training done before heading down. These might be the deciding factor in impressing your peers on the big day. Just drop by Fitness Workz (Premium) at HomeTeamNS Khatib, while you're at it!
MASTERING THE ART OF THE ADVENTURER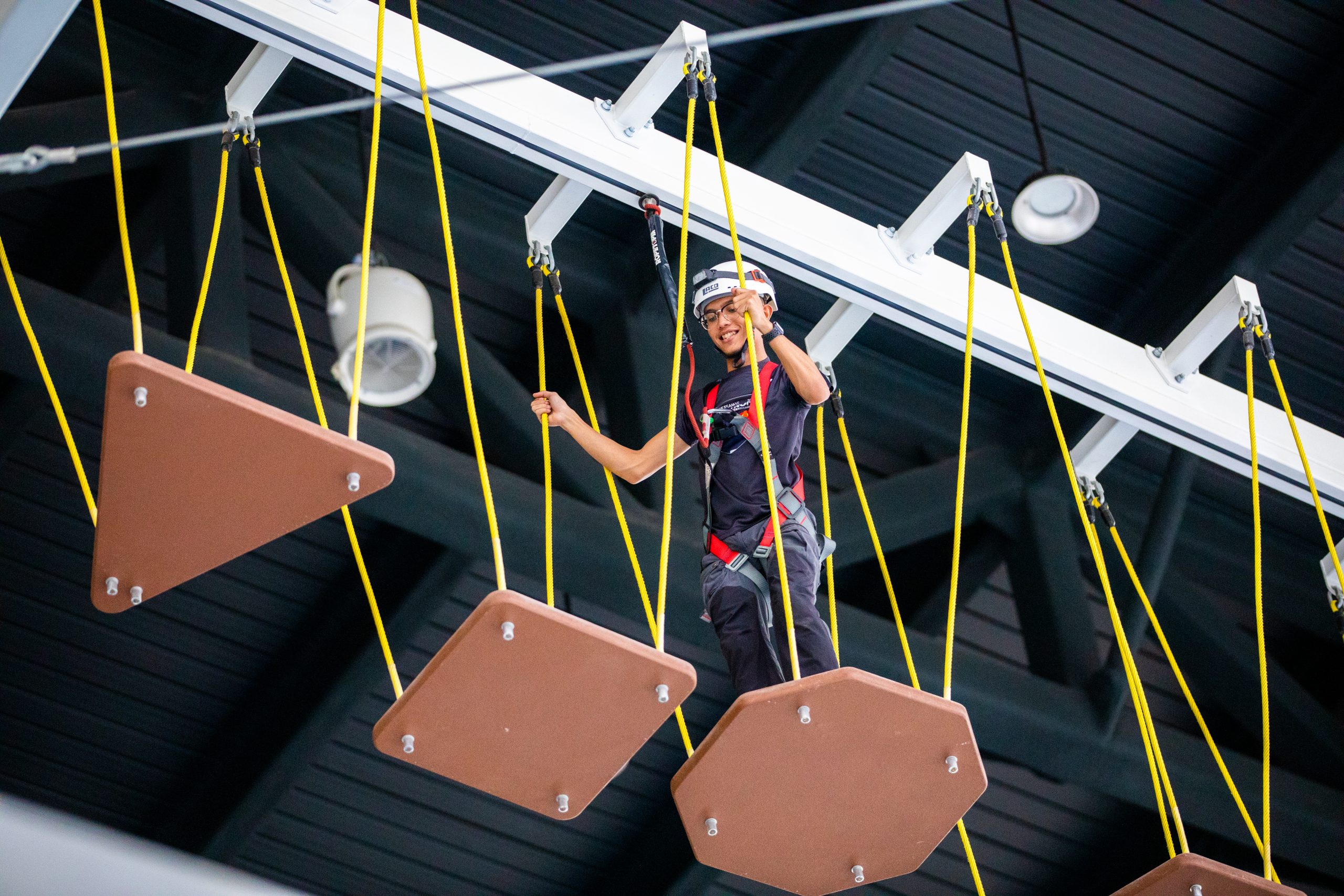 Mr Syahmi emphasises that it isn't all about strength and endurance when it comes to conquering obstacles at Adventure HQ. Well-developed flexibility, agility and balance also remain key assets to securing those bragging rights.
"When an Adventurer is too stiff, the next rope or hand-hold may always feel out of reach. Successful Adventurers should be able to stretch, reach and climb nimbly over any tricky obstacles," he said.
This comes into play at attractions like the Adventure HQ kaleidoscopic installations, which test one's balance and agility. These include feats like navigating narrow beams 15m off the ground at Sky Venture or scaling the Sky Scraper climbing installation at Urban Climb.
Train up with exercises like yoga or pilates which can help boost flexibility and balance. They also promote the development of more supple muscles for the trickier obstacles at Adventure HQ.
Don't forget to warm up before diving headfirst into the fun with friends and family! To get your blood pumping and muscles primed, start your session with some light cardio and stretching.
GOOD, CHALLENGING FUN AT EVERY TURN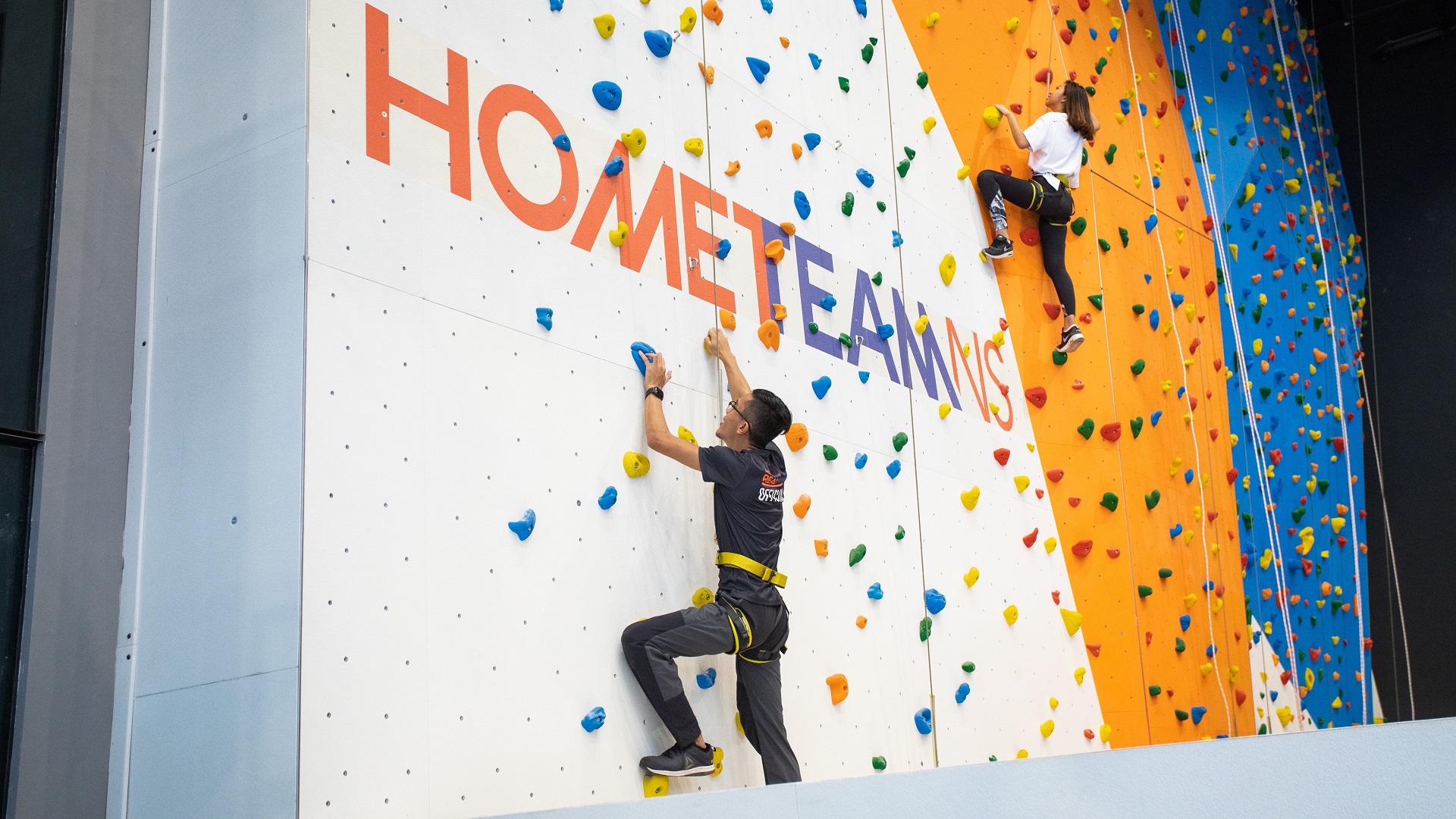 With all that prep work out of the way, it's just as important to remember to embrace the exciting experiences and explore each attraction while you're there.
For those looking to one-up mates, check in at the Urban Climb with a buddy. Go head-to-head in a timed run up the Speed Wall and live out your best Olympic sports climbing fantasies.

Other than that, experience a unique ride that you won't find anywhere else with Adventure HQ's Roll Glider, Singapore's first and only indoor aerial rollercoaster. Strap up and get a thrilling bird's eye view of Adventure HQ as you zip overhead in your descent. That is, if you dare to look down.
For those who want something more relaxed but don't want to give up on the thrills, check out Singapore's longest 14m Indoor Spiral Firemen Slide. It also has 6m and 8m versions connected to the Adventure Trail to warm up on before taking the plunge. Simply sit at the top, push off and experience that feeling of adrenaline and freedom reminiscent of childhood adventures.
Enjoy the great outdoors, indoors, at Adventure HQ.