LTA (NS) Sean Loh reveals how his father's mentorship helped him throughout his National Service (NS) stint.
TEXT: SCDF
PHOTOS: LTA (NS) SEAN LOH
LTA (NS) Sean Loh was the Full-time National Serviceman (NSF) of the Year in 2021. He credits his success to his father, whose mentorship helped him to face the challenges of NS. This also helped LTA (NS) Sean discover the true value of personal growth as he became a young adult. Perhaps most importantly, it forged an unbreakable bond between LTA (NS) Sean and his father.
A BOND FORGED IN THE CRUCIBLE OF SERVICE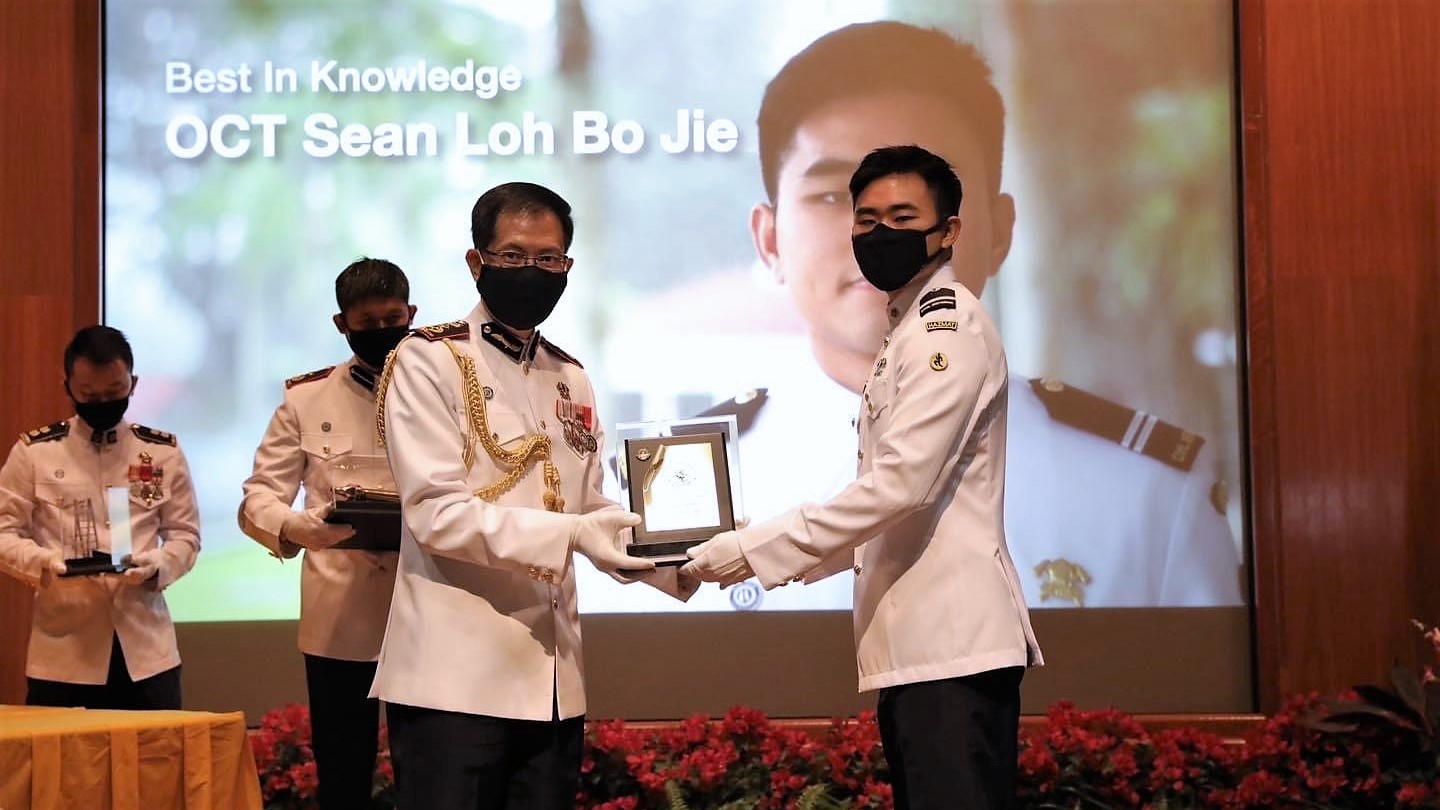 When he was a child, LTA (NS) Sean fondly remembers his father's captivating tales from his NS days – the tough training, the challenges faced, and the unyielding spirit of the men who face these challenges head-on. During his NS stint, LTA (NS) Sean quickly realised the parallels between his father and himself, as they went through this phase as young men. Both had experienced similar trials and he was glad that he could count on his father's guidance.
LTA (NS) Sean credits his father's mentorship, as it has helped him to realise the importance of dedication and the pride of serving others well.
"My father's guidance played a pivotal role in helping me navigate the challenges of NS. He taught me to view every trial as an opportunity for growth and to remain dedicated to every task, no matter how demanding," he said.
MENTORSHIP, UNWAVERING SUPPORT AND AN UNBREAKABLE BOND
LTA (NS) Sean experienced a gamut of emotions during NS – joy, apprehension and even sorrow. Throughout, his father offered heartfelt advice and a listening ear. When the opportunity arose for him to defer his NS to further his studies, his father advised him to continue serving as a Rota Commander at Kallang Fire Station. LTA (NS) Sean is glad that he had listened to his father's advice.
"This was invaluable as it gave me extra time to reflect upon my passions and aspirations. My experiences in the fire station opened my eyes to the impact of saving lives and helping others. It ignited a burning desire within me to continue this mission throughout my life, aspiring to become a doctor and heal those in need," he added.
For all young men about to embark on their own NS journey, LTA (NS) Sean advises them to face each challenge fearlessly, and to believe in themselves and their goals.
"Adversity is the spark that ignites our growth, and every experience, be it good or bad, has the power to shape us into the best version of ourselves," LTA (NS) Sean said. He also believes in the importance of people expressing themselves openly. While this may make one vulnerable, this also helps one to discover the people who matter most in life.
Like our stories? Subscribe to our Frontline Digital newsletters now! Simply download the HomeTeamNS Mobile App and update your communication preference to 'Receive Digital Frontline Magazine', through the App Settings.