It's no secret that learning the ways of the barbecue is one of the keys to fully unlocking the powers of being a father. Here are some tips and tricks for a better grilling session.
TEXT: MELODY TAN
PHOTOS: SHUTTERSTOCK
It's safe to say that while many dads are great cooks in the kitchen, far more dads fancy themselves kings of the barbecue pits. After all, many of us have memories of our dad manning the barbecue at family gatherings at chalets – and have grown up to carry on the proud tradition of serving up grilled chicken wings, hot dogs and prawns on disposable plates.
But if you aren't quite confident of your skill with the grill – or are looking for more ways to wow your hungry audience – check out the following tips and hacks for a better barbecue.
PLAN YOUR BARBEQUE TRIP AND BOOK EARLY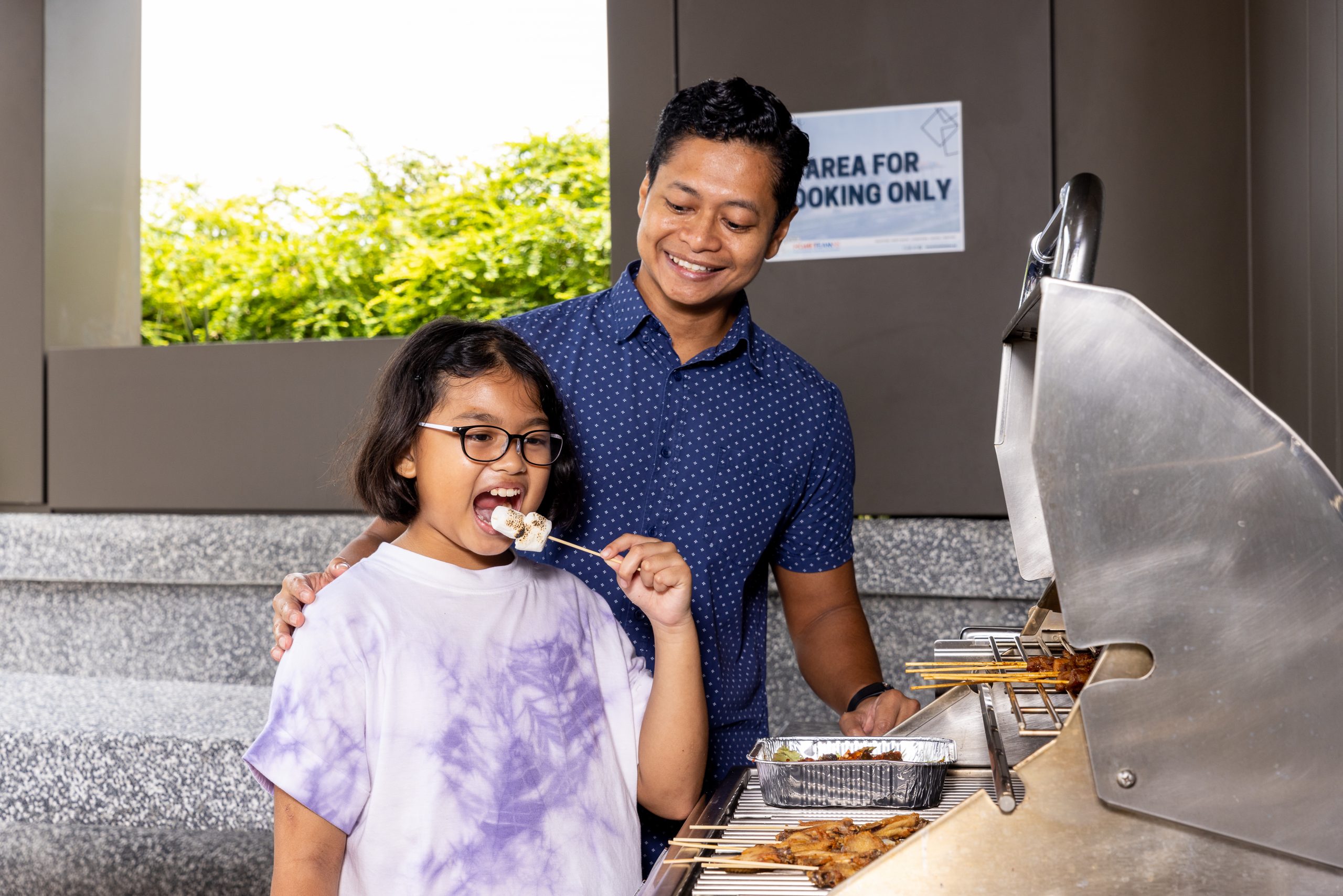 If you want a getaway but don't want to deal with passport renewal queues or increased airfares, why not book a villa at HomeTeamNS Bukit Batok? You'll enjoy the use of a barbecue pit during your stay, with the added benefit of getting to shower and crash into a comfy bed right after your exhausting stint as chef for the evening.
For a day-only hangout, you can simply book the barbecue pits at HomeTeamNS Bukit Batok instead, or retreat to the ManCaves at HomeTeamNS Khatib where you can host family and friends in air-conditioned comfort while you whip up a feast at the outdoor barbecue patio equipped with an electric grill.
Or cool off at HomeTeamNS-JOM Balestier's barbecue pit, which comes with five complimentary swimming pool passes when you make your booking – perfect for getting the kids out of your hair while you tend to your ribs.
Gather round your family and friends, plan out which of the HomeTeamNS Clubhouses you'd like to visit, and book your BBQ pits through our new and improved HomeTeamNS Mobile App!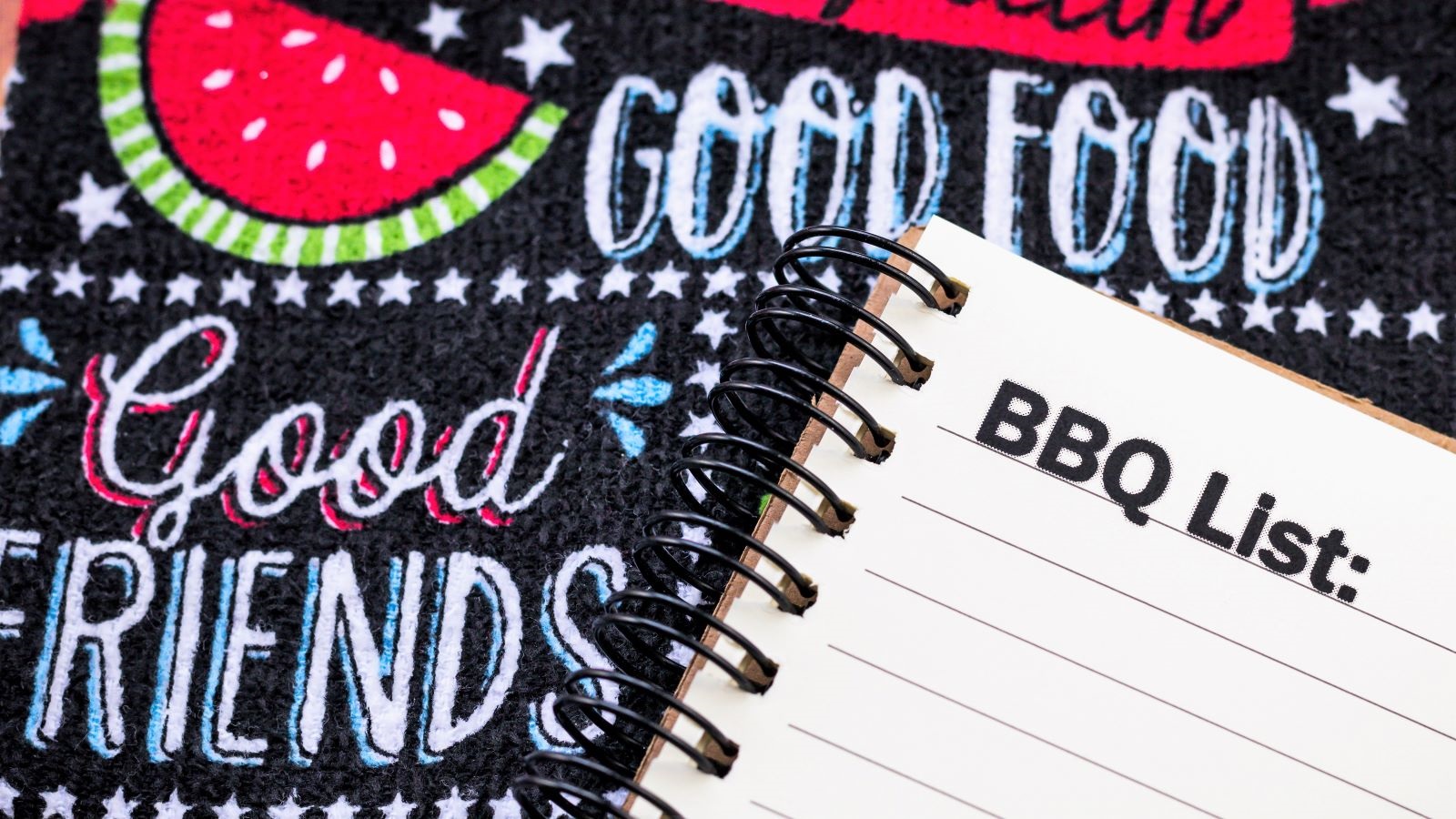 Make a checklist of all the other things you need to bring so that you don't forget the ice, cups, garbage bags or dipping sauces. Pro tip: bring along a meat thermometer so that you can easily check if food is cooked through. You don't want your guests discovering that the chicken wings are still raw!
In addition, if you're extra organised – or have a lot of food to cook and only one pit – you can consider writing out a schedule of when things should go on the grill, in order of how long they take to cook.
For example, when the fire is ready for cooking, immediately place your sweet potatoes or corn wrapped in tin foil among the ashen white coals so that they'll be cooked through by the time the meat is done. Next, put on thicker items like ribs or chicken thighs, with delicate seafood – such as prawns or sotong – needing only a few minutes on the grill.
This reduces the stress of trying to do everything at once – and your hungry guests will appreciate the efficiency.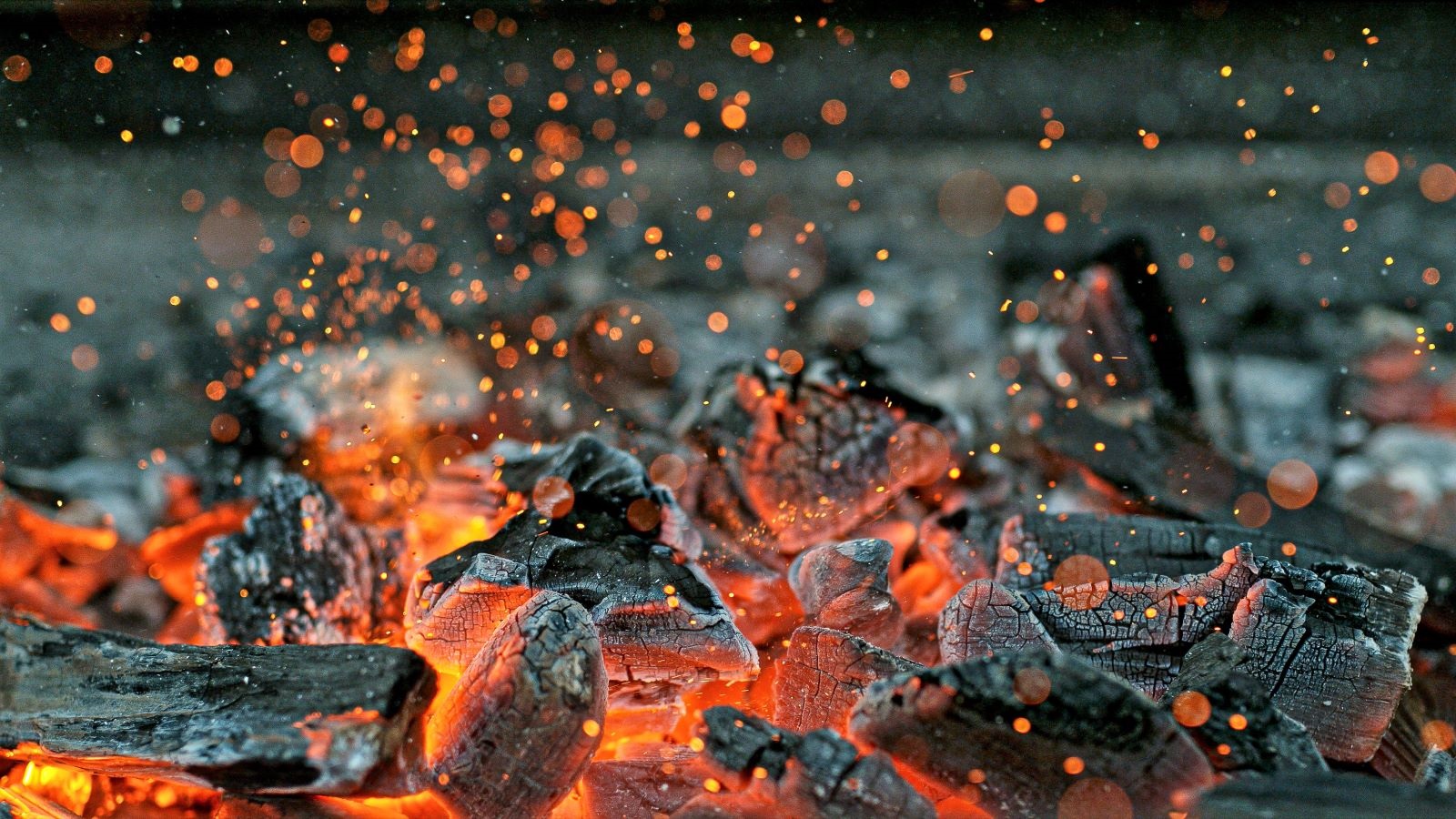 You don't have to throw in the entire box of fire-starters. For a budget hack to starting your grill, stack the charcoal with small, loosely crushed balls of newspaper in between, or place a small charcoal briquette into each hollow of a cut up cardboard egg carton.
Remember, you don't need a roaring fire to cook with – the best barbecued food is cooked over the indirect heat of ashen charcoal, which is white in colour. The charcoal should pass through the first two stages of black or grey with flames, and white with red-hot interiors before reaching the optimal cooking temperature of around 175 to 190 degrees Celsius.
To cook with a variety of temperatures, divide your grill into a hot zone and cooler zone, with the hot zone having more charcoal underneath. Use it for searing foods like meat patties or lamb chops before shifting them to the cooler zone, where they can continue cooking at a lower temperature.
If you prefer a more convenient way to barbeque without starting a fire from scratch, there's nothing stopping you from going electric! At HomeTeamNS Khatib, go through a hassle-free barbeque party as you try your hand with electric grills. Just set it at your desired temperature and get cooking!
While grilled crabsticks and hot dogs are always fun for the kids, sometimes you want something a little more sophisticated.
Aspiring Masterchefs will want to take heed of these handy tips for upping their barbecue game. First off, think herbs. Toss in some basil or sage into the coals to create a pleasant scent that enhances the flavour of the meat. Add extra pizzazz by threading your kebabs on woody rosemary stalks (soak them first so they don't catch fire). Before you start cooking, try wiping down the grill with half of an onion, which adds a hint of flavour while also cleaning off any old grime.
American-style smoked meats are having a moment in Singapore, but not everyone has access to a smoker – or the hours needed to ensure food is smoked to perfection. For a quick hack, buy a small bag of hickory or mesquite wood chips (available in most supermarkets under the barbecue section), soak them in water for a few hours and place in a disposable aluminium pan.
Cover with punctured tinfoil to allow the smoke to exit, before placing on top of a layer of charcoal. Lay whatever meat you want to smoke above it on the grill, and cover with a metal lid (in a pinch, you can make a DIY tent of tin foil).
While the smoky flavour won't be as intense as if you used a proper smoker, you'll still have wings or ribs that have an extra-special kick to them. Don't forget to rest your meats on a plate covered with tinfoil for five minutes, to allow the juices to redistribute.
You can barbecue more than just meat and seafood. After all, more Singaporeans are choosing plant-based foods for both health and sustainability-related reasons.
Try grilling eggplant slices – which goes great with a yogurt dressing – as well as pineapple, watermelon, bananas, feta, paneer or halloumi cheese. Pro tip: barbecue the cheese as a block so it doesn't dry out, then slice after it's done.
It's mango season now, so why not grill up mango halves? Squeeze a lime, sprinkle salt and some chili powder over for an easy Mexican-inspired dessert.
Finally, every good barbecue pit master need helpers. Get the kids involved by asking them to fan the coals or arrange the disposable plates and cutlery. Older children can help by pouring drinks, dishing up desserts and even helping to turn items on the grill (under Dad's supervision, of course).
Best of all, it's a great way to spend time together and pass down your dad wisdom to the next generation of barbecue experts.