At the relaunch of its Everyday HERoes campaign, HomeTeamNS staged a fashion show to celebrate the contributions of wives and mothers of Home Team National Servicemen on Mother's Day.
TEXT: NUR ADLINA BINTE ADAM
PHOTOS: HOMETEAMNS
HomeTeamNS relaunched its Everyday HERoes campaign – which was first launched in 2019 – with a new collaboration with fashion brand SHEIN. Through a runway show modelled by Home Team Operationally Ready National Servicemen and their mothers and wives, HomeTeamNS highlighted the unwavering contributions and support of the latter to their sons and husbands.
The occasion was graced by Ms Sun Xueling, Minister of State, Ministry of Home Affairs and Ministry of Social and Family Development. In her heartfelt speech, Ms Sun said: "Men and women work in partnership with each other. So, as we celebrate the heroes in our lives, and in this case, celebrate the heroic, brave and good deeds of our men from the Home Team, let us not forget their wives, their mothers, all the women around them who have made their work possible."
STRUTTING WITH CONFIDENCE
WO2 (NS) Lim June Liang and Florida Liew
COL (NS) Jorge Lau and Angie Yee
CPL (NS) Sharne Jerhn DTA Sulaiman and his Mum
MAJ (NS) Mohd Rozaiman Bin Rosidi, Siti Nurbaya Ahwan and family
MAJ (NS) Mohd Shabirin Bin Ariffin, Noorita and family
The Everyday HERoes Fashion Show accentuated the themes of empowerment and inclusivity, recognising the important contributions of mothers and wives in their sons and husband's National Service (NS) journey.
The ladies were invited to select and model clothes from the SHEIN collection with their husbands, sons and families. The handpicked pieces was featured on SHEIN's digital platforms as part of a new partnership between HomeTeamNS and SHEIN.
SHEIN Singapore General Manager, Leonard Lin said: "This Mother's Day, we are happy to collaborate with HomeTeamNS to honour and celebrate the important women in the lives of the Home Team National Servicemen. The collaboration is a meaningful opportunity for SHEIN to support and empower women and their families. We are glad that the participants were able to handpick items from SHEIN's collection that showcased their personalities and unique styles on the runway. As a global lifestyle and fashion e-retailer, there is something for everyone at SHEIN, including fashion for men and kids, as well as home and living essentials."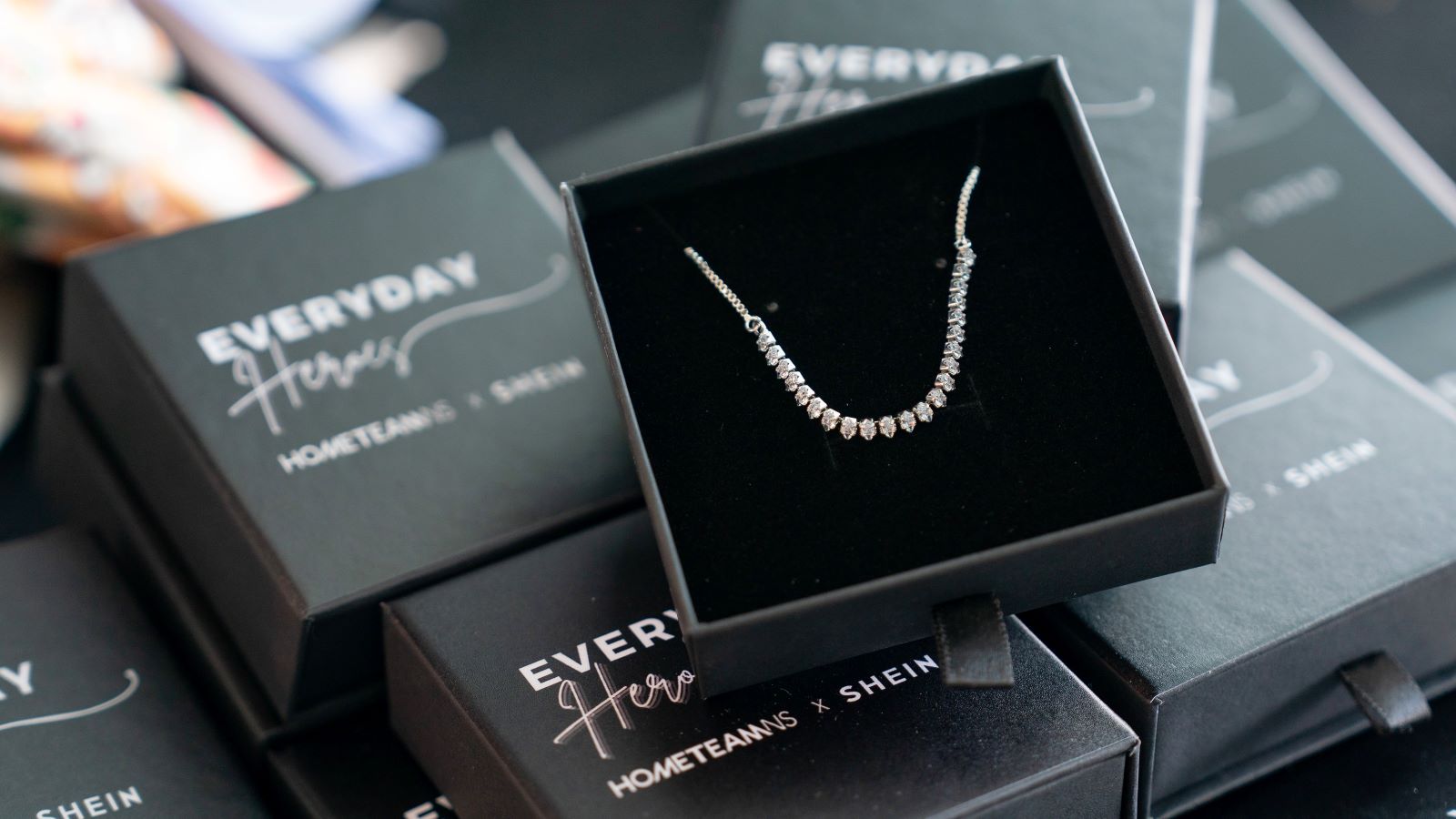 In commemoration of Mother's Day, SHEIN Collection Bracelets were presented to the mothers and wives of National Servicemen who attended the event. This new partnership and the campaign will offer HomeTeamNS members and their families access to more fashion, lifestyle, and recreational offerings.
"As we welcome more partners onboard, we will expand our offerings that cater to the varying needs and interests of our mothers, wives, and their families. We will continue to organise more engaging events and activities that aim to bring the families closer together and also some that uplift our ladies on a personal front," said Ms Agnes Eu, Chief Executive of HomeTeamNS. 
EMPOWERING OUR EVERYDAY HEROES
The HomeTeamNS Everyday HERoes is a HomeTeamNS initiative that recognises the contributions of the mothers and wives of Home Team National Servicemen towards NS as a shared journey between family members. For example, mothers and wives play an integral role in sharing responsibilities and duties when National Servicemen answer the call of duty.
Under the initiative, mothers and wives of HomeTeamNS Ordinary members (with at least two years of valid membership), are eligible to apply for the two-year HomeTeamNS Family Membership at a fee of S$10 each and get 1,000 +HPoints (worth S$10) on your HomeTeamNS Rewards+ Programme. Mothers and wives who sign up or renew their family membership through the Everyday HERoes campaign can participate in giveaways with prizes worth up to S$6,000. Membership sign-ups will run till 30 Nov 2023. For more information on Everyday HERoes and other amazing perks, visit our website.
"Women have often taken on important and multi-faceted roles in the family. As moms, they take care of the household, raising and nurturing their children. As wives, they are partners to their husbands and provide emotional support, companionship, and sharing responsibility to the family, often while juggling work responsibilities simultaneously."
Ms Agnes Eu, Chief Executive of HomeTeamNS
Like our stories? Subscribe to our Frontline Digital newsletters now! Simply download the HomeTeamNS Mobile App and update your communication preference to 'Receive Digital Frontline Magazine', through the app settings.