In July, a groundbreaking ceremony was held for the upcoming HomeTeamNS Khatib clubhouse – an urban retreat designed with smart features.
Come 2020, HomeTeamNS members will be able to enjoy a 2,800sqm indoor adventure hub complete with a rope course and fireman slides – among other facilities – when our dazzling new Khatib clubhouse opens.
This was announced at the clubhouse's groundbreaking ceremony on July 12. Other features unveiled include
a tactical simulator,
a state-of-the-art 1,500sqm gym,
along with four man caves as comfortable hangout areas.
The 21,000sqm five-storey clubhouse (with a one-storey basement) will feature green innovations such as charging stations for electric cars, solar panels and an eco-filtration swimming pool. It will also be equipped with self-service kiosks and "chatbots", allowing HomeTeamNS members to renew their membership, make payments and book facilities with greater ease. HomeTeamNS is also partnering POSB to pilot cashless transaction solutions, which will be integrated into its new clubhouses.
Present at the ceremony was Mr K Shanmugam, Chairman, Board of Governors of HomeTeamNS, and Minister for Home Affairs and Law, who said that the new clubhouse is a small gesture of appreciation for the efforts put in by Home Team NSmen, as seen in recent events such as the Trump-Kim Singapore summit.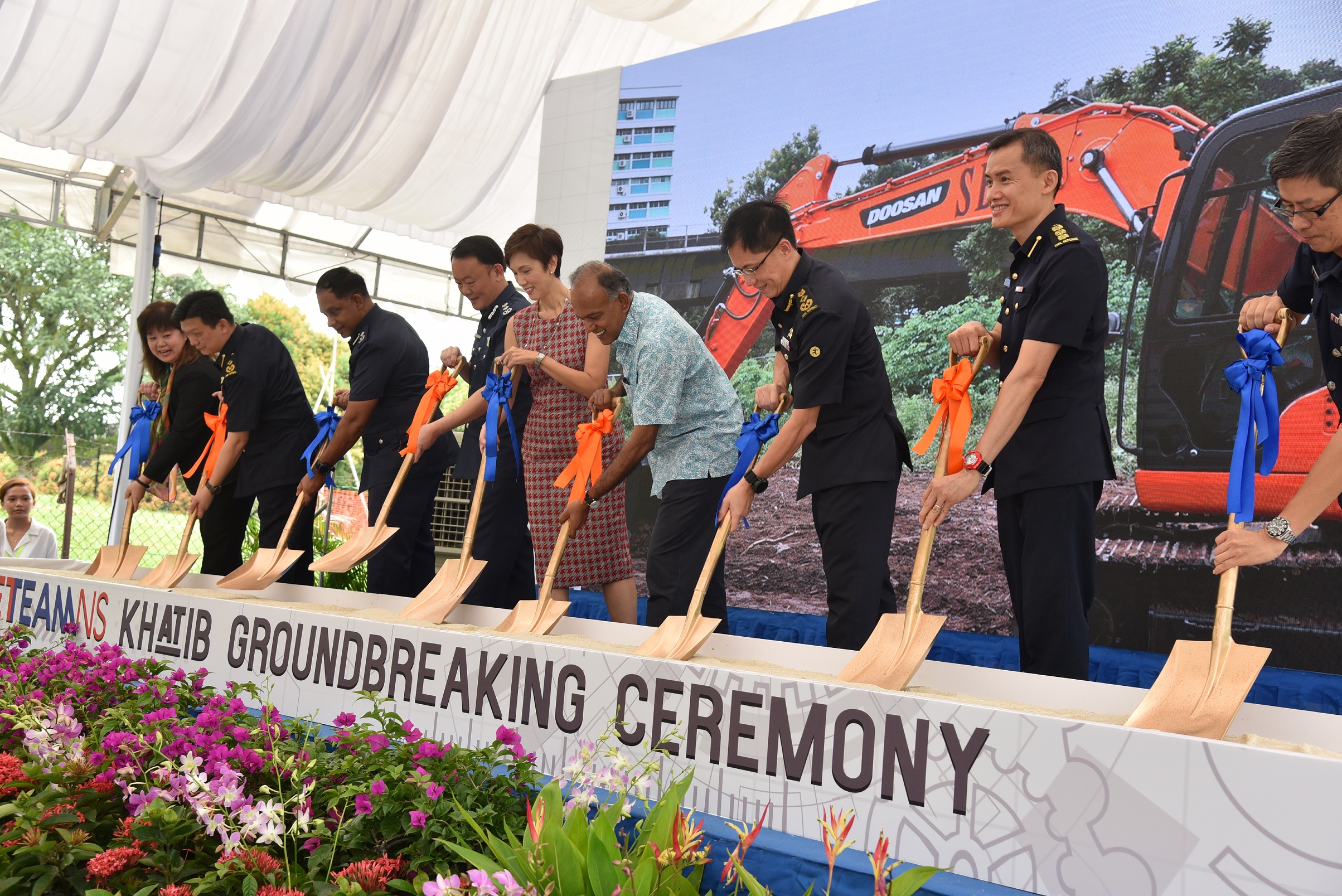 "We've collated feedback from NSmen on what they want for the new clubhouse, and one of the feedback we've gathered is they want to have more facilities for team-building and training. So we have the tactical simulator, which is the first of its kind in Singapore, to help Home Team NSmen hone their tactical marksmanship and analytical skills in an indoor urban setting," he shared.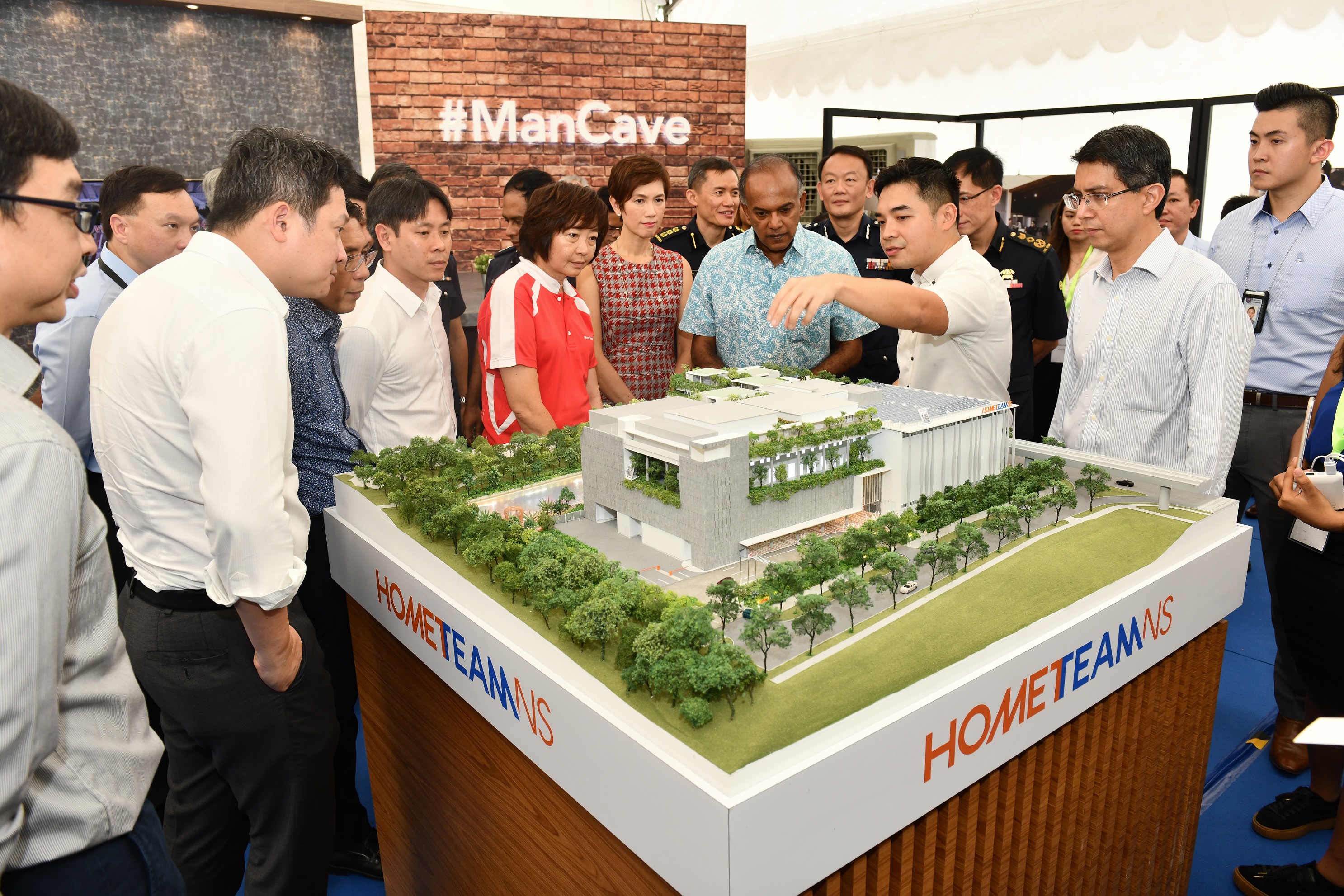 Located along Yishun Ave 2, the clubhouse will replace the current facility in Sembawang, and is designed to serve about 250,000 Home Team NSmen. It is one of three new clubhouses that will be built as part of a long-term development master plan.
Other articles that you might like: