Learning to make the most of the hand that life has dealt him, SGT (1) Muhammad Hairul Anwar Bin Rahmat found purpose in sailing.
TEXT: KEENAN PEREIRA
PHOTOS: SGT (1) MUHAMMAD HAIRUL ANWAR BIN RAHMAT
SGT (1) Muhammad Hairul Anwar Bin Rahmat enrolled for National Service in February 2020. While he had studied marine engineering as a polytechnic student and served an internship as a crew member on a vessel from late-2018 to mid-2019, the thought of returning to sea when he started NS had been furthest from his mind.
This was due to a tragic loss while he was serving his internship.  
"While I was at sea then (in 2018 and 2019), a close relative passed away. I wasn't able to make it back for the funeral. And this really affected me. After my stint ended, I decided that I would no longer pursue a life at sea."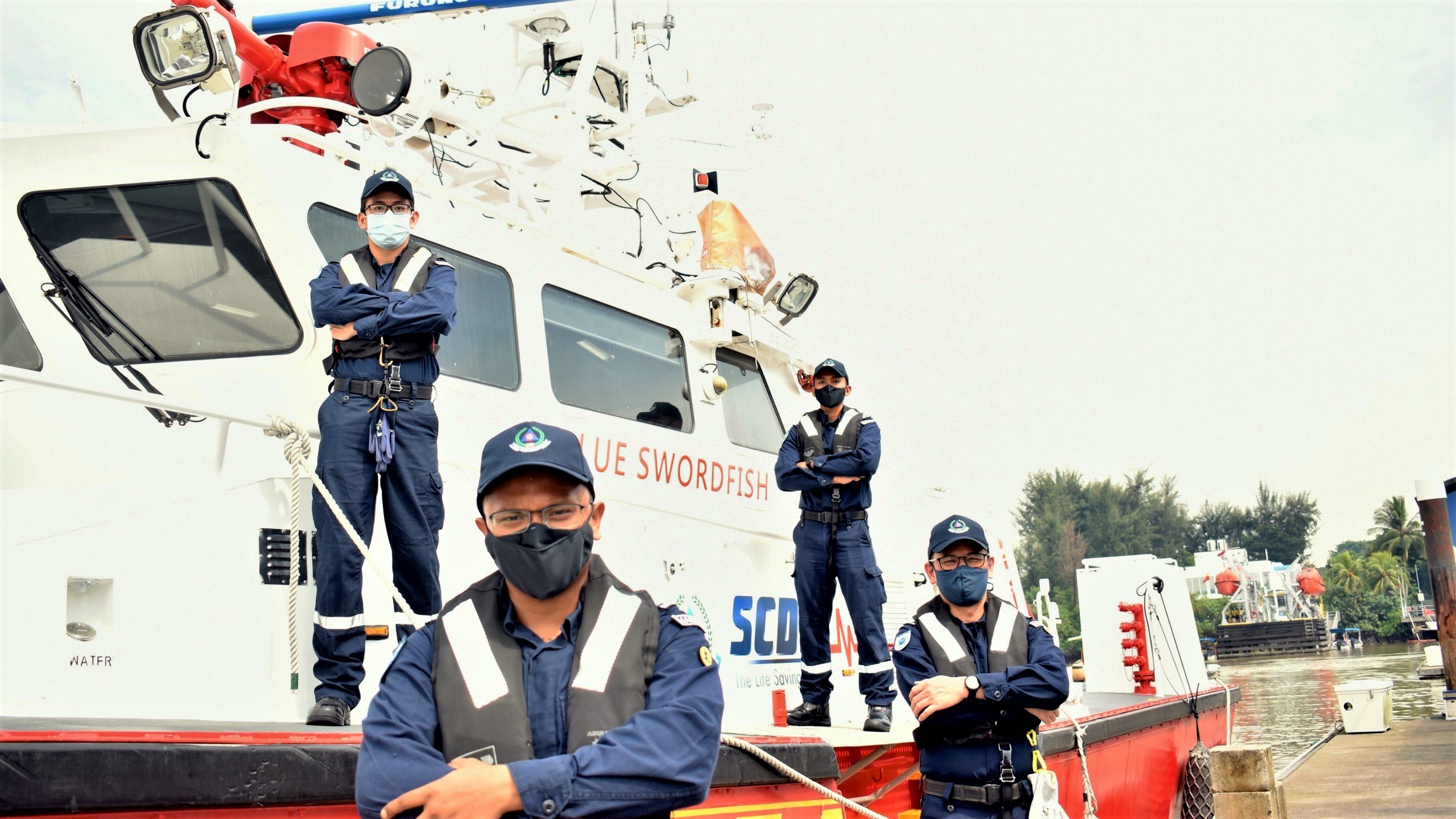 Life however, had a different plan for SGT (1) Hairul. Shortly after enlisting into the Singapore Civil Defence Force (SCDF), he was posted to the Marine Division, West Coast Marine Fire Station (Station 81). As SGT(1) Hairul's role involved marine firefighting and rescue, he had little choice but to head out at sea again.
This time, he found even greater meaning from sailing. Earlier this year, SGT (1) Hairul's team received a call for medical assistance from an anchored vessel in the southwest of Singapore. "The adrenaline kept us going as we set out to rescue the crew member, who had fallen off a ladder and was immobilised," he said.
As the team suspected that the crew member had a spinal injury, they were extra careful while transferring him from the anchored vessel to the SCDF's Rapid Response Fire Vessel (RFV). "Everything that I had trained for was put to use. I'm glad that we successfully conveyed him to shore and, subsequently, to Tan Tock Seng Hospital."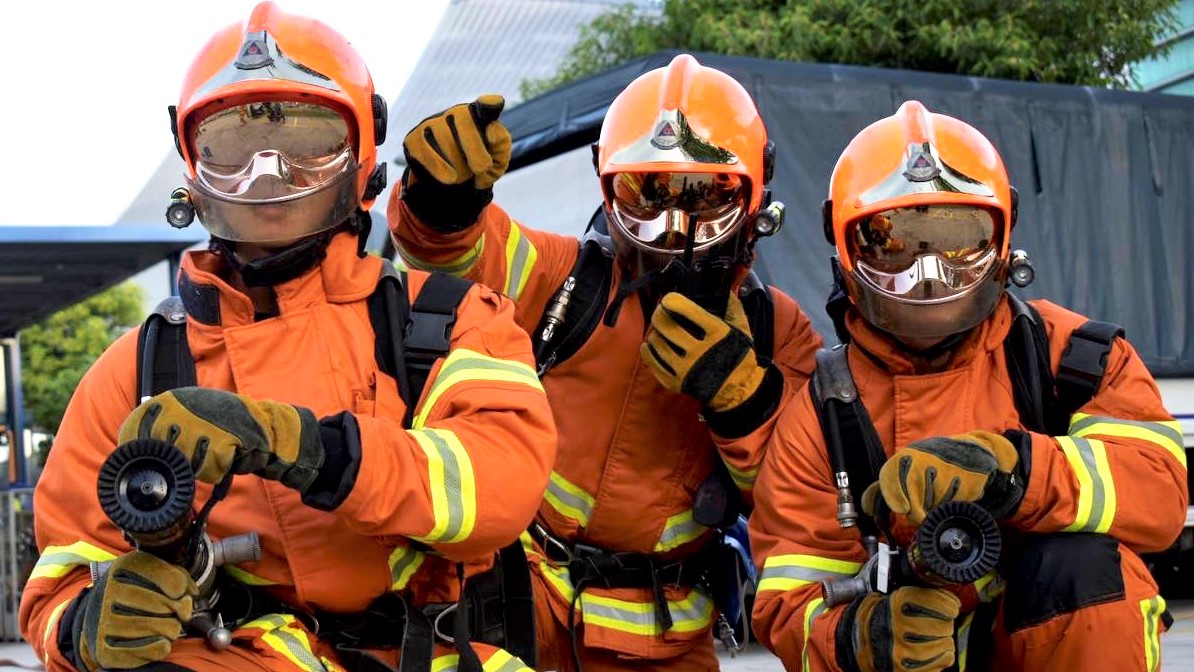 The experience validated all the months of training he had undergone. "The physical parts were manageable but the real challenge was the scenario training," he recalled. During these sessions, trainees don full fireproof suits, with boots that weigh up to three kilograms, and work through various scenarios. Each session can last a few hours and give SCDF trainees a taste of the situations they are trained to work in.
Unlike previous batches, SGT (1) Hairul and his teammates did not just have to grapple with the rigours of training; they also had to deal with training during the early days of a pandemic. (He began his service in February 2020, just as the world was seeing a growing number of COVID-19 cases.) "This was even before the virus had a name! But we knew something major was happening," he recalled.
Needless to say, during his Basic Rescue Training (BRT), Singapore went into a circuit breaker to curb the rapid growth in infections. While the rest of the country shut down, training inside the Civil Defence Academy continued with proper safety protocols and procedures. Many lessons were conducted virtually and the health of recruits was closely monitored. "It was a surreal experience, but we knew training had to go on. We are frontliners and the country needs us," said SGT (1) Hairul. This motivated him to push harder in his training, even the parts of the training in which he found challenging.
When asked about the greatest lesson he's learnt over the past two years, he was quick to answer, "Things always happen for a reason. You may not always know why, but just make the most out of these experiences." SGT (1) Hairul is determined to make the most of his National Service (NS), given that his Operationally Ready Date (ORD) is fast approaching.
He confessed that he is dreading the date a little as he has grown very close to his unit. "I spend so much time with these people; sometimes even more than with my own family. We eat together, sleep together and train together. They have been my rock through this experience and I will definitely miss them."
Not one to be down for too long, he is already planning activities to fill up the final months of his National Service. "We're quite an active bunch so maybe we'll attempt the Coast-to-Coast Trail. Hopefully, we'll be able to play football soon as well."
The Coast-to-Coast Trail is a 36 km trail that runs across Singapore, linking Jurong Lake Gardens in the west, to Coney Island Park in the north-east.
When the time comes to say goodbye, SGT (1) Hairul is confident that he will have no regrets. He will also have his sights set on his next milestone: A marine engineering degree from Nanyang Technological University (NTU). "I want to show others that they don't have to doubt themselves. Here I am at 26, pursuing my degree. I'm a living proof that you can do anything you set your mind to."
In the coming year, SGT (1) Hairul hopes to complete a marathon, preferably with his mates from his unit. He is training hard for it, clocking regular runs through the park connectors around his Choa Chu Kang home. "I also want to shore up my marine engineering knowledge before I start school and maybe even gain some onshore experience."