Unsure of following through on your fitness goals or other new year's resolutions? From getting in shape to taking on a new hobby, HomeTeamNS can help make some of your 2022 goals a reality.
TEXT: MORGAN AWYONG
PHOTO: SHUTTERSTOCK
New Year's resolutions can help us set goals and foster aspirations as the calendar resets. But these well-intentioned resolutions sometimes fall by the wayside as life and the daily grind take over. With a little bit of help however, you can hit these goals and step up a gear in 2022.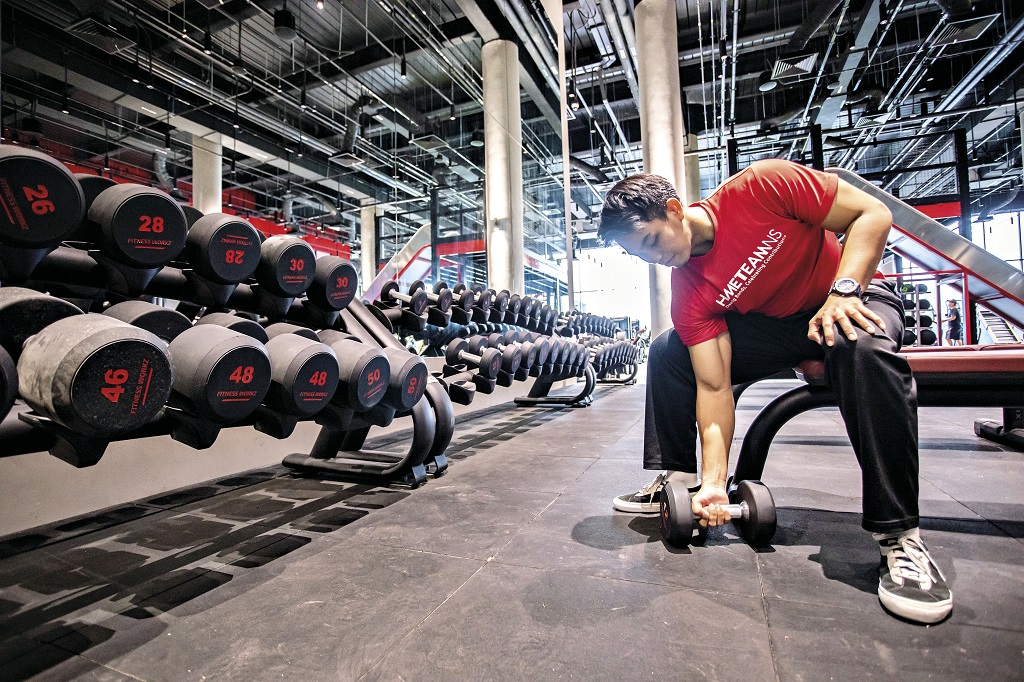 Fitness goals are a common element of the New Year reset but are also one of the toughest to fulfil. Signing up for a fitness programme can help you stay motivated as you'll be in an environment with like-minded individuals.
With well-equipped gyms at Balestier, Bukit Batok and Khatib, a Fitness Workz membership can help you maintain your fitness mojo, thanks in part to their personal trainers who can guide you on your journey.
Fitness Workz Khatib's three-session personal training trial offers a taste of a customised workout programme. Members who want to up their buffness game can sign up for packages of five, 10 or 20 personal training sessions. Buddy packages offer an extra discount – and you'll also have the added benefit of a gym buddy to keep you honest.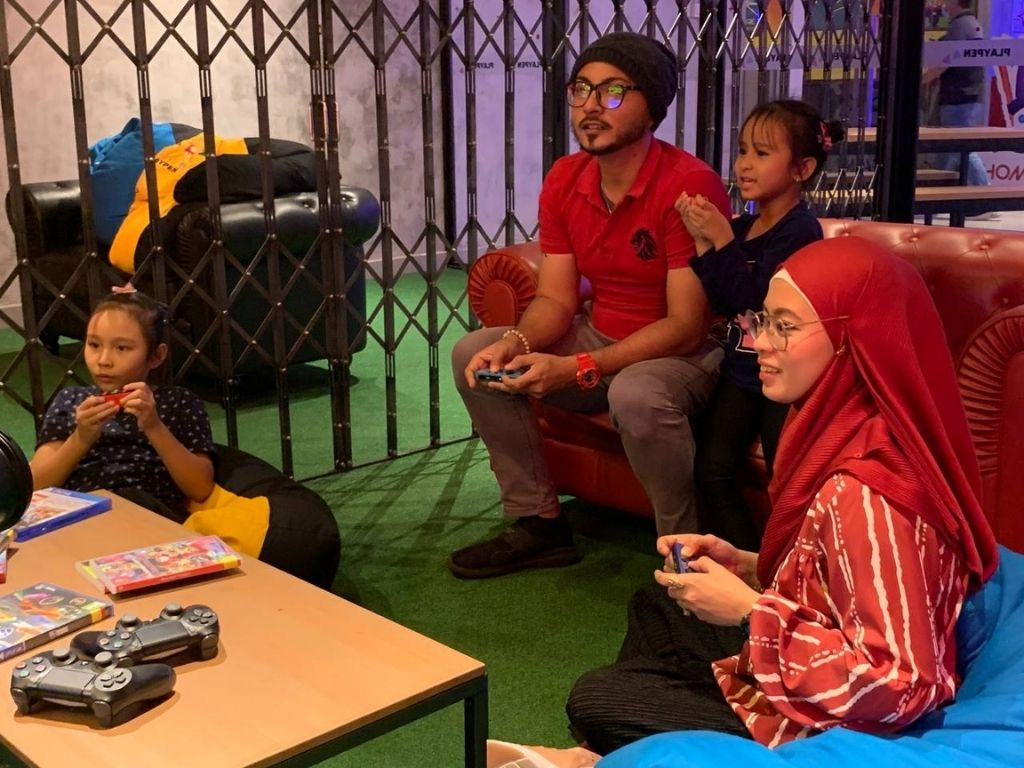 With boundaries between work and leisure constantly blurring, it's become more important to carve out quality time with loved ones. Crawling through a simulated cave maze in the dark may sound like a Halloween activity, but the challenge cubes at HomeTeamNS Bukit Batok offer a unique experience for the family. Everyone in the group will need to work together to navigate and escape the maze – and go home with some unique stories to tell.
Alternatively, the entire family can reach new heights together at HomeTeamNS Tampines' Clip 'n Climb. This climbing theme park offers imaginative climbs aimed at a variety of ages and skill levels, making it a great bonding experience.
If you prefer more relaxed memories, the Villas at HomeTeamNS Bukit Batok is a great option for everyone to entertain themselves, yet still regroup at the end of the day. With two bedrooms and plenty of space to hang out, you can tap on the available game consoles, boardgames and barbecue pit to plan a fun itinerary during your staycation. The PlayPen also provides a wider selection of console and board game options.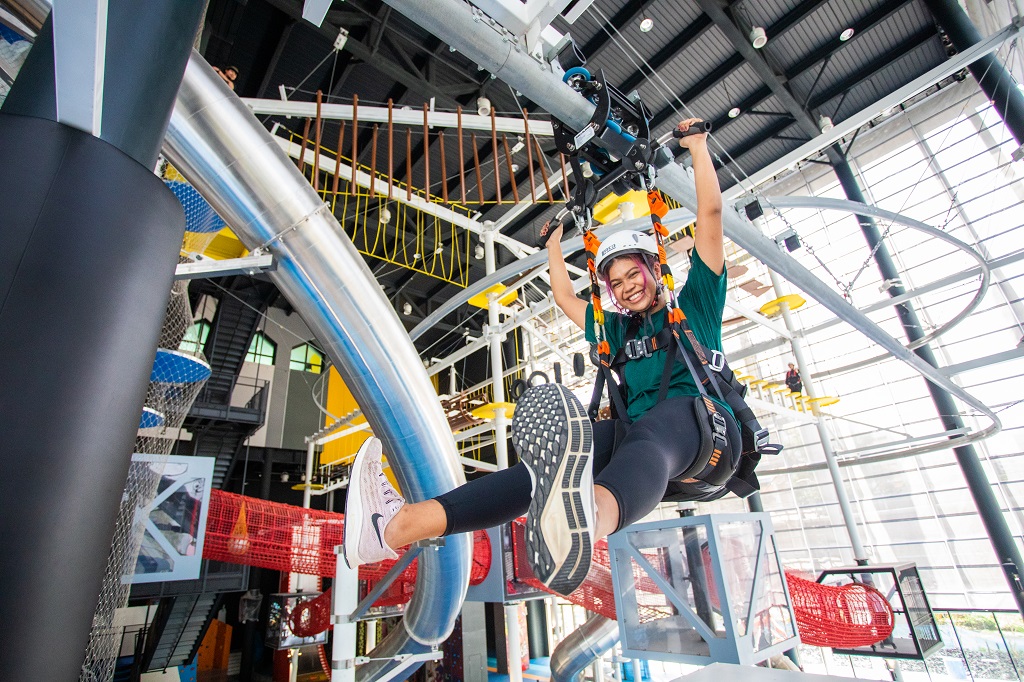 One way to discover your reserves of inner strength is to put yourself out of your comfort zone. Adventure HQ at HomeTeamNS Khatib, is only too happy to help you push your boundaries, in a safe way.
This four-storey, 2,800 sqm indoor adventure centre offers an obstacle course that will up your fitness level  – up to four storeys to be exact. Start with small sections if you're warming up, and when you're ready, go for the full round with stations such as Sky Venture, Climbing Haven, Sensory Adventure Trail, and Firemen slides. Think Squid Game without the penalties!
If you'd like a first-person-shooter experience in the flesh, TactSim offers fun airsoft action in immersive environments that are regularly updated. Duke it out with your friends and family and test you leadership and communication skills and ability under pressure.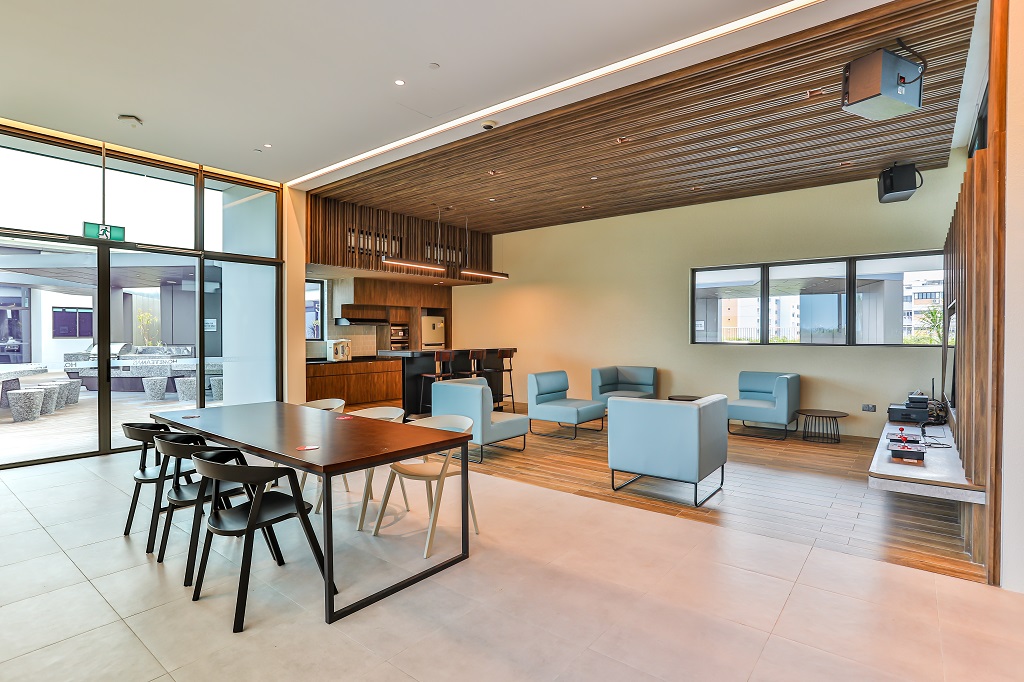 The pandemic has demonstrated the importance of "me" time to help maintain one's mental health. Every HomeTeamNS clubhouse has a lounge for members to spend some time alone or with loved ones. HomeTeamNS Khatib's ManCaves are another great option, thanks in part to features like smart TVs, karaoke system, game consoles, built-in kitchenette and an outdoor BBQ patio with an electric grill.
HomeTeamNS-JOM Balestier offers other exercise programmes like Pilates that target one's balance, core strength and mobility. It's a mindful exercise routine that one can easily maintain with sessions at the clubhouse.
Learning a new skill or hobby is one way to discover more about yourself in the new year. HomeTeamNS clubhouses offer courses year-round, with sessions such as Karate, Judo and Tennis lessons at HomeTeamNS-JOM Balestier. Visitors to the clubhouse can also enter their "New Year, New You" lucky draw – just register at the HomeTeamNS-JOM Clubhouse Lobby from 1-31 January.
You'll also find Aikido, Yoga and Wing Chun courses at Bukit Batok, as well as some Hoop Fitness and swimming classes at Khatib. The clubhouses are all equipped with bowling facilities, for members looking to become a kingpin of a different kind. Keep an open mind, don't set artificial limits on yourself and you could find a new hobby that offers plenty of enjoyment as it benefits your health.
Make your resolutions known in 2022 and you may just be able to find fellow members you can pursue your goals with. At the HomeTeamNS Bukit Batok clubhouse for instance, members can share written resolutions either on their Christmas tree at the lobby or online on their Facebook page till 3 January.
HomeTeamNS clubhouses are great destinations to assist you on your journey, and you can always keep yourself updated on news and events by visiting our website or official Facebook page.