Members can look forward to an infinity pool, luxurious villas and a high-tech obstacle course at the HomeTeamNS Bedok Reservoir Clubhouse.
TEXT: AUDRINA GAN
IMAGES: HOMETEAMNS
Soon, HomeTeamNS members will be able to enjoy a new waterfront clubhouse when HomeTeamNS Bedok Reservoir opens.
Furnished with facilities including a six-lane 50-metre infinity pool, the five-storey clubhouse offers a full view of the Bedok Reservoir Park — a popular spot for jogging and nature enthusiasts. It also aims to provide a unique clubhouse experience, said members of the HomeTeamNS Bedok Reservoir Executive Committee.
"There will be several first-of-its-kind experiences at the clubhouse," said Mr Bryan Chao, 42, Vice Chairman of the HomeTeamNS Bedok Reservoir Executive Committee. "There will be an indoor water adventure centre, Aqua Adventure, featuring the longest indoor water slide in Singapore that spans four storeys tall, and there's also an indoor wet obstacle rope course."
According to Mr Chao, the new clubhouse will feature a laze pool, in which users can float around and relax. "For those who want to enjoy a bit more of the adrenaline rush, they can go for the water slide and obstacle course, while the laze pool allows those who want to relax to have a good time too," he added.
RELAXATION MEETS ADRENALINE
Executive Committee member, Mr Tan Junwei, 34, also shared that there will be 10 concept Waterfront Villas, known as East Villa. Offering scenic reservoir and lush greenery views, the villas are set on a slope, nestled within forested vegetation and a canopy of trees. "The two storey villas come with a living room and three bedrooms," said Mr Tan.
He added that: "Apart from the luxurious waterfront view and verdant greenery, the East Villa is certainly a big draw as they also come with sheltered BBQ patios, which are perfect for family gatherings, staycations and weekend getaways."
These villas will be available for booking on the HomeTeamNS Mobile App when launched. According to Mr Tan, members can also self-check-in at the villas through the app.
For those who enjoy tackling challenges, the Action Motion, a digital active experience arena at the new clubhouse, also offers a unique gamification experience. "With Action Motion, we hope to bring digital play to a whole new level by introducing augmented-reality Bouldering Walls and Trampoline, and the Net Maze, that are all fitted with a gamifier system. All activity scores will be captured in real-time on the Leaderboard, which will enhance the competitive experience for our players," said HomeTeamNS President, Associate Professor Muhammad Faishal Ibrahim, who is also the Minister of State, Ministry of Home Affairs & Ministry of National Development.
Fitness enthusiasts can enjoy a workout at Fitness Workz Garage. Said to be a crossfit haven, members can try out various programmes such as the Outdoor Group Training and Low Intensity Interval Training (LIIT), that is also suited for GenNext Members.
The reservoir-facing clubhouse is also perfect for members who love organising events and gatherings. If you frequent HomeTeamNS Khatib, you'd be familiar with the ManCaves (a hangout space with amenities like complimentary WiFi, BBQ pits and a built-in kitchenette with a fridge and karaoke system). For large-scale events like weddings, members can hold their reception at the Grand Ballroom which seats up to 400 guests.
A FAMILY AND SUSTAINABILITY-ORIENTED DESTINATION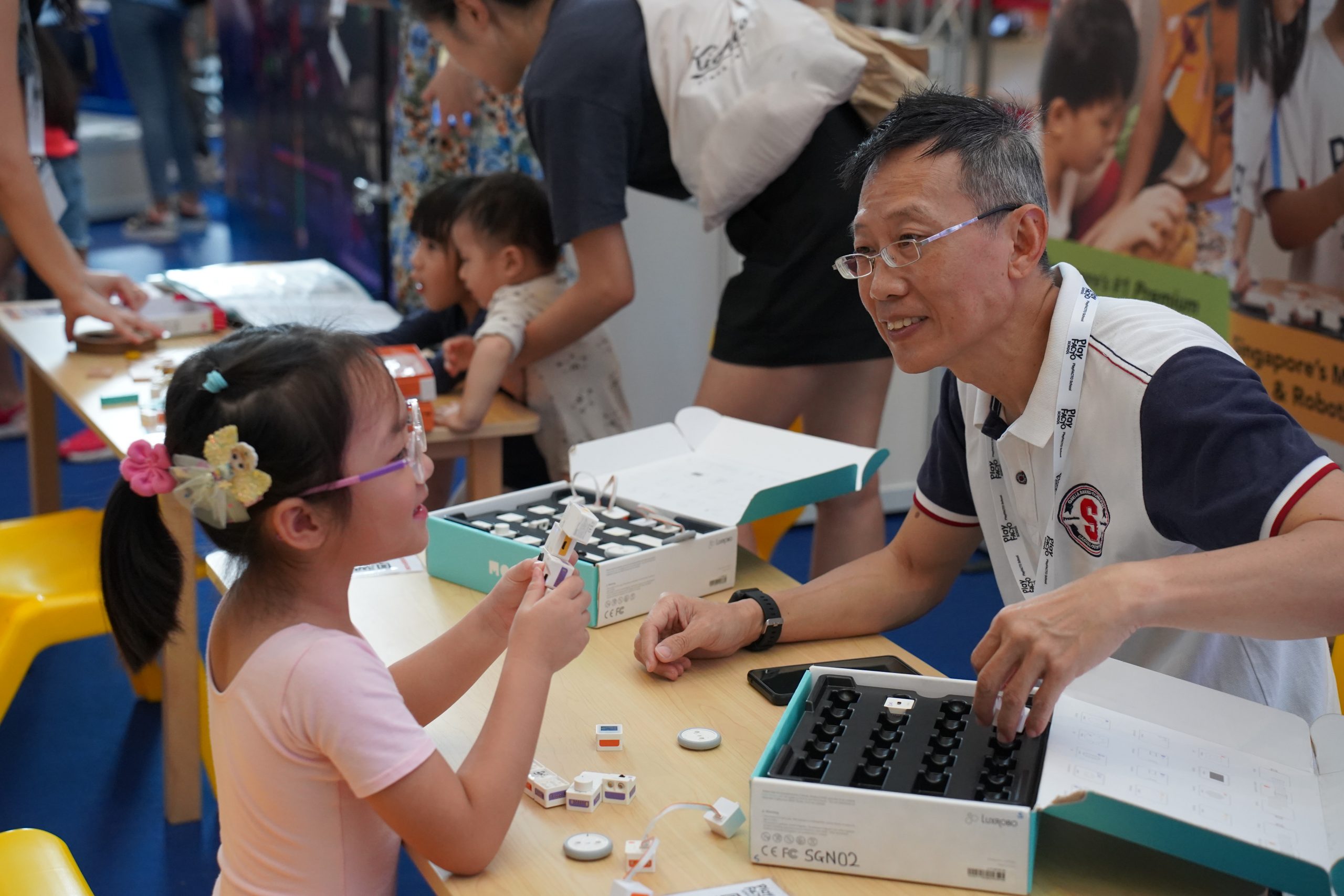 As the clubhouse is built on a slope facing Bedok Reservoir, the architects also made sustainability a key part of their design concept. The new clubhouse will have a rainwater harvesting and drip-irrigation system to reduce water consumption. About 1,000 sqm of solar photovoltaic (PV) panels will also be set up to offset the building's energy consumption by an estimated 2 per cent. Charging stations for electric vehicles are also in the pipeline.
Mr Chao shared that the clubhouse has an open promenade to encourage residents and those who frequent Bedok Reservoir to explore and use the clubhouse's facilities. At the pre-opening roadshow at Our Tampines Hub on 1 October, Assoc Prof Faishal shared the range of facilities will not just cater to our NSmen, but to their families, wives and children. Tenanted facilities including PlayFacto School, Trifecta Martial Arts, Yoga Inc, and The Dance Station will be available at the new clubhouse.
There's also a 24-hour 7-eleven convenience store and a range of Halal and non-Halal F&B options including Sum Dim Sum, Sri Bistari, Fun Toast, Burger King, George's Bar, and Xiao Mu Deng restaurants.
To get the latest membership deals and make facility bookings with ease, download the HomeTeamNS Mobile App now!
For the latest updates on HomeTeamNS promotions and events, visit our website and Facebook page.