With the planet getting hotter and Singapore's temperature recently hitting a 40-year high of 37 degrees Celsius, here's how you can keep cool.
TEXT: LYN CHAN
PHOTOS: SHUTTERSTOCK, HOMETEAMNS
Can't go a day without blasting the air-conditioner at home? 2023 is shaping up to be a warm year, with the mercury rising to a 40-year record of 37 degrees Celsius in Singapore in May. The intense heat looks set to persist, with US government agency National Oceanic and Atmospheric Administration recently announcing the arrival of El Nino. The climate pattern, which describes the unusual warming of surface waters in the eastern Pacific Ocean, is known to lead to spikes in global temperatures.
Compounded by global warming and Singapore's urban heat island effect — a phenomenon whereby densely built-up areas experience higher air temperatures than rural areas due to heat trapped by surfaces such as buildings and roads — the heatwave can trigger sweaty discomfort and health risks. The latter include heat rash, heat cramps and even heat exhaustion.
While air conditioning helps, there are other ways that can prevent such maladies and cool you down.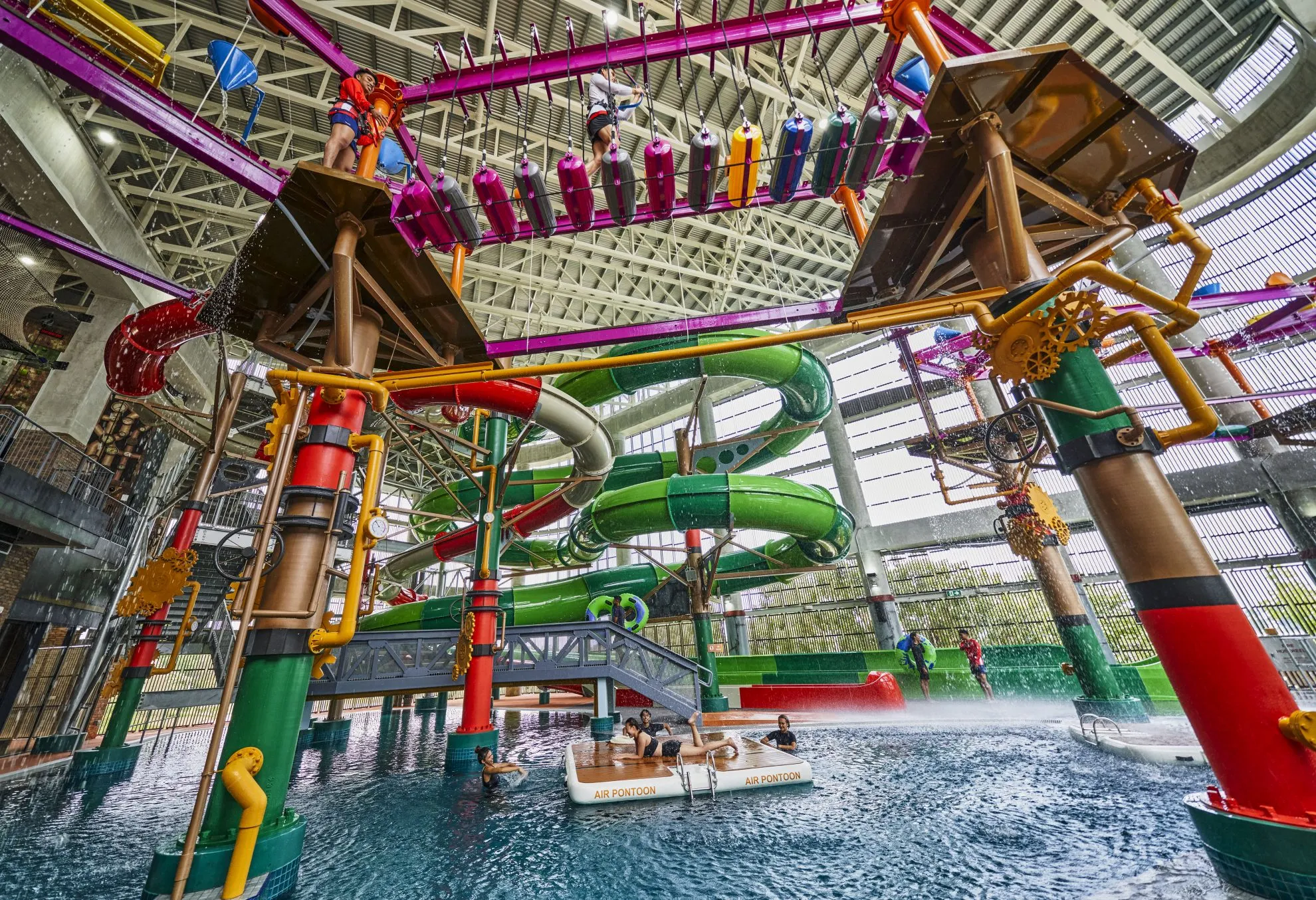 This heatwave is the perfect reason to unleash your inner child and have fun with water activities.
Start at HomeTeamNS Bedok Reservoir's indoor Aqua Adventure, which boasts a looped 114m water slide – also known as the longest indoor slide in Singapore – another one that plunges visitors into pitch darkness, and a Ninja Warrior-esque over-water obstacle course. Also in the east is Wild Wild Wet, one of the island's largest water parks.
At Sentosa, you'll find two splash-worthy water attractions: Adventure Cove, where you can pair thrilling rides like the Riptide Rocket with marine life encounters, as well as aqua park HydroDash, which features exhilarating obstacle courses.
If a relaxing swim is all you need, head to any pool at our clubhouses – HomeTeamNS Khatib's eight-lane swimming pool is built with eco-filtration technology that reduces chlorine usage and improves water quality.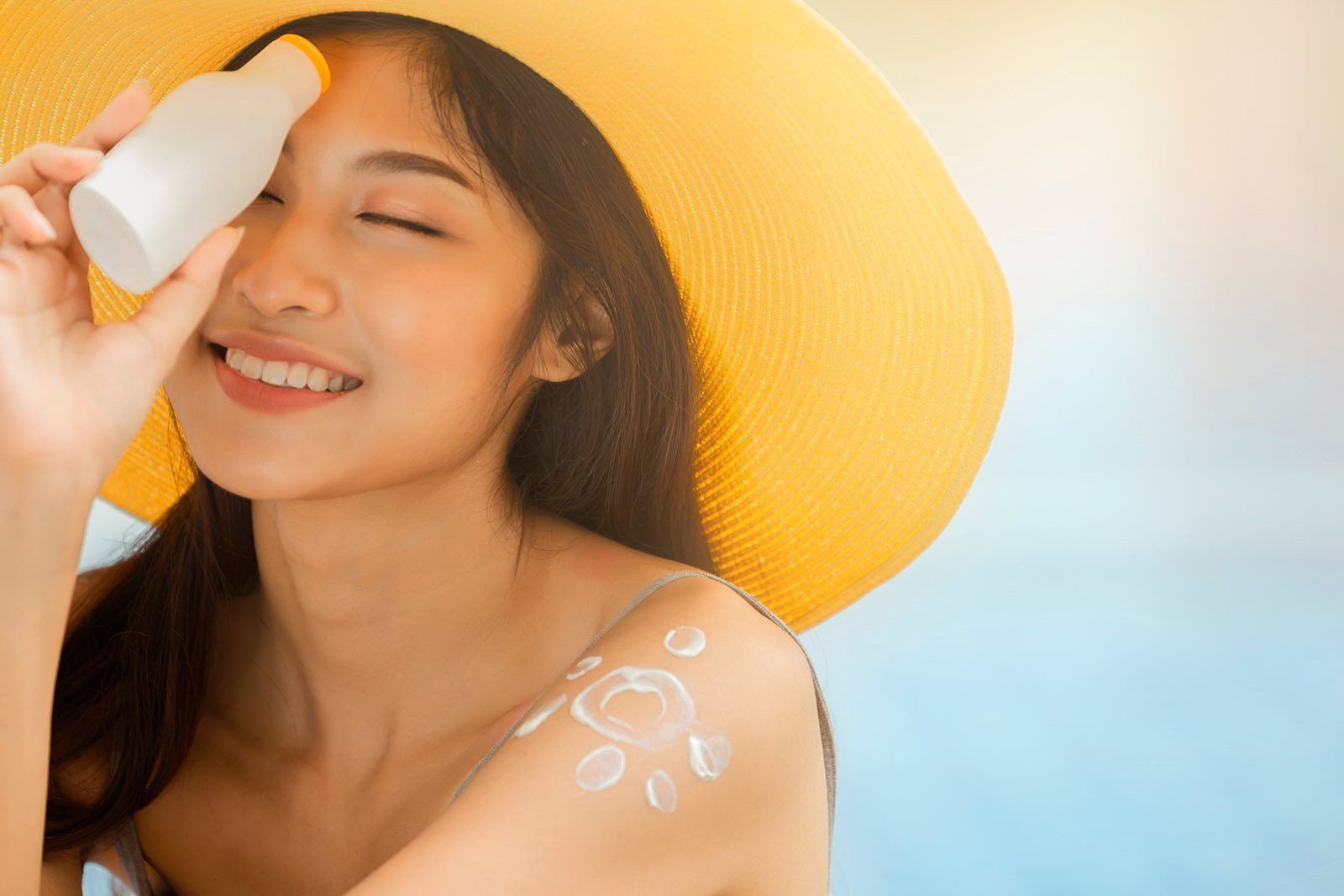 You already know that sunscreen protects the skin against ultraviolet (UV) radiation, which is associated with skin ageing, sunburn and skin cancer. Sunscreen also plays a part in keeping you cool: According to a study published by the American Physiological Society, it prevents nitric oxide levels in the skin from dropping, which in turn promotes blood vessel health that plays an important role in regulating body temperature and responding to heat stress.
Dermatologist Dr Cheong Lai Leng from LL Cheong Skin & Laser Clinic advises: "Shop for sunscreens at the pharmacies. A rating of SPF 30 and above is good enough. The protection afforded by an SPF 100 sunscreen is only marginally higher than one with SPF 30, and may create a false sense of security, making you think re-application and shade-seeking behavior are unnecessary." Additionally, mineral sunscreens containing zinc oxide and titanium dioxide generally cause less skin irritation than chemical sunscreens, and therefore are more tolerable for those with sensitive skin.
3. Wear the right fabrics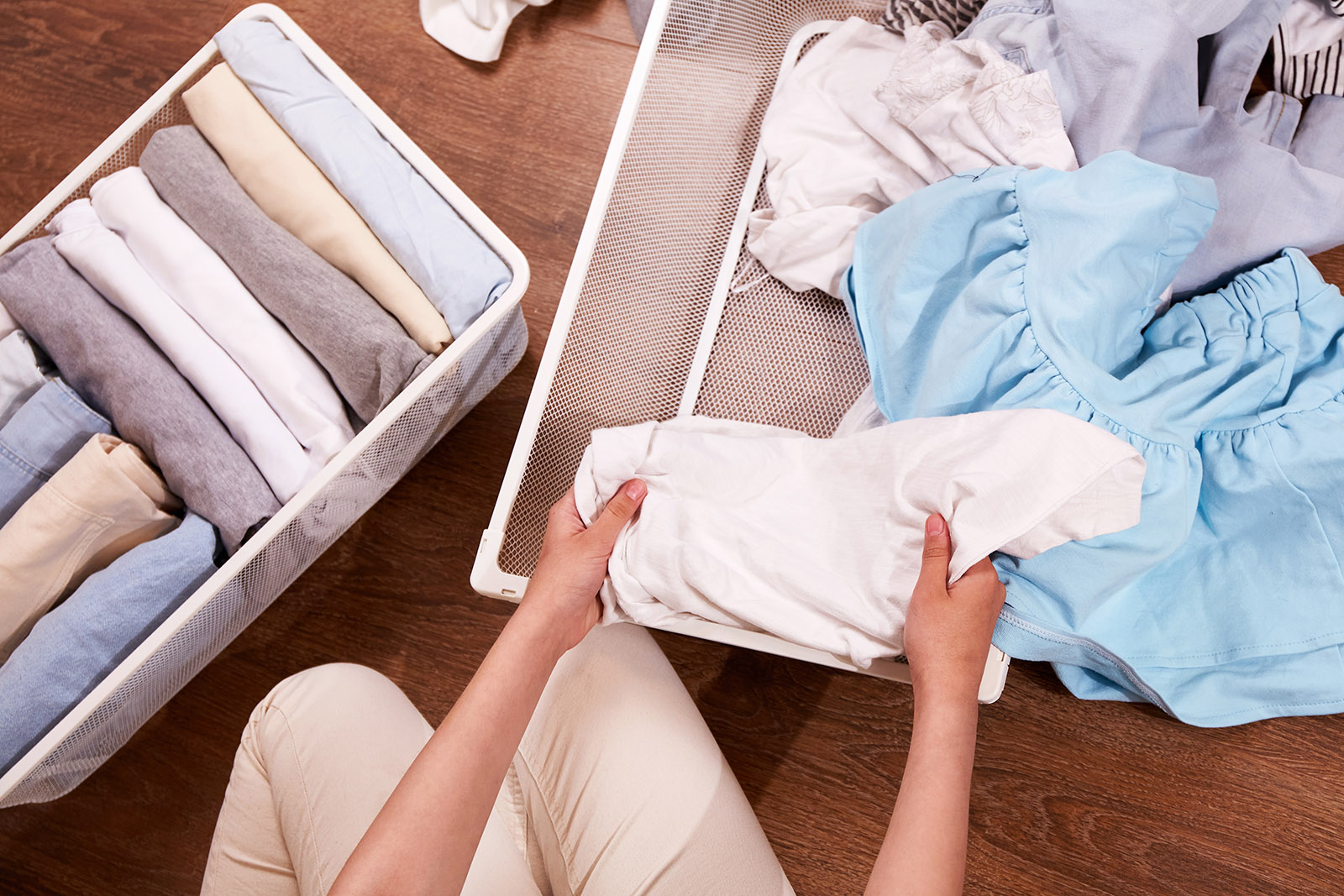 Back in 2021, engineers from China's Zhejiang University and Huazhong University of Science and Technology unveiled a fabric that they claim can cool the body by nearly five degrees Celsius. Apart from reflecting UV rays, the textile uses chemical bonds to absorb body heat and re-emit its energy into space as mid-infrared radiation (MIR). While this futuristic material has yet been made commercially available, there are other high-tech fabrics you can purchase to stay cool. Wicking fabrics made of high-tech polyester from brands such as Nike, Adidas and Uniqlo draw moisture away from the body and spread it out to evaporate more easily, unlike cotton that takes longer to dry. For a sustainable alternative that won't cleave to your skin like cotton, choose a light linen fabric, which is highly absorbent and better facilitates ventilation as air flows through its fibres.
Don't wait till you're thirsty before gulping down water because that means you're already mildly dehydrated. Better yet, drink milk. According to a study by Scotland's St. Andrew's University, beverages with a little sugar, fat or protein do a more outstanding job of keeping you hydrated for longer, as they help to slow the emptying of fluid from the stomach and keep hydration happening over a longer period. Milk contains all of that. You may also want to avoid excessive alcohol consumption, as it is a diuretic, which increases the production of urine. Add that quality to excessive perspiration during a heatwave, and you're at risk of massive dehydration.
5. Eat fruit and vegetables with hydration properties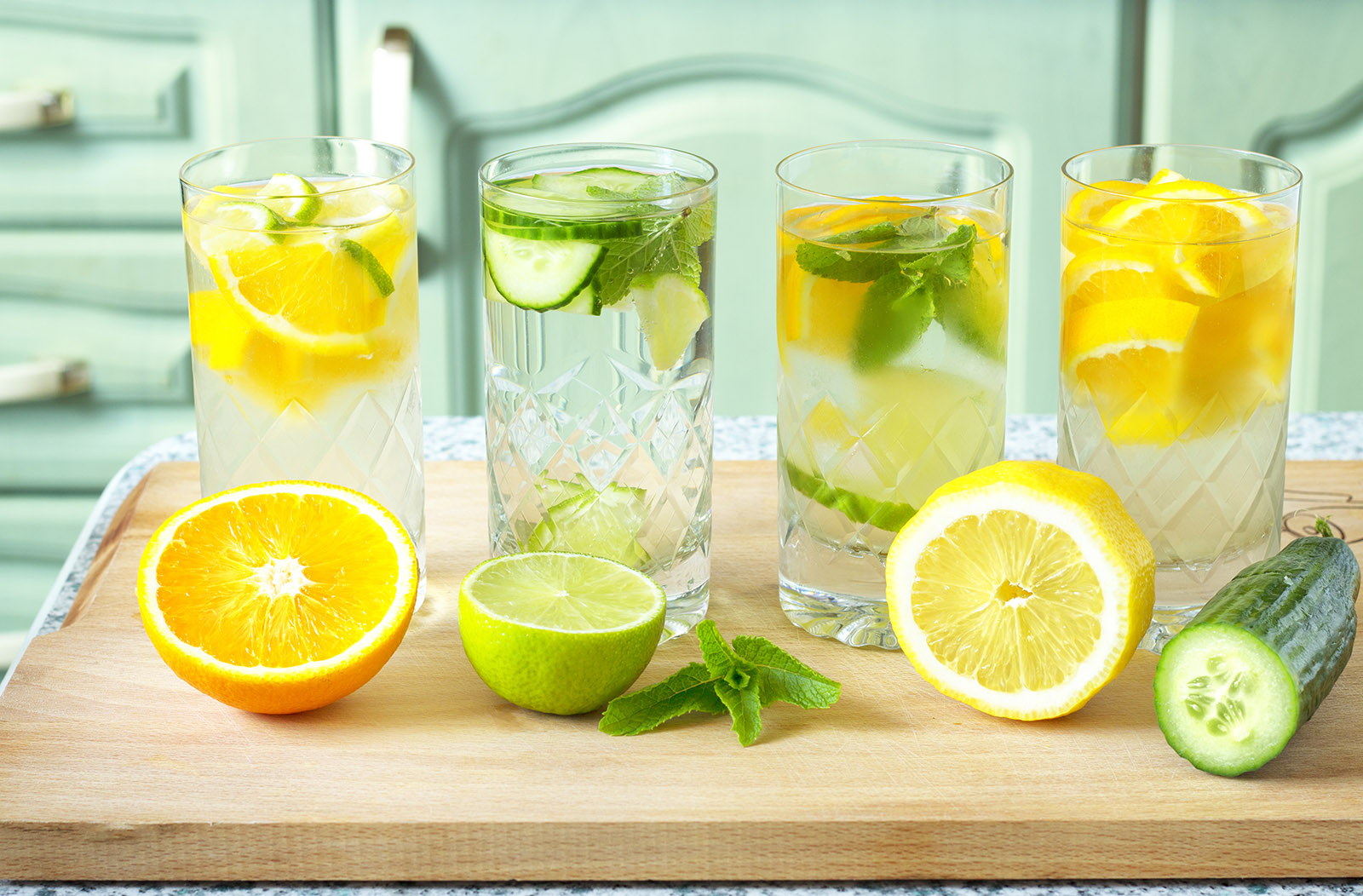 Supplement your daily intake of fluids with water-rich fruit and vegetables. Cucumbers, watermelons, strawberries, tomatoes and cantaloupes, which are known to have a water-content of more than 90 per cent, are several hydrating options. Alternatively, throw in slices of cucumber, orange or lemon into your bottle of water for a tasty perk-me-up, or make a smoothie on the go using a portable blender.
6. Take spicy food and warm drinks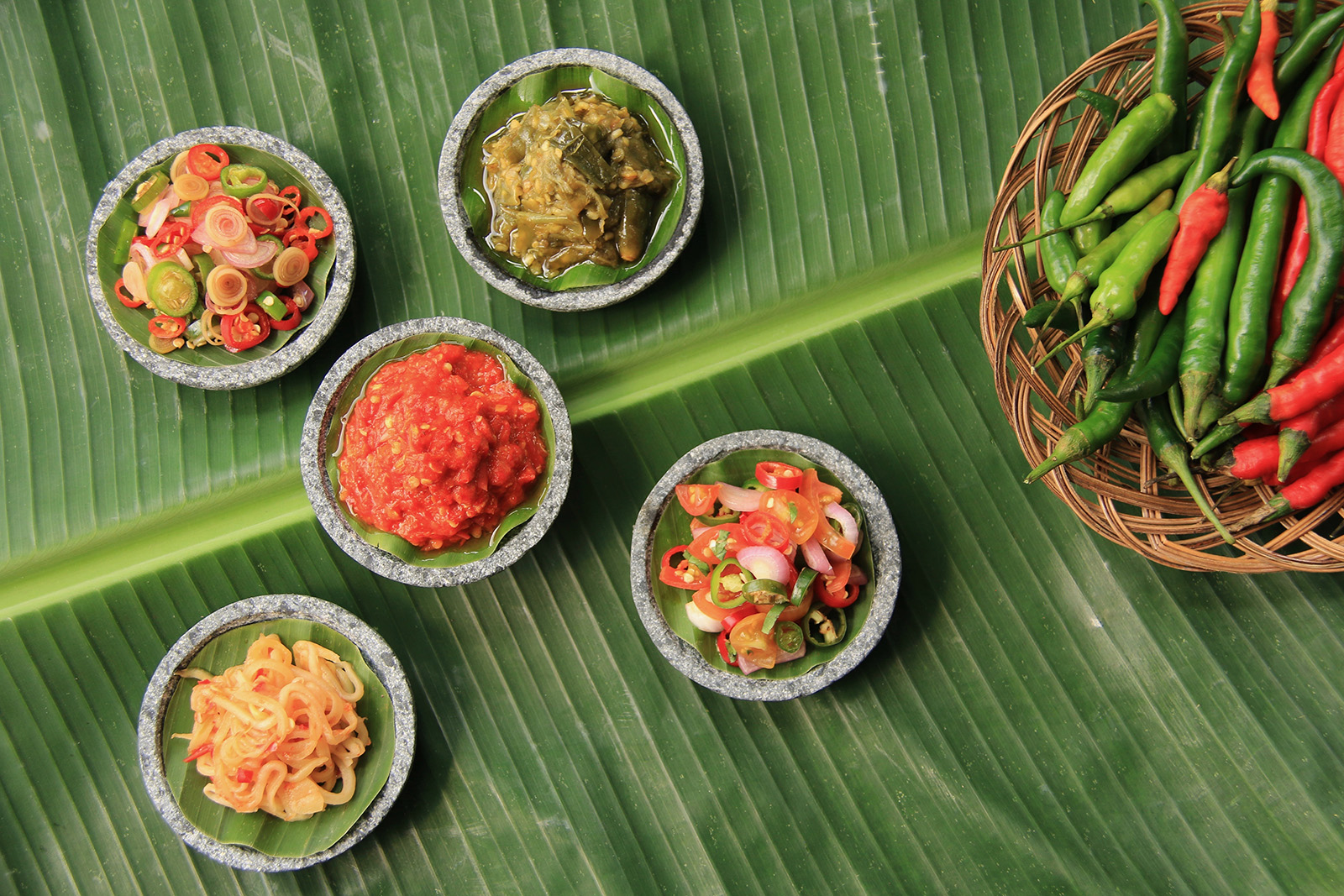 Consuming spicy food or warm drinks in sweltering heat may seem counterproductive, but such foods increase your body temperature and induce perspiration. This is known as gustatory sweating, which typically appears on the forehead, face, scalp and neck while eating. Studies have shown that energy in the form of body heat is used to convert beads of sweat into vapour, and that evaporation process is what helps cool you down.
7. Know your body's "hot" spots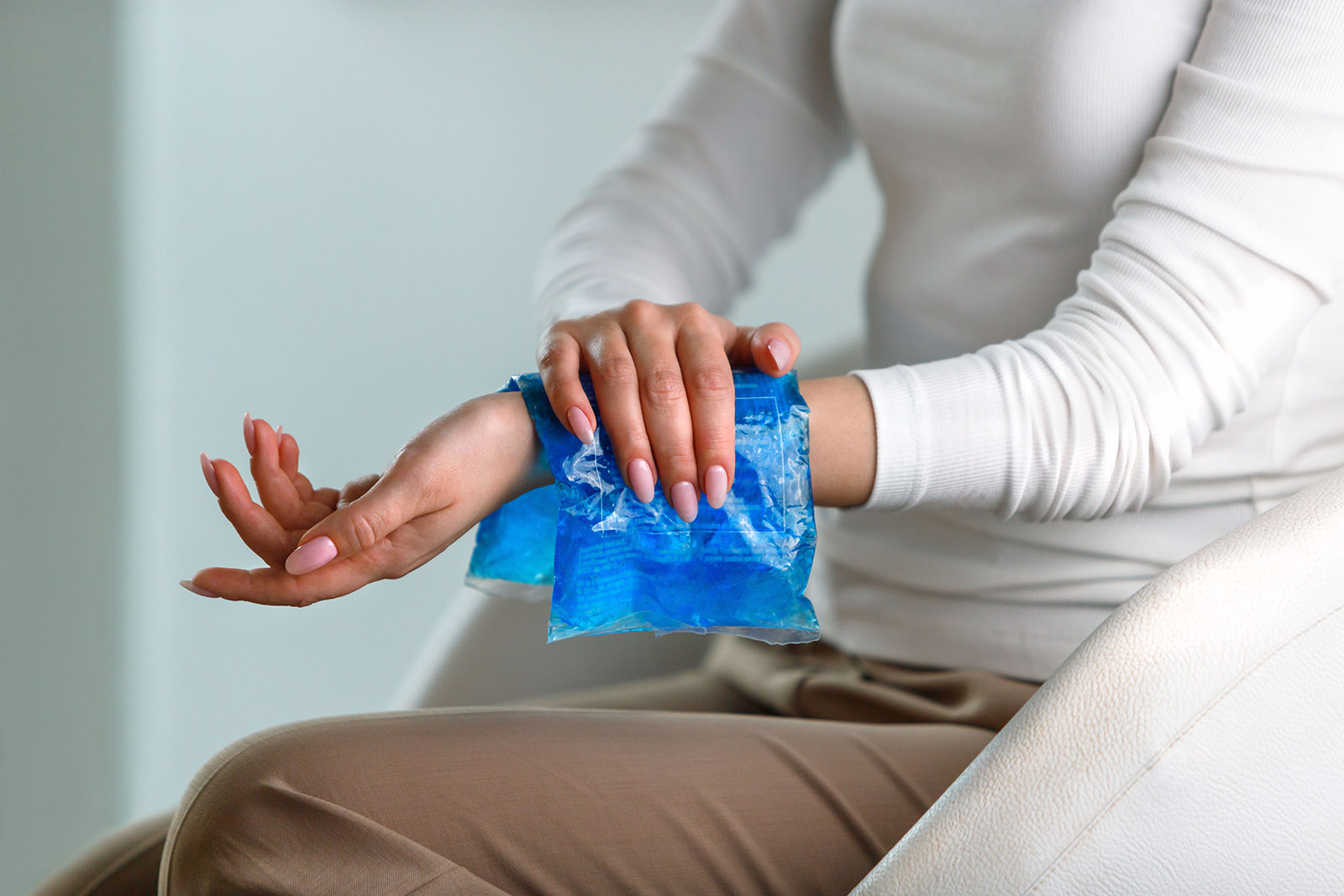 You can quickly lower your body temperature by applying something cold to pressure points where your blood vessels run close to your skin. They include the back of your neck, wrists, inside of your elbows and knees, areas close to your temples and in front of your ears. Try applying an ice cube wrapped in cloth to these pulse points, or — if you're about to head out and brave the blistering sun — soak a bandanna in cold water and tie it around the back of your neck.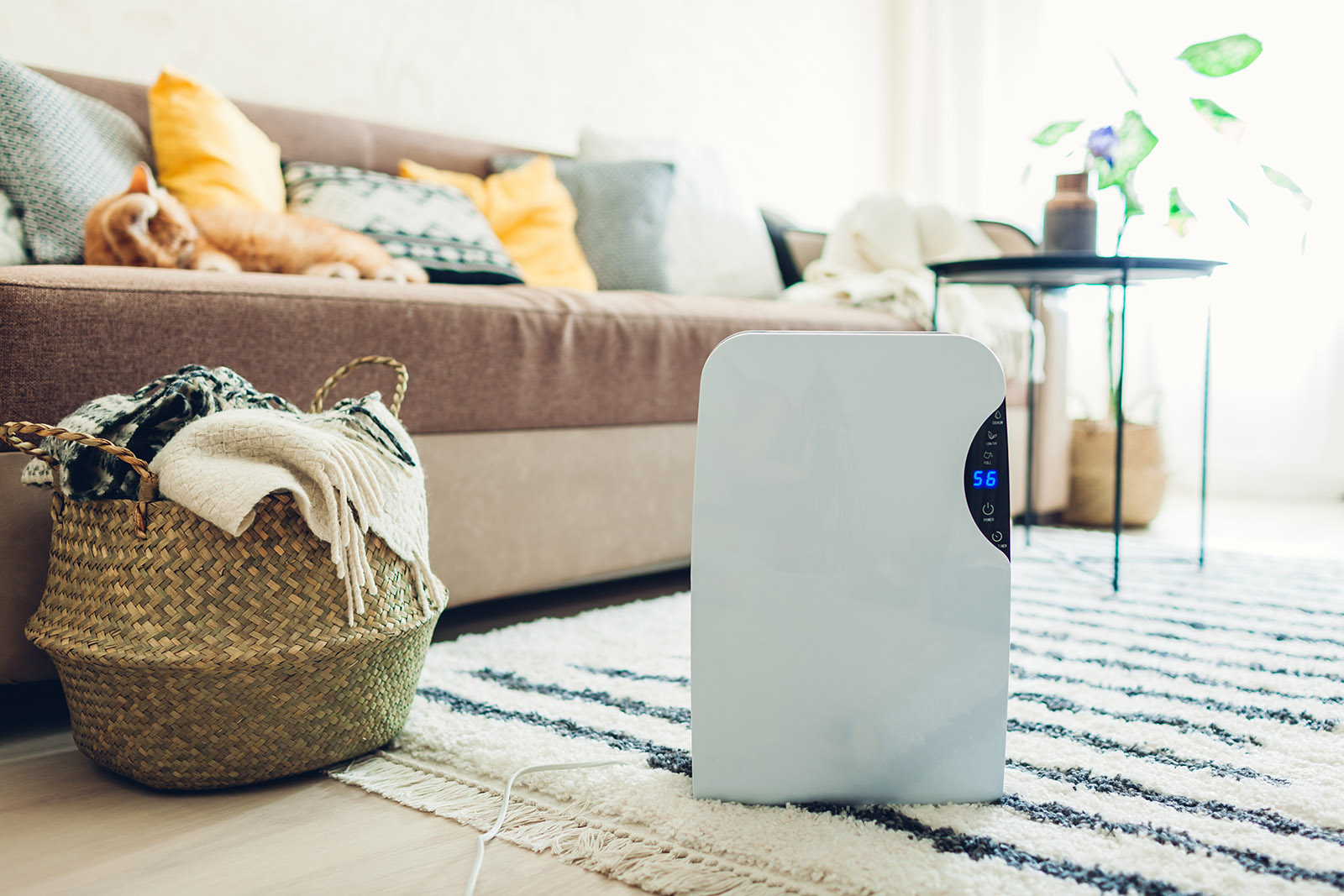 It's no secret that high humidity causes us to feel clammy and uncomfortable, while low humidity increases evaporation and creates a cooling effect. While reducing indoor humidity doesn't lower temperatures, it does improve your body's ability to manage the heat while staving off nasty mould. To that end, you can use the dry mode on your air conditioner, which functions as a dehumidifier. If you are considering purchasing a portable dehumidifier that works by hoovering up excess moisture from the air and pumping drier air back into the room, do note that such equipment typically generates small amounts of heat during operation and can make spaces feel warmer. Choose a refrigerant dehumidifier, which releases less heat than the desiccant version.
9. Make small changes at home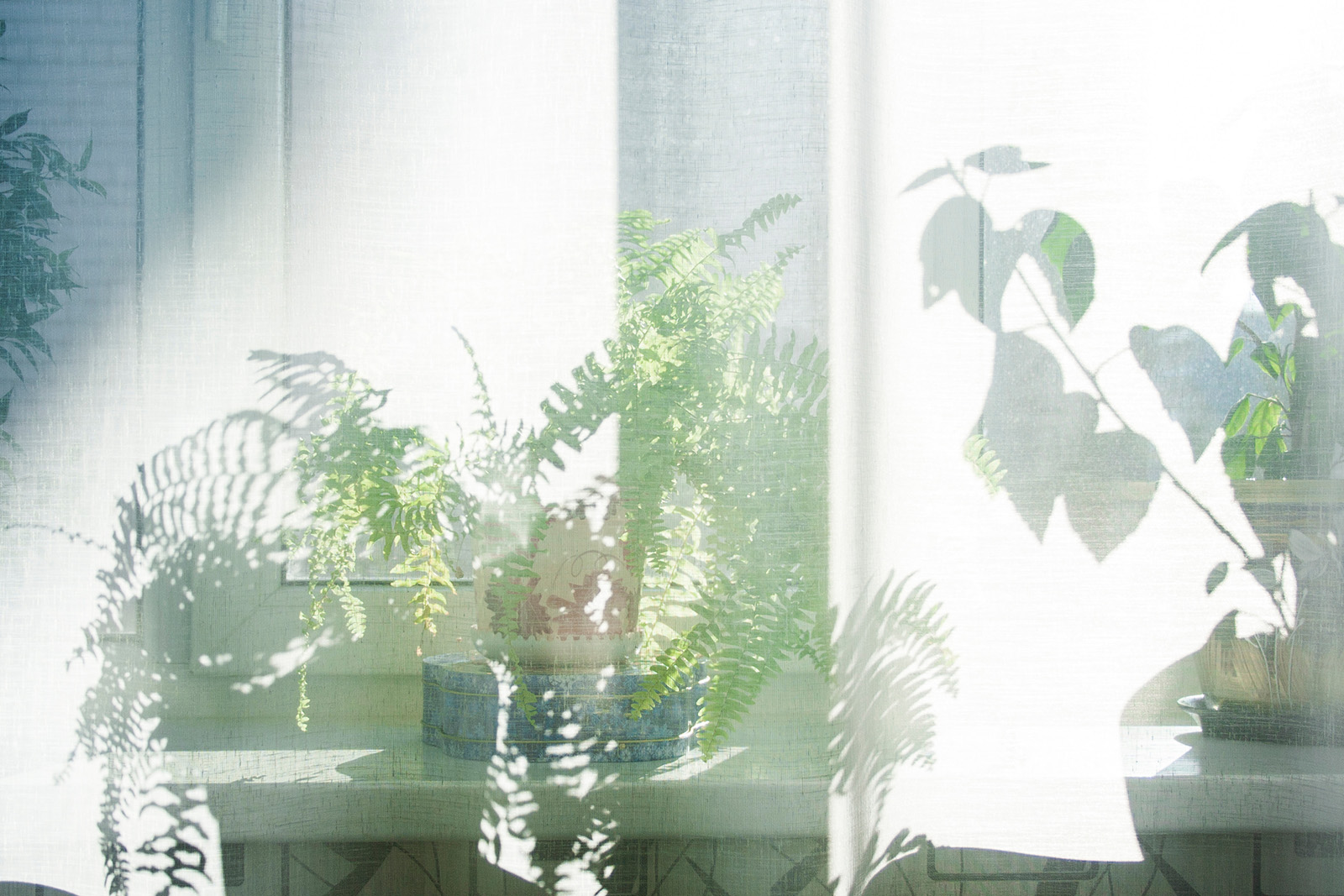 Firstly, ensure that your ceiling fan is spinning counterclockwise, as this pushes cooler air downwards and prevents the recirculation of warm air rising from below. You'll also want to keep plants, as they absorb CO2, hence reducing the greenhouse effect, and keeping spaces cooler – succulents, ficus and ferns require minimal care. To have a good night's rest, use beddings made from cool and breathable cotton, linen, bamboo and Tencel. You can also lower the room temperature by replacing incandescent and halogen lights with LED varieties that generate significantly less heat, on top of saving energy. In the daytime, use energy-efficient blinds that reduce heat gain from sunlight. These include cellular shades designed with honeycomb-shaped cells that create air pockets and provide insulation, as well as roller shades with solar reflective fabric engineered to block heat and UV rays.
10. Use the air recirculation button in your car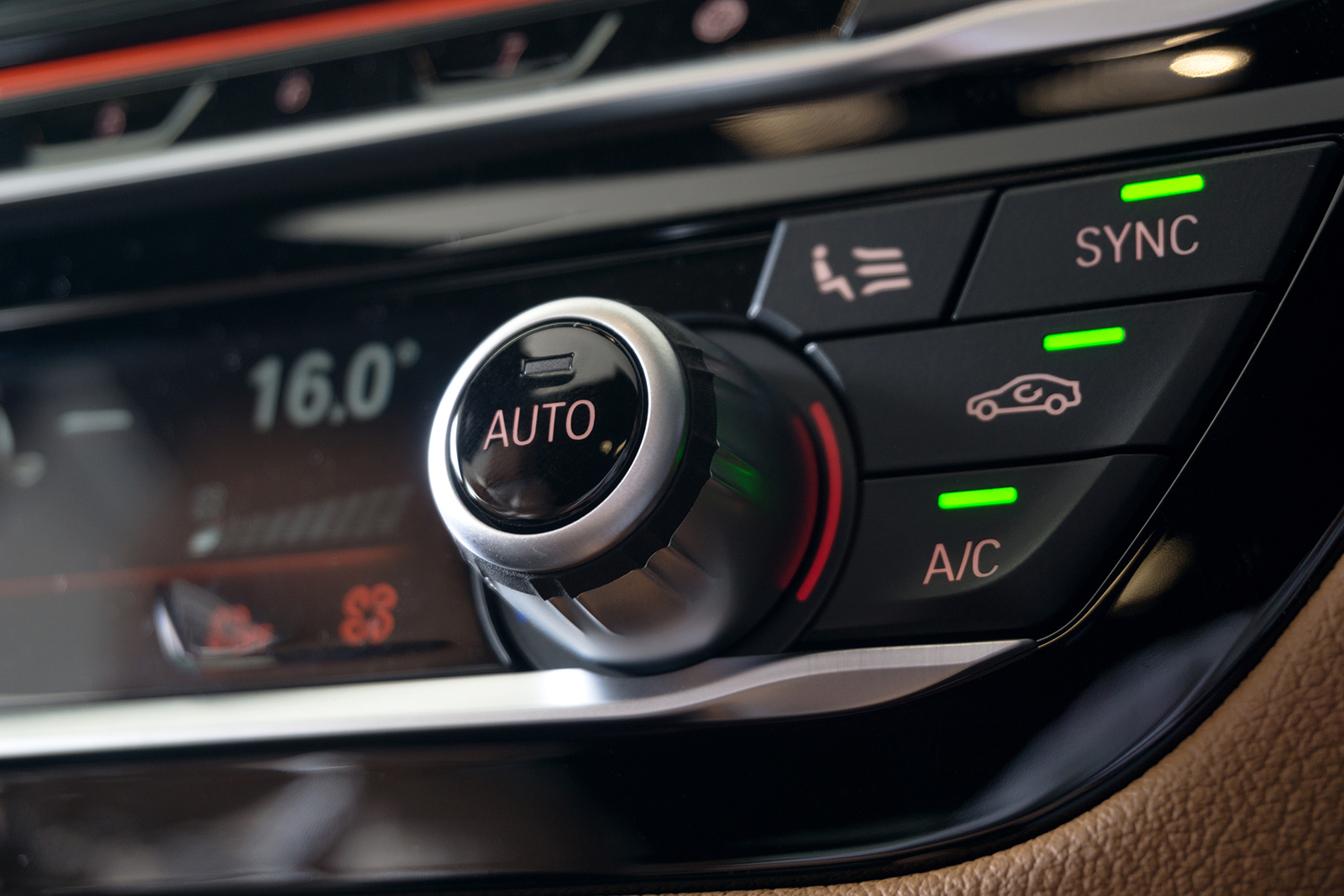 Driving in a heatwave can be daunting, especially when your car feels like an oven after sitting in a sunny car park for an extended period. To ensure that your car's air conditioning cools as quickly as possible so you don't stew in sweat, locate the air recirculation button on your dashboard, which is typically an icon of a car bearing a sideways-u-shaped arrow. The button effectively prevents warm exterior air from recirculating within your vehicle, helping to cool the cabin more swiftly. And there are other perks: It also blocks out exhaust fumes and reduces fuel consumption, as keeping the interior air cool uses less energy than continuously cooling hot air from outside.