World Water Day was celebrated with a splash at HomeTeamNS Clubhouses, where junior members had fun learning about the environment through exciting activities.
TEXT: NUR ADLINA BINTE ADAM
PHOTOS: HOMETEAMNS
In March, HomeTeamNS hosted guests and members for an array of water-themed activities in commemoration of World Water Day at all the clubhouses. The clubhouses also welcomed Water Wally and Sally, PUB's renowned mascots, to greet members and patrons. From colouring activities to a relaxing day at the swimming pools, here's what went down at the clubhouses.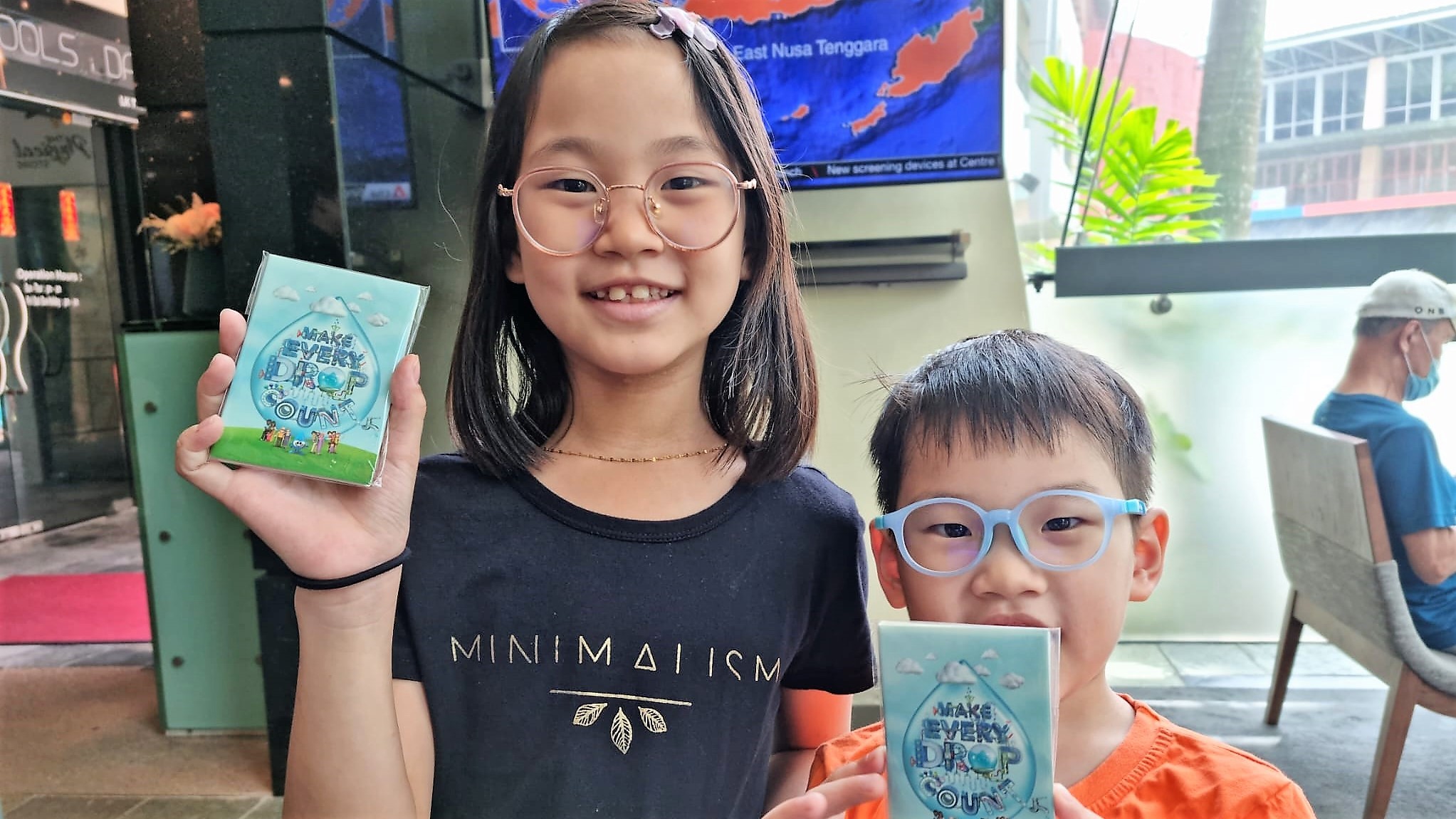 An array of exciting activities for junior HomeTeamNS members and patrons taught them about the importance of water and how to save this precious resource. Activities including colouring, water-themed maze puzzles and word searches about Singapore's key water sources were provided to the participants to help raise awareness about the importance of water.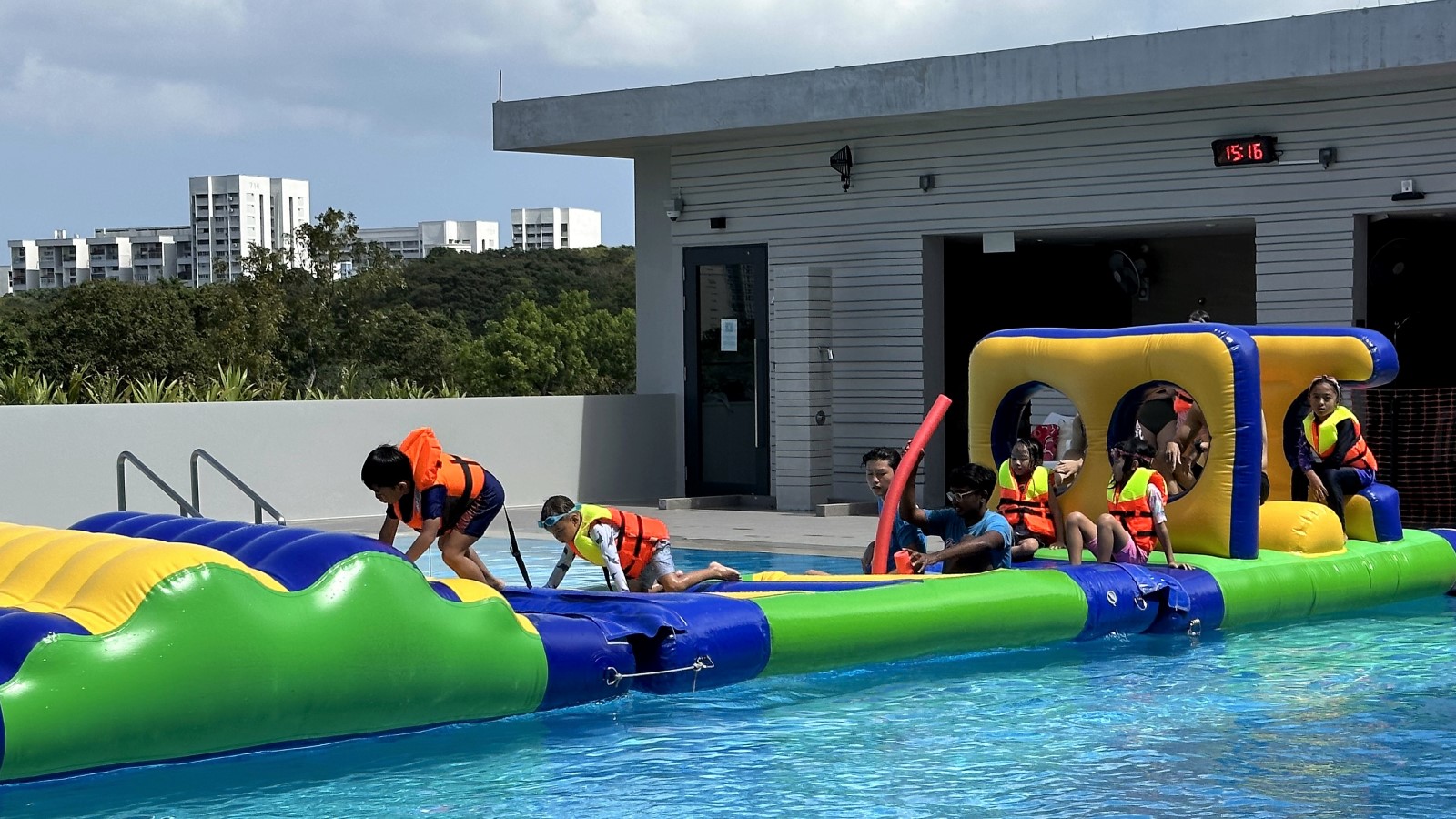 About 240 members and guests had fun at Dip n' Splash, a pool-party at HomeTeamNS Bedok Reservoir. The swimming pool sprawled with installations and games like an inflatable water-obstacle course, noodle war, captain's ball, paddle boats, and pool floats. Participants soaked in the fun while enjoying the picturesque views of Bedok Reservoir.
Over at HomeTeamNS-JOM Balestier, the clubhouse also had a #WaterWeekend Floating Fun pool party, in celebration of all things H20-related. About 50 members and guests played with their families while basking in the sun with large floats.
WATER SIBLINGS ON A MISSION TO EDUCATE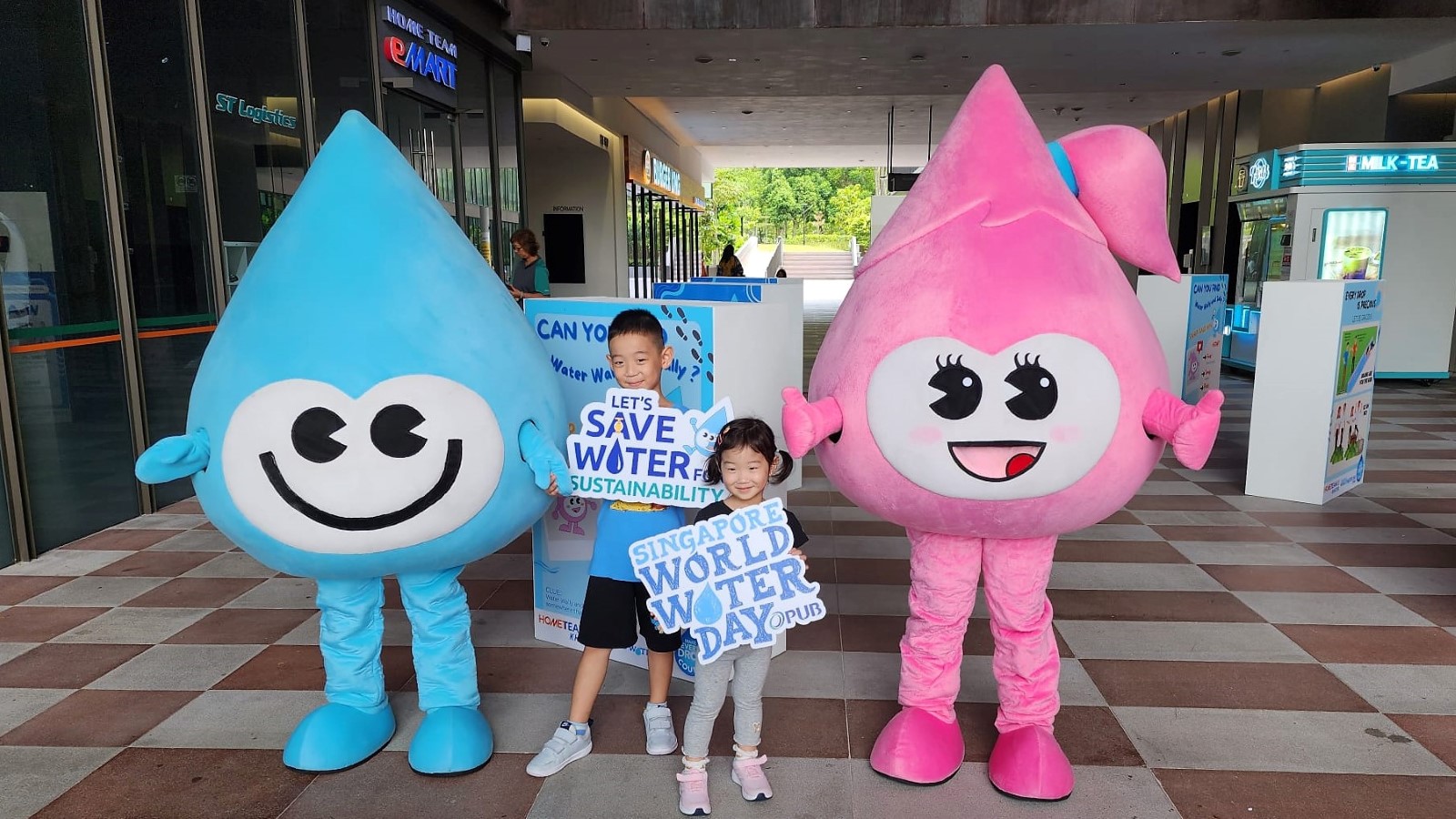 World Water Day can't be celebrated without the PUB's brother and sister pair, Water Wally and Sally. As they wandered around the lobby of all the HomeTeamNS clubhouses, visitors stopped to take a quick snap with the mascots. The water siblings are on a mission to share their knowledge and experience on water sustainability after witnessing the water crises around the globe.
Every effort counts when it comes to building a sustainable future. HomeTeamNS takes pride in the movement towards sustainability, where the newer clubhouses under its Masterplan – Khatib and Bedok Reservoir – have taken a big step towards water conservation and reduction in energy consumption. Through the installation of blue and green features like the solar panels and rainwater harvesting in the clubhouses, HomeTeamNS looks forward to a brighter and greener future.
Like our stories? Subscribe to our Frontline Digital newsletters now! Simply download the HomeTeamNS Mobile App and update your communication preference to 'Receive Digital Frontline Magazine', through the app settings.