These shops are the reason why there's never a bad time for ice cream in Singapore.
The bad news: Singapore's weather typically ranges from warm to … well, warmer.
The good news: That's great if you're an ice cream lover.
Gone are the days when your only options for frozen desserts were mass-produced supermarket treats. Over the past decade, homegrown ice cream brands have proliferated all over Singapore, and there is now a wide variety of ice cream shops in Singapore with different niches and specialties. We suss out some of the best ones to check out.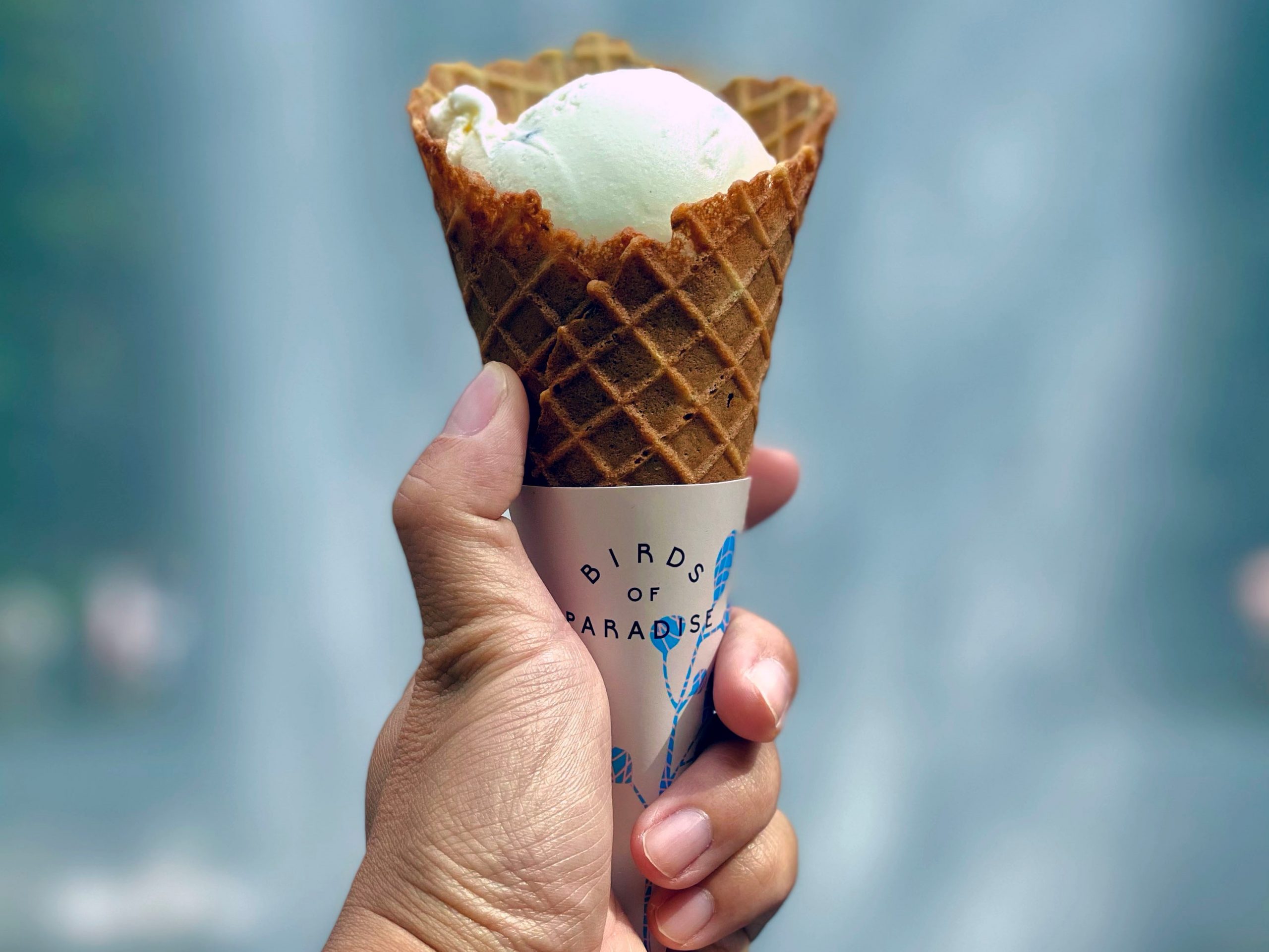 Birds of Paradise quickly shot to fame when it opened in Katong in 2016. It has since opened a second outlet in Jewel and even garnered a recommendation from Michelin Singapore. They are the only ice cream concept that specialises heavily in botanical-inspired flavours, using spices, herbs and even flowers, as ingredients for their frozen treats.
Their bestselling flavours are the light, floral White Chrysanthemum and the fruity-minty Strawberry Basil. We recommend ordering your ice cream with a cone instead of the cup – their cones are thyme-infused and hence, extra fragrant.
Just a warning, though: Expect extremely long queues on the weekends.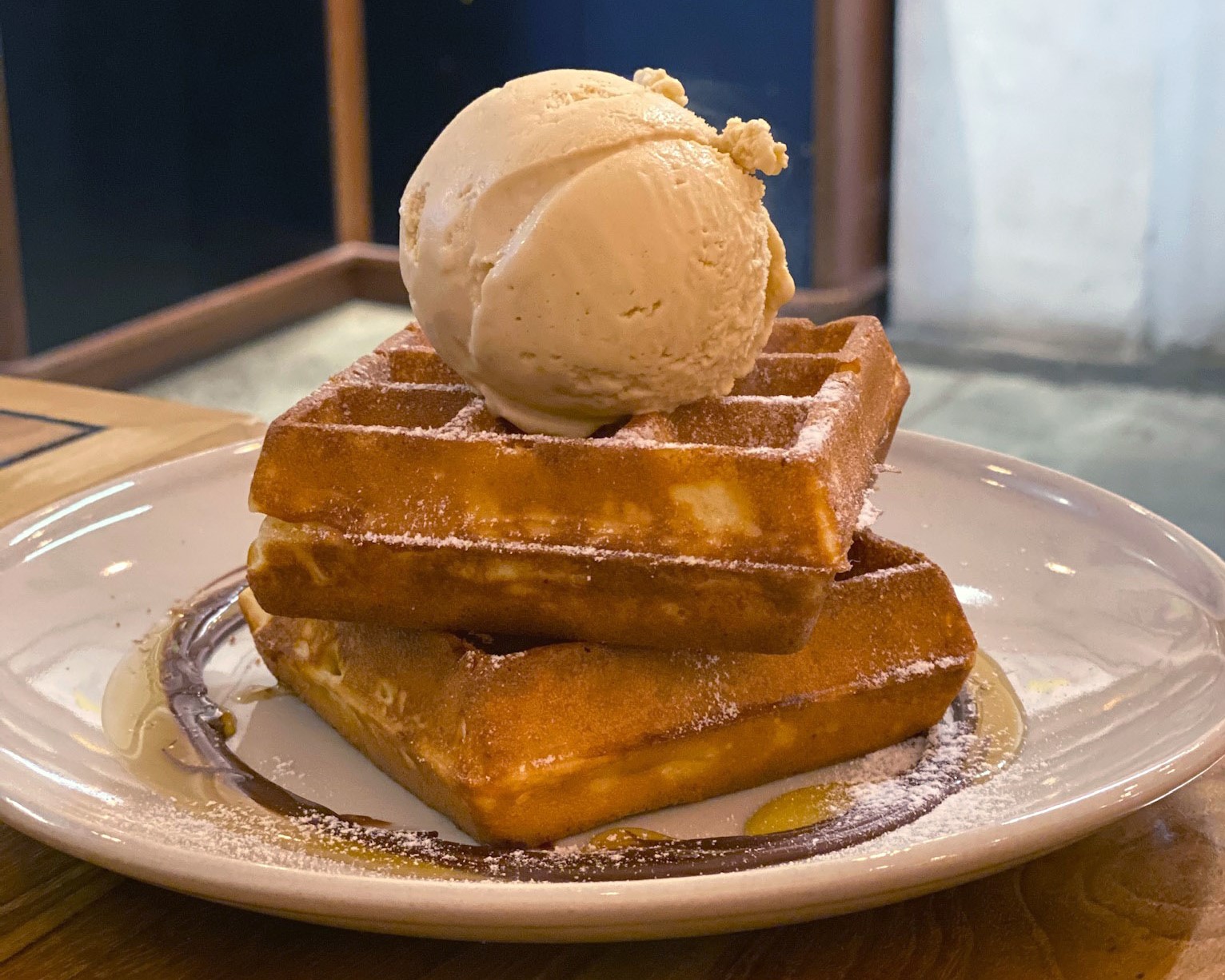 Sometimes, less is more. Creamier doesn't really bother with newfangled or esoteric flavours, instead keeping to more tried-and-tested favourites. But their classic flavours are done perfectly. Bestsellers here include Earl Grey Lavender, Salted Gula Melaka and Blue Pea Vanilla. Their Roasted Pistachio flavour is a must try – creamy, nutty, and sweet without being cloying. Get your ice cream with their fluffy and fragrant waffles.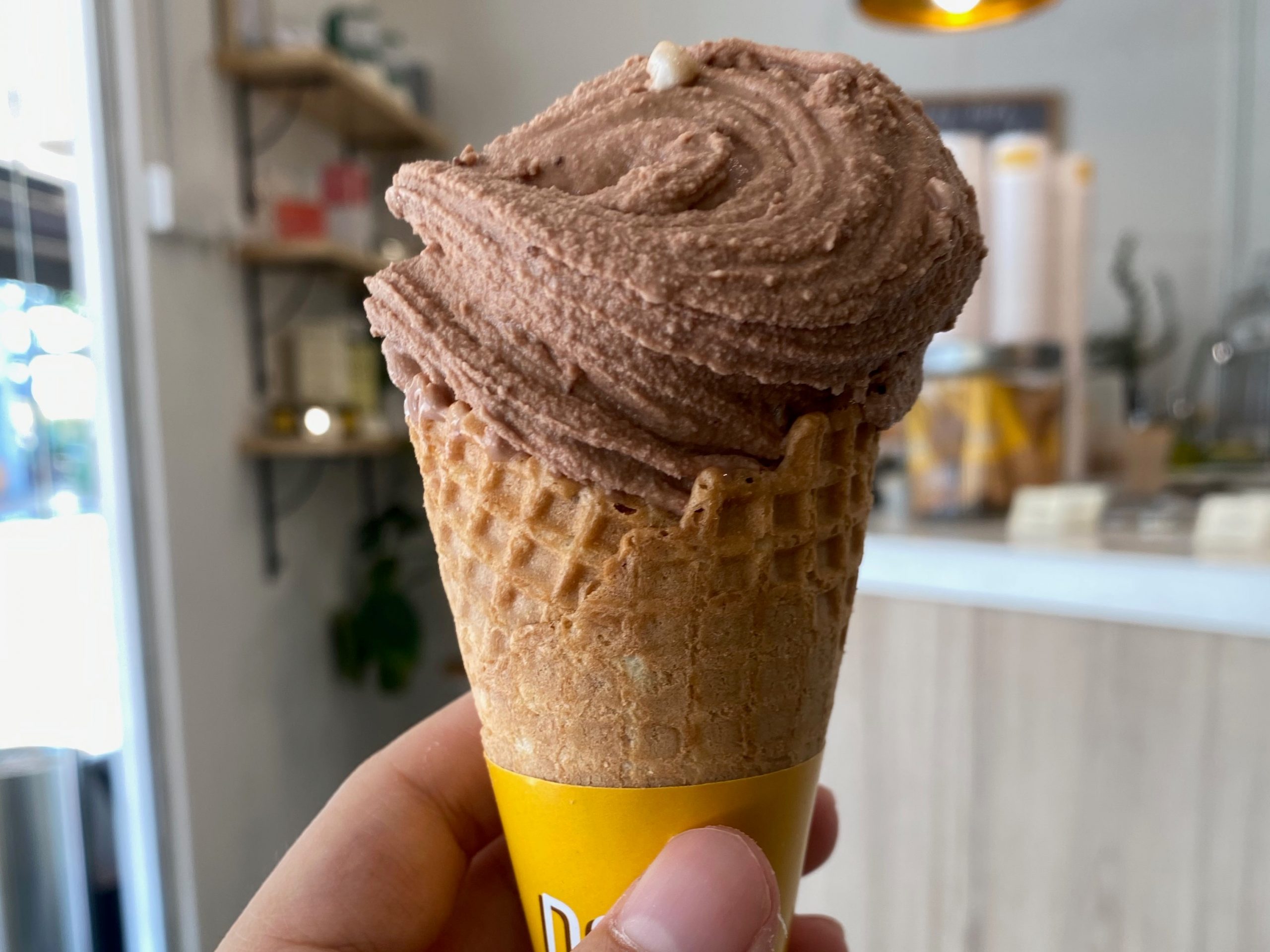 The flavours at Dopa Dopa are often on rotation, but the one that we almost always end up going for is Roasted Pistacchio, which is appropriately nutty. Their Hazelnut ice cream is also delicious – if you find it too sweet, wash it down with one of the many flavours of tea they offer, preferably with something light and floral like Osmanthus.
Dopa Dopa offers the option to have your ice cream wedged in the middle of a croissant so if you're not in a rush, ditch the cup or cone and get your ice cream fix in the form of a sandwich.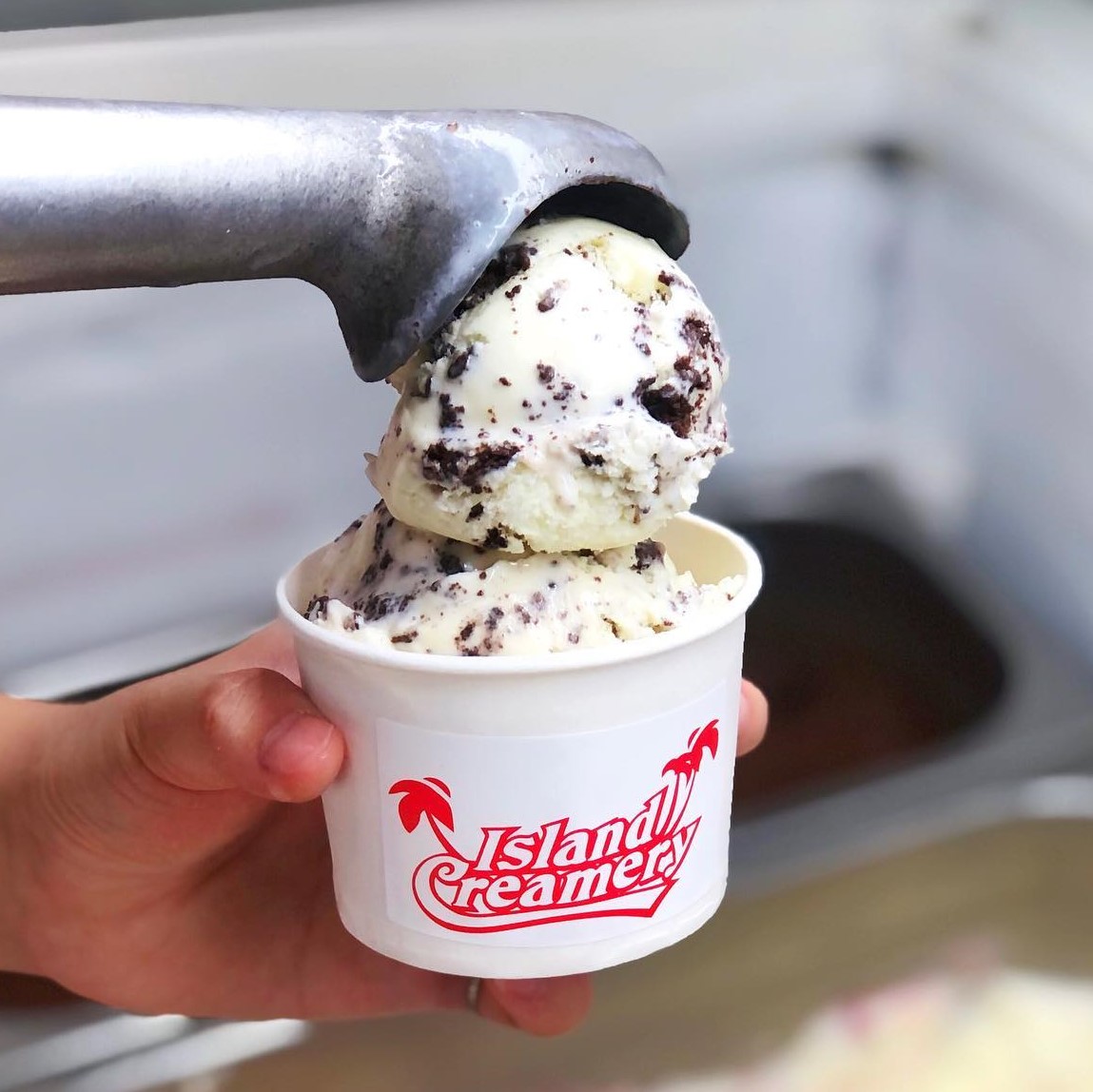 Local flavours can be luxurious too. Case in point: Island Creamery's many distinctly Singapore-inspired concoctions. Their signature Mao Shan Wang durian ice cream stands out from other durian ice creams with its creamy texture, rich flavour, and unapologetically durian-esque fragrance. The durians used in the recipe are sourced from a well-known store in Ghim Moh and are very fresh – hence the strong aroma. Other must-try locally inspired flavours include Chendol – coconut ice cream sprinkled with red bean, pandan jelly and swirls of gula melaka –  and Teh Tarik, made with freshly brewed black tea blended with evaporated milk.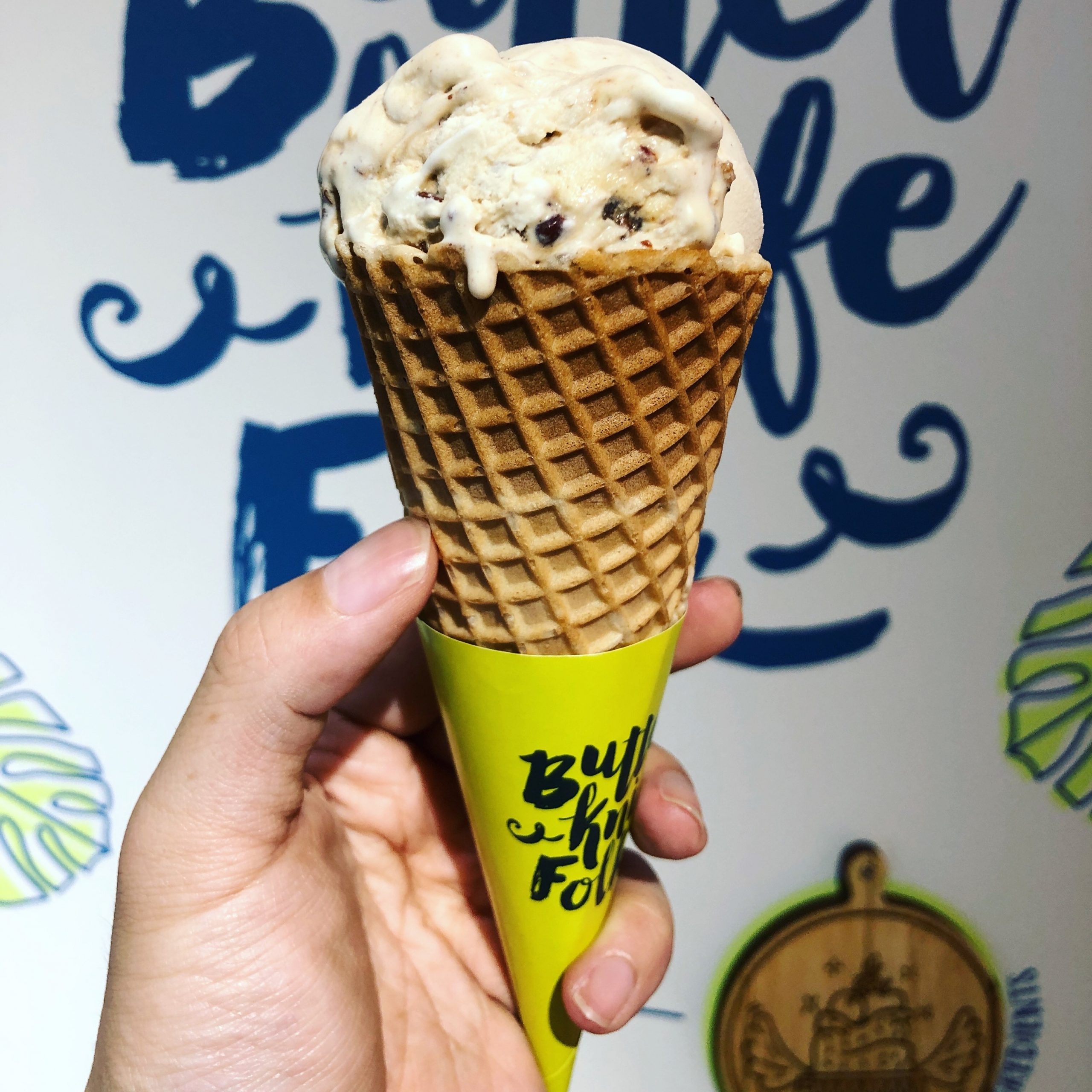 If you're looking for nostalgic flavours such as Milo Dinosaur or Teh Tarik, you can't beat Butterknife Folk. Of all the ice cream shops on this list, none offer as many local flavours – more than 40! – as them. The gelato specialist serves an eclectic range, including savoury and boozy creations, but we recommend you try one of their uniquely Singaporean flavours, such as Ondeh Ondeh, Rojak, and – wait for this – Chicken Rice, which contains dark soy sauce and chicken rice chili swirled into the gelato base.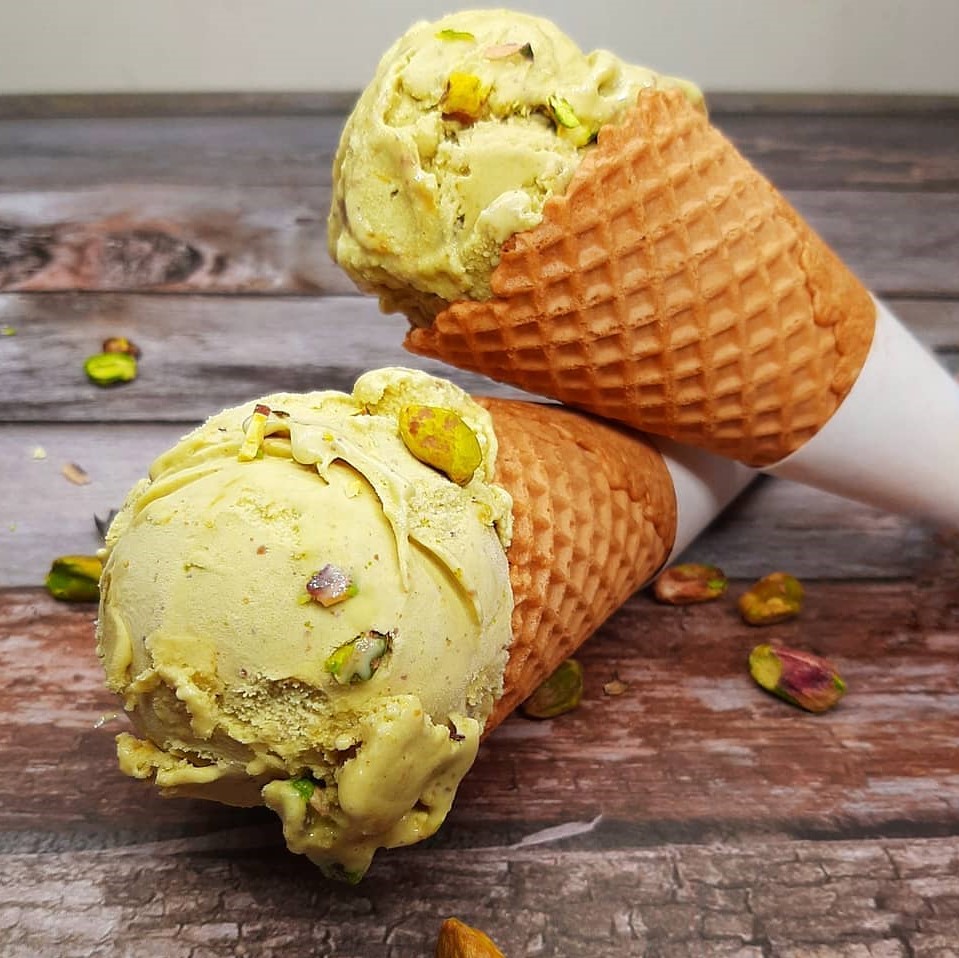 Going local is the name of the game at The Humble Scoop, a modest ice cream parlour tucked away in the basement of Katong Shopping Centre. The ice cream here is all homemade and many flavours feature a local or nostalgic element. Popular flavours include In-Kueh-dible, a salted coconut and gula melaka creation; Cereal Killer, which is made with cereal and milk; and Milo. There's also a range of sorbets available, including guava with sour plum.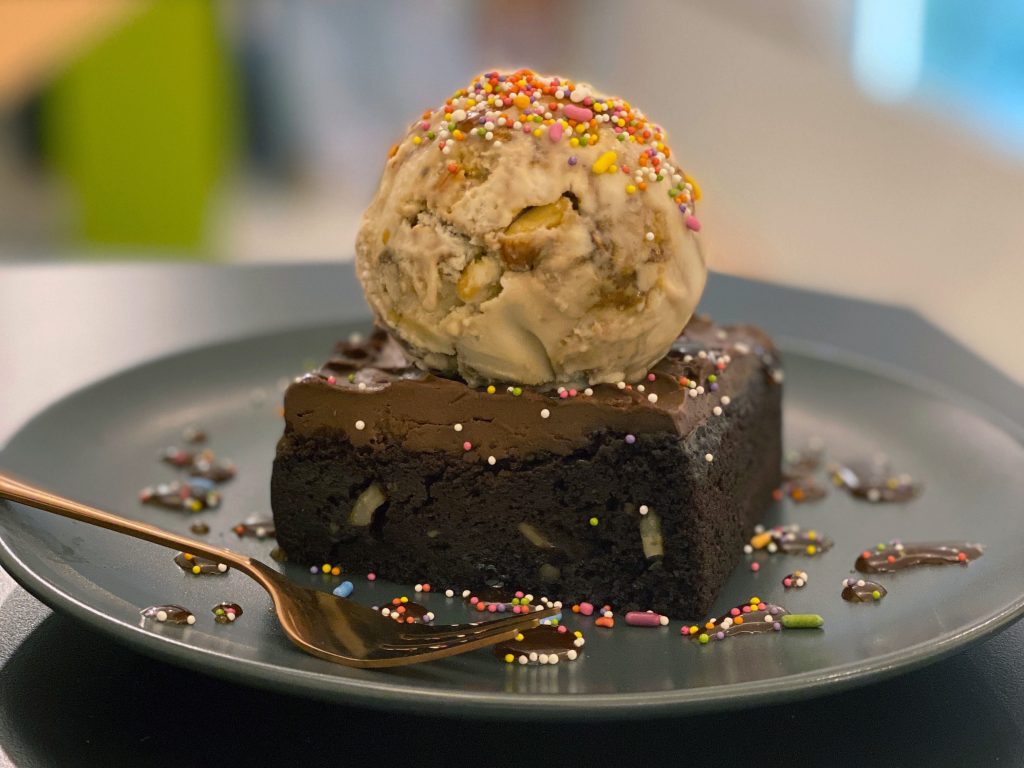 Kind Kones' frozen treats are perfect for socially-conscious diners. They're made without dairy, eggs, refined sugar, preservatives, and additives. Their entire array of ice cream is vegan-friendly; some are even keto-friendly. They even offer gluten-free options.
Their flavours are rich and robust, and certainly don't come across as "diet ice-cream". Stand-out flavours include the Keto Chocolate Sorbet, Coffee Chocolate Fudge Swirl, Pandan Gula Melaka, and Passionfruit Sorbet. Have your ice cream together with a vegan brownie for the ultimate guilt-free indulgence.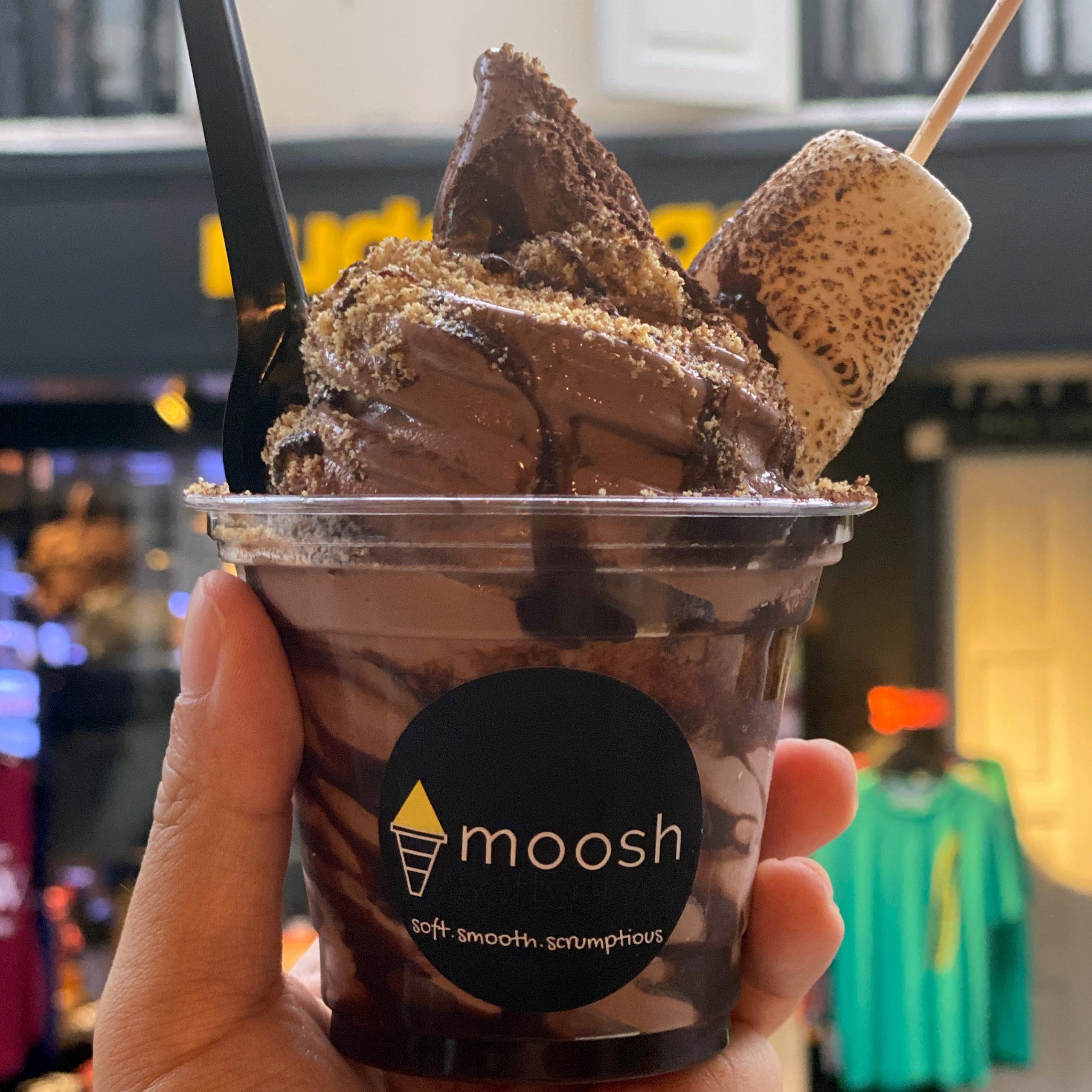 Considering how airy and light soft-serve ice creams are, it's easy to dismiss them as mild, unsatisfying versions of their creamier and heavier cousins. Moosh Softserve breaks all the stereotypes of soft serves.
Light in texture but big on flavour, their soft-serve ice creams make for a satisfying cold treat. At any time, Moosh Softserve offers four to five flavours of soft serves, and bestselling ones include Ondeh Ondeh, Nutella Brownies Cheesecake, and Smores (pictured). Their soft serves are embellished with a generous toppings, such as marshmallows and cookie crumble, for added texture and fun.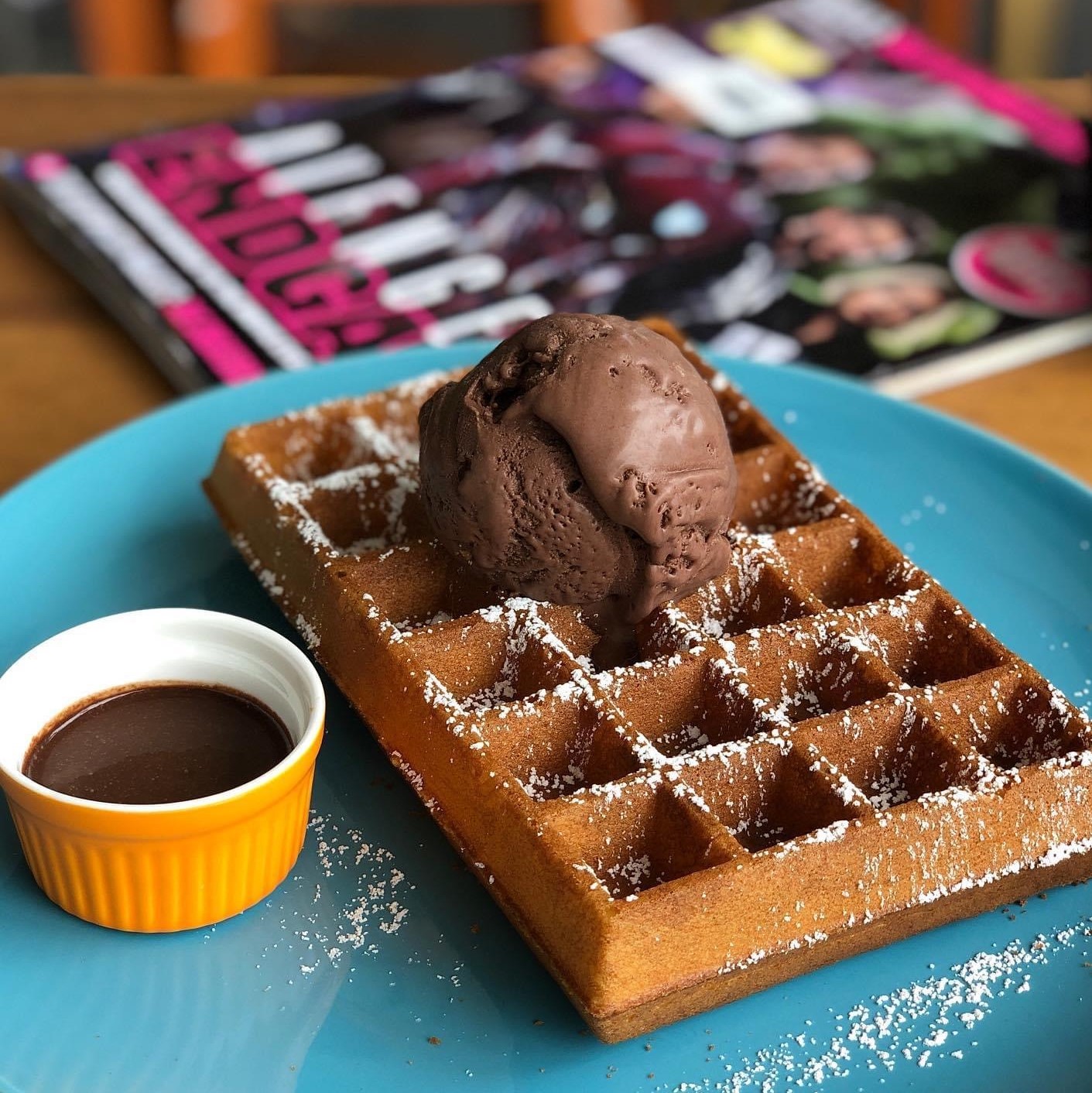 This homegrown ice cream franchise is one of the brands responsible for bringing about Singapore's  ice cream renaissance in the early 2010s. They have an array of unique flavours, such as the boozy Baileys & Bourbon, the locally inspired Champion Chendol, and the decadent Snickers Mars Honeycomb Vanilla. Have your ice cream together with their uber fluffy, ultra-crispy signature waffles, and you'll find yourself in dessert heaven.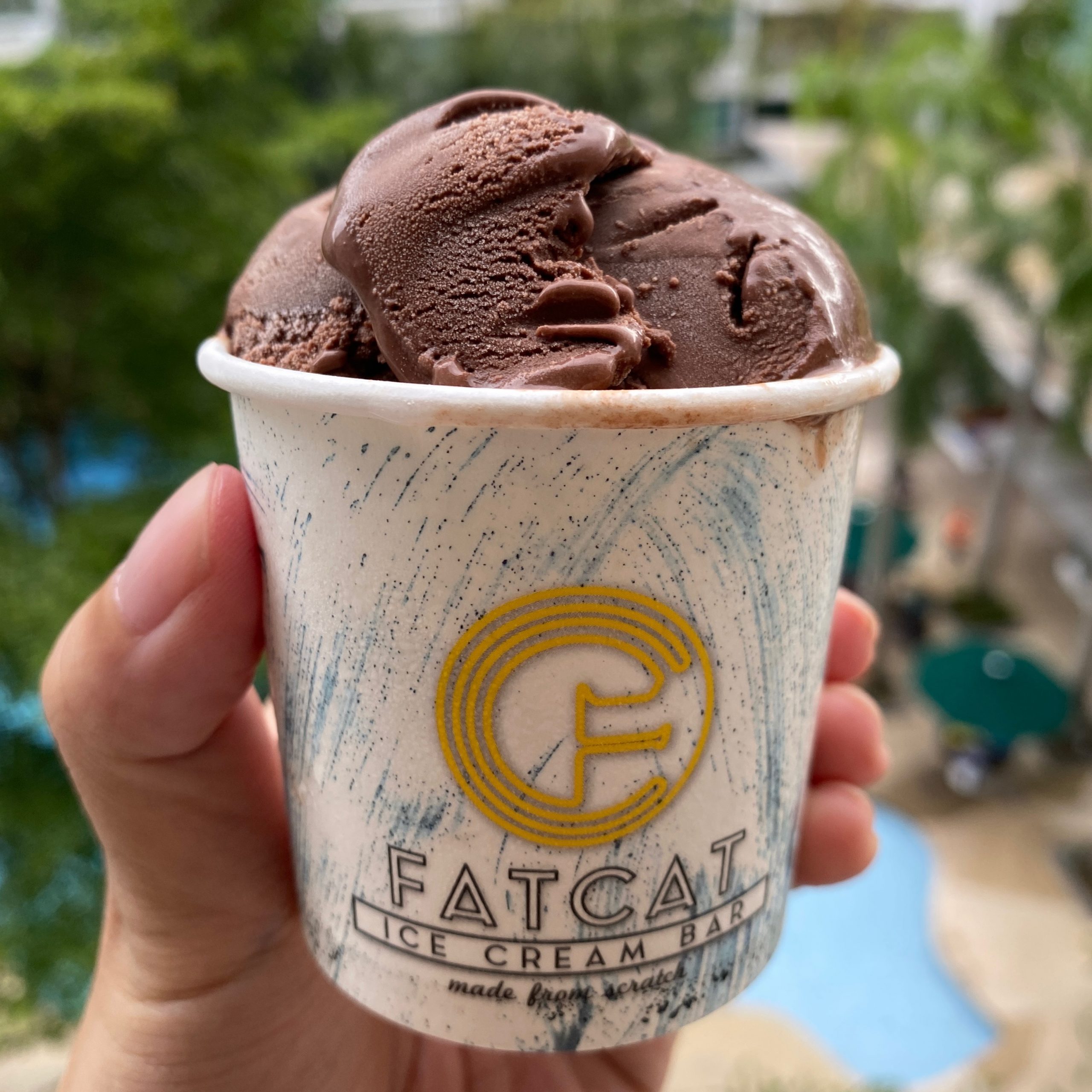 Just as its name suggests, Fat Cat is a shop that wears its mischievous heart on its sleeves. They're one of the most adventurous and experimental ice cream parlours in Singapore, with a wide variety of flavours that range from classic (Chocolate, Vanilla) and alcoholic (Butter Beer) to local-inspired (Durian) and floral (Osmanthus Honey).
Many flock here to try their smoked ice cream flavours, such as Hay & Honey and Smoked Peppermint, which have a savoury element to them. The ice cream bar is also well-known for their pillowy-light charcoal waffles, which can be crowned with toppings of your choice, including salted egg yolk custard sauce and maple syrup.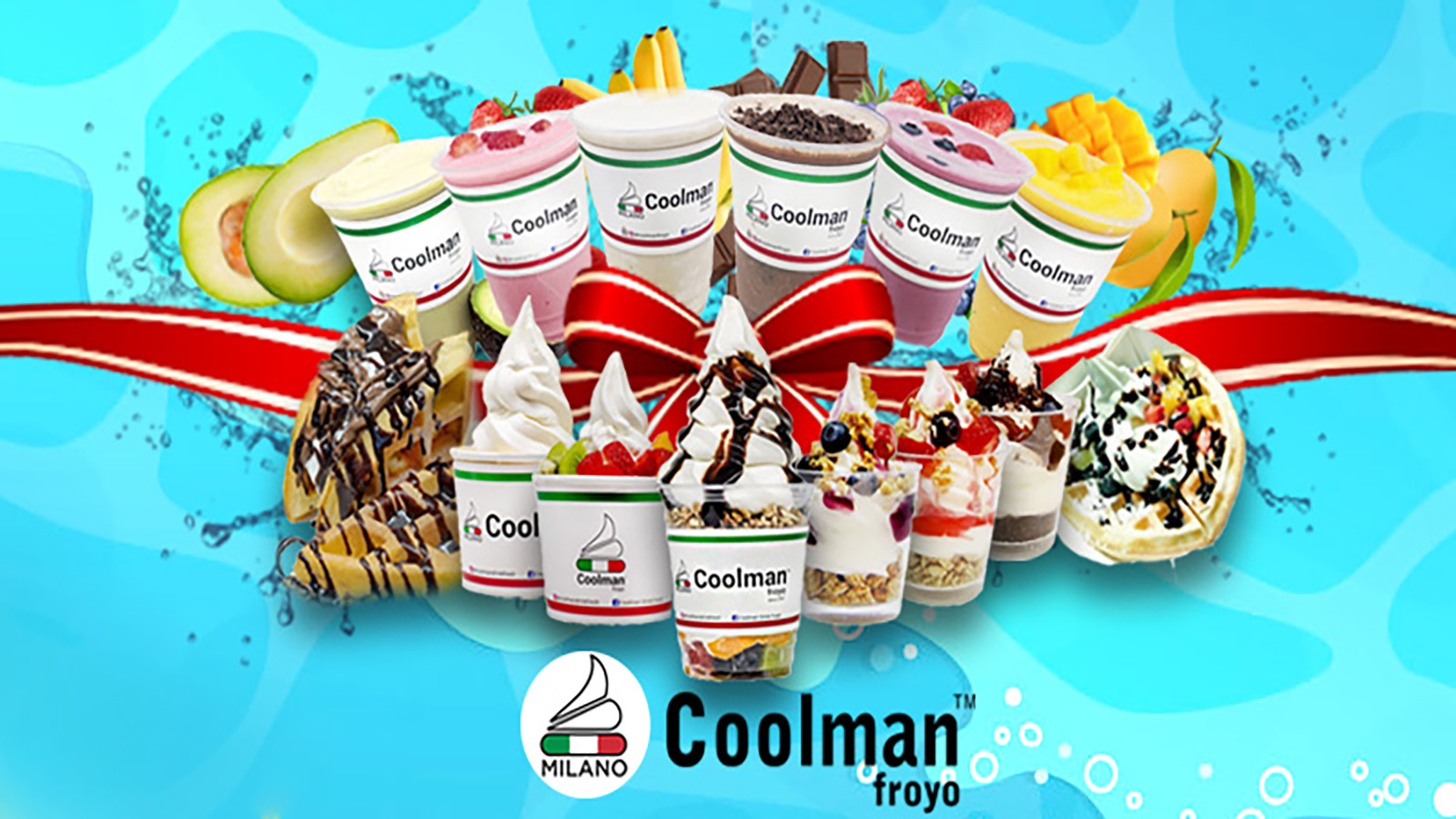 From the signature all-time-favourite parfait to a scrumptious Nut-Tell-Lah Waffle, chill out with Coolman Froyo on a sunny day, and enjoy 20 per cent off your desserts! Refresh your palate with their amazing variety of smoothies, milkshakes, fruit juices and frozen yogurt.
To unlock the promo code, download the HomeTeamNS mobile app, then download the Coolman Froyo app to place your order. Don't forget to enter the promo code before making your payment! This promotion is valid till Dec 31, 2021.