The new HomeTeamNS Bedok Reservoir clubhouse will offer members a bigger space, with upsized fun and even more family-friendly facilities and activities to enjoy.
TEXT NUR ADLINA BINTE ADAM
PHOTOS HOMETEAMNS
After six years, HomeTeamNS Tampines officially closed its doors on July 17, 2022. The much-loved clubhouse is moving to a bigger and better home – HomeTeamNS Bedok Reservoir – in December 2022, with expanded facilities and attractions.
With close to one-third of HomeTeamNS members residing in the East, the reservoir-fronting clubhouse will be the new hotspot for them to play and bond with their loved ones. From a splashing good time at the Indoor Water Adventure Centre to retreating into nature at the East Villas, there's plenty to get excited about and look forward to!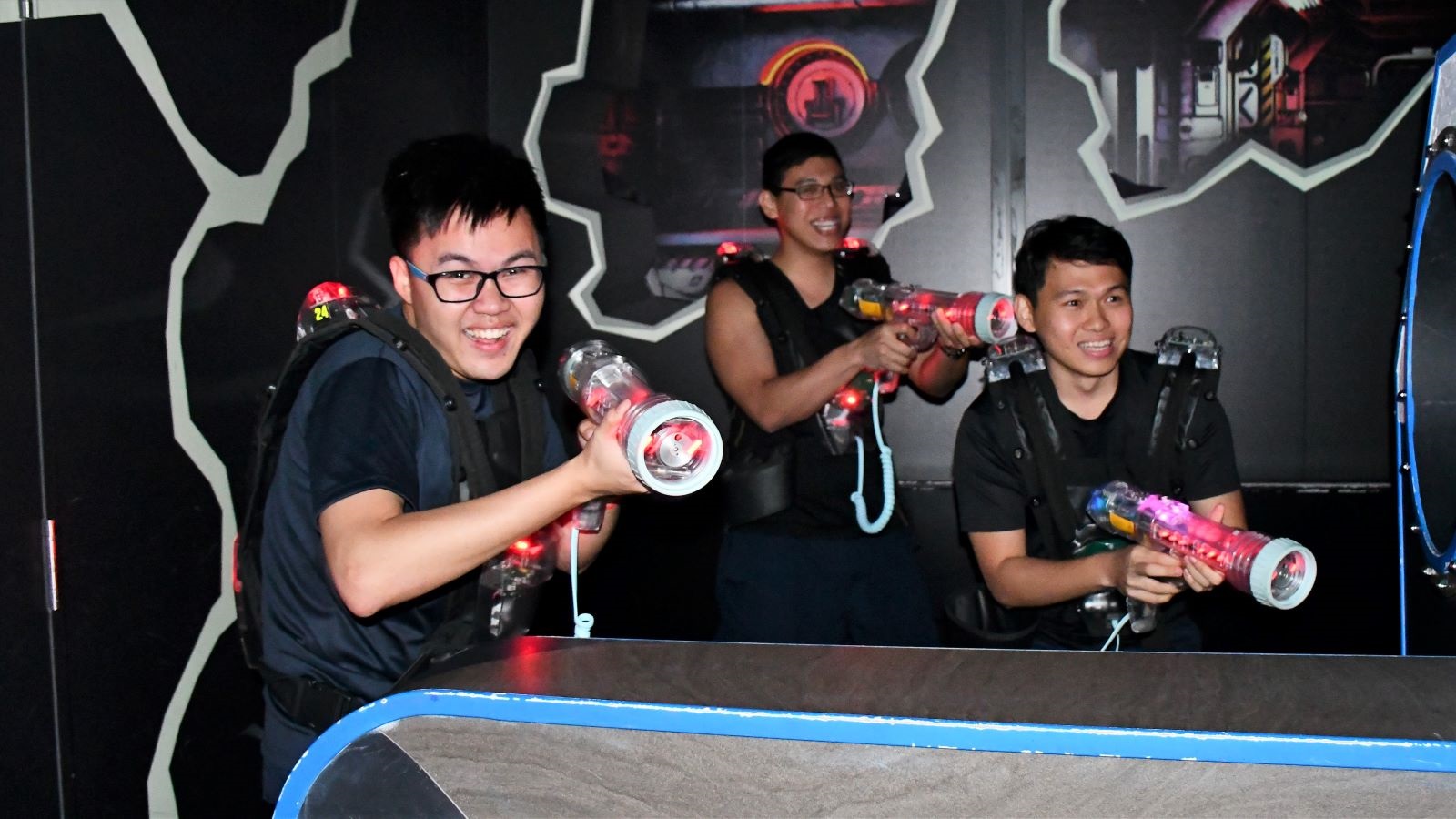 HomeTeamNS Tampines clubhouse was home to signature facilities such as Clip 'n Climb, an action-packed theme park, and Laser Quest, an exhilarating infrared laser shooting arena. Since 2017, the clubhouse has been the go-to place for HomeTeamNS members to forge bonds and create wonderful memories with their loved ones in the East, be it a weekend outing or a birthday party.
The clubhouse hosted over 960 cohesion programmes for Ministry of Home Affairs (MHA) agencies and HomeTeamNS. Other key events such as SkillFest — where junior HomeTeamNS members worked on expanding their skill sets including athletics, social and emotional learning, and STEM (Science, Technology, Engineering, and Math) — were also conducted at the clubhouse.
Goodbye does not always mark the end of a chapter but also paves the way for a new beginning. HomeTeamNS members in the East can look forward to more amenities and attractions at HomeTeamNS Bedok Reservoir, which are designed to enhance the fun and quality time you have with loved ones.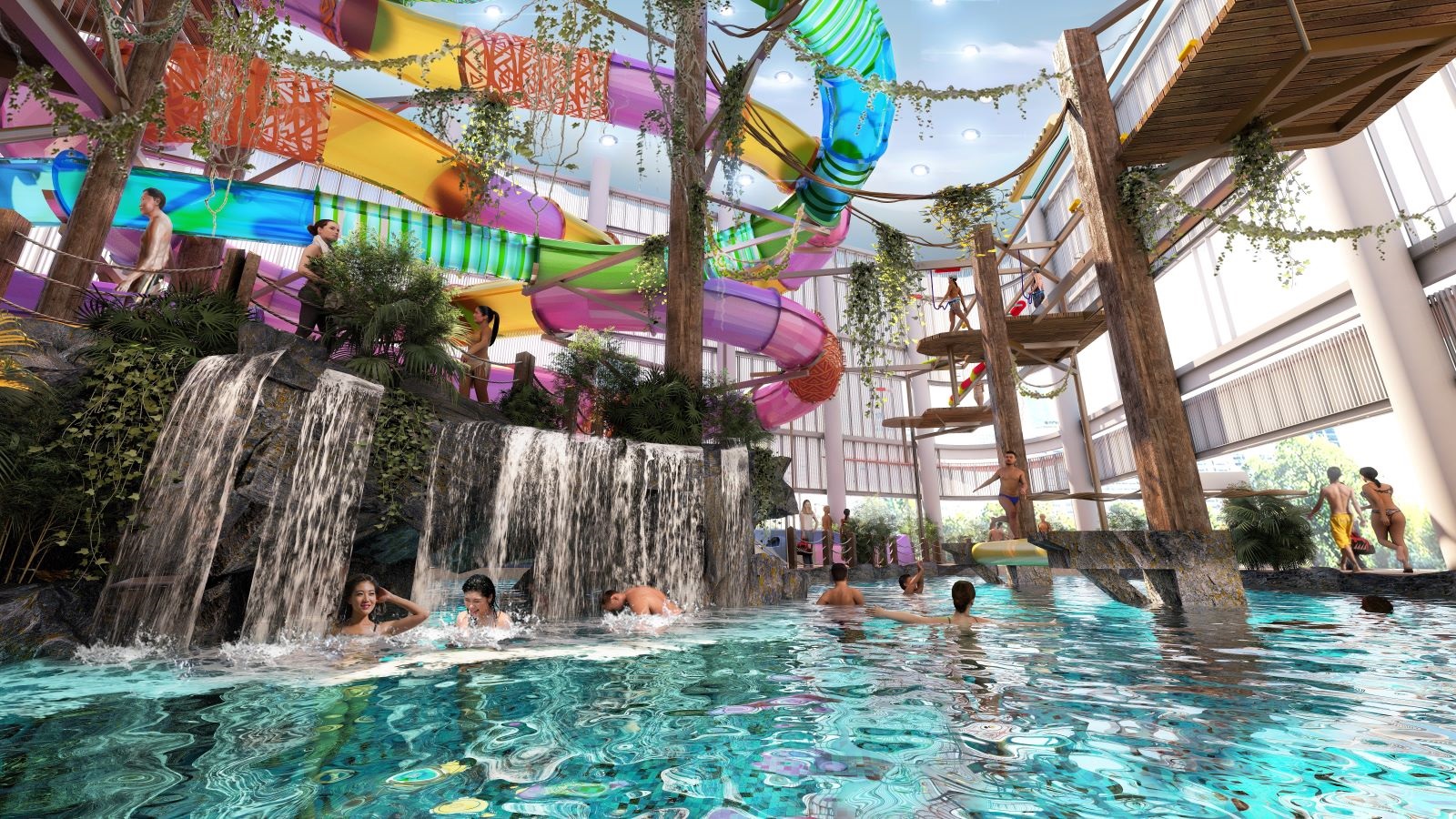 If you thought the facilities at Tampines clubhouse were great, then the ones at the highly anticipated waterfront-themed clubhouse will keep you awestruck.
Easties, get ready for Singapore's first and largest Indoor Water Adventure Centre, Aqua Adventure. Perfect for the young and young at heart, the two-storey aquatic escape brings 'chills or thrills' to life with both wet and dry activities. From a multi-challenges aqua course and a lagoon pool to Urban Climbing Walls, you'll experience the best of both worlds in this all-weather facility.
With various programmes and packages at this facility, members can celebrate their special occasions such as birthdays and graduations with thematic pool parties! On top of that, Home Team NSmen can also form friendships through team-bonding activities and cohesion programmes.
Need an escape from the hustle and bustle of the city? In the thick of fresh foliage and greenery, sits the East Villas. Set on a hill slope, these cosy huts will leave you recharged and rejuvenated during your stay.
Ranging from Premier and Deluxe Waterfront Villas to Deluxe Forest View Villas, members will be spoiled for choice amid their lush surroundings. Spice things up as you set your eyes on the breathtaking views of Bedok Reservoir from the roof balconies — and capture dream-worthy Insta-moments — while you cook up a delectable barbecue dinner.
The villas will also be stocked with coffee and tea sachets to perk up your morning and get you ready for another day of fun. If you want to stay indoors, use the kitchenette to whip up home-cooked meals that will warm the bellies and hearts of your family. Other amenities such as fresh towels and bathroom essentials will also be made available.
To maximise family time and make full use of all the facilities at HomeTeamNS Bedok Reservoir, we highly recommend that you book a stay at the East Villas!
More information on the facilities and amenities will be unveiled soon! Visit our website and Facebook page for the latest updates.