TEXT: YASMEEN HAMEED-CHAN
PHOTOGRAPHY: VERNON WONG
He picked up his first guitar when he was just 11 years old. Since then, there has been no turning back for Jon Chua.
Today, at 27, he is the lead guitarist and a vocalist in one of the most successful pop groups to have come out of Singapore: The Sam Willows.
Together with band mates Benjamin Kheng, Narelle Kheng and Sandra Riley Tang, the band is known for producing lyrically charged melodious tunes that have captured the hearts of people around the world. They have performed at various international music events, and with the likes of The Script, Little Mix, Girls Generation and 2NE1.
Frontline sat down with Jon to talk about music, life and what was the most important thing he learnt from being in NS.
FRONTLINE: Tell us about your musical journey.
JON: Throughout my younger days, I taught myself how to play the guitar, piano and drums, and have always been very active in music-based activities in school. I started performing in bars during open mic sessions when I was doing my undergraduate studies at NTU, and that was when I met Ben, Narelle and Sandra.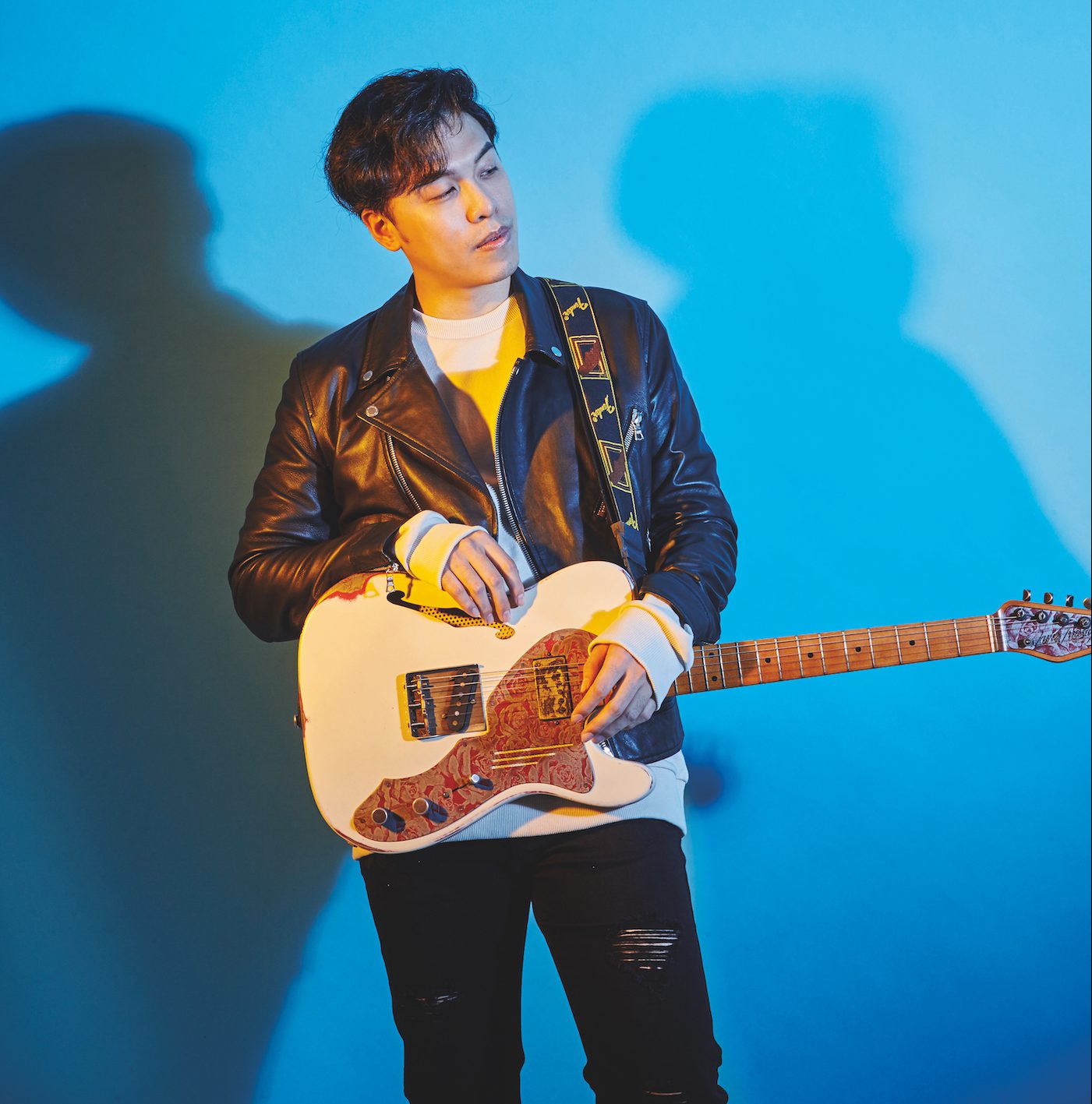 F: What has been the biggest challenge you've faced so far in this journey, and how have you handled it?
J: Taking that leap into music full-time isn't the easiest thing. There's a lot
of risk and uncertainty involved. How I handle it is by being committed and passionate. It's a long game, and having the right support around you is vital.
F: Where does inspiration for the music come from?
J: From observing what is going on around us. Our latest single, Keep Me Jealous, was inspired by us observing how at one point or another, couples inevitably let the jealousy monster into their lives.
I hated waking up early. But in NS, you really learn to plan your time better, and that has stuck with me.
F: What is the one thing you appreciate most about the work that you do?
J: Making a difference in someone else's life through our music. We receive many heartfelt messages from fans who literally say that we saved their lives, and I am always grateful that our music has the power to help someone through tough times.
F: Speaking of saving lives, you're also an NSman with SCDF. It's worlds apart from your music life but are there any similarities that you see?
J: For one thing, we learnt to be very organised, diligent and punctual in NS – all very important traits when running a music business!
F: Describe your NS experience and what impact it has had on you.
J: I guess that's where I went from being a boy to a man! I used to be very tardy, especially in JC. I hated waking up early. But in NS, you really learn to plan your time better, and that has stuck with me. Among the band members, I am always the one who is the earliest.
F: What do you see as the role of the SCDF in society?
J: The SCDF has taught me the important virtue of putting others before self – and I truly respect that.
F: And to sum it all up, what is the one biggest lesson you have learnt from being an NSman?
J: Always be prepared. You never know what's going to happen.
---
4 RANDOM FACTS YOU ABSOLUTELY MUST KNOW ABOUT JON CHUA
1. He was a tall, blond Swede in his past life.
Listening to Jon rave about Sweden's culture and musicians, one might think
he secretly wishes he was Swedish.
2. He is a gamer boy wannabe.
Not only does he love to play video games (he lugs his PS4 on his overseas trips), he also obsessively follows other gamers in action.
3. Four men nearly brought him to tears one day.
Irish rockers The Script touched him so much when he met them that he nearly turned into a bag of mush.
4. He is a superhero in the making.
The next time someone is in trouble and Jon happens to be around, he might just be the one to save the day! Jon says that his time with the SCDF has taught him the importance of putting others first.
Other articles that you might like:
Check out these places for great food and live music