Crossfit enthusiasts rejoice – Fitness Workz Garage, your new home-away-from-home gym awaits at Bedok Reservoir Clubhouse.
TEXT: NICHOLAS JACOB
PHOTOS: HOMETEAMNS
Located at HomeTeamNS Bedok Reservoir is Fitness Workz Garage – a new-age gym built to meet the diverse fitness needs of Home Team NSmen and their loved ones.
Designed as a crossfit haven, the gym also boasts a full complement of fitness equipment and exercise spaces to cater to everyday workout requirements. Here's what sets Fitness Workz Garage apart from other Fitness Workz gyms across HomeTeamNS clubhouses.
STATE-OF-THE-ART, ALL-PURPOSE EXERCISE EQUIPMENT
Like any good gym, Fitness Workz Garage not only has the basics of gym tech down – it goes above and beyond to cater to cross-fitters, body-weight exercise enthusiasts, and those who incorporate functional training into their workouts.
Step inside and be greeted by the sight of rows lined with machines including brand-new treadmills, squat racks, a bench press machine and a leg press machine for the ideal mix of cardio and strength equipment. The gym also features popular alternative training gear like a monkey bar, rope pull and battle rope.
The highlight of the gym, however, is the CrossFit zone outfitted with an octagon training frame and a unique free weights zone.
CROSSFIT FUNCTIONAL TRAINING ZONE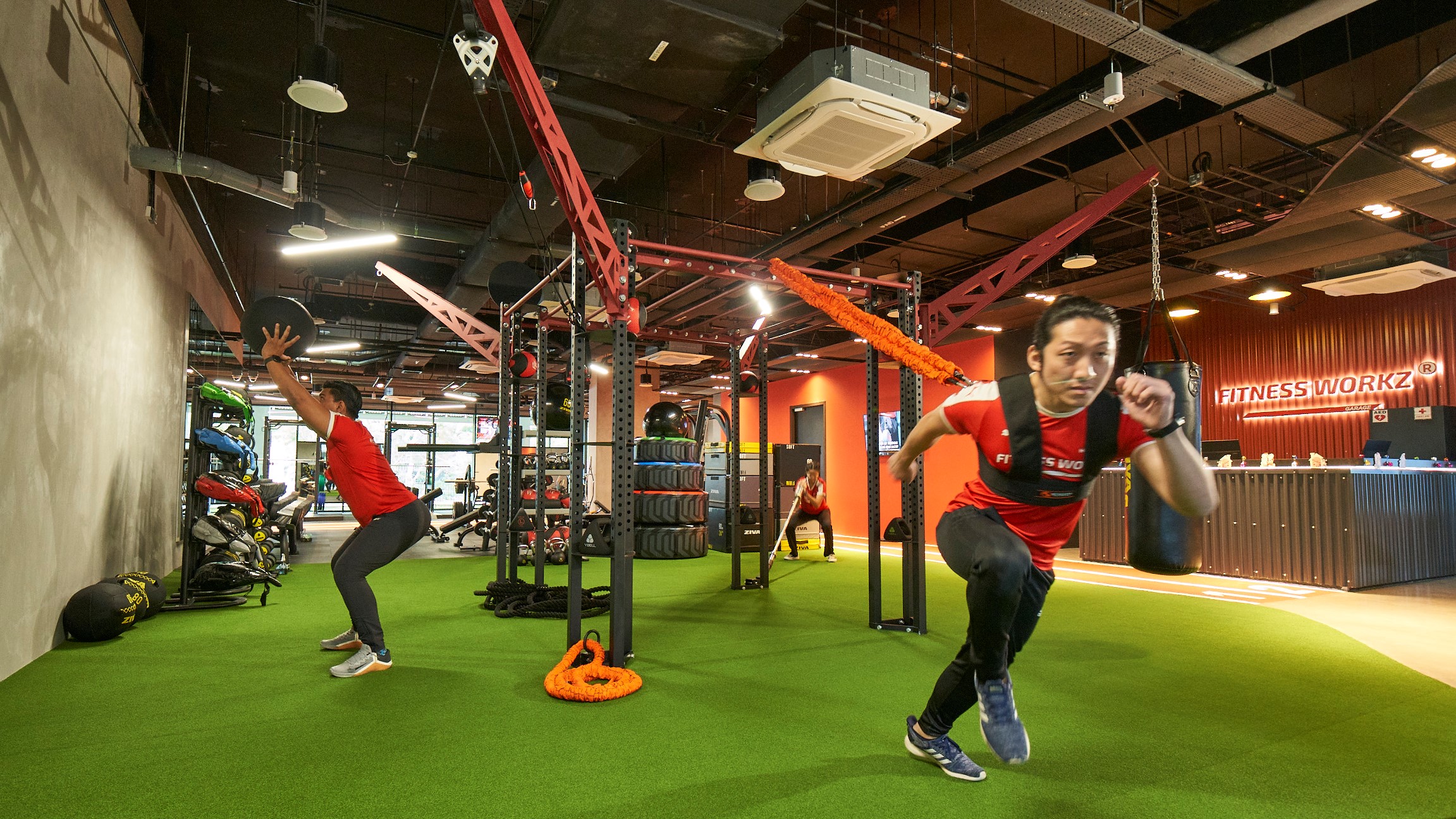 A welcome and familiar sight for any crossfit lover, the functional training zone situated at the heart of the gym is exclusive to Fitness Workz Garage at HomeTeamNS Bedok Reservoir.
The wide, open area is outfitted for some serious functional training, allowing gym-goers the best space possible to practice Olympic lifts, calisthenics and full-body movement exercises like kettlebell training and slam-ball work.
This area boasts the multi-functional octagon training frame rig – specially made for Fitness Workz Garage – that no other Fitness Workz gyms carry. The structure's attachments include battle ropes, a punching bag and a cross core system and can be used by multiple users.
BOOTY-BUILDING AT THE FREE WEIGHT ZONE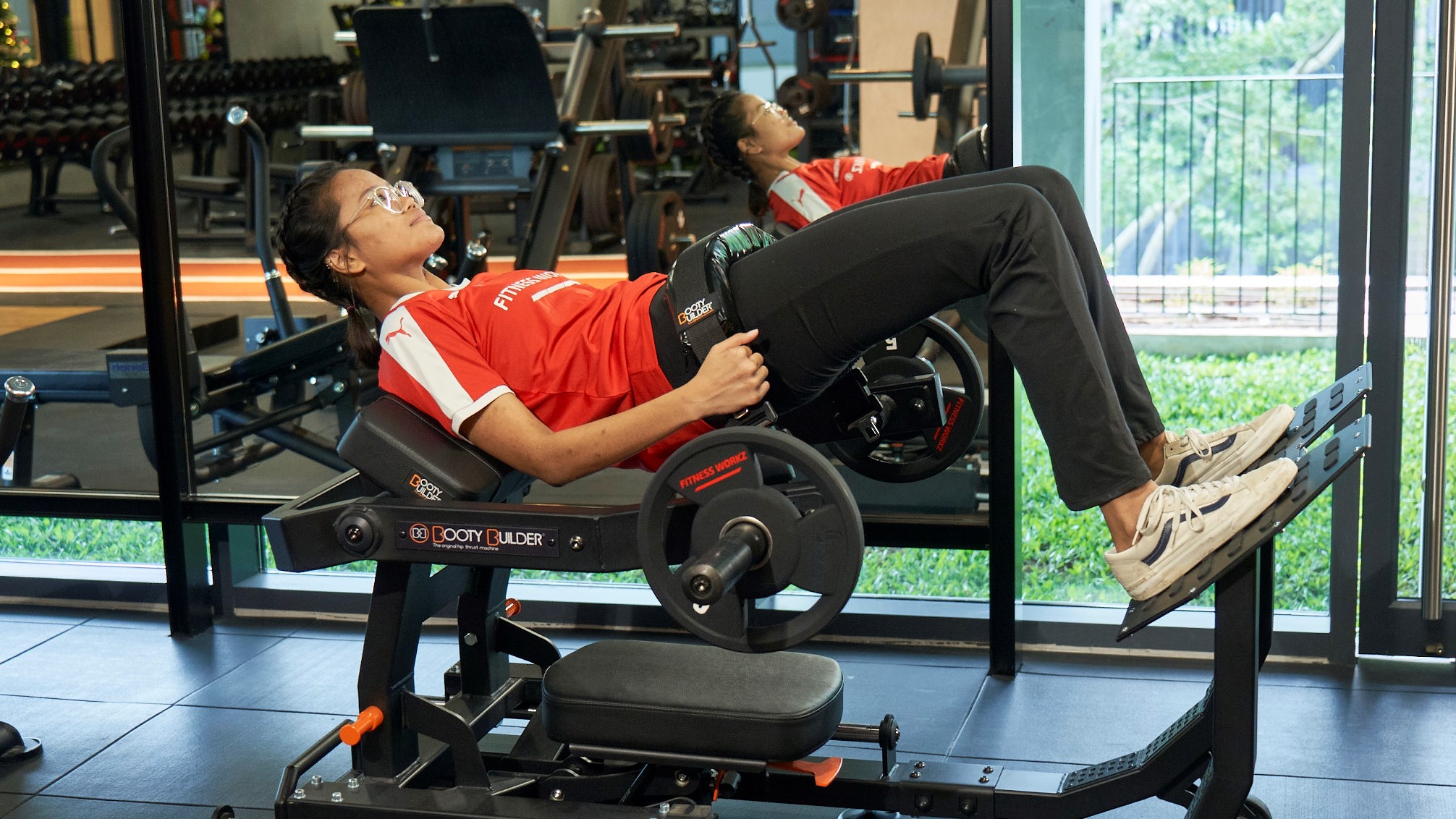 While most other HomeTeamNS Fitness Workz gyms feature a free weight zone, there's a few new toys at Fitness Workz Garage – both designed to deliver the ultimate posterior workout.
The hack squat machine is an ideal tool to build your glutes, maximising your training by enabling a wider range of movement for the glutes.
The zone also includes the Booty Builder: A weight-loaded hip-thrust machine that allow users to specifically target their glutes, instead of having to build up the station individually.
THE CARDIO ZONE: A RUNNER'S DREAM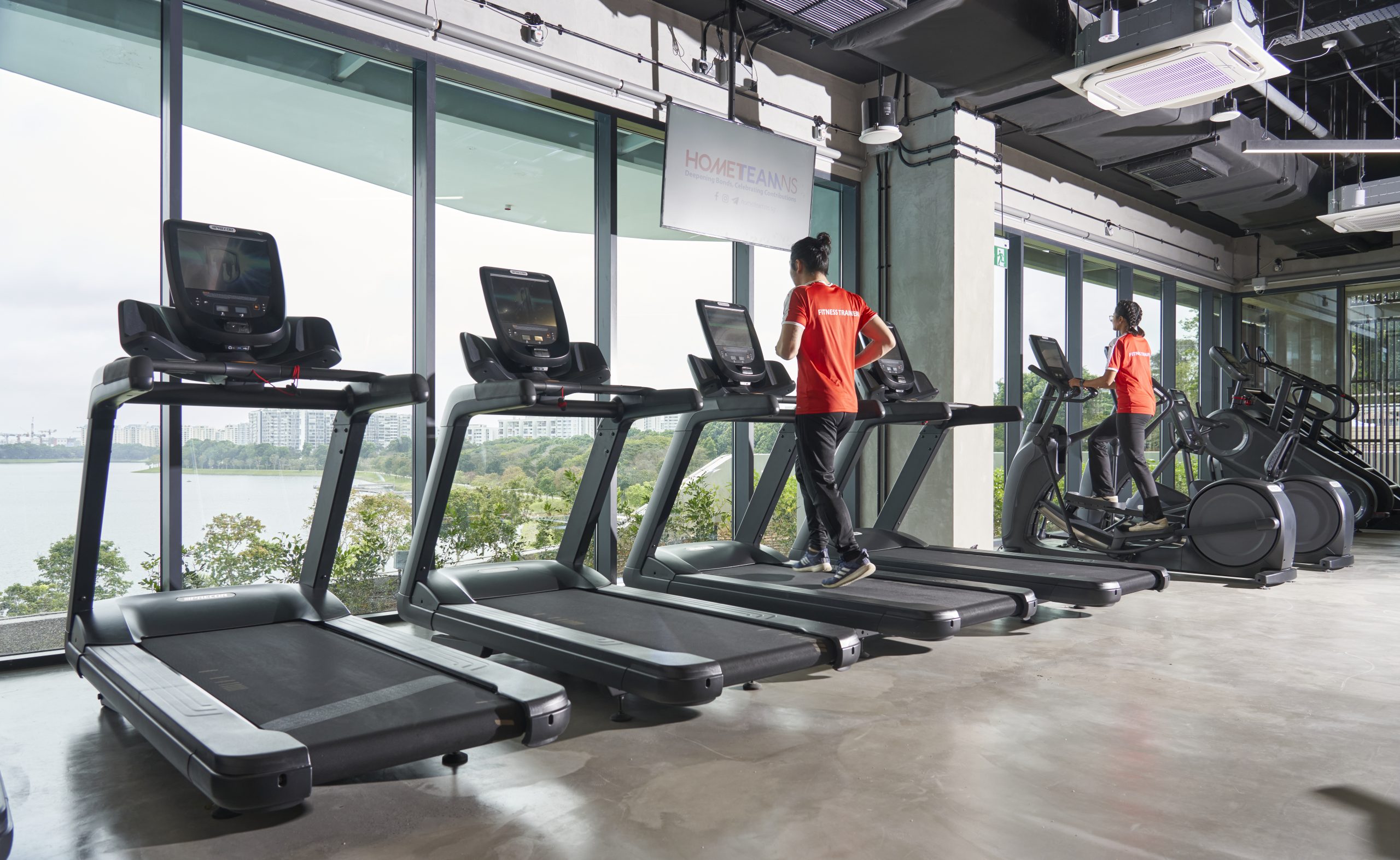 Apart from treadmills Fitness Workz Garage's cardio zone is equipped with cutting-edge equipment that will satisfy  cardio savants of any calibre. Best of all, the treadmills face Bedok Reservoir – how's that for a gym with a view?
Complementing the treadmills are Assault Runners – a premium self-operated treadmill powered by a user's own stride, which are intended to help you meet and exceed your fitness goals while burning more calories. Notably, at Fitness Workz Garage, runners can enjoy a luxurious view of the reservoir as they get their mileage in.
Also noteworthy is the ski machine, which allows users to work their legs, core, and arms in a smooth, continuous motion.
SPIN CLASSES AT THE HIGH-PERFORMANCE STUDIO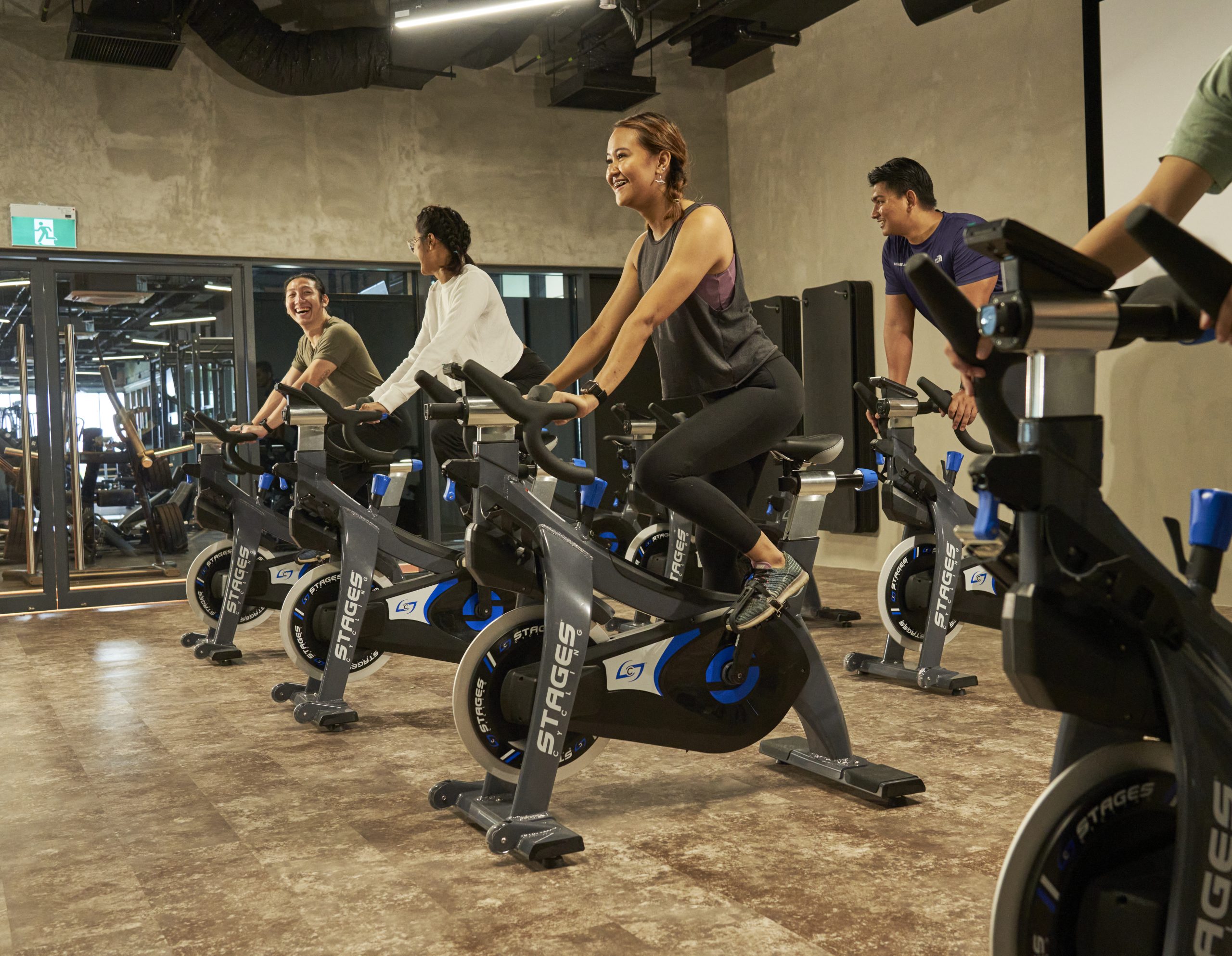 To cap it off, Fitness Workz Garage is the only gym that conducts spin classes at the high-performance studio. The gym offers the CruTV spin bicycle, equipped with a high-definition touchscreen so a user can easily keep track of his or her progress
Another eight spin bikes are also available in the High Performance Studio (HPS) for group classes. Additionally, virtual classes will also be conducted in the HPS on a daily basis for gym users to follow a training program without the need of a physical spinning instructor so members enjoy flexible, fun fitness options.
Ready to join the Fitness Workz Garage community? Check out our website for more information on the rates and other cool amenities.
Like our stories? Subscribe to our Frontline Digital newsletters now! Simply download the HomeTeamNS Mobile App and update your communication preference to 'Receive Digital Frontline Magazine', through the app settings.