Mother, sister, grandmother, wife, teacher – odds are, there's a woman who's played a significant role in your life and still continues to do so. As International Women's Day approaches, here are some ways you can say "thank you" to them.
TEXT: MELODY TAN
PHOTOS: HOMETEAMNS, SHUTTERSTOCK
International Women's Day is on 8 March – but it's a day not just for women, but for everyone to celebrate with the women in their lives.
After all, you might have heard the saying that "women hold up half the sky". Women all over the world have played an integral role in contributing to the economy and moving society forward, often while caring for their families at the same time. International Women's Day celebrates their achievements and raises awareness of the need for equality and greater visibility.
To show appreciation to the women in our lives, we can start with some simple, heartfelt actions that include making time for them to relax and enjoy a well-deserved pampering treat.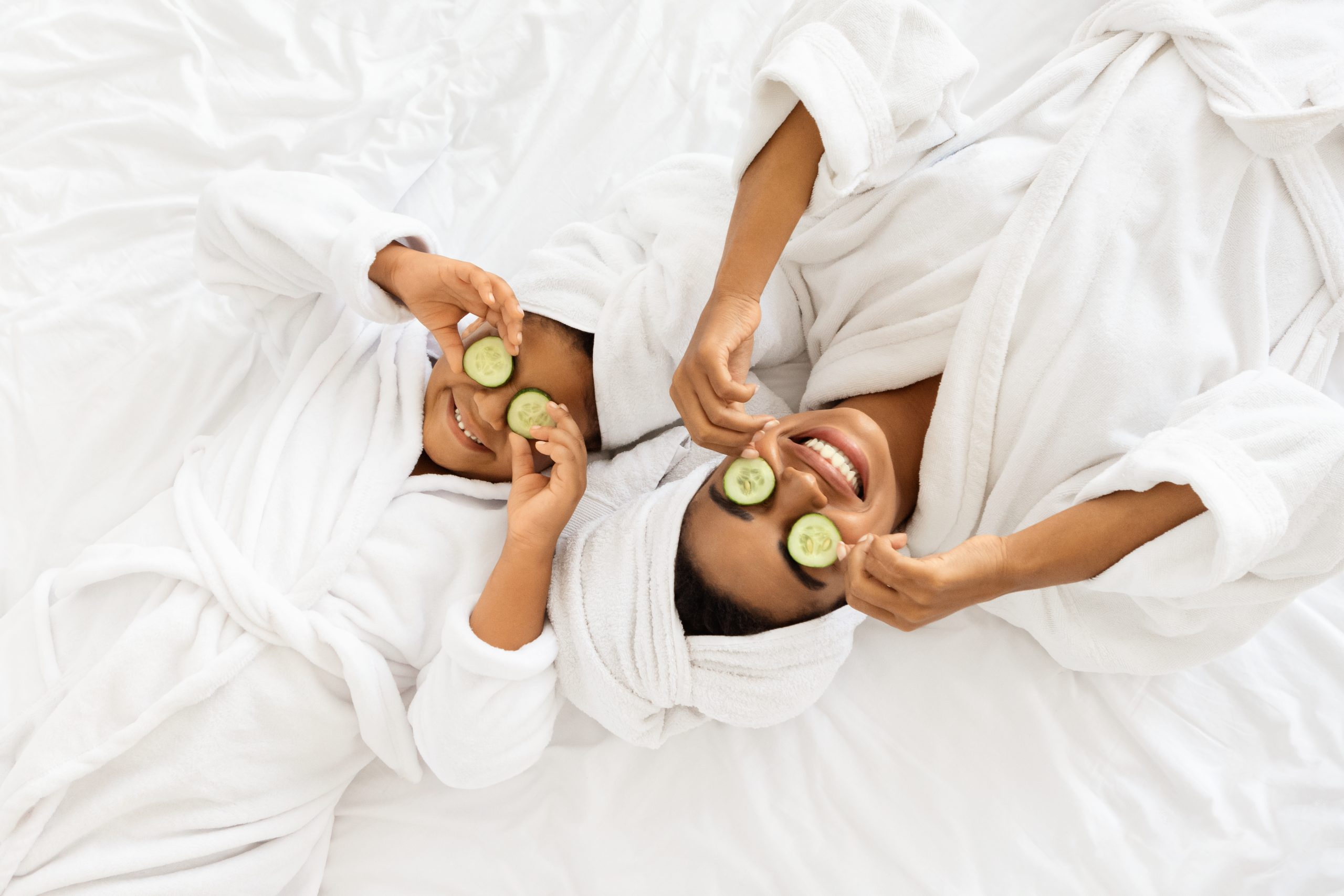 A spa day isn't just good for one's physical well-being — it also destresses and calms a busy mind, especially if your mum or wife constantly juggles work and family commitments. If scheduling is an issue, you can book her an hour-long massage after work or on weekends for a quick refresher. If she has more time to spare, some spas have packages that offer treatments from the top of her head to the soles of her feet.
Tip: Choose a spa in a setting that she'll like — some are in bustling shopping malls (perfect for some retail therapy afterwards) while others are tucked away in quiet garden enclaves for a truly relaxing retreat.
A GIFT FOR HER EVERYDAY NEEDS
If you'd like to get a gift for her but can't think of what to buy, why not observe her daily routine
and see how you can make it better? For example, if your mum enjoys going on morning walks, you could buy her a pair of well-cushioned shoes to support her feet better.
If your wife enjoys listening to music on her commute, she might like a new pair of wireless earbuds. And if she's into fragrances but has very specific tastes, buy her a body lotion, soap or shower gel that comes from the same line as her favourite perfume.
CARDS AND LETTERS OF APPRECIATION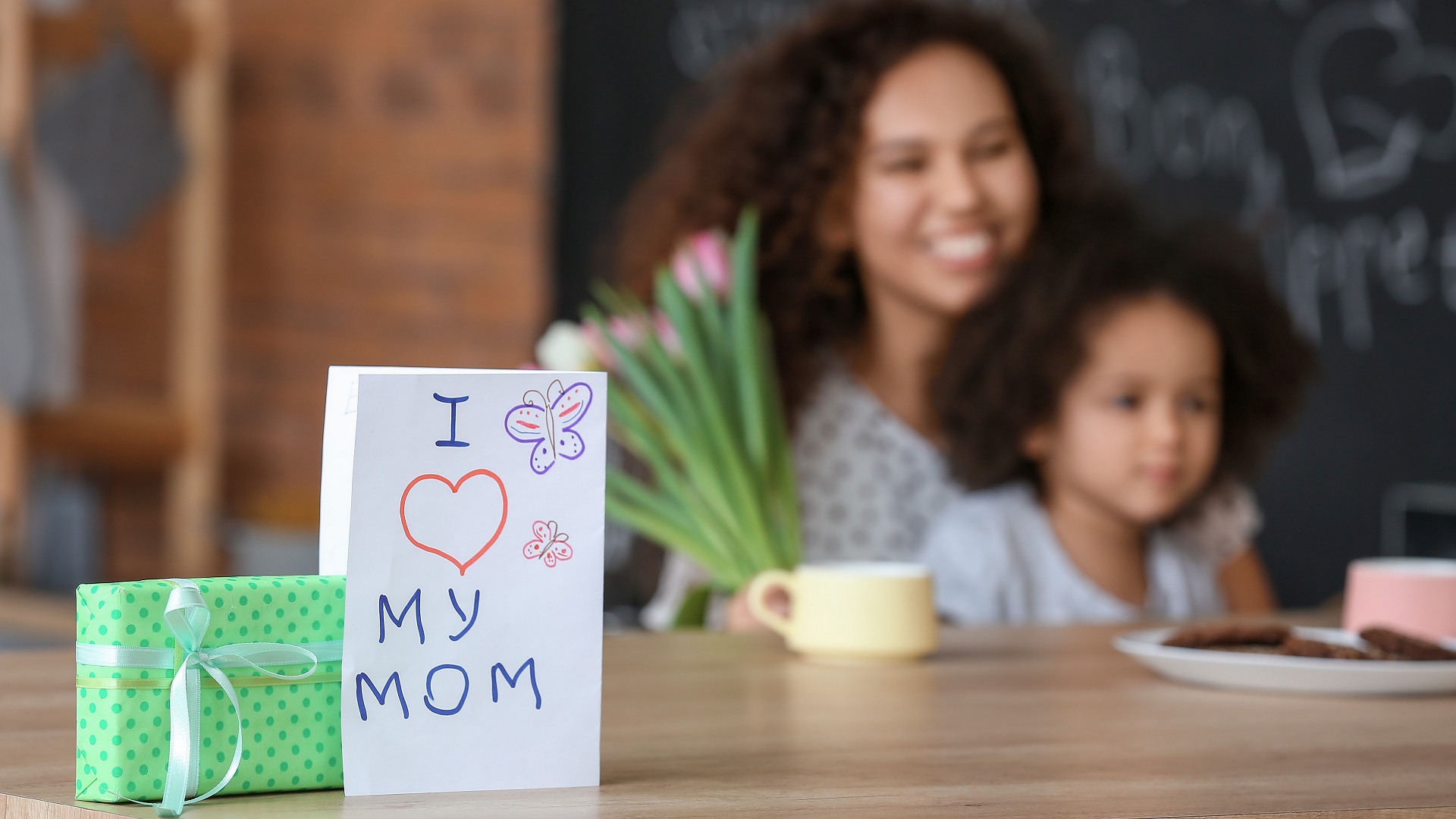 Whether you're showing your appreciation for a former teacher, a workplace mentor or a loved one, a heartfelt, handwritten note or card is always welcome. If it feels awkward to pen down your feelings, start by recalling a specific incident or act that moved you. Sum up what it was and how she helped you, before expressing your gratitude in a few simple lines. Beyond the personal message, your recognition of her effort goes a long way in shining an appreciative spotlight on the invisible work women often do day-in and day-out, in the workplace and at home.
HELP HER PURSUE HER HOBBIES
In hectic Singapore, it can be tough to detach oneself long enough from work and personal responsibilities in order to pursue hobbies or self-improvement. But taking time off for hobbies has long been associated with better physical and mental health.
If you know that she's been wanting to try a new fitness routine, encourage her with the gift of classes in yoga, Pilates or even hoop fitness. If she's into watercolours or scrapbooking, she'll enjoy a gift of art supplies, or a voucher to her favourite craft store. Your thoughtful gift will also remind her to slow down and make time for her own personal development.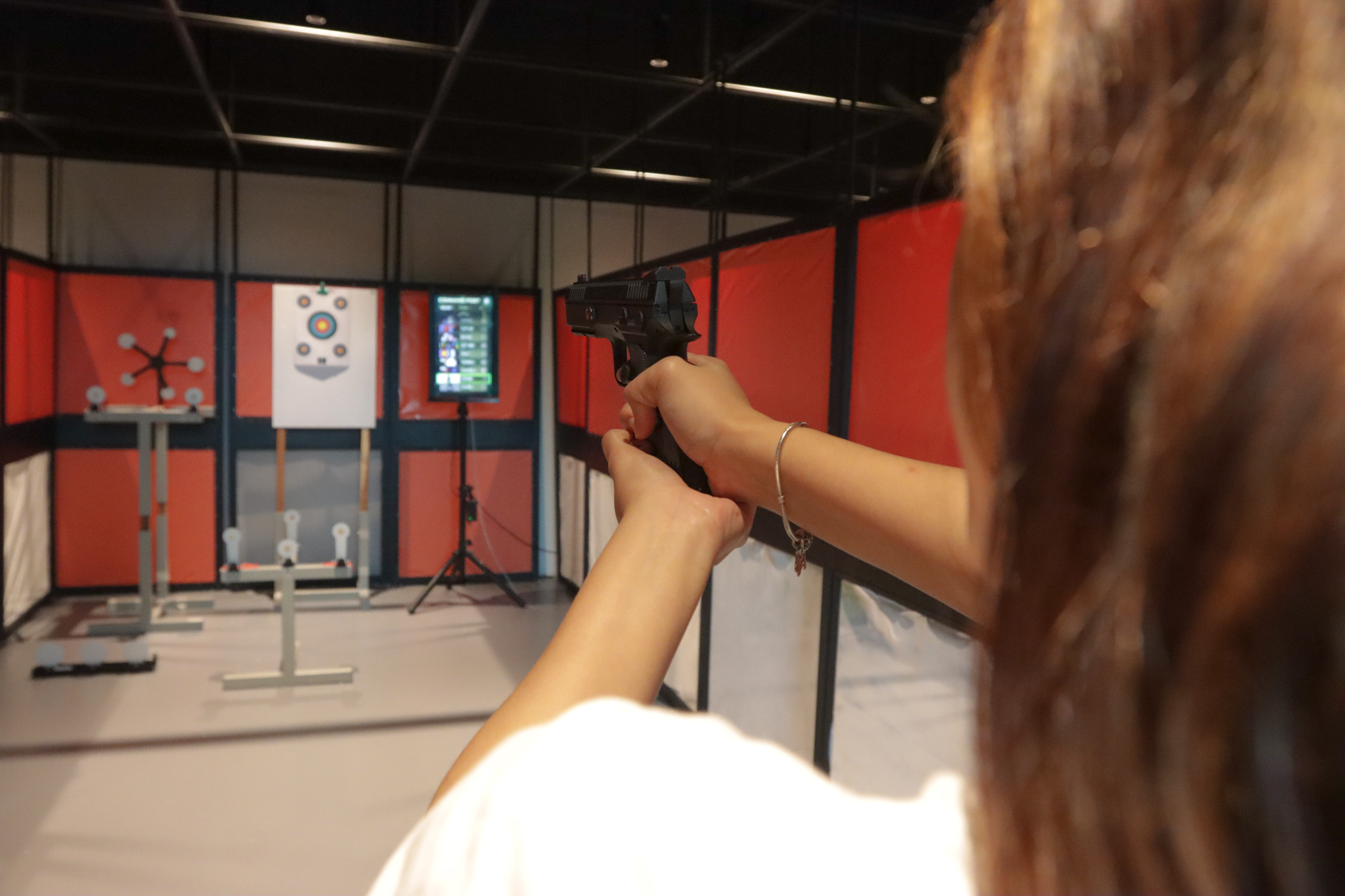 Are the same old date-night choices getting boring? If travel is still not on the table, be a tourist in Singapore instead. Take her on a journey to prehistoric times, but in air-conditioned comfort at the Lee Kong Chian Natural History Museum. In addition to housing an extensive collection of Singapore's natural heritage, it also holds a herbarium — which will be of interest to avid gardeners — and a collection of preserved zoological specimens. Until 31 December 2023, HomeTeamNS members get 10 per cent off a maximum of five admission tickets per day when they present their membership card at the counter.
But if fossils aren't her cup of tea, see Singapore from a different angle on the Singapore Cable Car Sky Network. By presenting their membership card, HomeTeamNS members enjoy 35 per cent off the Cable Car Sky Pass, which offers round-trip access to all six cable car stations on the Mount Faber and Sentosa Lines. The promotion ends on 31 March.
For a unique day out, TactSim, the indoor airsoft area at the HomeTeamNS Khatib clubhouse is hosting its first Ladies Night. It will be open only for female players on 9 March 2022, from 5.30pm to 10pm. Players enjoy a 30 per cent discount on Player Vs Player and Target Shooting at the range.
SPEND QUALITY TIME TOGETHER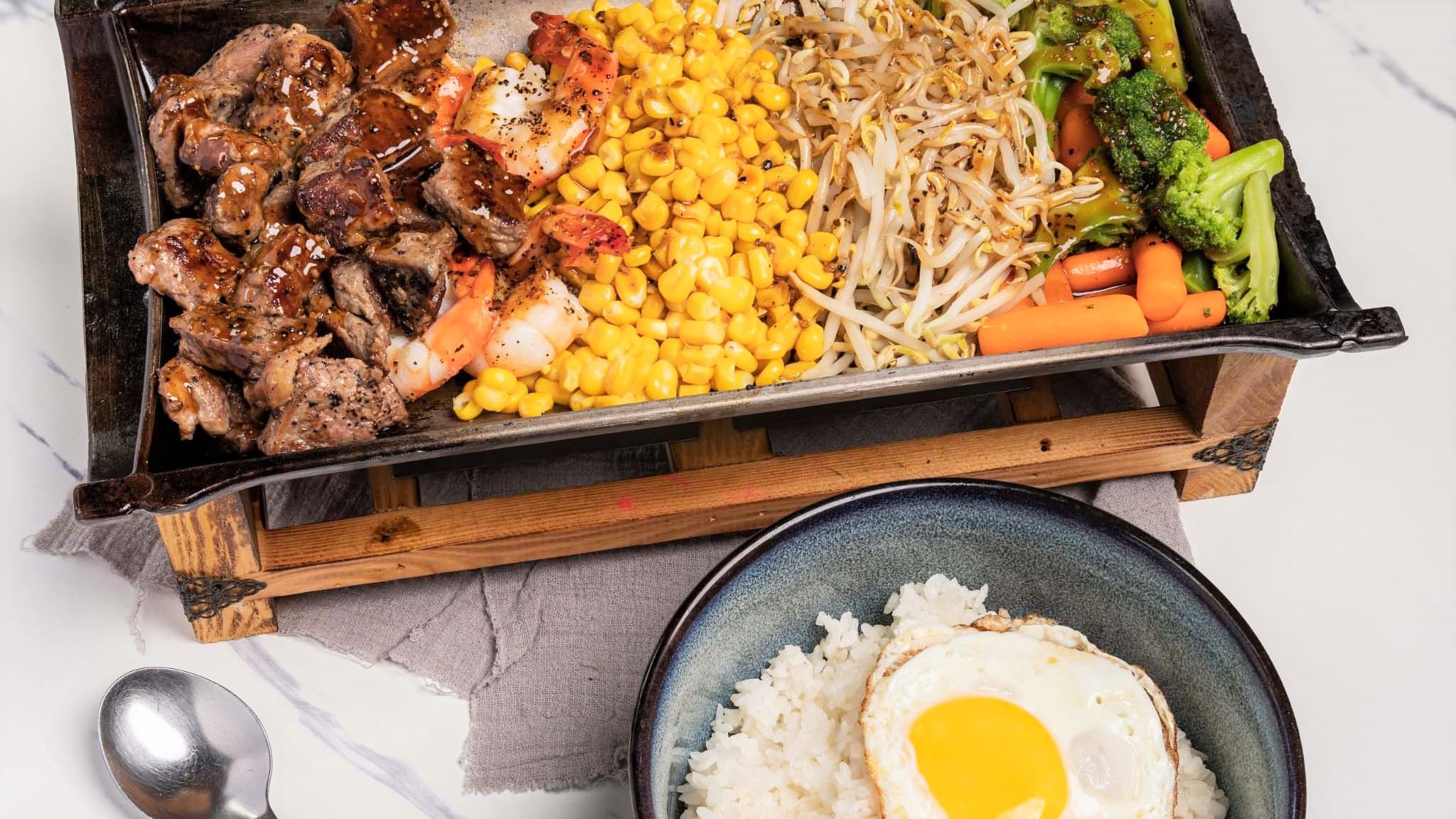 Thanking your mum or grandmother for being there for you can sometimes be as simple as scheduling a chat over a meal or a cup of coffee, or simply give her a call to ask how her day went. Providing a listening ear has been shown to lower the risk of dementia for elderly family members — a risk that is very real for women, as they are more likely to suffer the disease. If your grandmother or mother enjoys reminiscing, ask them about their childhood and encourage them to see how far they've come since those early years — a momentous journey worth celebrating, this International Women's Day.
If they're fans of teppanyaki, you're in luck. At Indulge Teppanyaki & Grill House at HomeTeamNS-JOM Balestier, every dine-in teppanyaki set comes with a free dessert of either a chocolate banana cake or cheesecake from 5-8 March 2022.
If seafood is their cuisine of choice, JOM Makan Seafood at HomeTeamNS-JOM Balestier offers a wide selection. From 7-11 March, dine-in guests who spend a minimum of S$100 will enjoy 1 complimentary mocktail for each woman at the table.
To enjoy these special treats, simply flash the promotion upon ordering at the counter.