For low-key yet standout date nights and gatherings, check out these dining gems, some of which offer great discounts for HomeTeamNS members.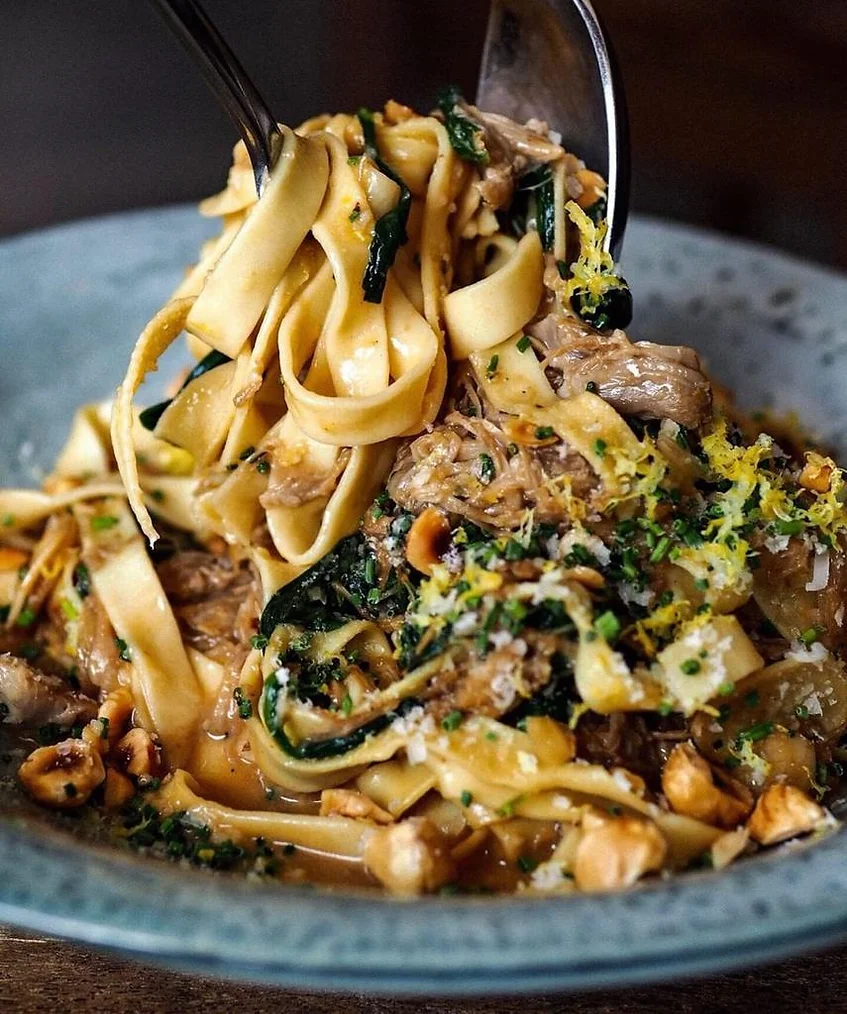 Featuring a minimalistic vibe, South Union Park specialises in handmade pasta among other Italian and Western dishes with a twist. Its signature pasta is the Duck Confit Tagliatelle, a luscious marriage of housemade egg pasta, shredded duck confit, hazelnuts and masala cream. Another must-order is the Squid Ink Bone Marrow. Described as "meat butter", this consists of seared bone marrow, squid ink soffrito, garlic crumbs and chives, served with grilled country bread – smear the marrow like butter on the bread before popping it in your mouth. Although tucked away in a residential area off Kembangan MRT, this restaurant is quite popular so head there early.
101 Jln Kembangan, Singapore 419139
SUKI-SUKI THAI HOTPOT AT HOMETEAMNS KHATIB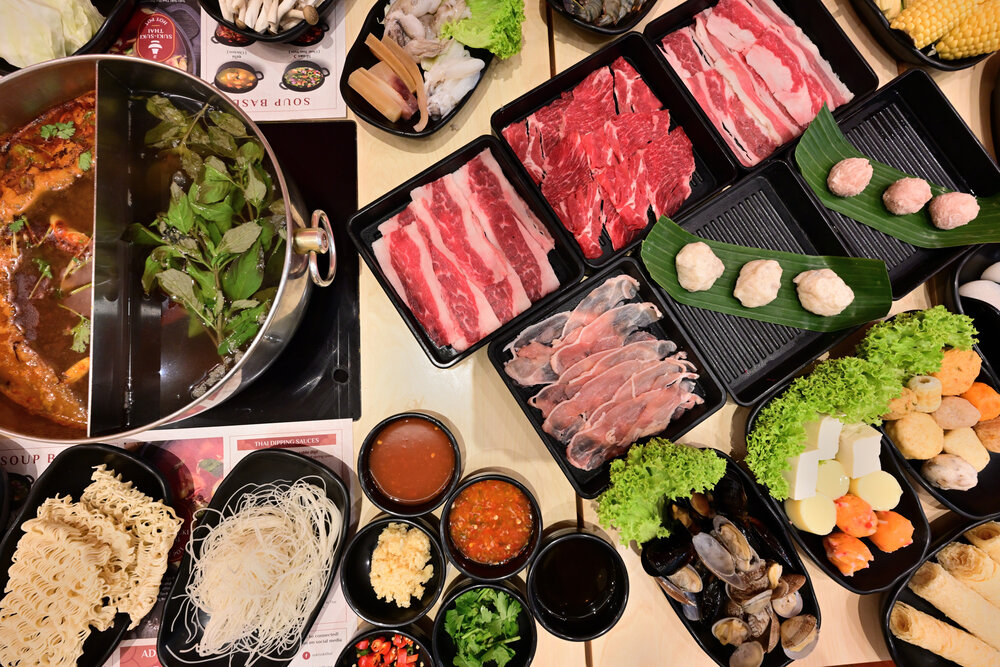 For a twist on the regular hotpot, check out this halal Thai-style buffet steamboat joint. It offers six Thai soup bases – such as Clear Tom Yum, Red Tom Yum and Sweet Basil Chicken – and over 40 quality ingredients, including Wagyu beef, flower crab and homemade fish paste. Brought to you by the people behind Siam Kitchen and Bangkok Jam, the eatery goes the mile for authenticity as even the dipping sauces are Thai-inspired. Free-flow drinks and dessert are included in the buffet price. There's a 10 per cent discount for HomeTeamNS members.
2 Yishun Walk, #01-01 HomeTeamNS Khatib, Singapore 767944
PORTA PORTA ITALIAN RESTAURANT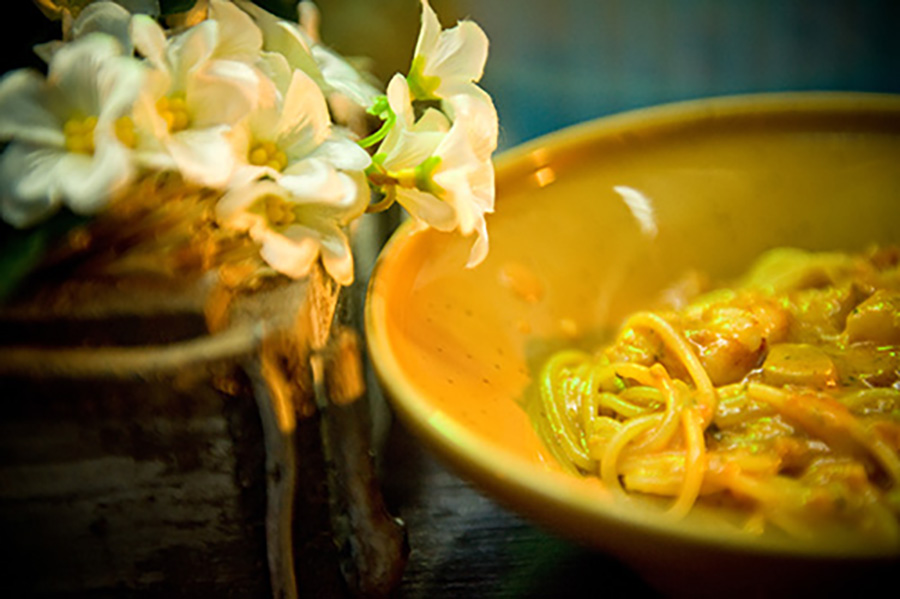 "Porta porta" means "door to door" in Italian. In this case, from their home to your tummy, this Muslim-owned establishment has been serving guests for over 25 years. Located in a rustic shophouse at Simpang Bedok, a unique feature here is the fai te (you do it) set that allows you to sit back and be surprised by multiple delicious discoveries prepared by the chefs — an Italian omakase, if you will. Otherwise, their pastas are especially recommended. Try the Pasta Con Salsa Di Gamberi (pasta with prawn cream sauce), which features nonna's (grandma's) secret marinara sauce, or the Tagliatelle Al Nero Di Seppie (egg noodles with black squid sauce), which is always interesting and fun with its tongue-staining black squid ink.
No. 32 Jln Pari Burong, Singapore 488698
INDULGE TEPPANYAKI & GRILL HOUSE AT HOMETEAMNS-JOM BALESTIER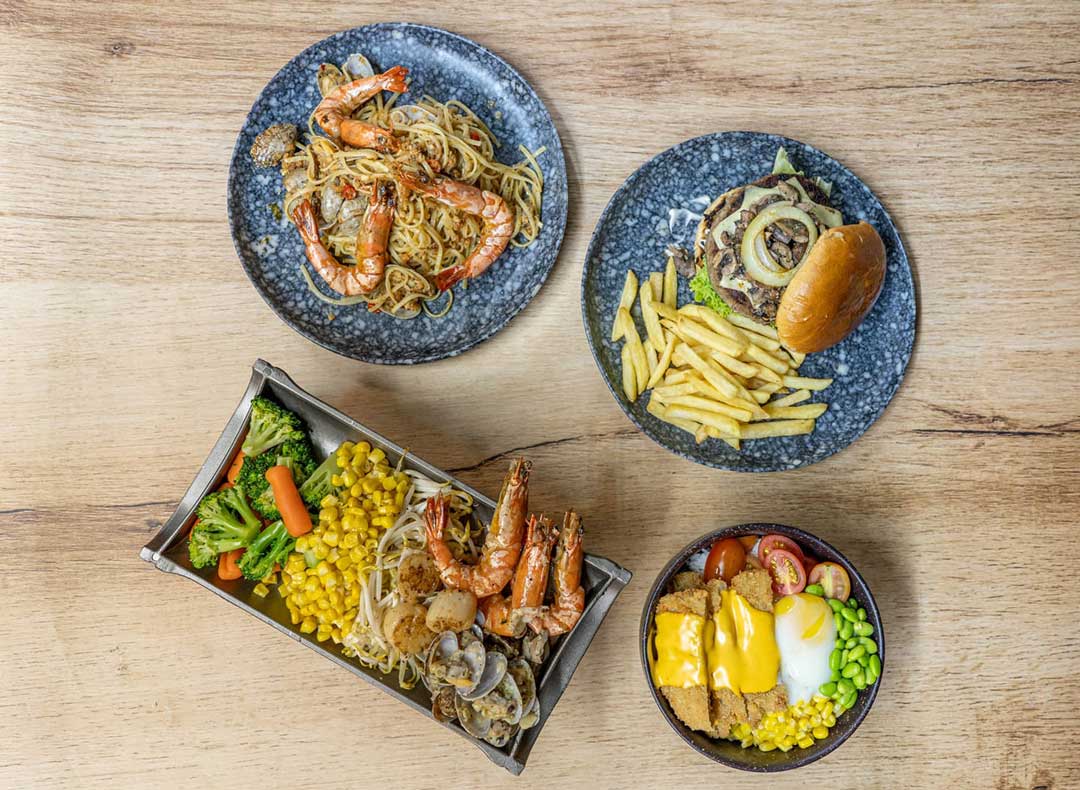 For hearty Western fare with a Japanese twist, you'll indeed be able to indulge at Indulge. From its roots as a humble stall in a coffeeshop, Indulge has expanded into a chain of several outlets, including this flagship restaurant. Omitting pork and lard in their recipes, Indulge is popular for its customisable rice and salad bowls, and pasta sets. Each of them comes with a base and protein of your choice – we like the flavourful and succulent chicken chop, and for the pasta, the innovative hae bee hiam (dried shrimp) or mala sauce. However, it is their teppanyaki sets that you must try at this branch. Each set comes with a protein option, a choice of black pepper or yakiniku sauce, and a variety of greens, including broccoli, baby carrots, bean sprouts and corn. The Seafood Set is particularly mouthwatering, consisting of a hotplate teeming with prawns, scallops and clams. HomeTeamNS members enjoy a 15 per cent discount on their total bill.
31 Ah Hood Rd, #01-04, Singapore 329979
ELA AT HOMETEAMNS BUKIT BATOK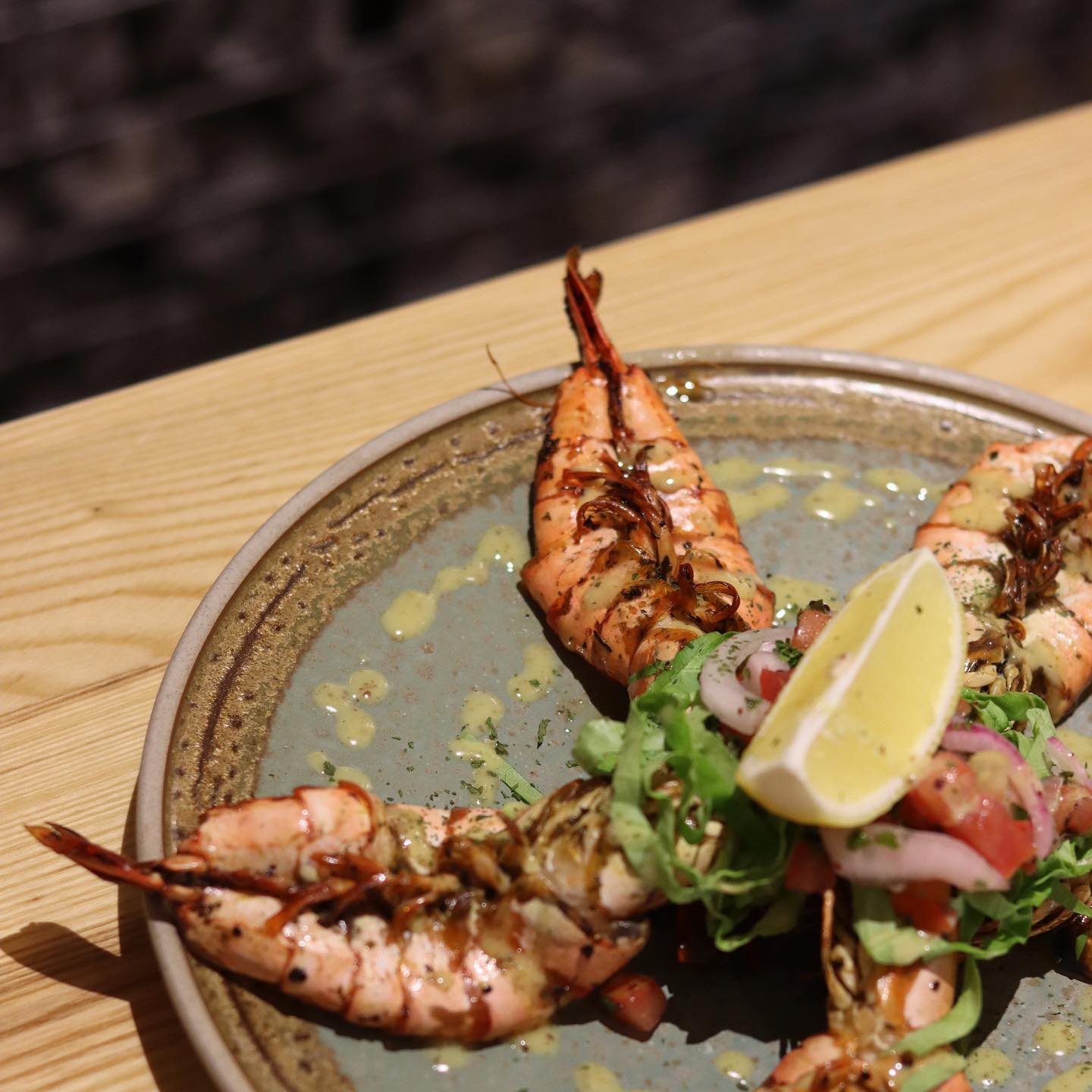 One of HomeTeamNS Bukit Batok's healthier dining options, Ela is The Black Hole Group's (wildly popular Tipo is another brainchild) answer to halal Greek cuisine. Here, grilled meat and seafood served with naked salads take centre stage, alongside piquant dips. Order a Dip Party Platter to share among friends – its charred eggplant melitzanosalata, salty cod roe taramasalata, ricotta and red bell pepper spiked tirokafteri and garlicky yoghurt-based tzatziki are paired with warm, fluffy Pita bread to whet the appetite. Mediterranean cuisine is known for its fresh seafood, so don't miss their chunky Swordfish skewers as well as springy Octopus, which rests on a bed of garlic and potato mash and is drizzled with a lemon sauce and olive oil. HomeTeamNS members enjoy a 20 per cent discount here.
2 Bukit Batok West Ave 7, HomeTeamNS Bukit Batok, #01-07 A/B, Singapore 659003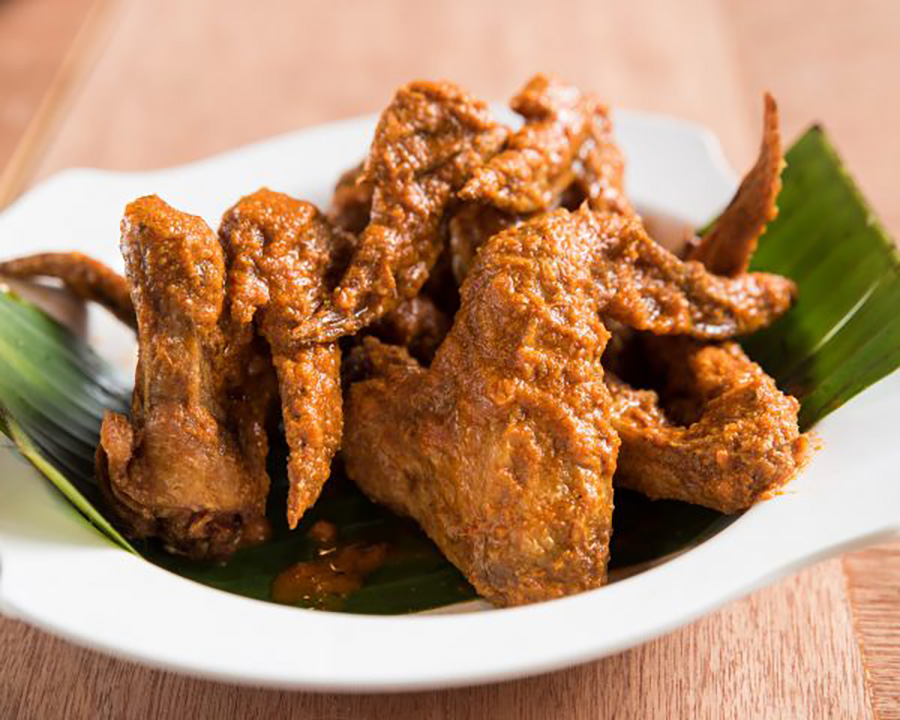 Ensconced in a little corner of Sembawang, this rustic cafe specialises in Peranakan fare, with some creative interpretations. Interesting dishes to pair with their signature nasi ulam (rice mixed with shredded herbs) include the Duck Rendang, German Pork Knuckles Garam Assam, and Lamb Shank Rendang. Woody also has a special fried rice menu, including highlights such as the pungent Sambal Chinchalok Fried Rice and Buah Keluak Fried Rice. Spice lovers can also take up the Woody Buffalo Wings challenge – with nine levels of spiciness ranging from "Very Mild" to "Towering Inferno" to tingle your senses.
12F Andrews Ave, Singapore 759930
SRI BISTARI AT HOMETEAMNS BEDOK RESERVOIR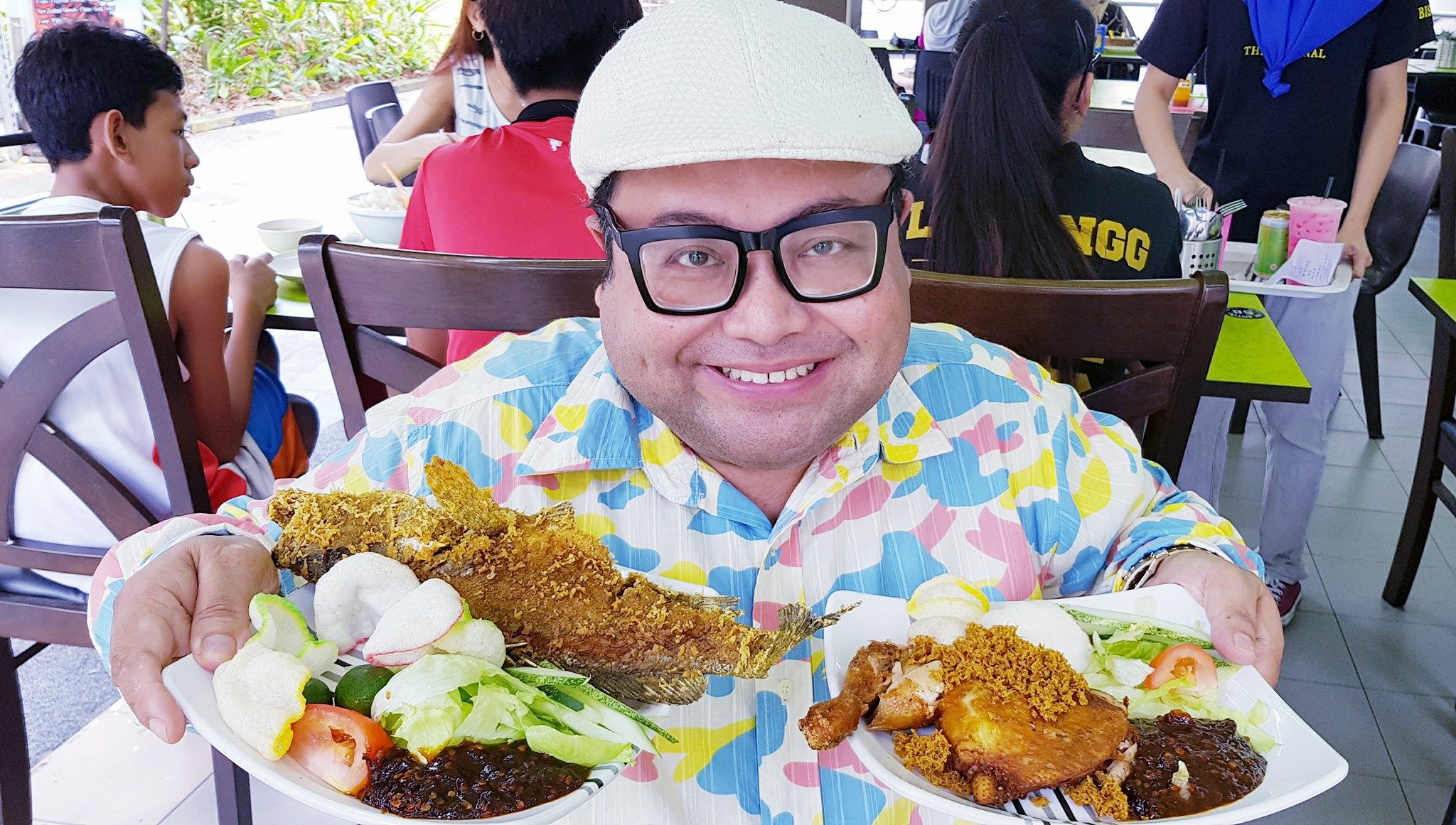 Previously known as D.U.I.T, located at the now-defunct HomeTeamNS Sembawang, Sri Bistari is a familiar favourite among HomeTeamNS members. It is well known for its nasi ayam penyet (smashed fried chicken with rice) and grilled seafood options such as sotong (squid), stingray and prawns. Its popular dessert of a warm Belgian waffle, topped with your choice of gelato, certainly hits the spot after all that spicy sambal. There's a 10 per cent discount for HomeTeamNS members.
900 Bedok North Rd, HomeTeamNS Bedok Reservoir #02-01, Singapore 479994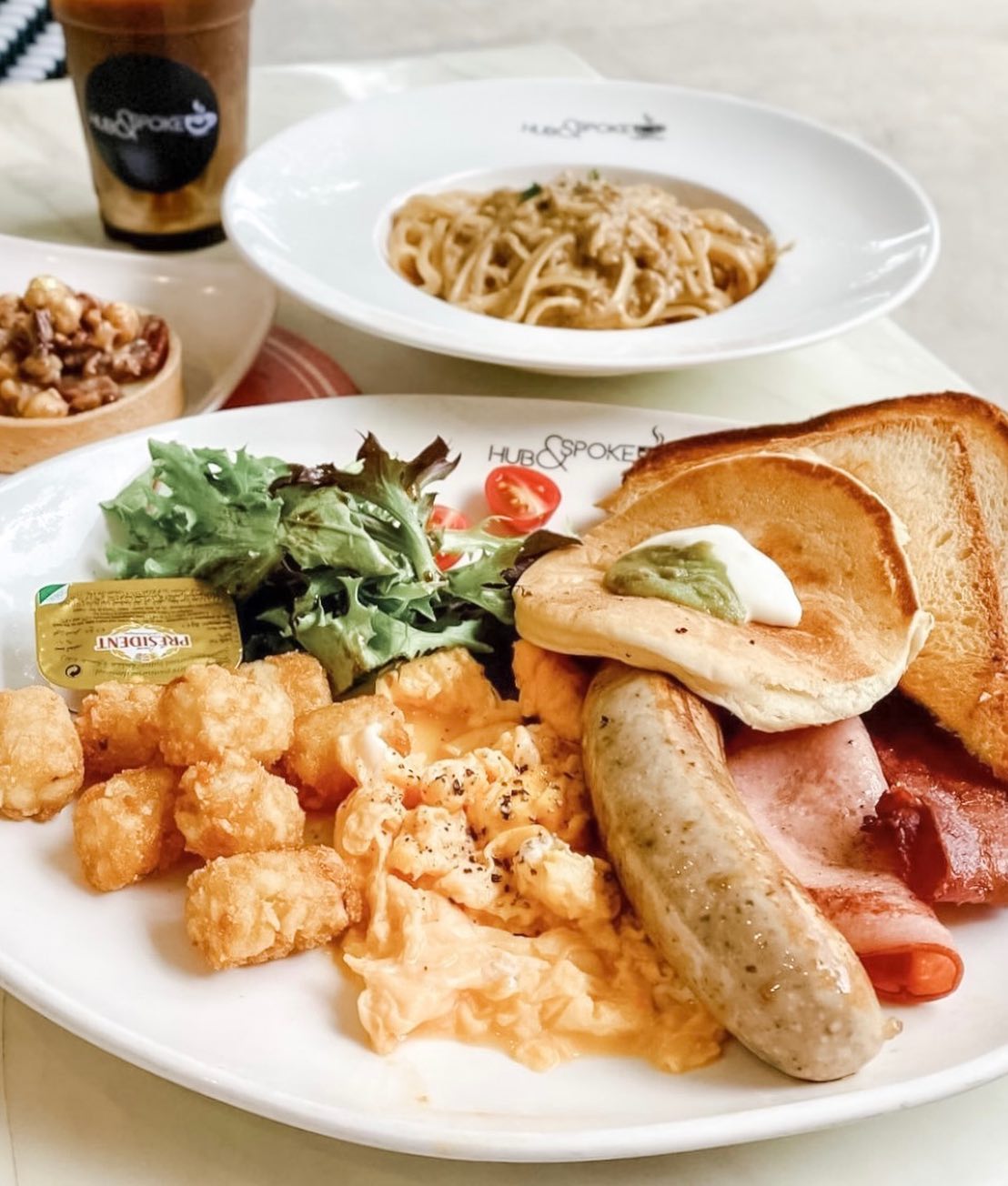 This under-the-radar cafe overlooking a leafy courtyard is your reward for venturing to a comparatively lesser-known area of Changi Airport Terminal 2. You can choose to have local or Western fare within the eatery's colonial-themed glasshouse setting, where an abundance of natural light filters through floor-to-ceiling windows, or alfresco under a canopy. We recommend The Big Brekkie, which comes with buttermilk pancakes, brioche toast, eggs, sausages and tater tots; the Truffle Crab Roll; or the Wagyu Beef Burger. Classic local fare such as kaya butter toast, nasi lemak and mee siam are also available, alongside the requisite kopi and teh.
60 Airport Boulevard #01-T2S-02, Singapore Changi Airport, 819643
ORCHID LIVE SEAFOOD AT HOMETEAMNS KHATIB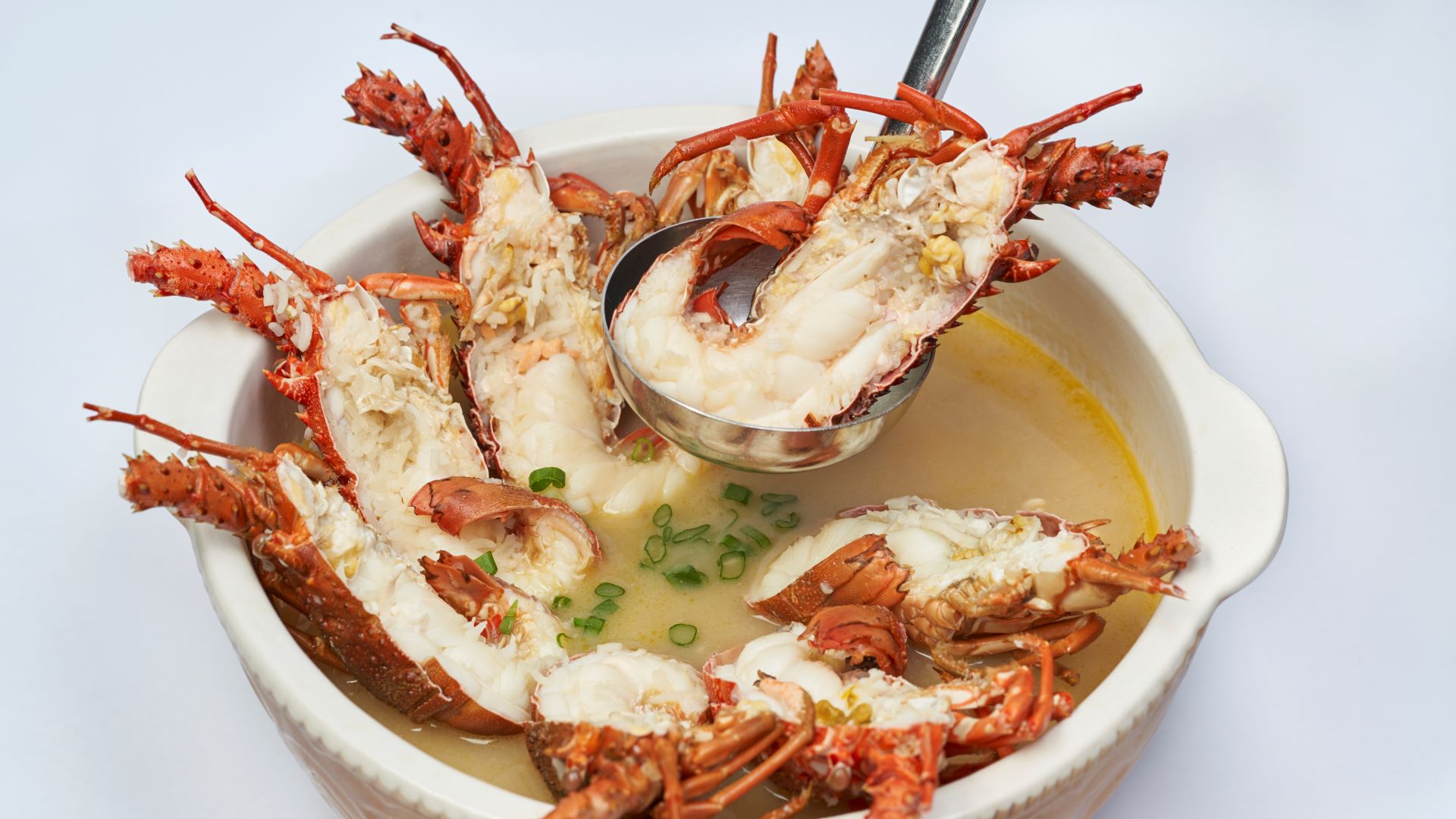 For the ultimate comfort food, you can't go wrong at this Teochew seafood stalwart. A must-order is the restaurant's signature Live Lobster Porridge. Made since 1999 from a secret recipe, it features succulent fresh lobster meat and is seasoned with fragrant sesame oil and spring onions. Served piping hot, it is an umami flavour-bomb. Pair it with Steven Chicken, the other famous dish at Orchid Live Seafood. Deboned and specially marinated with a sauce created from a 20-year-old recipe, the juicy chicken wings are then fried to perfection. You will not be able to stop at one. HomeTeamNS members enjoy 10 per cent off their total bill.
2 Yishun Walk, #03-01 HomeTeamNS Khatib, Singapore 767944