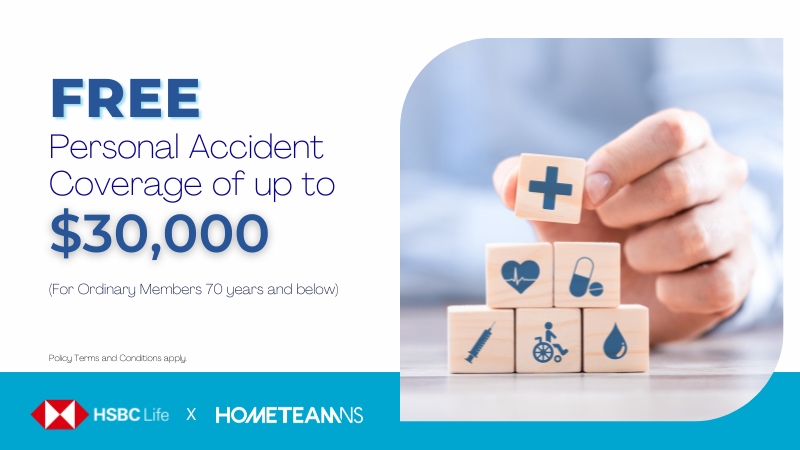 Free HSBC Life Personal Accident Coverage for Ordinary Members
YOUR PEACE OF MIND WITH HSBC LIFE'S GROUP PERSONAL ACCIDENT INSURANCE AT HOMETEAMNS.
For all HomeTeamNS Ordinary Members aged 70 years old and below, we've got you covered! As part of the benefit, it gives you coverage of up to $30,000 for Accidental Death / Permanent Disablement. And it's FREE!
Check out the table below for the schedule of benefits you are eligible for:

The policy number for this coverage is P2156623.
For a comprehensive view of the policy, including the Table of Compensation and Exclusions:
Should you have any enquiries regarding the policy, you may contact Customer Care at cc.gi@mail.life.hsbc.com.sg or call +65 6880 4888.
DON'T FORGET TO QUOTE THE POLICY NUMBER (P2156623) WHEN SUBMITTING YOUR ENQUIRY OR CLAIMS.
FAQs on HomeTeamNS Membership – Insurance