HomeTeamNS understands the importance of family bonding and is always looking for ways to encourage connections. During the recent June holidays — and working around the challenge of Phase 2 (Heightened Alert) restrictions — the team at HomeTeamNS Khatib came up with the idea of tapping into Singapore's diversity for the month-long virtual event Culture Shiok.

Children and their families had fun learning about Malay, Chinese, Indian and Peranakan cultures. Each week's online activities highlighted a different culture. Virtual events included live gameshows, arts and crafts workshops and a Foodie Journey.
Close to 300 participants learnt about Singapore's various cultures during Culture Shiok. They even got creative in hands-on activities from the comfort of their homes.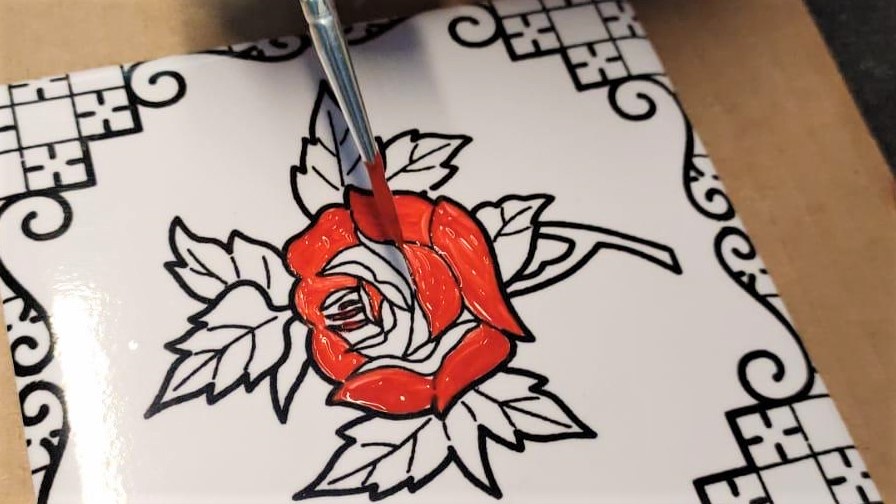 Held on Saturdays, participants showed their artistic flair in online craft workshops, where they discovered the art of batik and tile painting, flower garland creation and rainbow calligraphy. Craft kits needed for each activity were delivered to registered participants.
During the Peranakan tile painting workshop, participants received exclusive insights from the curator and owner of The Intan, Baba Alvin Yapp, about the Peranakan culture, and learned the art of painting beautiful and colourful tiles.  The Intan is the first home museum in Singapore dedicated to the Peranakan culture, and is also the inspiration to our Peranakan-themed T-Play at Khatib Clubhouse.
2. Putting Their Game Face On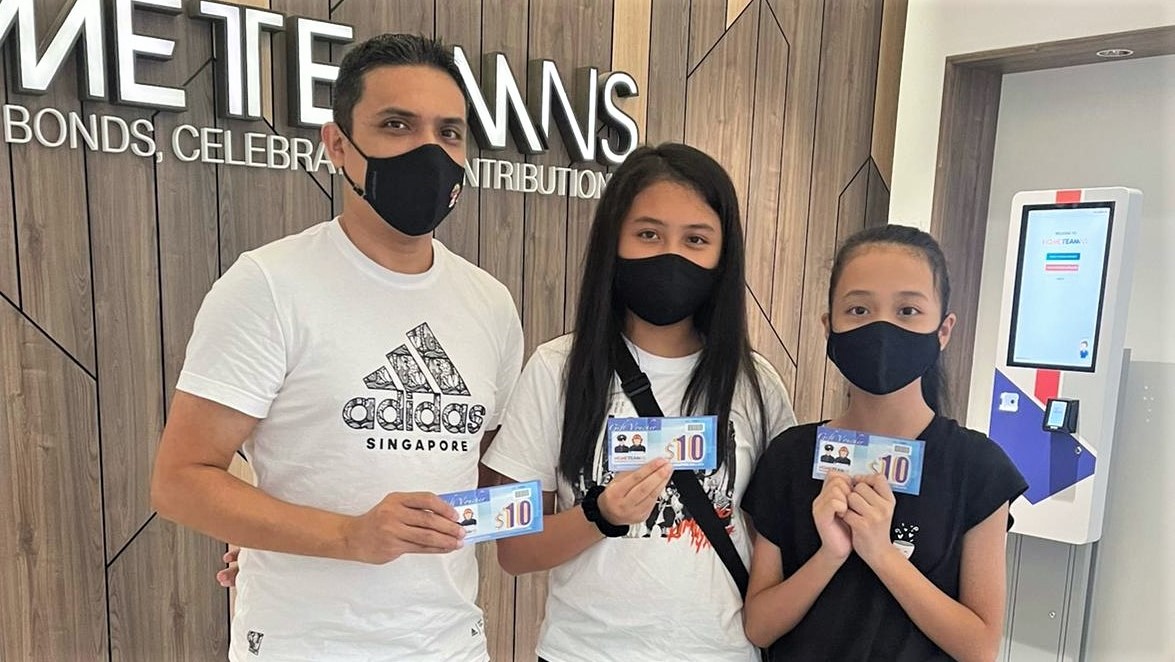 Participants occupied their mid-weeks by taking part in 'live' gameshows on HomeTeamNS Khatib's Facebook page. They went head-to-head with other families during Trivia Night, Pictionary, Charades and Speak-Out. Aside from making friends with other families, participants also and stood to win S$1,200 worth of vouchers from the gameshows.
3. Marking Their Food Trail
HomeTeamNS Khatib collaborated with the This is what we eat at home exhibition as part of the Foodie Journey, a series of online episodes on HomeTeamNS Khatib's Facebook page about the different  cuisines and flavours of each culture. Participants showcased their meals in a digital food journal, while standing a chance to win passes to T-Play, our indoor children's playground.