The dedication and contributions of HomeTeamNS volunteers were celebrated in conjunction with the Official Opening of HomeTeamNS Khatib Clubhouse
TEXT: ADLINA ADAM
PHOTOS: HOMETEAMNS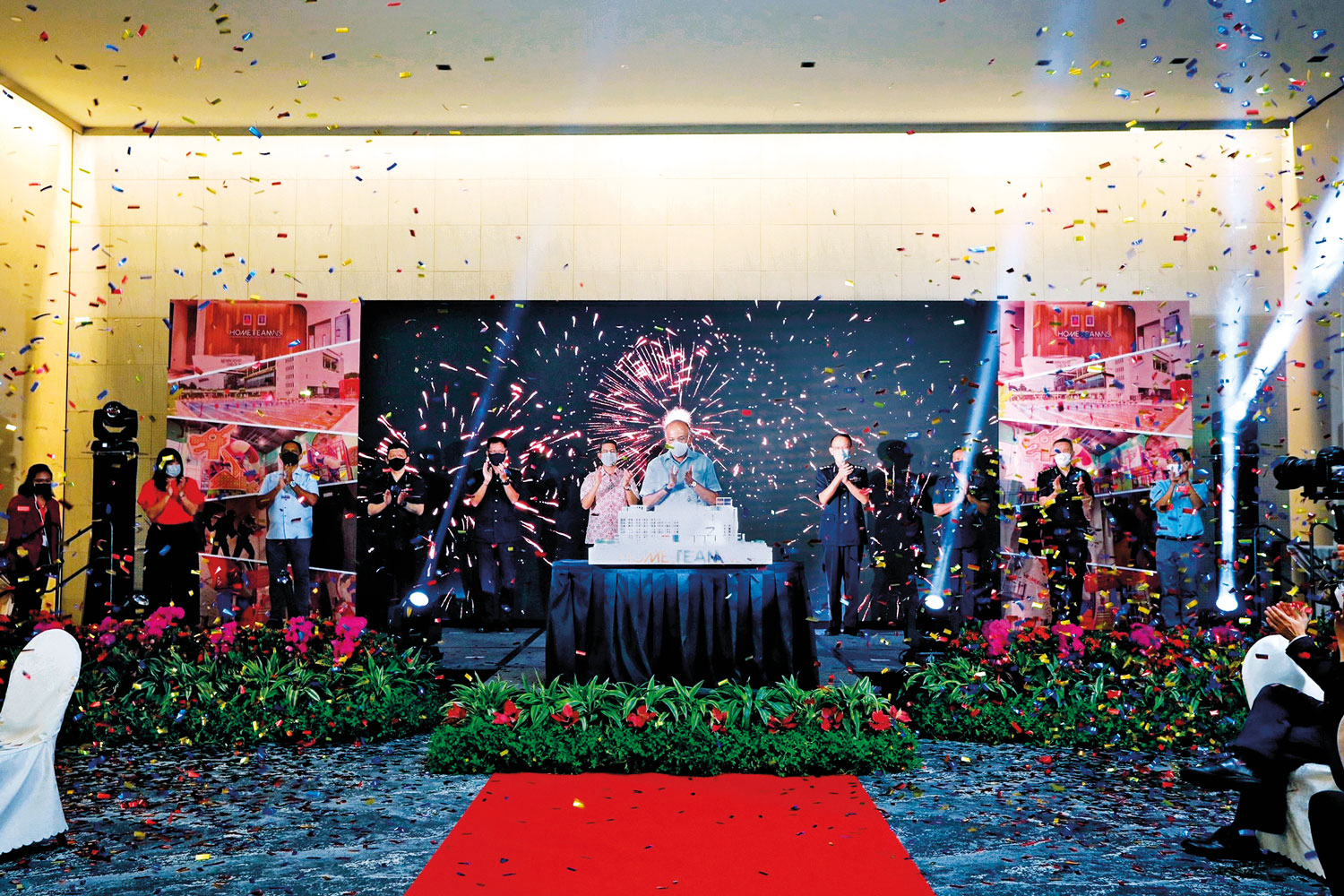 The Official Khatib Clubhouse Opening and Awards Ceremony was held on 10 April 2021 at HomeTeamNS Khatib Clubhouse. The event marked the unveiling of Singapore's first smart clubhouse, while also celebrating the service of the NSmen.
Launched by Guest-of-Honour Mr K Shanmugam, Minister for Home Affairs and Minister for Law, and Chairman of the HomeTeamNS Board of Governors, and Associate Professor Muhammad Faishal Ibrahim, President of HomeTeamNS, the event adhered to strict safe management measures and was kept small-scale. However, invitations were extended to many more online viewers, who caught the live broadcast on HomeTeamNS' official Facebook page.
First of Many
The brand-new HomeTeamNS Khatib is home to various never-before-experienced facilities in Singapore — from the city's only Peranakan-themed indoor playground T-Play, to the first indoor Player-versus-Player (PvP) airsoft arena TactSim. The clubhouse also has the honour of being Singapore's first ever 'smart' clubhouse with advanced features and facilities, as well as eco-friendly innovations.
To better connect with younger NSmen, HomeTeamNS boosted its digital presence through its website and the HomeTeamNS mobile application. According to LTC (NS) Sim Meng San, the Chairman of the Executive Committee of HomeTeamNS Khatib, the COVID-19 pandemic has enabled the organisation to go beyond traditional clubhouse operations and to find alternative ways to engage with members through numerous online activities.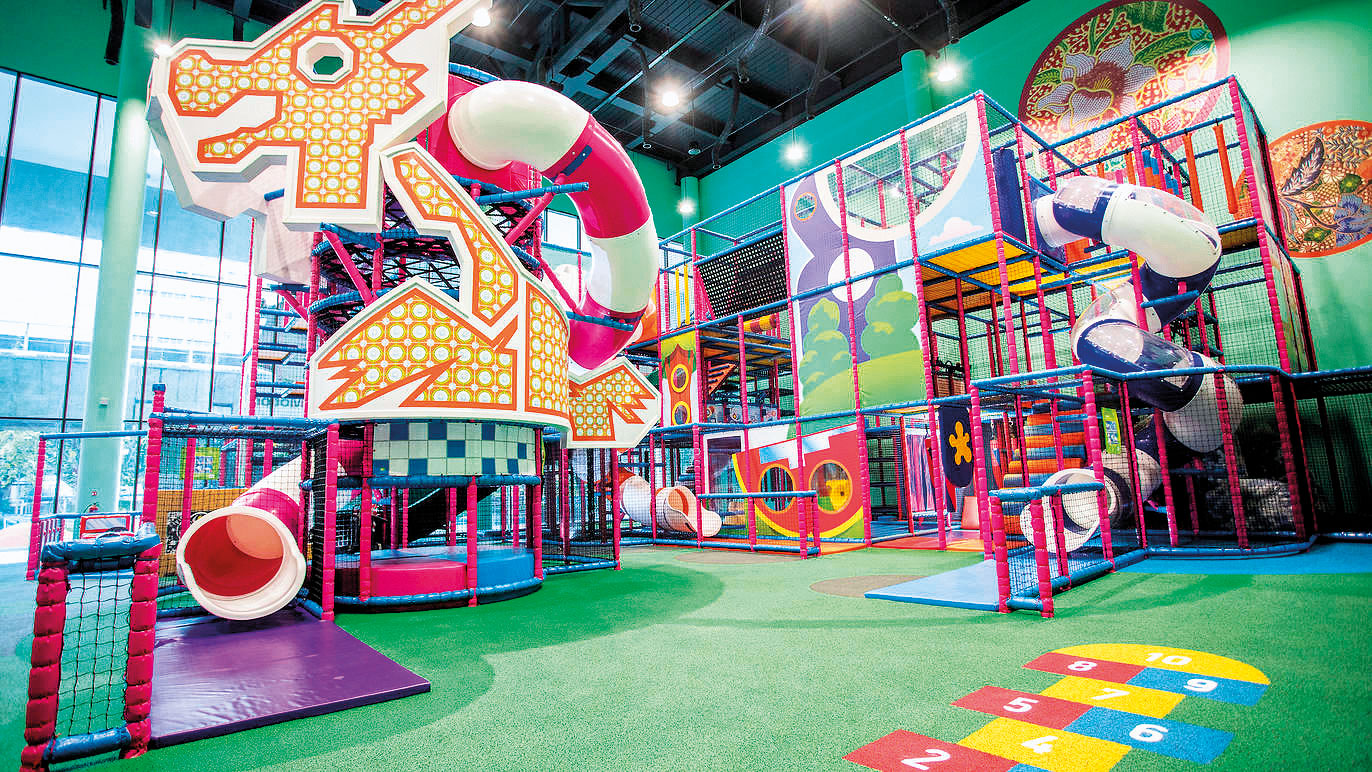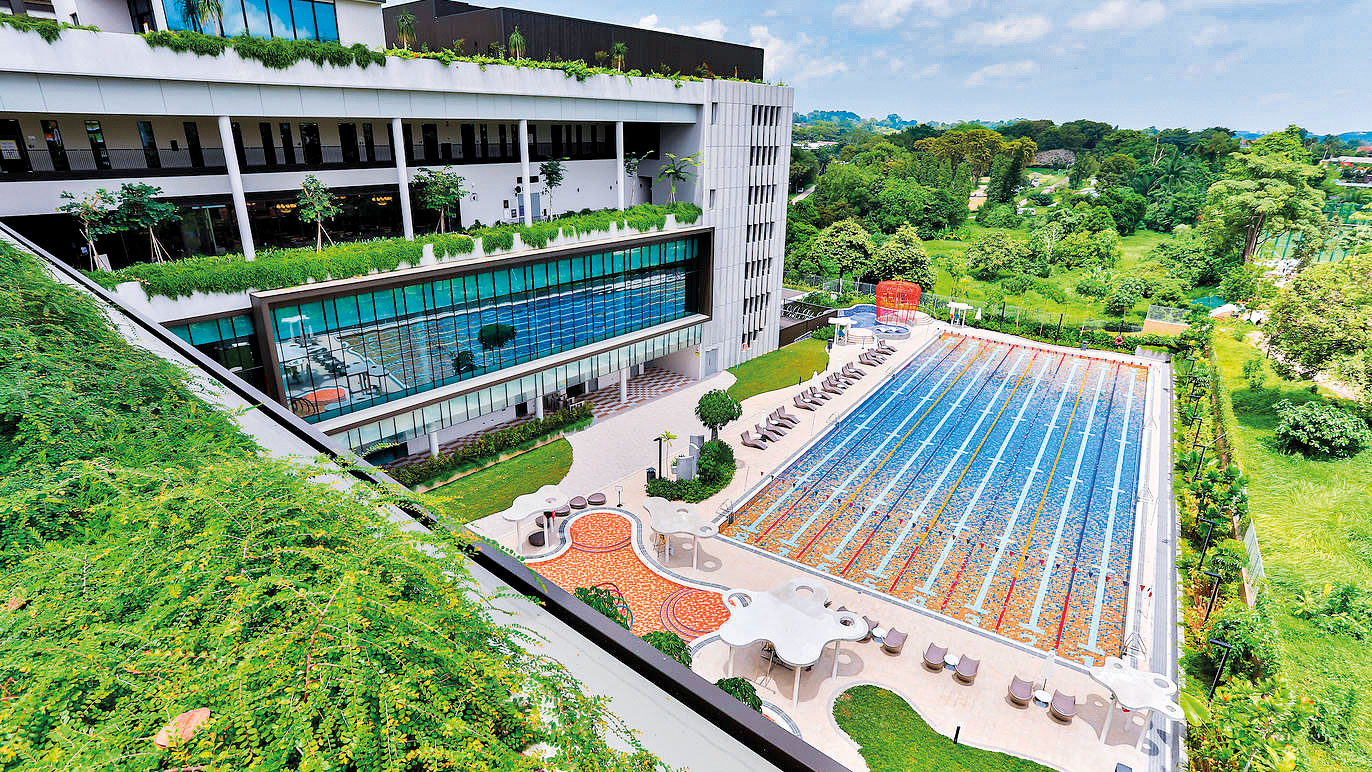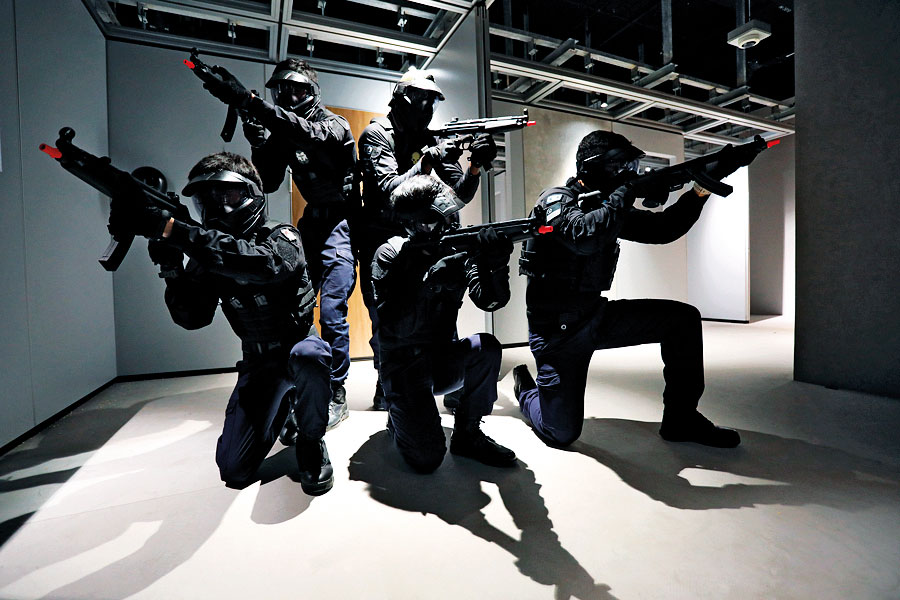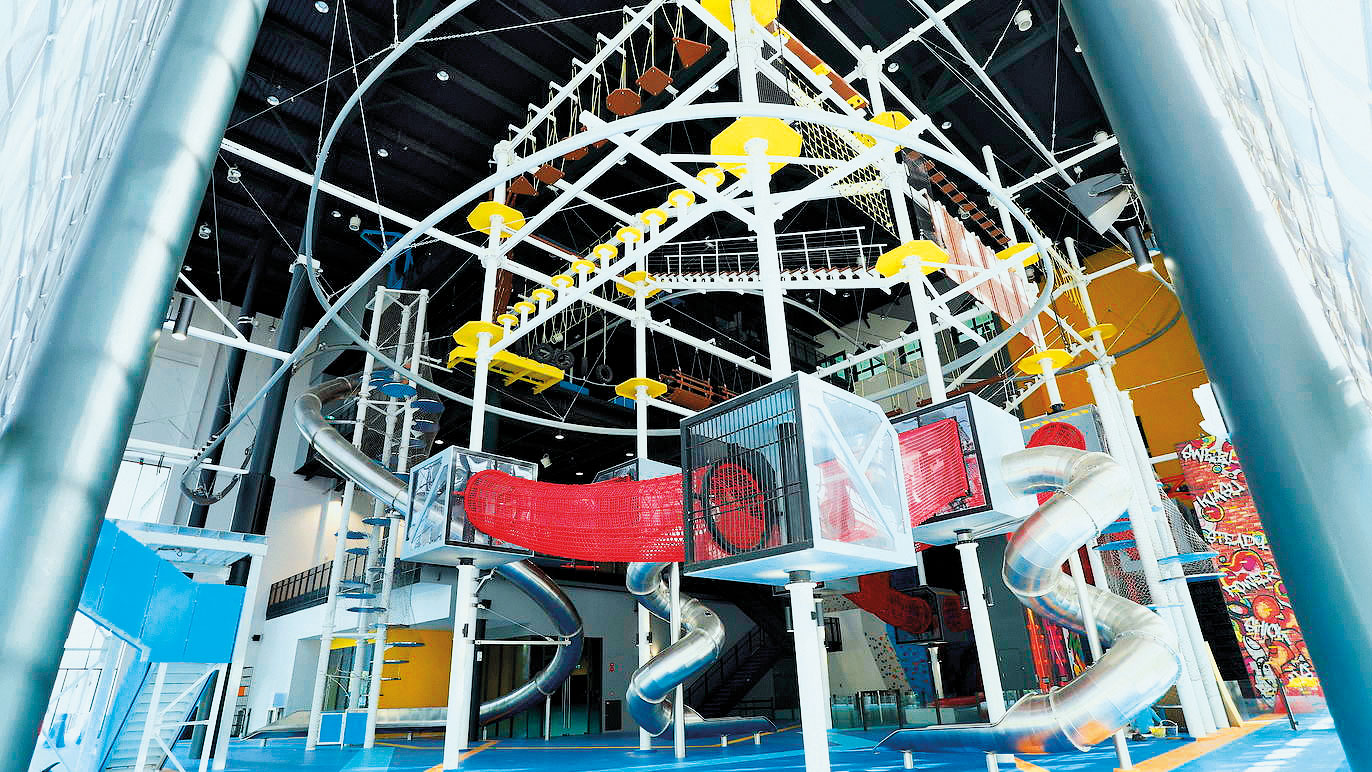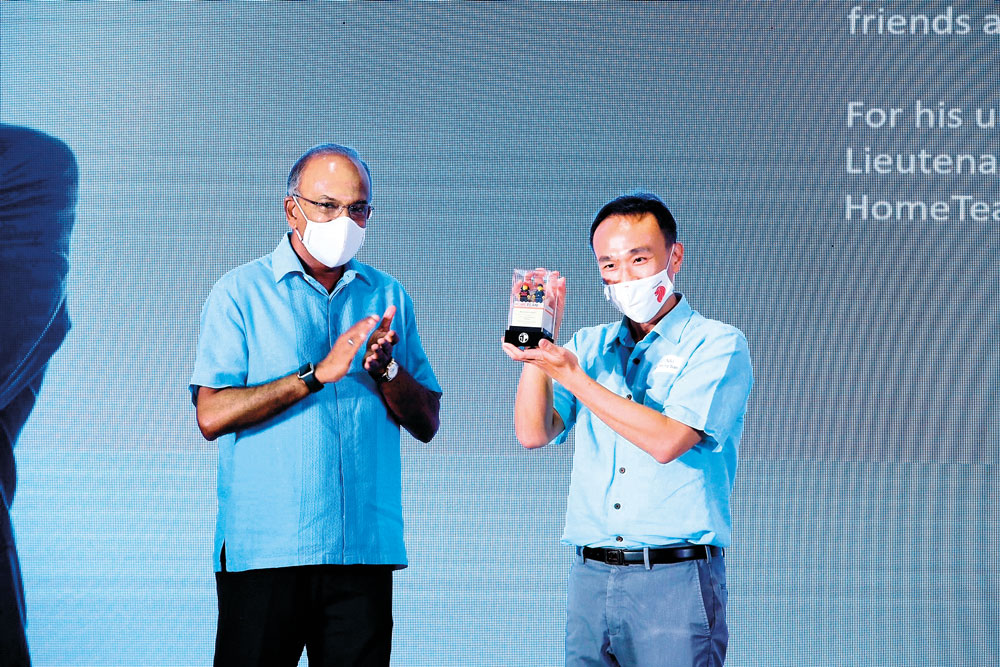 "The Khatib Executive Committee and HomeTeamNS Management will continue to steer the Clubhouse through the uncertainty and impact of COVID-19, and to bring it to greater heights, where members and families always look forward to their 'Urban Retreat'."
LTC (NS) Sim Meng San
Chairman, Executive Committee, HomeTeamNS Khatib
Organising Chairman, Official Opening of Khatib Clubhouse
Recognised for Their Contributions
Joining LTC (NS) Sim at the event was a group of 27 other Home Team NSmen. These individuals have played a significant role in progressing the organisation through offering crucial support to clubhouse developments, in areas such as auditing, branding and publicity, along with providing financial and legal advice. The state-of-the-art Khatib Clubhouse is the embodiment of their hard work and dedication. Mr Shanmugam and Assoc Prof Faishal bestowed the Platinum, Gold, Silver, Bronze and Commendation Meritorious Service Awards, as well as the Long Service Awards, to these volunteers.
LTC (NS) Sim was conferred the Platinum Meritorious Service Award for his contributions and direction in developing the clubhouse, which has garnered a large fan-base of more than 4,000 and a page engagement of 68,000 for HomeTeamNS Khatib's Facebook page (as of 31 March 2021). Another 25 NSmen were presented with their awards at a second Awards Ceremony on 17 April 2021 at HomeTeamNS Khatib.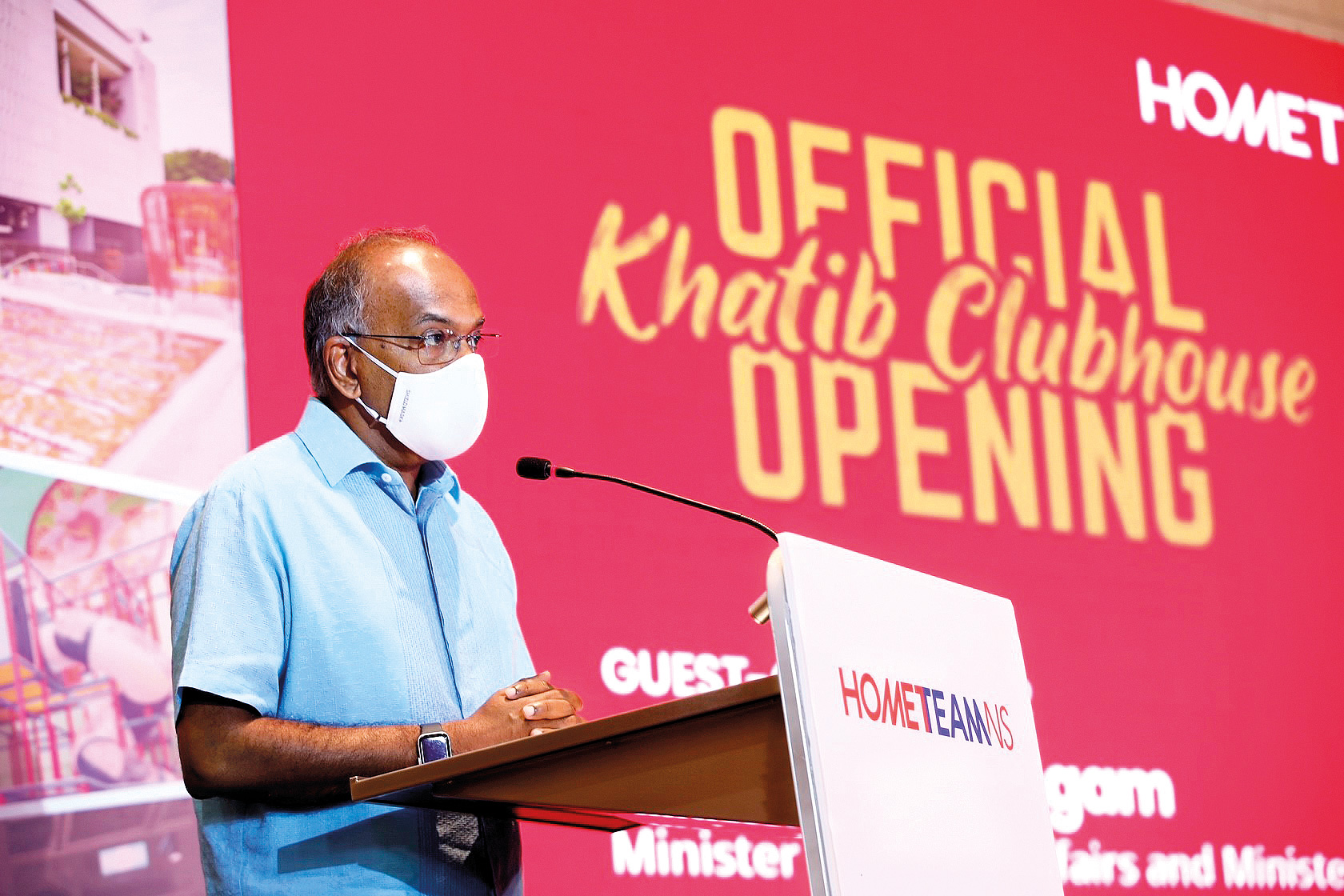 "The official opening of Khatib Clubhouse is a happy occasion — as is the conferring of our HomeTeamNS Awards, which recognises the contributions of our officers to the growth and development of HomeTeamNS."
Mr K Shanmugam
Minister for Home Affairs and Minister for Law
Chairman of the HomeTeamNS Board of Governors
Other posts you might like: