HomeTeamNS goes digital for a seamless, more convenient experience on your next clubhouse visit.
TEXT: MELODY TAN
IMAGES: HOMETEAMNS
Everything's going digital these days – and HomeTeamNS clubhouses are no exception.
Now, you can plan an entire day of fun at your preferred clubhouse with just your smartphone or tablet – no need for phone calls, in-person bookings or queuing up. While clubhouse ambassadors are still available if you prefer to speak to someone, why not try the digital experience? Read on for our handy guide on how to make the most of HomeTeamNS' digital resources.
TALK TO THE CHATBOT, 24/7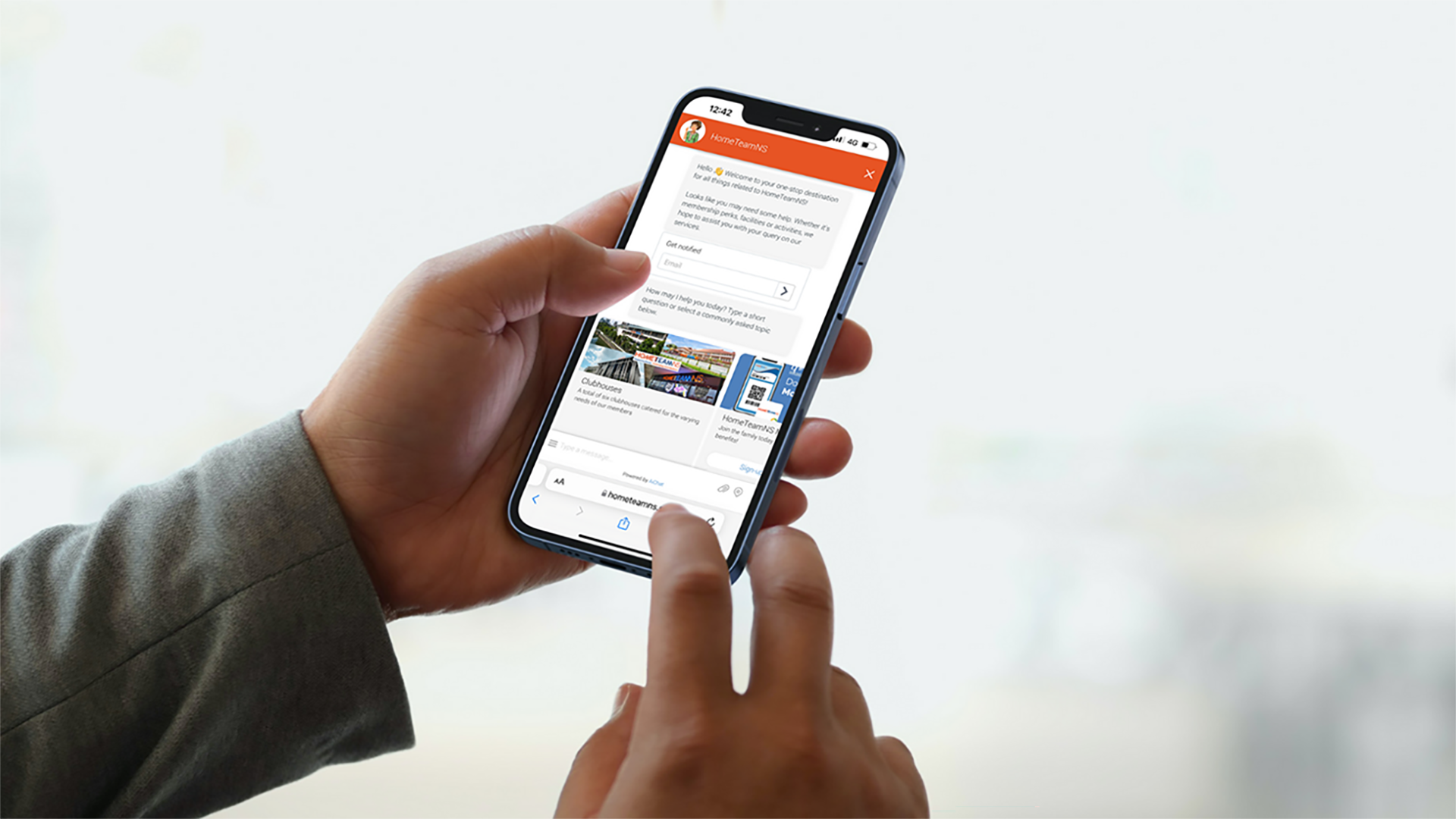 If you're just knocking off work in the middle of the night and suddenly remember that you had a membership query, the tireless HomeTeamNS Chatbot is available around the clock.
For instance, if you want to enjoy free T-Play membership for your child, the AI-powered chatbot would tell you that all you need to do is: Sign up for HomeTeamNS Family Membership for your child, and then enjoy free T-Play membership for a corresponding duration of two or five years, depending on the package.
You can speak to the chatbot on the mobile app or visit HomeTeamNS on its Facebook page or website to talk to "Hey Irene", the HomeTeamNS chatbot.
If you can't find the answers via chatbot, you can reach out by submitting a request through the online help centre. If you prefer personal interaction or have an urgent query, call 6708 6600 between 10am and 8pm to speak with a HomeTeamNS staff.
BOOK FACILITIES, ON MOBILE OR WEBSITE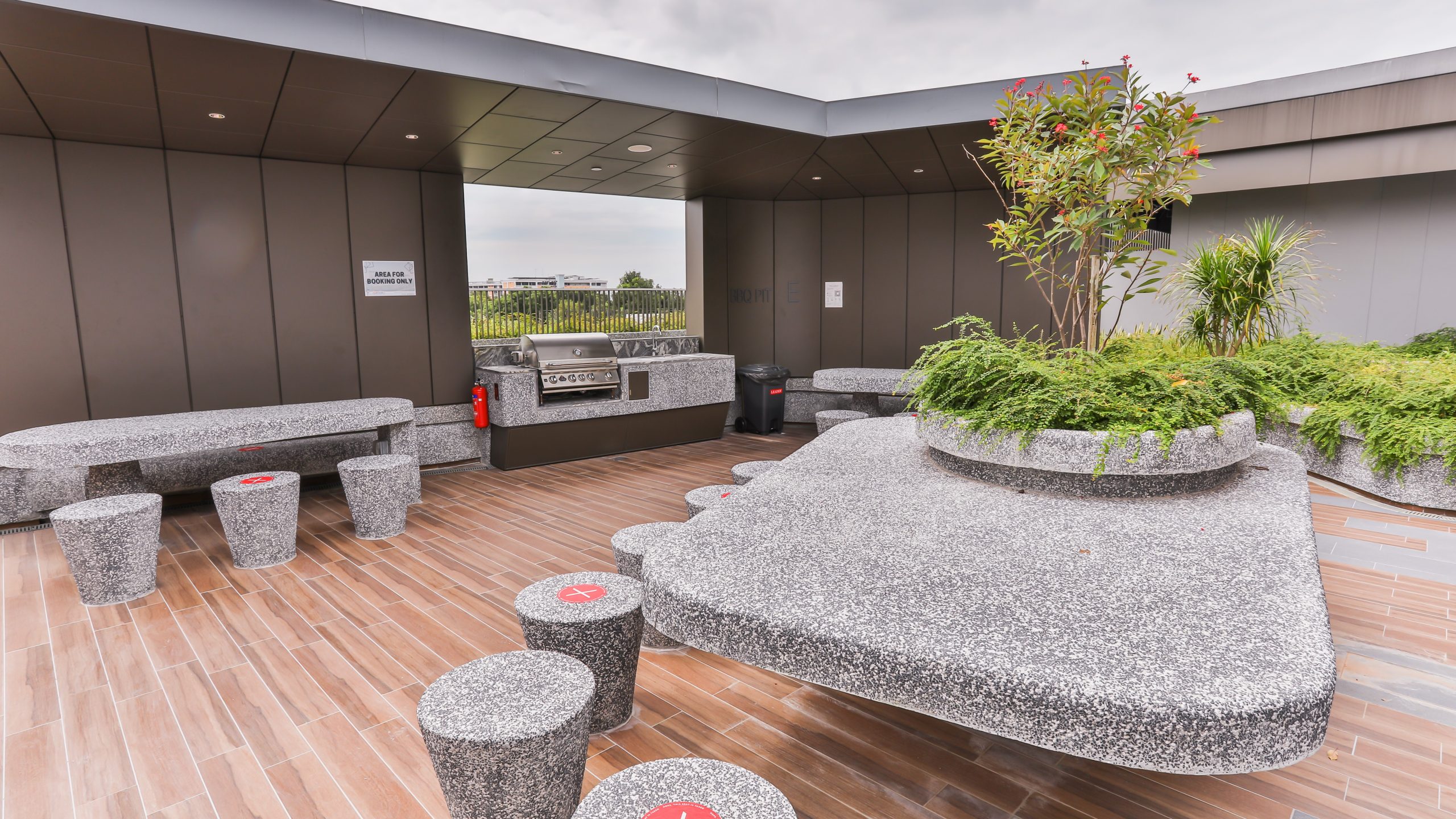 Besides the mobile app, you can book HomeTeamNS clubhouse facilities via the facilities booking website. Locate your desired facility from the complete list, or search by clubhouse or category. For example, selecting Khatib Clubhouse brings up all available facilities. Adding "Recreation" to refine your search displays options like the Khatib ManCaves, BBQ Pits and Adventure HQ.
Whether you choose to book via the mobile app or website, you'll be able to view all the pricing lists and packages, as well as make payment. There's no need to be transferred elsewhere, or pay upon arrival.
GOT MORE QUESTIONS? ASK HOMETEAMNS HELP CENTRE
There's also a one-stop cloud-based help centre introduced in November 2021.
Powered by Zendesk, the help centre offers a library of useful articles on popular topics, such as clubhouses, HomeTeamNS membership, facilities and facility booking, and cohesion and corporate team-building. Rather than having to call in to ask, members can help themselves to the needed information, saving time and effort. You'll find answers to everything from "Is the Kids' Pool open?" to "What do I need to bring for Pilates classes?"
This system is enhanced by allowing staff from different departments to have oversight of every customer interaction, whether it happens via e-mail or phone, in order to respond to queries in a more prompt and effective manner. Furthermore, the data collected from these interactions can be processed and analysed, so that customer service can continue to improve.
In addition, the help centre features a "Submit a request" portal that allow members to simply fill in the necessary information and even attach photos or files through a guided form to seek help on queries they have. There's no risk of your request going missing or forgotten, as every request – also known as a customer support ticket – is tracked, prioritised and resolved.
DOWNLOAD THE HOMETEAMNS MOBILE APP, FOR ACCESS ON THE GO
Can't remember where Clip 'n Climb is located, or its opening hours? There's an app for that – the HomeTeamNS Mobile App, to be precise.
Simply download the HomeTeamNS mobile application on Google Play or the Apple App Store, depending on your chosen device. Register your membership and tap to explore a host of useful functions, such as managing your bookings, learning about the latest promotions and getting recommendations based on your location, as well as reminders on upcoming courses you've signed up for.
Under the HomeTeamNS Family Scheme, your family members can sign up for their own accounts on the app and take advantage of its benefits as well. Can't think of what to do on a weekend or during the school holidays? Sort events on the mobile app by Me Time, With My Buddies, With My Partner or With My Family, and pick from the recommendations.