Adventure awaits on your next holiday, so don't just lounge by the pool. Blow off some steam with your family and friends by trying out exhilarating activities outside of Singapore.
TEXT: MELODY TAN
PHOTOS: SHUTTERSTOCK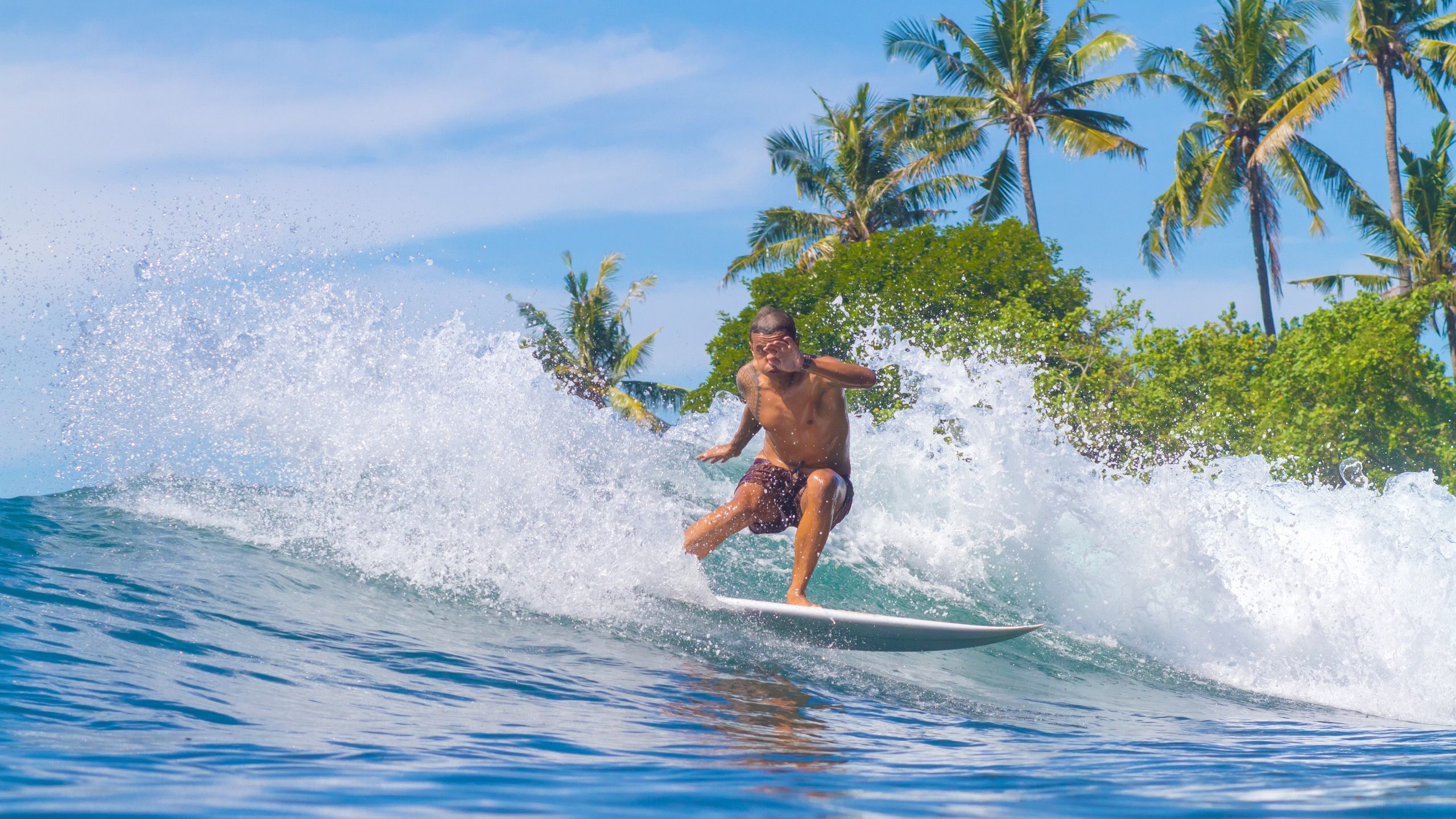 The Island of the Gods has been a must-visit surfing destination since classic surf film Morning of the Earth (1971) depicted it as an idyllic paradise, with perfect white-capped waves crashing in slow motion on an unspoilt shoreline.
These days, the original surfer town of Kuta is a highly-developed tourist spot bustling with cafes, bars and hotels. But Kuta Beach itself still has the same easy, small waves that suit beginners and less-confident surfers, and numerous surf schools along the sand to teach surfers of all ages the basics, including paddling, balancing and standing on a longboard.
Advanced surfers will prefer Uluwatu, down south from Kuta and Ngurah Rai International Airport. The waves at Uluwatu are generally fast and powerful – rising as high as 15m in some places – and surfers have multiple breaks scattered along the coastline to choose from. Beware of sharp rocks and coral reefs, though.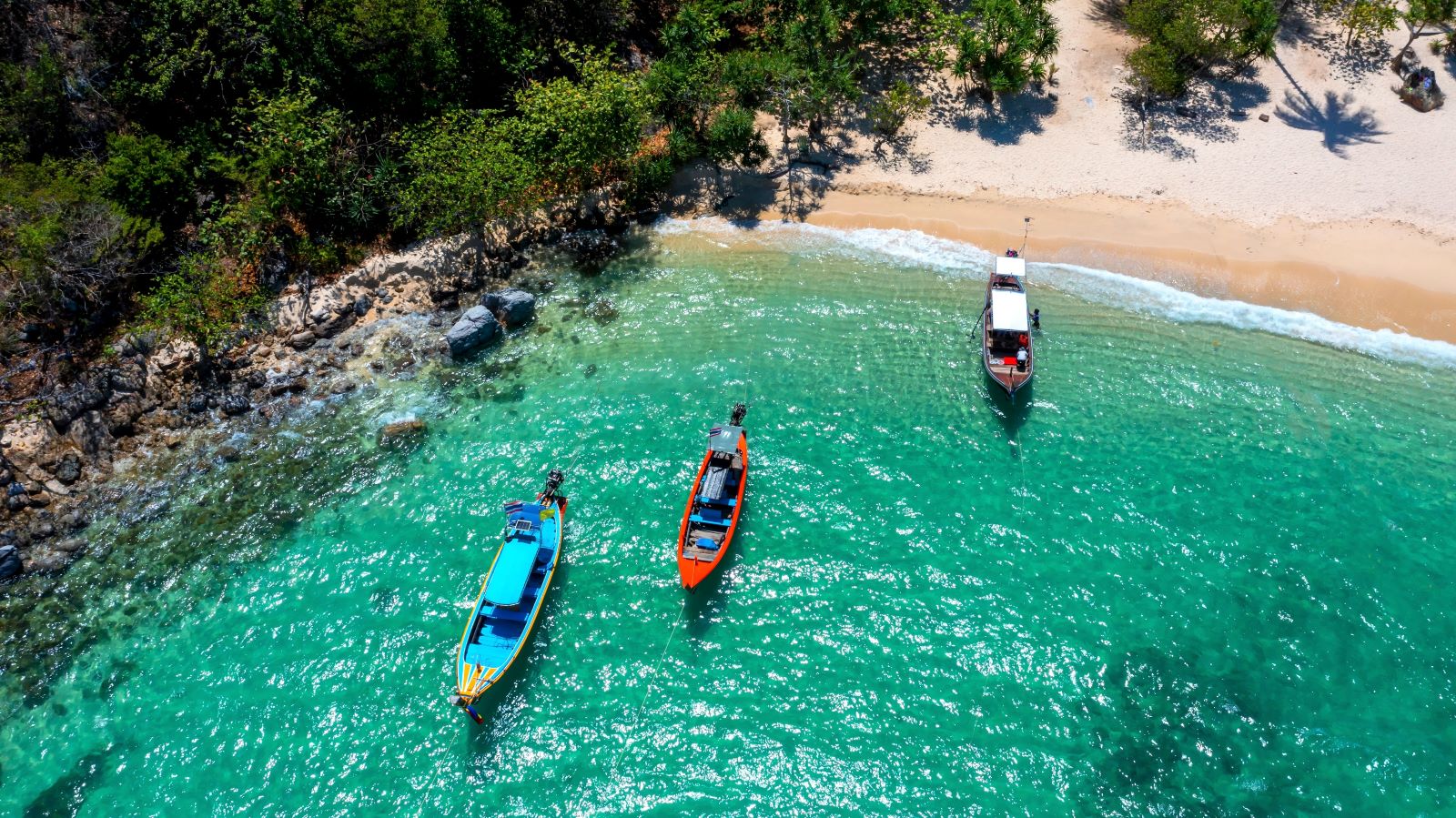 The Andaman Sea is known for its beautiful blue waters, which are home to an intimidating array of big game fish: Sailfish, wahoo, mahi-mahi, barracuda, yellowfin tuna and marlin, among others.
If the idea of hooking a fish bigger than a grown man, fighting it into submission and hoisting it up for a triumphant photo is one that floats your boat, head to Phuket. There are boat charters available with experienced captains who can bring you outside the National Marine Park no-fishing zone to an area known as the Drop-off, where large schools of tuna and other species loiter around sea-mounts, hoping to snack on the smaller fish taking shelter there.
Be sure to practice responsible catch and release, so that any record-breaking fish you manage to haul in has a chance to live on, procreate and continue to play their role in the marine eco-system. And if the prospect of battling marine monsters is a little too tiring to contemplate, there are more relaxed cruises that offer a casual angling experience while island-hopping.
3. EXPLORE PENANG ON BICYCLE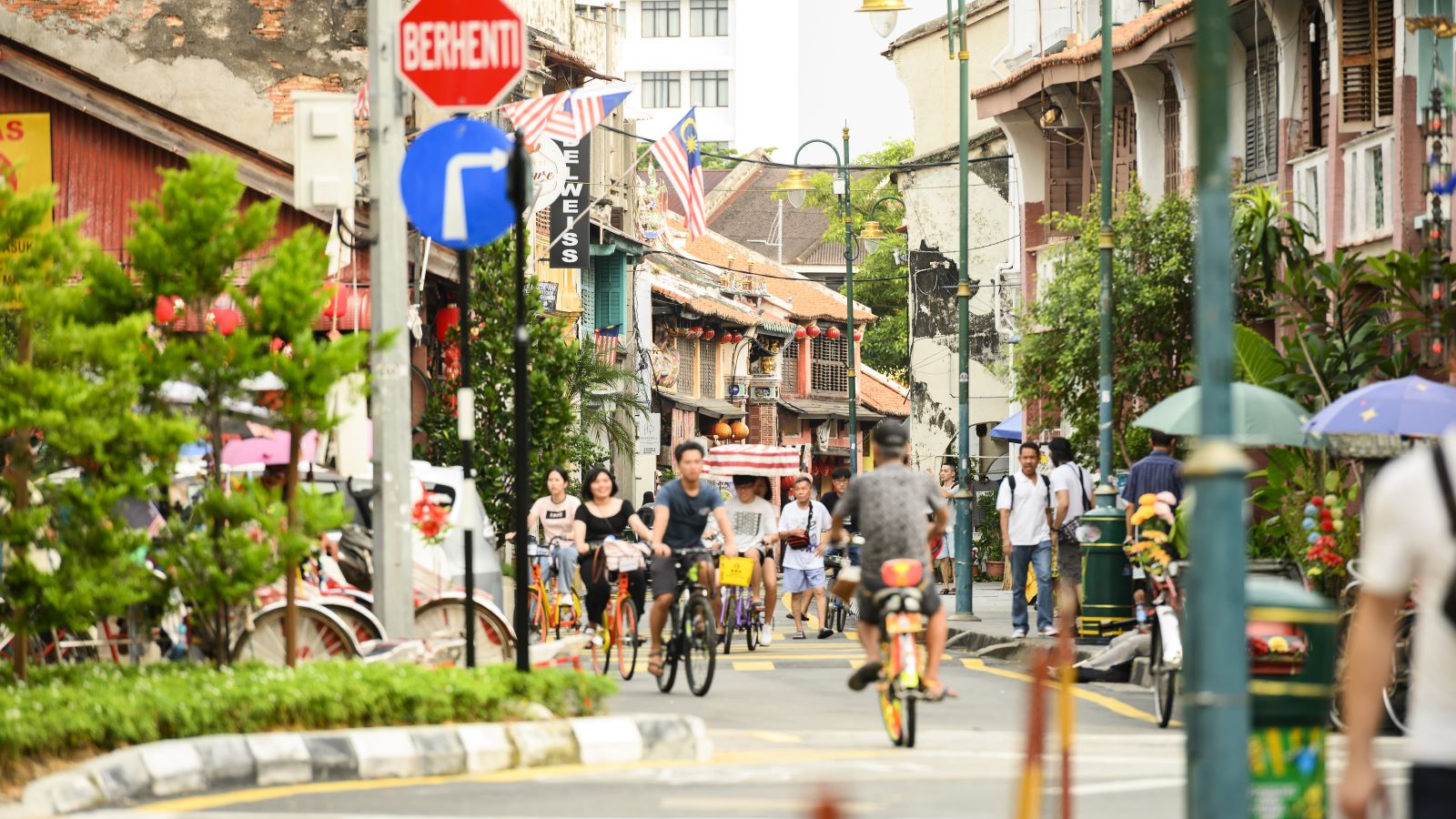 Tourists on two wheels will enjoy exploring Georgetown for its quaint cafes, famous street food stalls, charming wall murals (including the famous Children on a Bicycle) and fairly flat roads.
But for an adventure outside the town centre, rent a bicycle and head out along the Eastern Coastal Route, a dedicated cycling path that runs from Georgetown to Queensbay in Phase 1, and from Queensbay to Batu Maung in Phase 2. Along the way, you'll cycle across the Pinang River, pause for a breather by the seafront promenade named Dataran Persiaran Karpal Singh, and stop for a selfie at the Penang Bridge, which connects the island to the mainland.
Going even further off the beaten path, head to the western side of Penang and ride from the kampungs of Balik Pulau down to Pulau Betong Fishing Jetty. Art aficionados will want to stop at Kampung Terang for the portraits painted and displayed on shipping containers, as part of the Penang International Container Art Festival. When you've reached the jetty, cycle up again – this time hugging the western coastline – in order to luxuriate in nature at the Balik Pulau Paddy Field and the Pantai Malindo Mangrove Forest.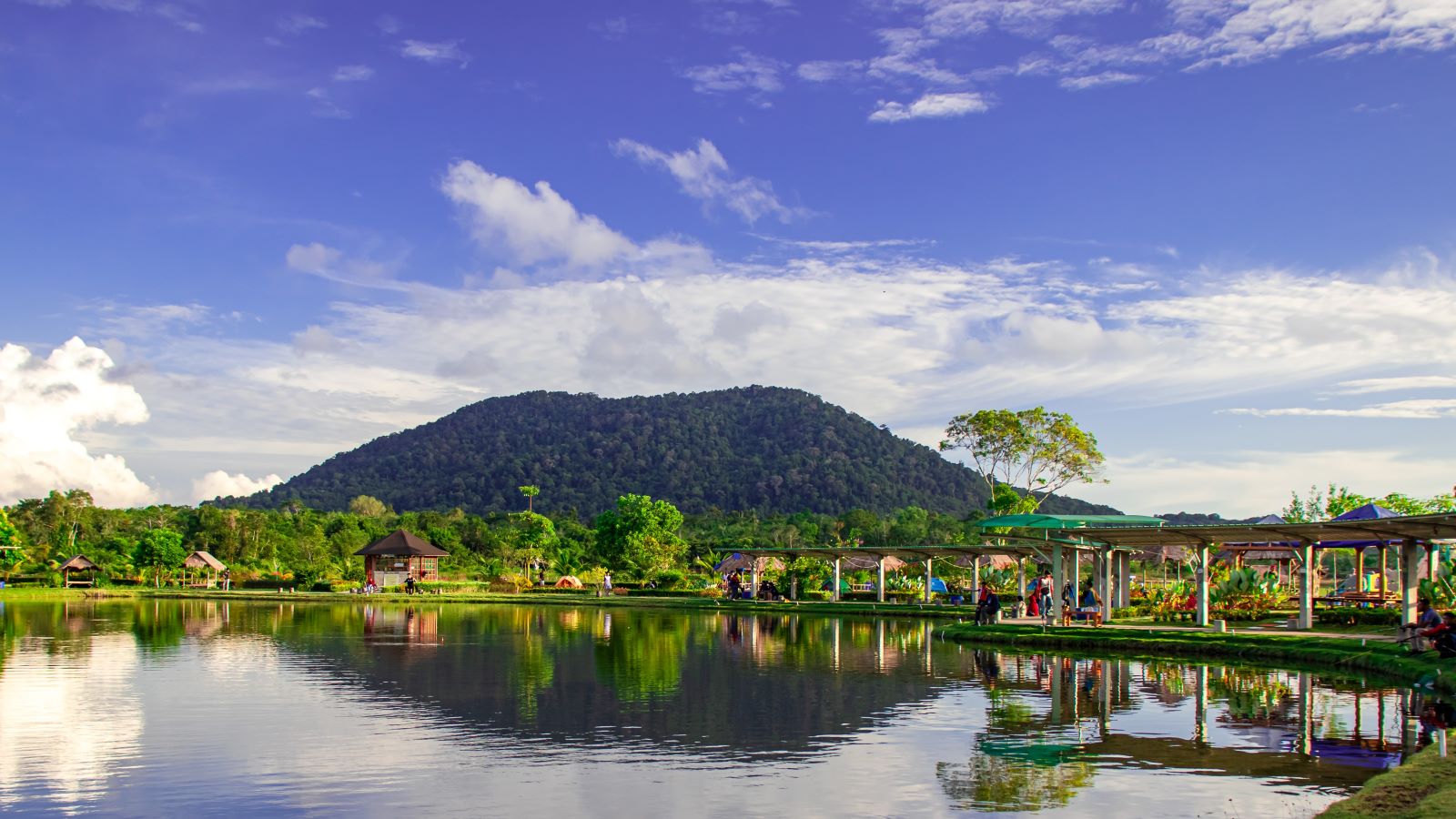 Bintan is more than an island full of resorts and golf courses. It's also the home of Mount Bintan, a 336m high summit also known as Gunung Bintan Besar.
Considered a fairly easy climb for amateur hikers, the trek up Mount Bintan can be accomplished in three to four hours. The trail is well maintained, making it a good choice for older children and groups of varying fitness levels.
Start around 8am, and you can make it back to your resort by lunchtime, including the drive of less than an hour from most Bintan resorts. As you walk, admire the lush tropical foliage and let your guide educate you about the various plant and animal species living in the forest.
At the end of the trail, you'll find Kolam Puteri – known in English as the Princess Pool – and a waterfall where tired, hot climbers are known to take the occasional dip before settling back to enjoy the panoramic view from the top.
5. RIDE AN ATV AND MORE IN LANGKAWI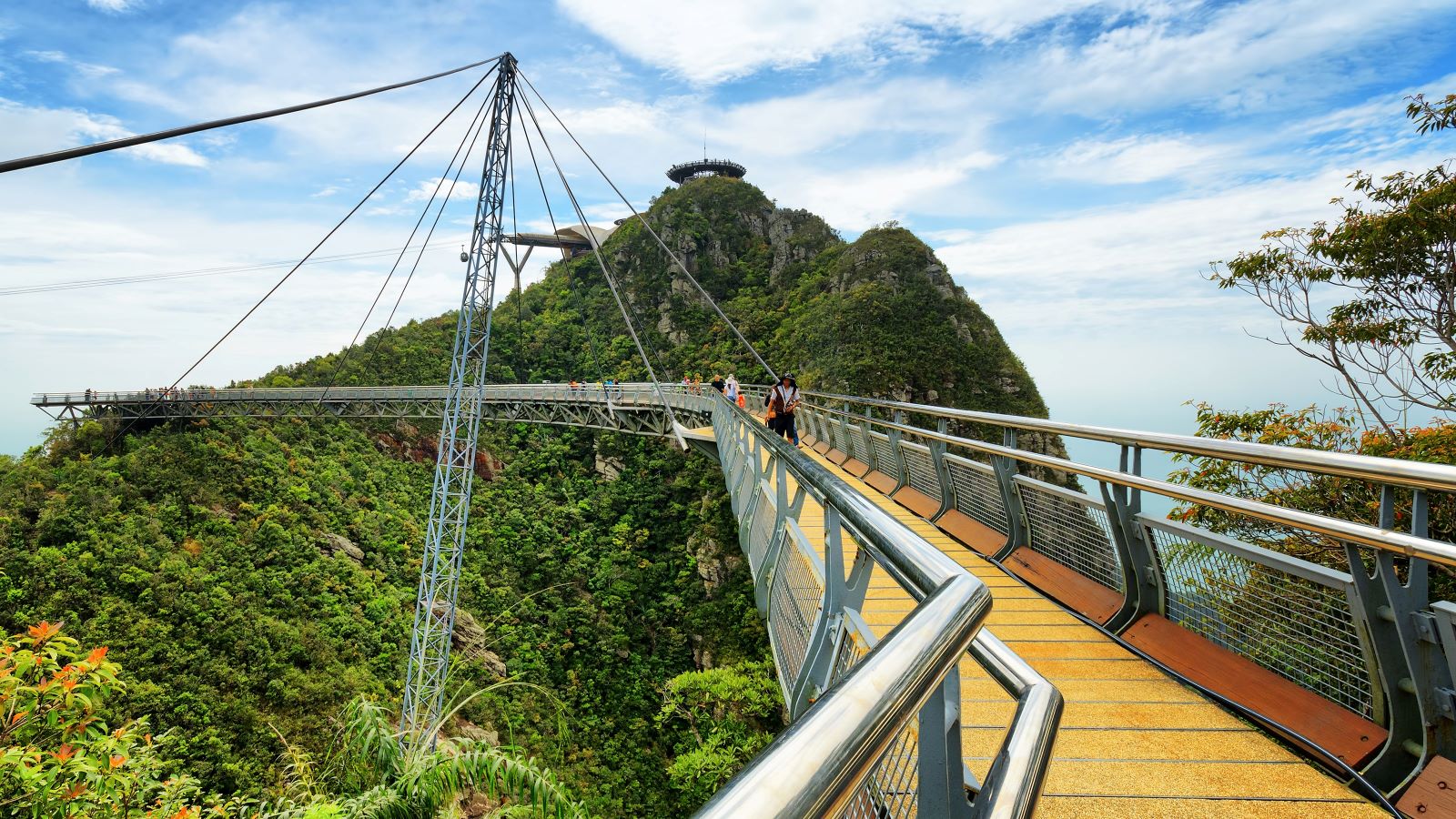 Langkawi might be synonymous with the beach life, but for a shot of adrenaline, check out all-terrain vehicle (ATV) tours. These ATV adventures will bring you to plantations and traditional villages, and give you the opportunity to navigate through streams and paddy fields on your way to the Lubuk Semilang Waterfall, a popular stop for tourists.
For those who prefer their thrills all in one convenient place, there's the Langkawi Adventure and X-Treme Park. You can still go on an ATV jungle ride at the park, in addition to a wide range of other adrenaline-fuelled activities, such as the flying fox, indoor go-kart (perfect for rainy days), paintball, archery, and the Langkawi SkyBike, which brings cycling up to a whole new level.  
For the latest updates on HomeTeamNS promotions and events, visit our website and Facebook page. 
Like our stories? Subscribe to our Frontline Digital newsletters now! Simply download the HomeTeamNS Mobile App, and update your communication preference to 'Receive Digital Frontline Magazine', through the App Settings.