Futsal lovers are dusting off their shoes as they hit the courts once again. We speak to a Fitness Workz trainer to find out why and how the sport benefits you.
TEXT: NICHOLAS JACOB
PHOTOS: MOHAMMAD ASHRAF & NUR ADLINA BINTE ADAM
Futsal is a fan-favourite ball sport that has enjoyed a rapid resurgence with fans flocking to courts to realise long-overdue meetup plans with their usual kakis.
And it's easy to see why. It is very much an enthusiast's sport, with fans loving the adrenaline-packed action and the sense of community it fosters.
AN ACTION-PACKED PLAYING FIELD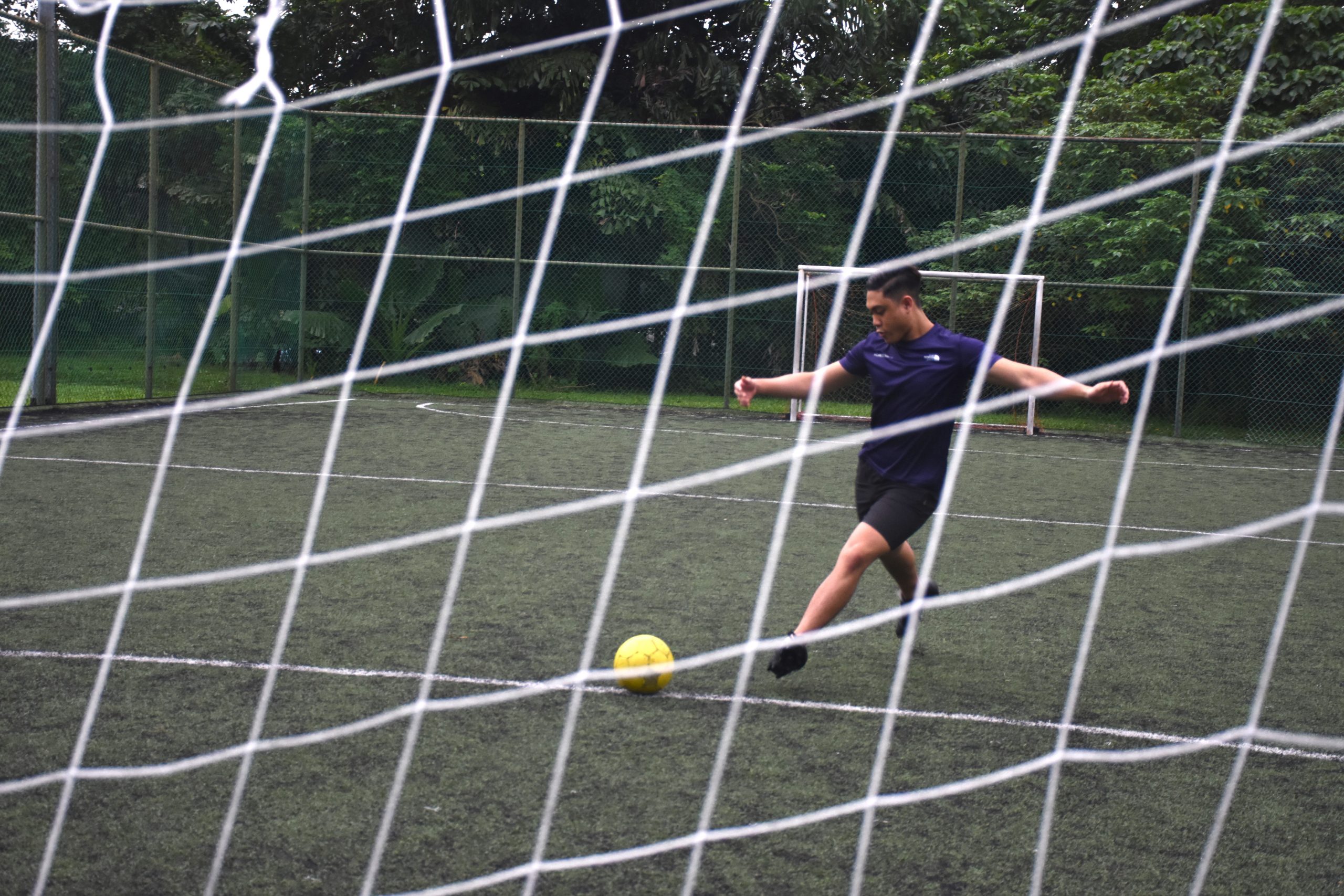 The defining trait of futsal is its fast-paced, pick-up style nature.
It takes place on a smaller field of play compared to football. It requires constant, short sprints. With smaller teams, each individual player is also generally more engaged and involved throughout the course of a match, compared to football games.
According to Fitness Workz trainer Mohammad Ashraf Bin Jamal, who is a fan of the sport himself, this makes for an addictive, high-intensity game.
"You are constantly sprinting within that small field and keeping pace with other players throughout the game. Because of the small field, players must move quickly."
While typical football matches take place on a huge field, placing more emphasis on running long distances and the cardiovascular aspect of fitness, Mr Ashraf believes futsal focuses more on agility, acceleration, and speed.
"It is such a fast-paced sport that players must constantly be on their toes, always ready to anticipate the ball at a very close distance between teammates and opponents," he explained.
SOCCER AND FUTSAL: TWO SIDES OF THE SAME COIN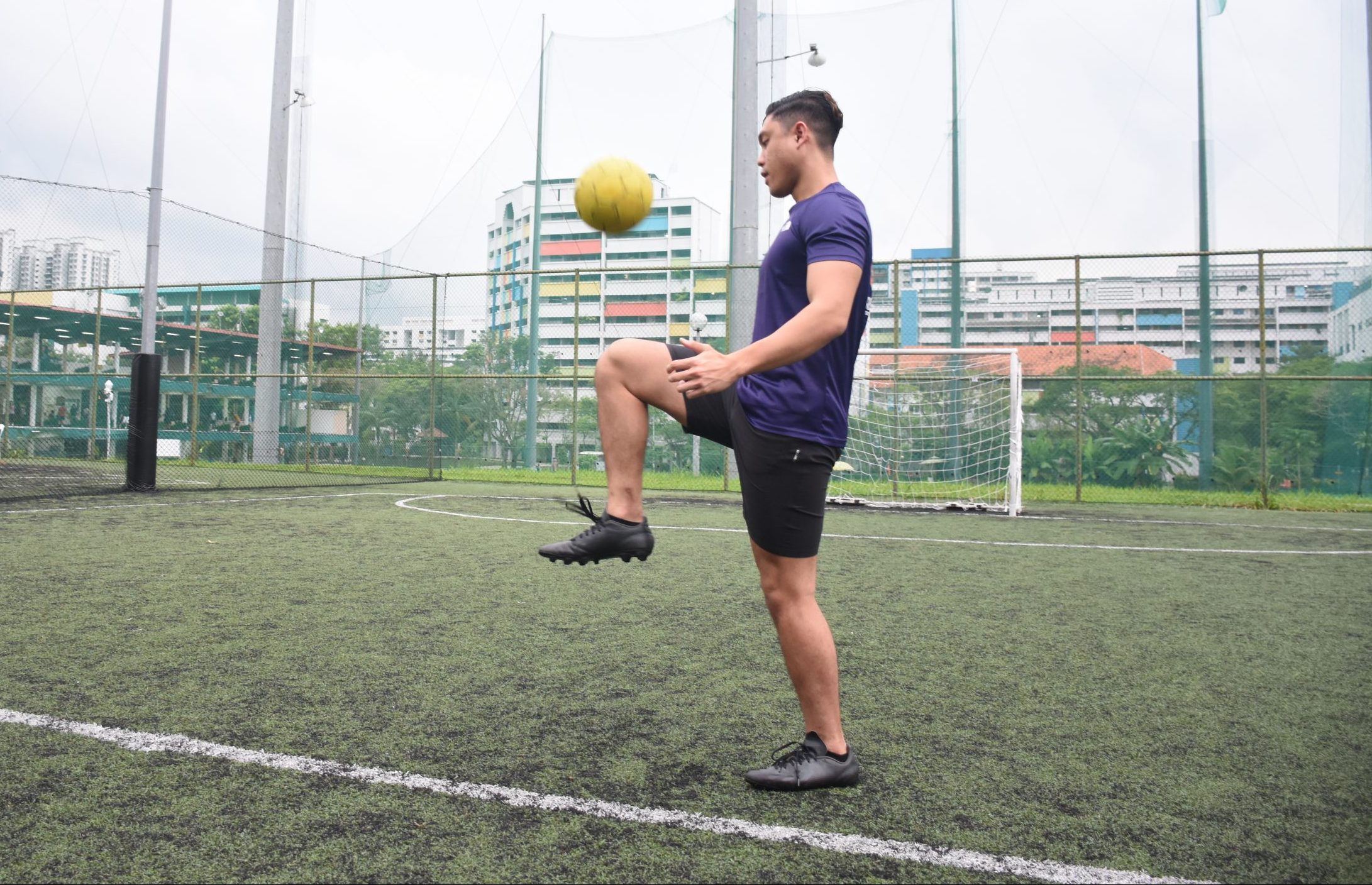 Like football, each player on the futsal field has a specialised role.
There are 5 different positions in futsal – the goalkeeper, two wingers, the pivot, and the defender. Each of these requires a unique set of skills but all roles share the same fundamental skills.
According to Mr Ashraf, starting with the basics is key to getting the maximum enjoyment out of the sport.
"In general, every player should master the basics like ball control, long or short passing and tackling. I feel as a player you should master the basics first. From there, you can then focus on other specific skill sets to elevate your mastery of the sport," he elaborated.
"Having a good understanding of the basics is very important because it helps the team better communicate and assess the situation on the spot. This places players on the same page, which enhances communication and cultivates a great team dynamic," he added.
Mr Ashraf notes that one of the best aspects of futsal is how easily the skills translate for an experienced football player. This makes the futsal community a potentially massive one, meaning you're never quite going to find yourself lacking when putting together a few stacks to organise a pick-up game.
THE LOVECHILD OF FITNESS AND COMMUNITY
It goes without saying that futsal is a fantastic form of aerobic activity.
"Futsal generally improves overall fitness levels if played regularly. For example, improved lung health and increased lung capacity are one of many benefits that you can gain from  just playing futsal on its own," shared Ashraf.
Moreover, engaging in sports like futsal can also be great for your social and emotional wellbeing, creating positive benefits for one's mental health.
"Through playing futsal, you can put your communication skills to great use as you coordinate with teammates and socialise with the community. This helps to both foster new bonds with other players, as well as to further develop friendships," explained Ashraf.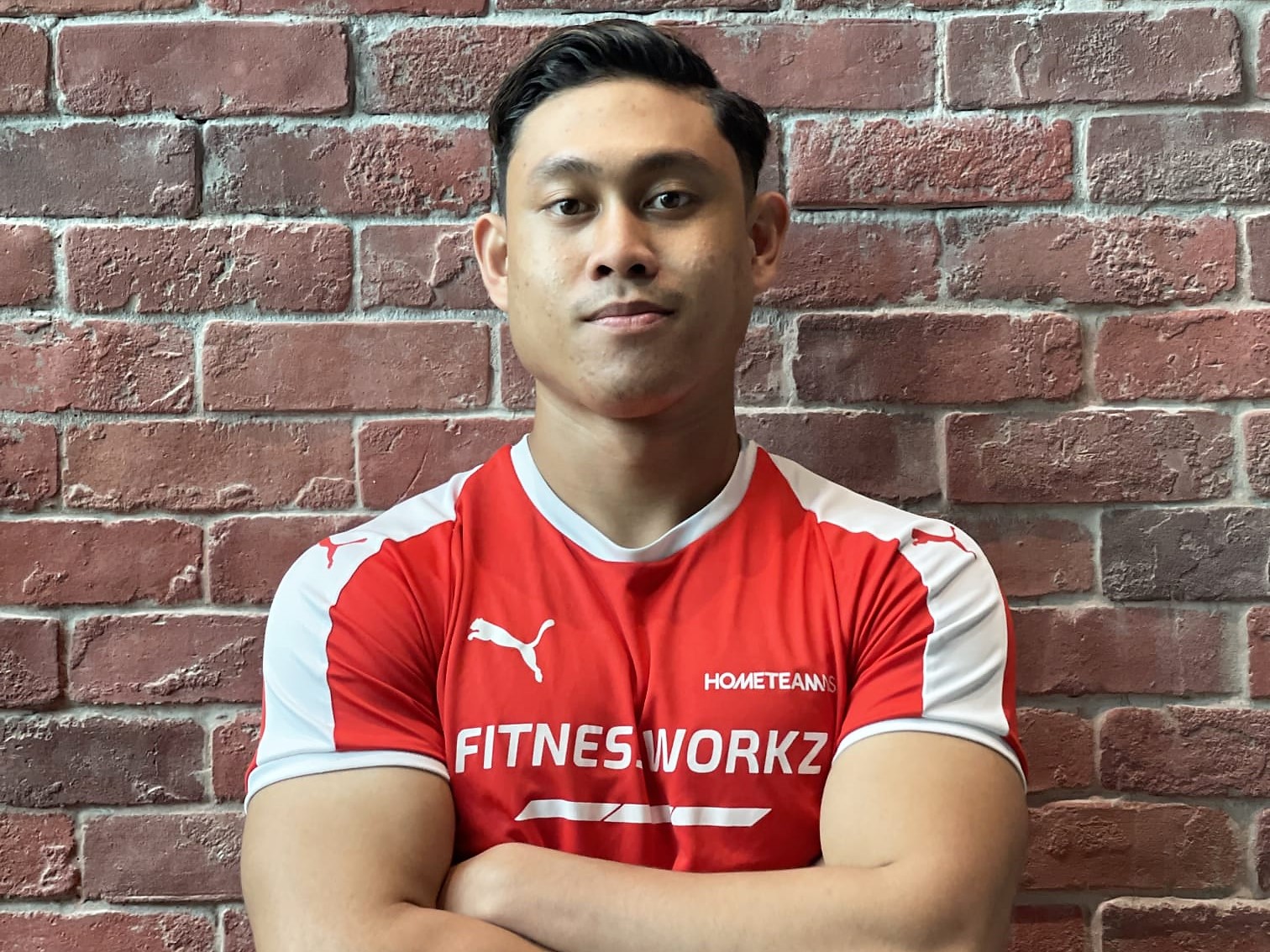 Fitness and futsal go hand-in-hand, which means that the game can be a powerful motivator to build up your general fitness as well as to develop physical abilities specific to the sport.
For starters, Ashraf notes that swimming and high intensity interval training (HIIT) are great forms of exercise relevant to futsal to improve overall body fitness.
"Swimming engages almost the entirety of an individual's body. It also involves a lot of cardiovascular and muscular endurance which can further improve performance in physical activity," he shared.
"At Fitness Workz Premium at HomeTeamNS Khatib, we offer HIIT classes. HIIT classes involve moving quickly from one cardio exercise to the next to keep your heart rate high. This type of training focuses on muscular endurance, agility, speed, power, and cardiovascular endurance. Every physical aspect that HIIT develops is crucial during a futsal match, because an individual's overall fitness often can make the difference between winning or losing a match," he added.
HomeTeamNS also offers a Futsal Clinic for younger futsal fans looking to become the next soccer star. These clinics, conducted every Saturday by an experienced coach from the Football Association of Singapore, help give children a head start with an all-rounded learning experience.
Whether young or old, it's never a bad time to try out a new sport and the futsal courts at HomeTeamNS Bukit Batok are a good place to start. You might find that first foray into the futsal field turning into lifelong experiences with a sport you may grow to adore, alongside the friends you'll make along the way.