The June holidays are here and it's time to play at HomeTeamNS clubhouses.
TEXT: MELODY TAN
PHOTOS: HOMETEAMNS
Good news: You don't have to fly somewhere exotic to make great memories with the kids during their school holidays. Simply spending quality time with them – learning, playing, and exploring – won't just put smiles on their faces, it'll also make you feel like a kid all over again. These June holiday activities at HomeTeamNS clubhouses are perfect for families to bond and make memories built on fun, laughter, and togetherness.
CELEBRATE FAMILY BONDING AT HOMETEAMNS KHATIB
It's National Family Week at HomeTeamNS Khatib! There's something for every family, whether you like to shop, play or pose for fun photos.
Check out the free photobooth where you can be as goofy or serious as you want, or browse for deals at the Shopper's Paradise where stalls offer child-friendly products, jewelry, stationery, body care and more. When it comes to games, you'll be spoilt for choice: there's the Foam Blaster Challenge, bowling, Giant Jenga, pool soccer, and the Becky Bunny Bouncy Castle for younger kids. No registration is required but do be reminded to pre-book your bowling timeslots at the redemption booth during the event, located at Level 1, right next to the stage. 
WHEN: Saturday 3 June and Sunday 4 June, timings of activities vary. Visit our website for the full information of the event.
HAVE AN ENRICHING TIME AT SKILLFEST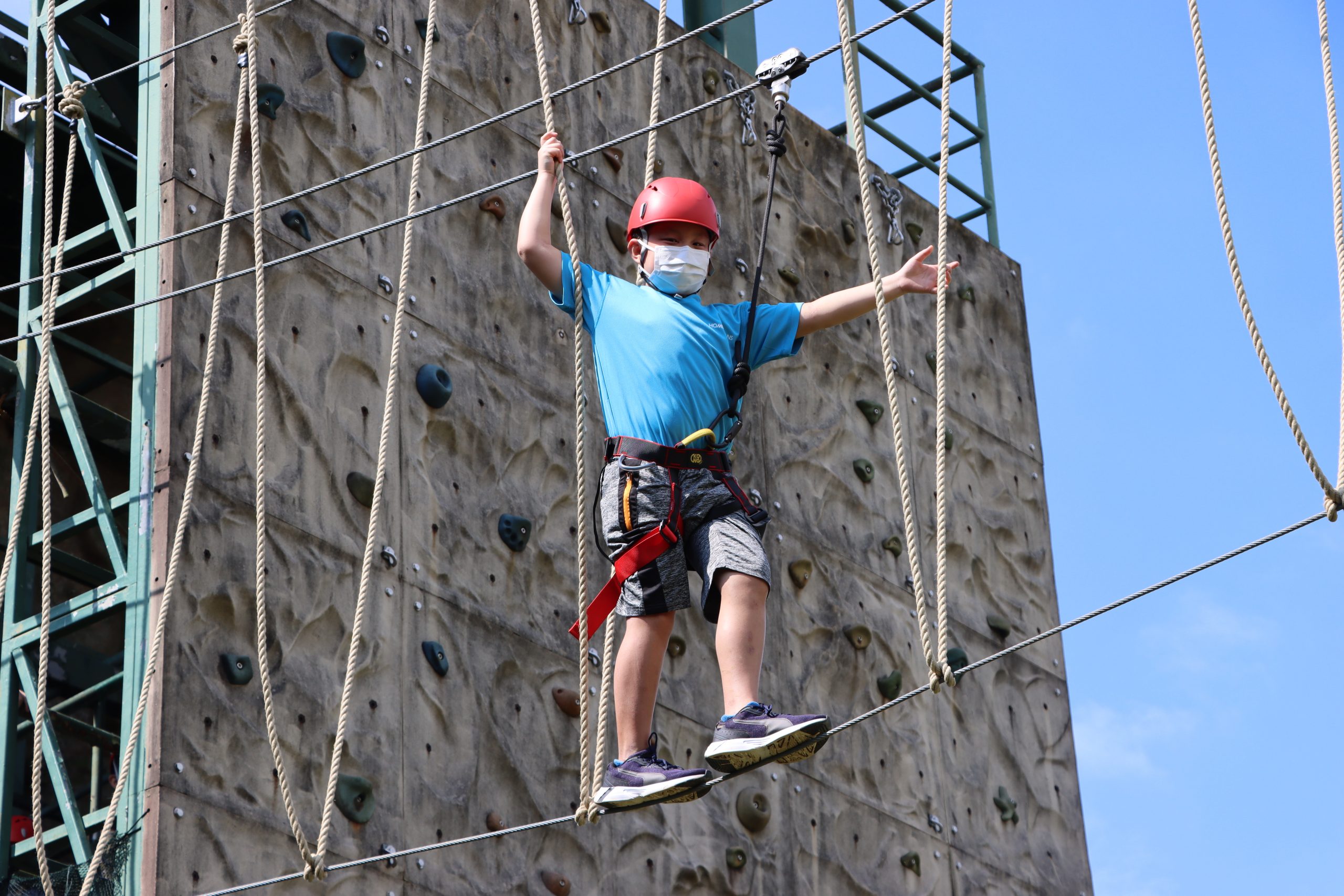 If you've always wondered about your unique physical, emotional and mental abilities, we've got you covered. HomeTeamNS' signature school holiday programme, SkillFest is back for a June edition with a mission to help you find your inner superhero! This holiday, uncover your curiosities through topics like recognising and managing your emotions, mindfulness practice communication skills amongst your peers. And just like the previous editions of SkillFest, other skills such as body coordination, movement and sports, and more will be highlighted as well. Register now to keep the little ones on their toes!
For more information on the tickets and activities, please visit our website.
WHEN: Monday 12 June to Wednesday 14 June 2023, 9am to 6pm
INDULGE YOUR SENSE OF WONDER AT HOMETEAMNS-JOM BALESTIER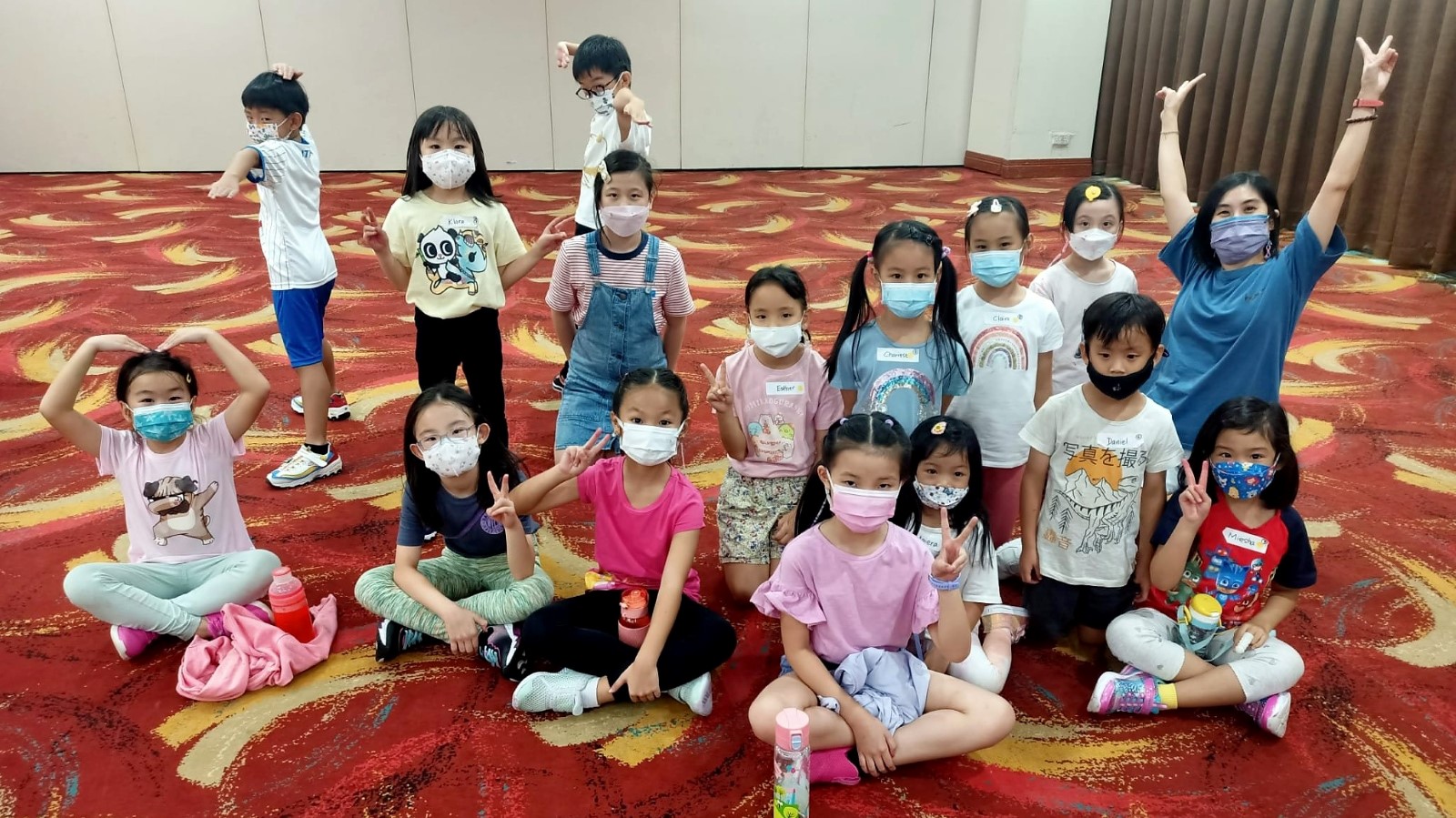 Young scientists, inventors and techies unite at WIZ-cademy 2023, where children explore the intersection of science, art and technology through hands-on activities and fun learning processes. Kids aged from 5 to 12 years will discover new interests to motivate their learning in school during this two-day-long Science, Technology, Engineering, Arts and Mathematics (STEAM) holiday programme themed around witchcraft and wizardry. They'll make lightning wands using simple electrical circuits, programme magical navigating bots and learn more about numbers with a magical twist. Children can choose to participate on both days, or a single day of the programme. Visit our website to book your slots now!
WHEN: Wednesday 21 and Thursday 22 June 2023, 9am to 6pm
To get some inspiration for future travel with the kids, head down to HomeTeamNS-JOM Balestier, where (with a bit of imagination) you can travel around the world in one big day out. For one day only, the clubhouse will be transformed into a buzzy market-style attraction divided into four event zones: hands-on country activity stations (check out origami, ballet, and even boomerang-making), international movie marathons with free snacks for redemption, a Hawaiian-themed club bazaar with food and retail stalls, and finally, a bouncy castle and fancy pool floats to add to the summer vacation vibes. To avoid overcrowding, do purchase your tickets and select your timeslots for the country activity stations beforehand here. Each registered ticket will get a chance at a lucky draw dip, with Jewel KTV karaoke room bookings to be won.
WHEN: Saturday 17 June 2023, 10am to 6pm
EXPERIENCE NOSTALGIC FUN AT HOMETEAMNS BEDOK RESERVOIR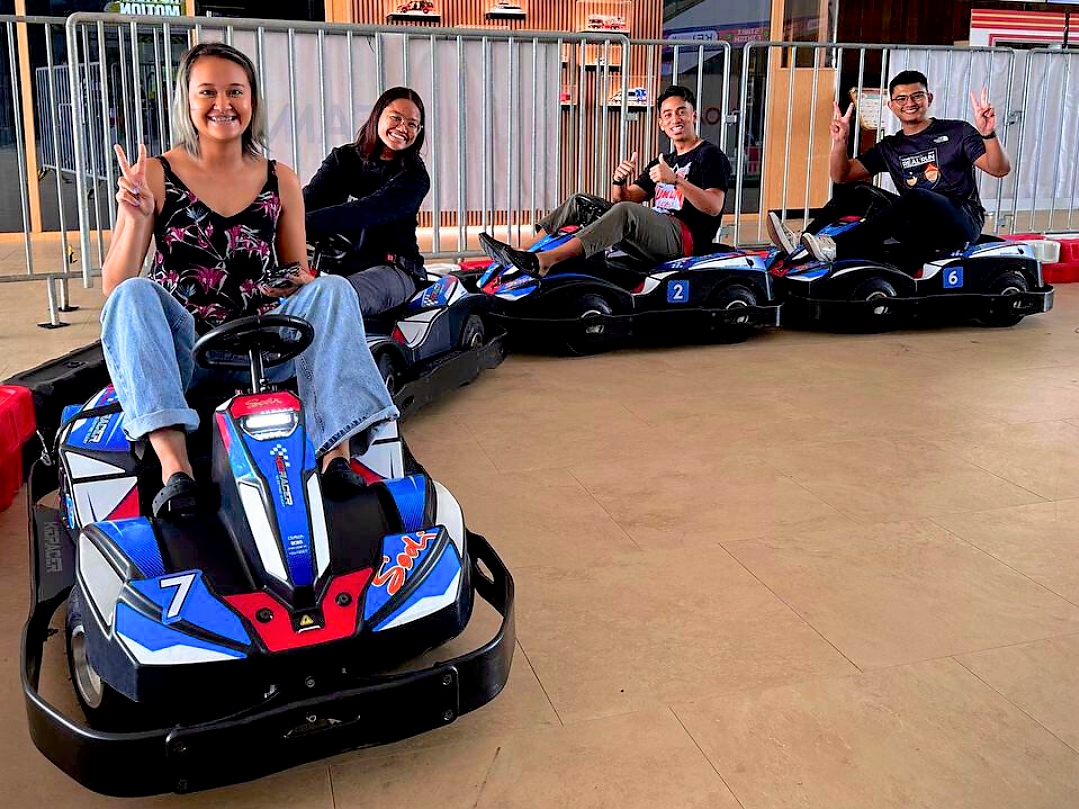 UNCLE RINGO'S FUN FAIR IS BACK
Remember Uncle Ringo and the carnival rides, games, and bouncy castle from your childhood? The fun fair is back at HomeTeamNS Bedok Reservoir, where you can relive the good old days – this time with the little ones in tow. Do note that tickets are sold on-site only, with no pre-purchase available.
WHEN: Monday 5 June to Sunday 3 July 2023, 5.30pm to 9.30pm on weekdays and 1pm to 9.30pm on weekends
WHERE: Level 1, Promenade
KF Kiddy Circuit brings your pint-sized race-car enthusiasts an adrenaline rush they won't forget, with fun circuit rides that are a great way to introduce them to go-karting. Safety is paramount with karts tuned to a maximum of 8km/h and a minimum height requirement of 85cm for participants. Children between 85cm to 120cm will need to be accompanied by another rider who is at least 120cm tall. Tickets can only be purchased on-site, and participants must abide by house rules to ensure a smooth and safe ride.
WHEN: Monday 26 May to Sunday 2 July 2023, 1pm to 9pm on weekdays and 10am to 9pm on weekends
WHERE: Level 2, Atrium
At Burger King's Burger-Making workshop, your kids will acquire some culinary chops (or at least be able to make you a hot, fresh burger with some guidance). The workshop is inclusive of a meal, goodie bag and burger making certification. Parents are welcome to join their budding chefs-in-training for a fun time in the kitchen. Before participating, do ensure that you and your child are wearing covered shoes and that you give advance notice of any dietary restrictions. The first session on 16 June 2023 is already fully booked, so keep your eyes peeled for the second session upcoming! 
MOVIES AND MORE ON WEEKENDS
Catch a movie with the family at HomeTeamNS Bedok Reservoir, with kid-friendly screenings at convenient timings. Afterwards, check out the all-day weekend activities at Level 2, Atrium, which range from crafts to fun facts and hopscotch.
WHEN: Movie Screenings – Saturday 10 June and Saturday 24 June 2023, 11am and 4.30pm.
Weekend activities – Saturday 3 June to Sunday 25 June, 9am to 8.30pm
SUPERCHARGE YOUR WEEKEND AT HOMETEAMNS BUKIT BATOK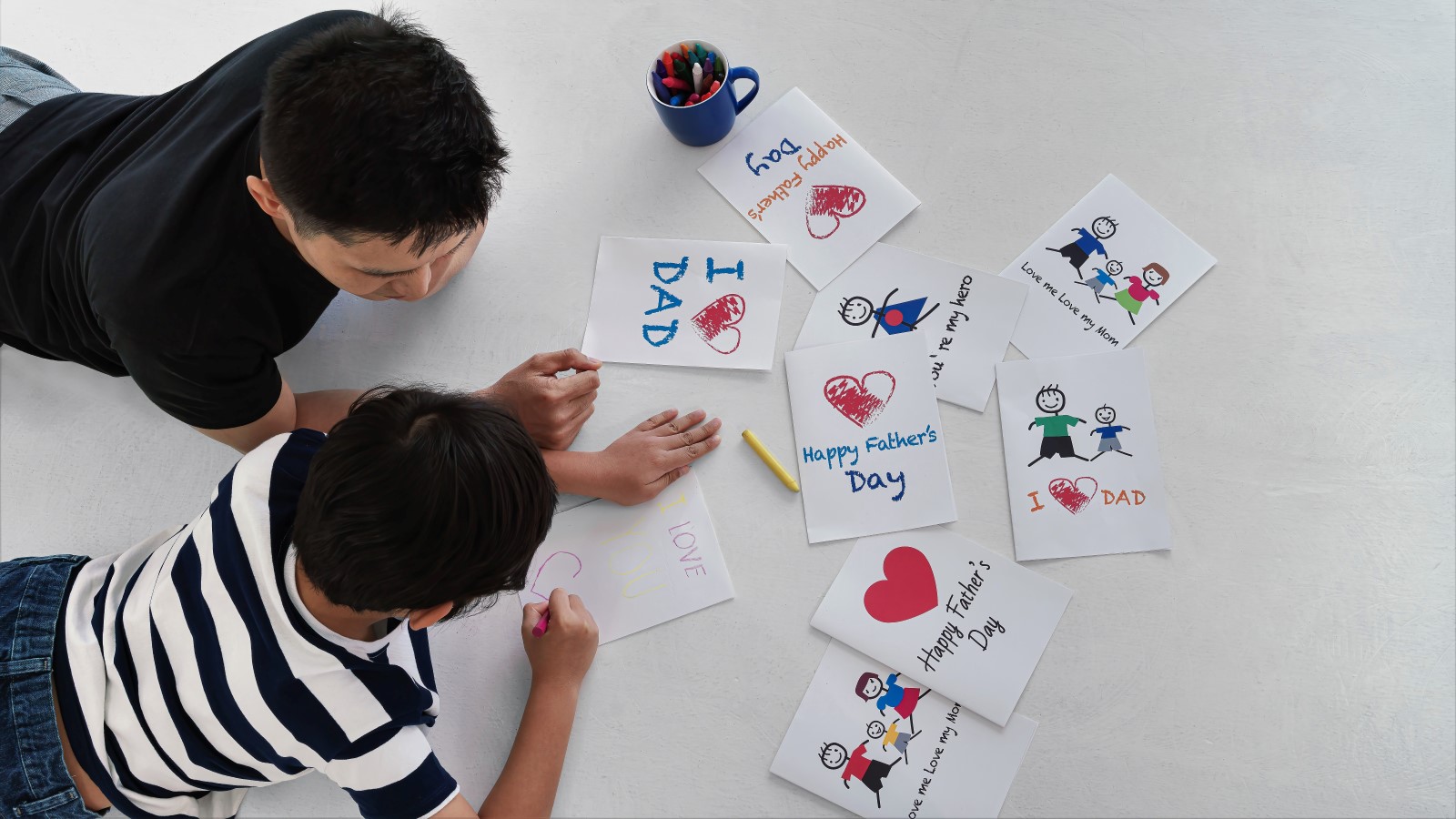 MINI-STATIONS FOR MAXIMUM FUN
Beat the heat with a free ice cream cup and let your kids try their luck at fun mini game stations, where small prizes are up for grabs. Register online for access to game booths and to redeem your ice cream.
WHEN: Saturday 17 June and Sunday 18 June 2023, 10am to 5pm
WHERE: Level 1, Lobby A
SPEND QUALITY TIME WITH DAD
18 June 2023 (Sunday) is Father's Day, so encourage the kids to write to Dad on a postcard. Titled Mission: Dear Dad, this open-to-all activity is themed around Dad the superhero – a golden opportunity for kids to share what they think Dad's superpower is.
WHEN: Saturday 10 June to Sunday 18 June 2023, 10am to 6pm
There's nothing more fun than building something with Dad – and even better, this Mini Building Blocks activity features mini vehicles that kids of all ages will love.
This event is exclusive to HomeTeamNS members, so flash your digital membership card to redeem your Mini Building Blocks set. 
WHEN: Saturday 17 June and Sunday 18 June 2023, 10am to 3pm
Do you have a mini-me? If one (or all) of your kids could be your doppelganger, you'll want to join the Mini Me contest with photos to prove it. Follow the HomeTeamNS Bukit Batok Facebook page for upcoming details.
With so much to do this June, the holidays will fly by – but the memories will last a lifetime.
Like our stories? Subscribe to our Frontline Digital newsletters now! Simply download the HomeTeamNS Mobile App and update your communication preference to 'Receive Digital Frontline Magazine', through the App Settings.