Dramatic multi-agency situational exercise showcases the Home Team's unity and response readiness.
Against a backdrop of fire, smoke and a road strewn with ruined vehicles and wounded victims, an elite rescue team abseiled down the side of an apartment block to release trapped residents.
Fortunately, this was just a drill. 
Exercise Northstar 10 was Phase 2 of a multi-agency counter-terrorism exercise by the Singapore Civil Defence Force (SCDF), held at the Home Team Tactical Centre on 28 October.
The two-hour operation featured about 500 participants from key agencies, including the Singapore Police Force, the Singapore Armed Forces, a Community Emergency Response Team, government agencies and national utility services. They cooperated to establish a command post to monitor the site using drones, deployed a rescue team to breach buildings, set up a first-aid point to offer advanced medical care, and used a K9 team and state-of-the-art auditory equipment to detect trapped victims.
The Housing and Development Board showed how it would shelter those made homeless by the incident, the Public Utilities Board demonstrated swift service restoration, and even Singtel showed how it would reinstate communications with a mobile phone mast.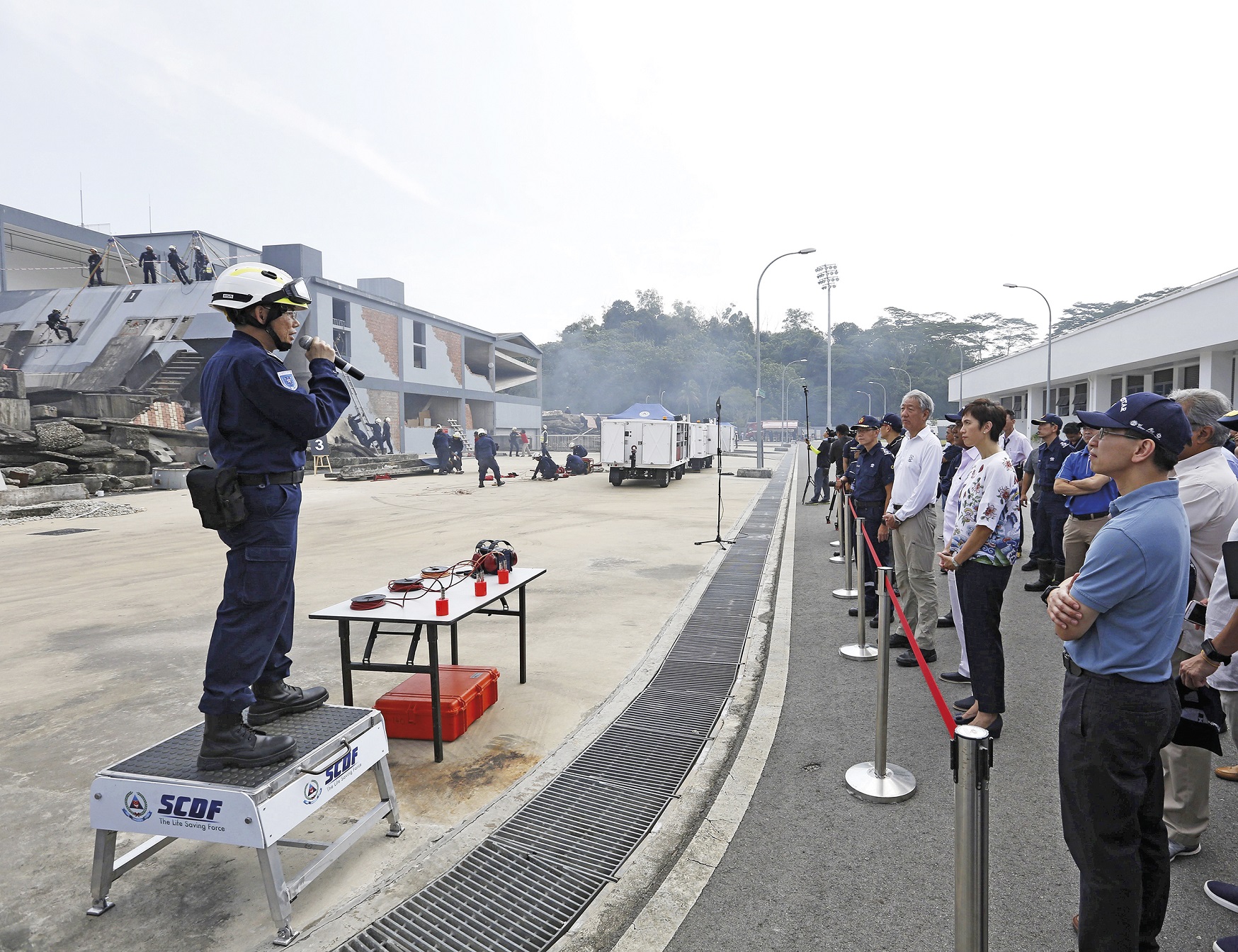 COL (NS) Andrew Tan Suan Hwee, 46, Battalion Commander, 51 Rescue Battalion, was in charge of Phase 2. He said this was the first time an SCDF Rescue Battalion was involved in such an exercise. "We want to assure the public of how capable and competent our guys are."
COL (NS) Tan's deputy, LTC (NS) Razid bin Saad, 40, said:
I would like Singaporeans to know that we ORNSmen have been trained sufficiently to be activated in a real emergency. If tomorrow we need to be mobilised in a real situation, we will be ready.
Other articles that you might like: