The total number of fire calls has decreased by 1.8 per cent in 2021 – and while that's good news, even one fire is too many. How can we reduce fire risk, and what should we do if a fire breaks out near us?
TEXT: MELODY TAN
PHOTOS: SHUTTERSTOCK
TIP #1: DON'T MESS WITH ELECTRICITY
There have been multiple cases of fires started by faulty battery packs of power-assisted bicycles (PABs) or personal mobility devices. These battery packs are often left to charge overnight or for a period of time, before exploding and igniting a fierce blaze.
If you have a personal mobility device or a PAB, be sure to buy original batteries and refrain from charging them overnight, for a long and unattended period of time, or near combustible materials. You should examine the batteries regularly for signs of damage, such as corrosion, bloating or a powdery residue. Avoid charging the battery immediately after using the PAB or mobility device, and never tamper with or modify it.
Similarly, electrical wiring in your home should be installed by a qualified electrician, as fires of electrical origin were the number one type of fire in 2021, with 588 cases, or 31.9 per cent of all fires. When purchasing electrical appliances, look out for the SAFETY mark. This indicates that the product has been tested for safety measures against fire, explosion and other dangers.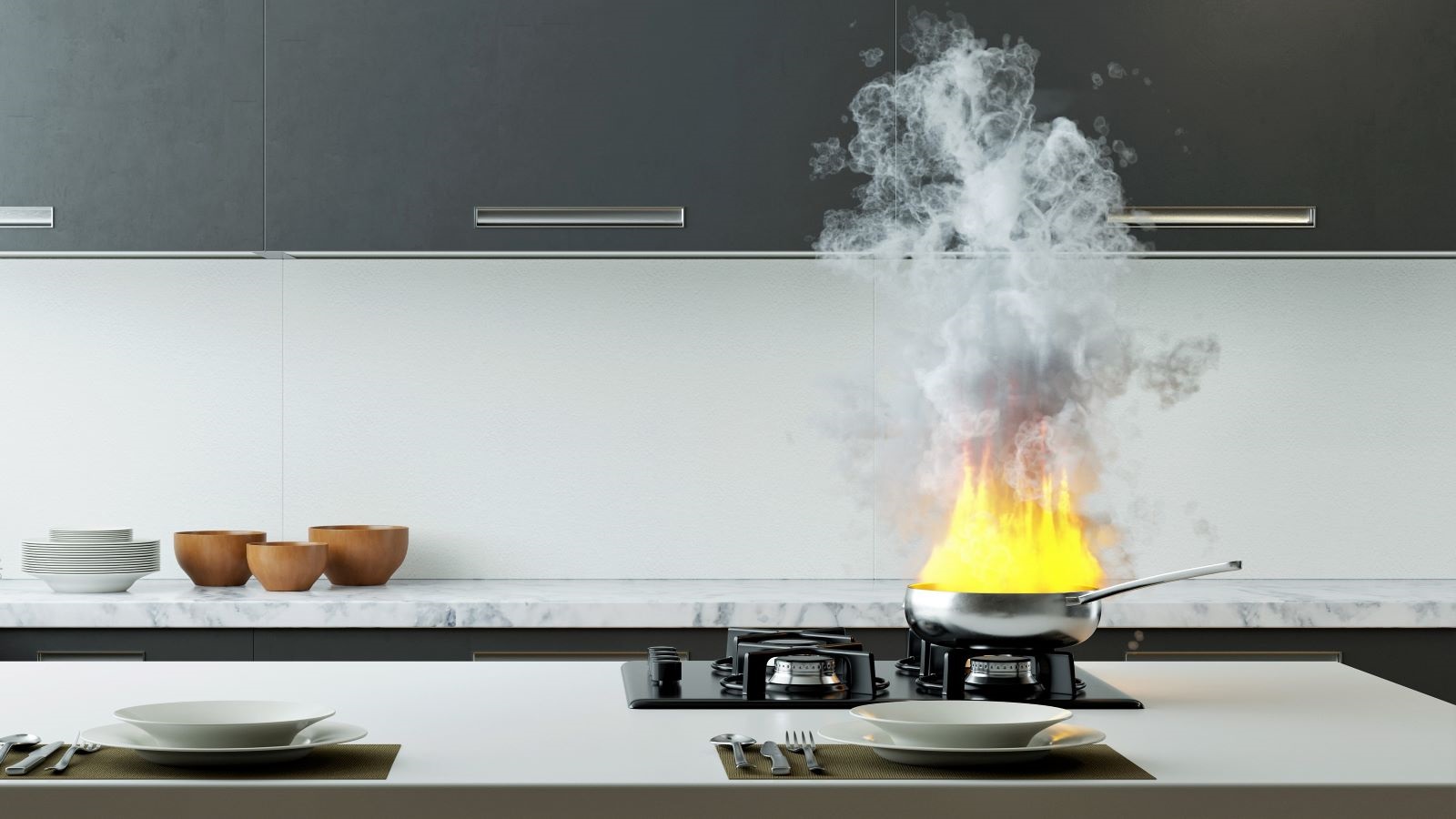 You might be a magician in the kitchen, but even a culinary wizard wouldn't be able to stop a blaze once it's out of control. To reduce fire risk, never leave your cooking unattended and be sure to keep flammable items away from any heat sources, such as the open flame on your stove.
To avoid nasty burns – or worse – avoid wearing loose clothing, such as long flowing sleeves, when you are cooking. Switch off the electrical outlets to appliances when they aren't in use, and make sure that they aren't overloaded. Next to electrical fires, cooking-related fires were the second highest in 2021, with 408 cases.
TIP #3: EXTINGUISH FOR CERTAIN
Fires can start from the smallest of sparks – and that includes a cigarette butt that hasn't quite been stubbed out.
"Dropped light" fires – defined as fires caused by unextinguished cigarettes, charcoal embers and incense sticks – were the third most common type of fire last year, with 349 incidents.
If you are disposing charcoal embers or cigarette butts in the common rubbish chute or a bin, make sure that they have been fully extinguished to reduce fire risk. And if you have an altar or an aromatherapy burner at home, place it far away from curtains.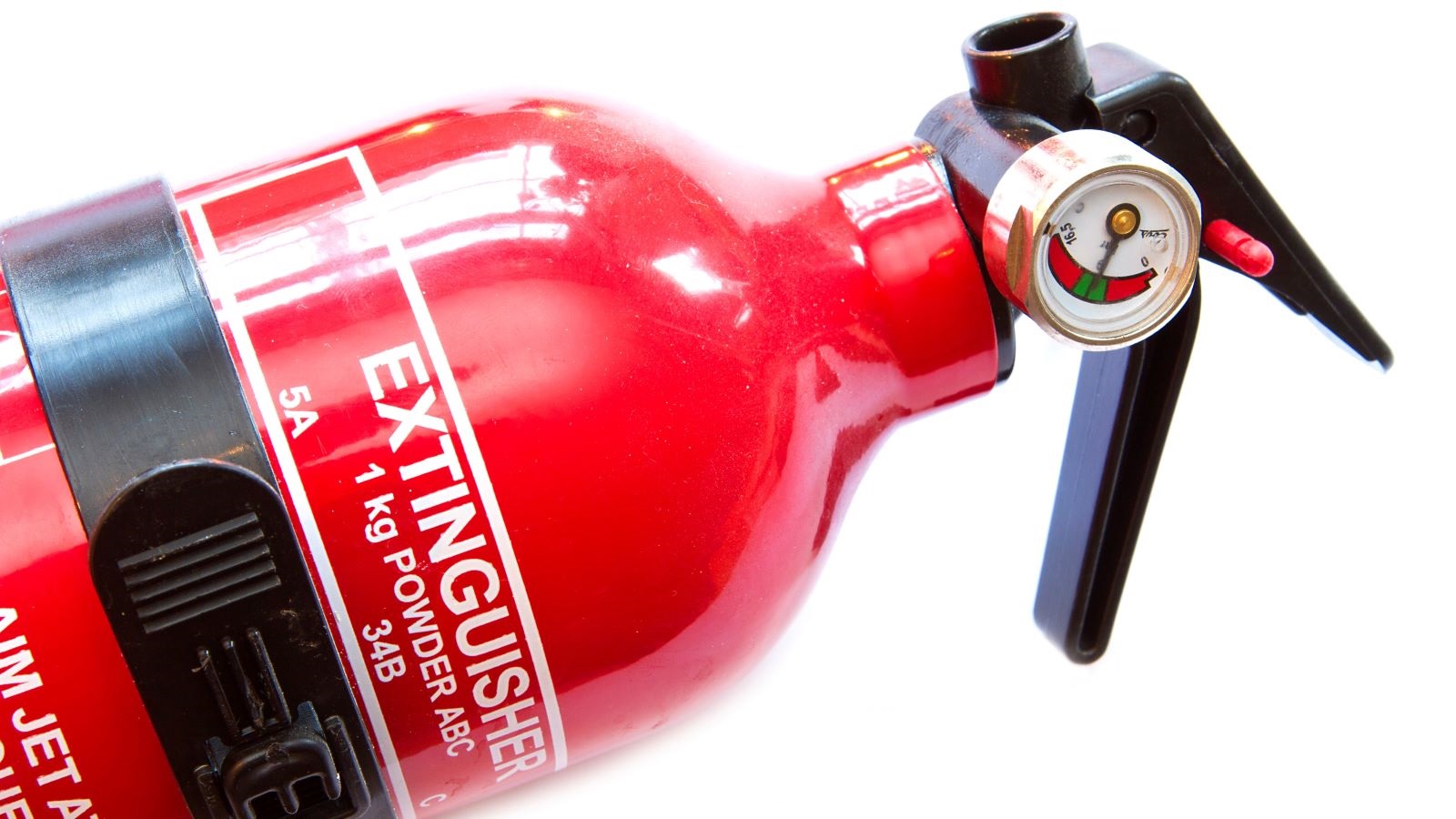 Whether at home or in the workplace, everyone sharing the same space should be fully aware of potential fire risks.
For example, children should be taught to play with sparklers and lanterns outdoors only. Adults should make it a habit to avoid cluttering up fire escape paths, especially with flammable items such as books, newspapers and boxes. If you have a domestic helper who does the ironing, make sure she knows to switch off the iron instead of leaving it unattended on the board, as overheated fabric can catch fire. You might also consider organising a fire drill at least twice a year within your own household, so that everyone knows what to do in an emergency.
In workplaces, fire safety equipment, like smoke detectors and fire extinguishers, should be kept updated. Employees should be trained to know what to do in the event of a fire. Employees should also make it a habit to turn off computers, laptops and other appliances when leaving the office. After all, fire safety is everyone's responsibility.
WHAT TO DO WHEN A FIRE OCCURS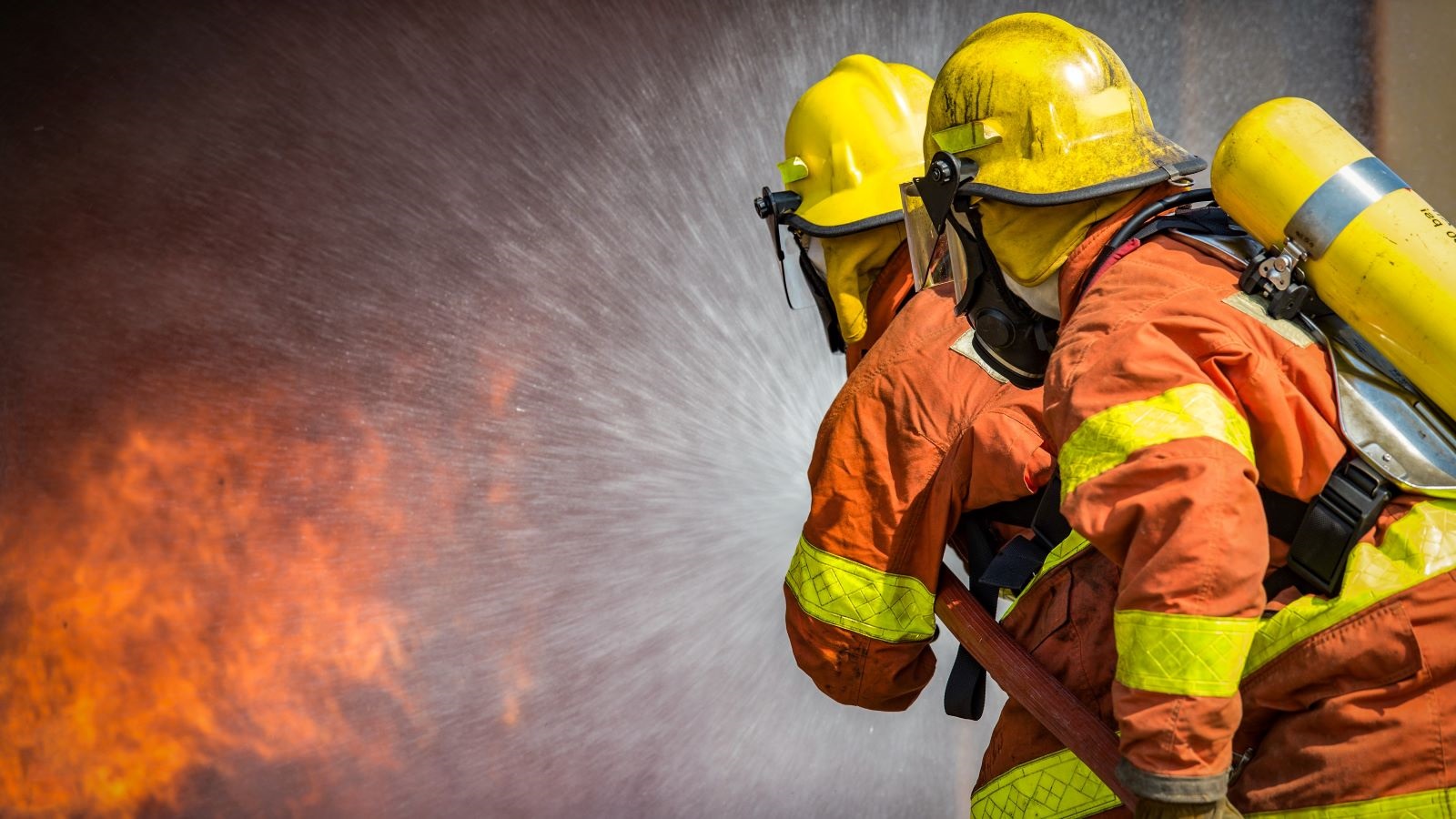 If a fire breaks out near you, the first thing to do is to stay calm. Call 995 for the Singapore Civil Defence Force (SCDF), alert others and proceed to evacuate.
In the event of a small fire, you can attempt to put it out with a fire extinguisher (You can learn to use one on the SCDF website.) When it comes to a grease fire – such as cooking oil that has ignited – do not throw water on it, as that will cause the oil to splash and spread the fire even more. Instead, you can try starving it of oxygen by placing a metal (not glass, which will shatter) pot or pan over it, or pour a large amount of baking soda over the fire. It creates carbon dioxide when heated, which can smother the fire. You can also use a large damp towel to extinguish the fire.
In the case where it's not possible to put out the fire without endangering yourself or others, it's best to leave the area. If you can reach the gas mains on your way out, turn it off. If possible, close the door and shut the windows of the room that the fire is in so that it can be better contained.  Avoid smoke inhalation by staying low and crawling close to the walls. Use the stairs and try to head down to the ground floor. If you're on a very high storey, look for the refuge floor – a holding area that provides safe harbour for residents during a fire.
When it's not possible to leave the building, head to a room with a window – ideally one that faces a road, so that rescue can take place faster. Roll up a thick piece of cloth, like a blanket or carpet, to prevent smoke from entering through the bottom gap of the door. Let the SCDF operator on the phone know the location of the fire, where you are in the building, and how many people you have with you.
Finally, if the fire is not in your apartment but your neighbour's, you should still evacuate rather than adopt a 'wait-and-see' approach. SCDF's protocol calls for the evacuation of residents on the same floor, or the two floors above the scene of the fire. Even if you're not certain about whether the fire will spread, it's always better to be safe rather than sorry.