CPT (NS) Shaan Akhtar's aviation career is soaring on the leadership skills cultivated through over 10 years at SCDF.
From Deputy Rescue Company Commander of SCDF's 12B Rescue Battalion to cadet pilot at Singapore Airlines, Shaan Akhtar flies in the face of challenges, seeing them as opportunities for growth. Enlisted into SCDF as part of National Service, Akhtar became the first to be awarded both Best Specialist Cadet and Best Officer Cadet accolades. As an ORNSman, the 31-year-old was a planning and operations officer for maximum security events such as the World Bank conference held in Singapore.
Propelled by a lifelong passion for aviation, the MBA graduate launched his career in aerospace engineering, lectured on aerospace propulsion and engineering design at Ngee Ann Polytechnic, and is currently realising his dream of becoming a commercial pilot.
What's the common inspiration behind all your achievements?
I was brought up to always do my best, whatever the situation – combining this outlook with passion is my atlas for excellence. In particular, my NS years were pivotal in giving me perspective and direction, empowering me to work towards achieving my true aspirations.
What do your NS and SCDF achievements mean to you?
There's a sense of pride in knowing that I am serving my country the best I can, and it's exhilarating to be a part of something bigger than myself. I'm both honoured and humbled because there are many who are just as capable and worthy of such awards.
What has been the most memorable/challenging experience of your SCDF career?
I was once activated as part of a rescue tender appliance tasked to help a victim threatening to jump from the sixth or seventh floor of a building. We set up the life pack as swiftly as possible to cover all ground space necessary. Just when it was fully inflated, the victim jumped… and landed uninjured. There is no better feeling than knowing I was part of this successful rescue made possible by teamwork.
Your thoughts after serving in some of the country's most intricate security operations?
The synergies between various Home Team Departments working together, along with the complexities of responsibilities required in the planning and execution of the events, were an eye-opener.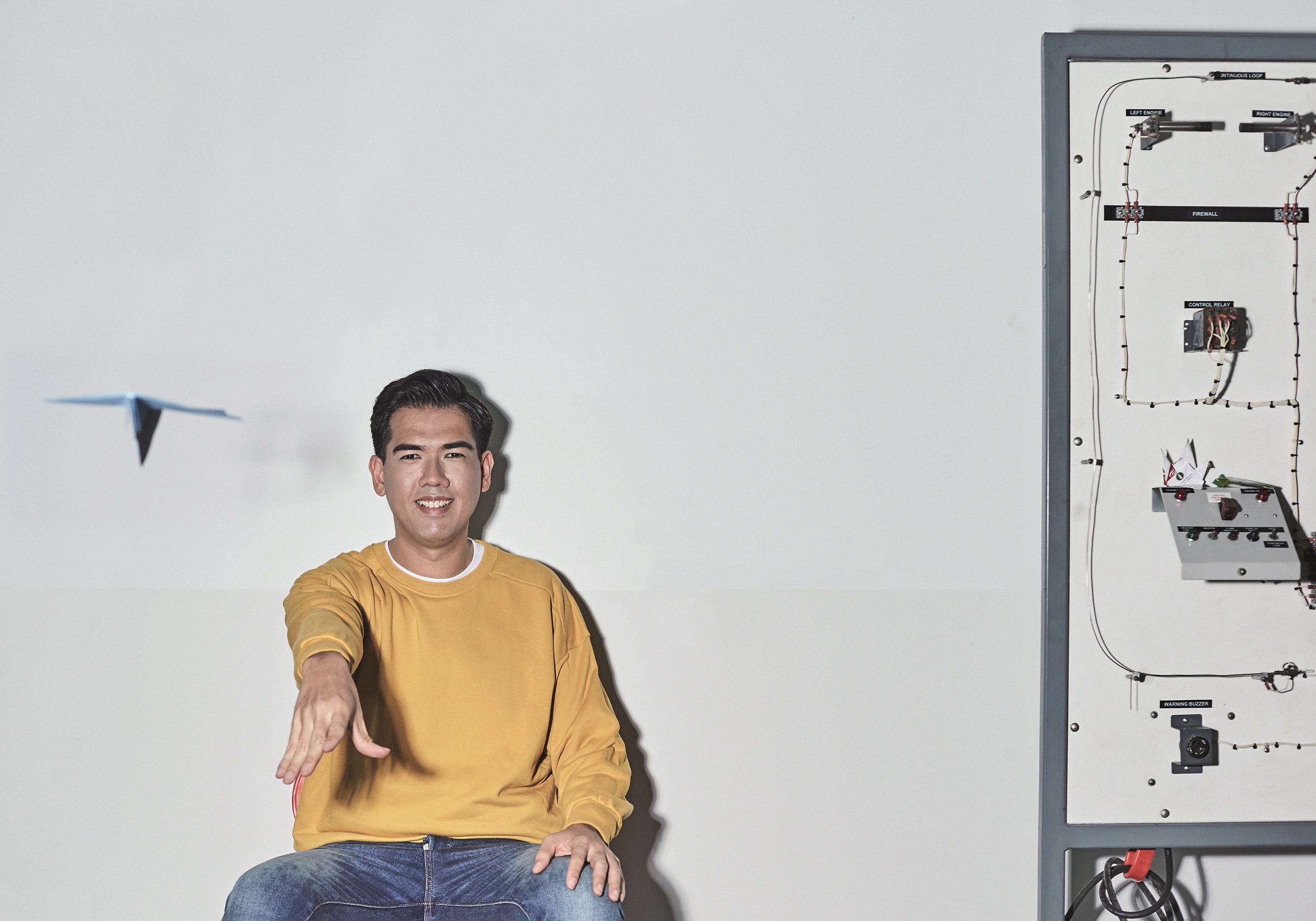 How have you applied such concepts of teamwork to your career?
SCDF has prepared me well with a team-oriented mindset, along with soft skills required for managing fundamental communications and coordination among multiple parties. These include cabin crew, engineers, ground staff, dispatchers, air traffic control and even passengers.
We hear that you used to share your NS experiences with your polytechnic students. Why was that important?
Few of my students understood how SCDF works and the dangers firefighters face daily. They always found my stories about operational work very engaging – how we work in teams and how hard we train so that we're always confident in executing missions. The cheekiest, most skeptical students always turn out to be the most "on" in NS – it's testament to what a positive rite of passage NS is!
Other articles that you might like: