During the recent NS Commanders' Dialogue Session, SCDF Marine Command's plans to innovate and meet future challenges were revealed.
SCDF Marine Command (SCDF MC) HQ played host to the NS Commanders' Dialogue Session with Commissioner, SCDF on 9 March. During the dialogue, Commissioner, SCDF highlighted a greater need to tap into the role of community first responders (CFRs), with an ageing population in mind, and the need to leverage on the myResponder application to reach out to available CFRs.
SCDF has begun training CFRs under the Save-A-Life initiative, to respond to cardiac arrest cases within their immediate vicinities. Additionally, the myResponder app, which alerts CFRs to minor emergencies nearby, will now dispatch them to put out rubbish fires. SCDF will also continue to invest in technology to increase productivity, with mission-centric robots complementing its emergency responders. Meanwhile, further development in exoskeleton will be pursued.
Since taking on the role of marine firefighting and rescue from the Maritime and Port Authority of Singapore in 2012, SCDF MC has embarked on a transformation programme. SCDF MC has participated in joint emergency preparedness exercises with stakeholders beyond the Home Team, while responding to high-profile marine firefighting and rescue incidents.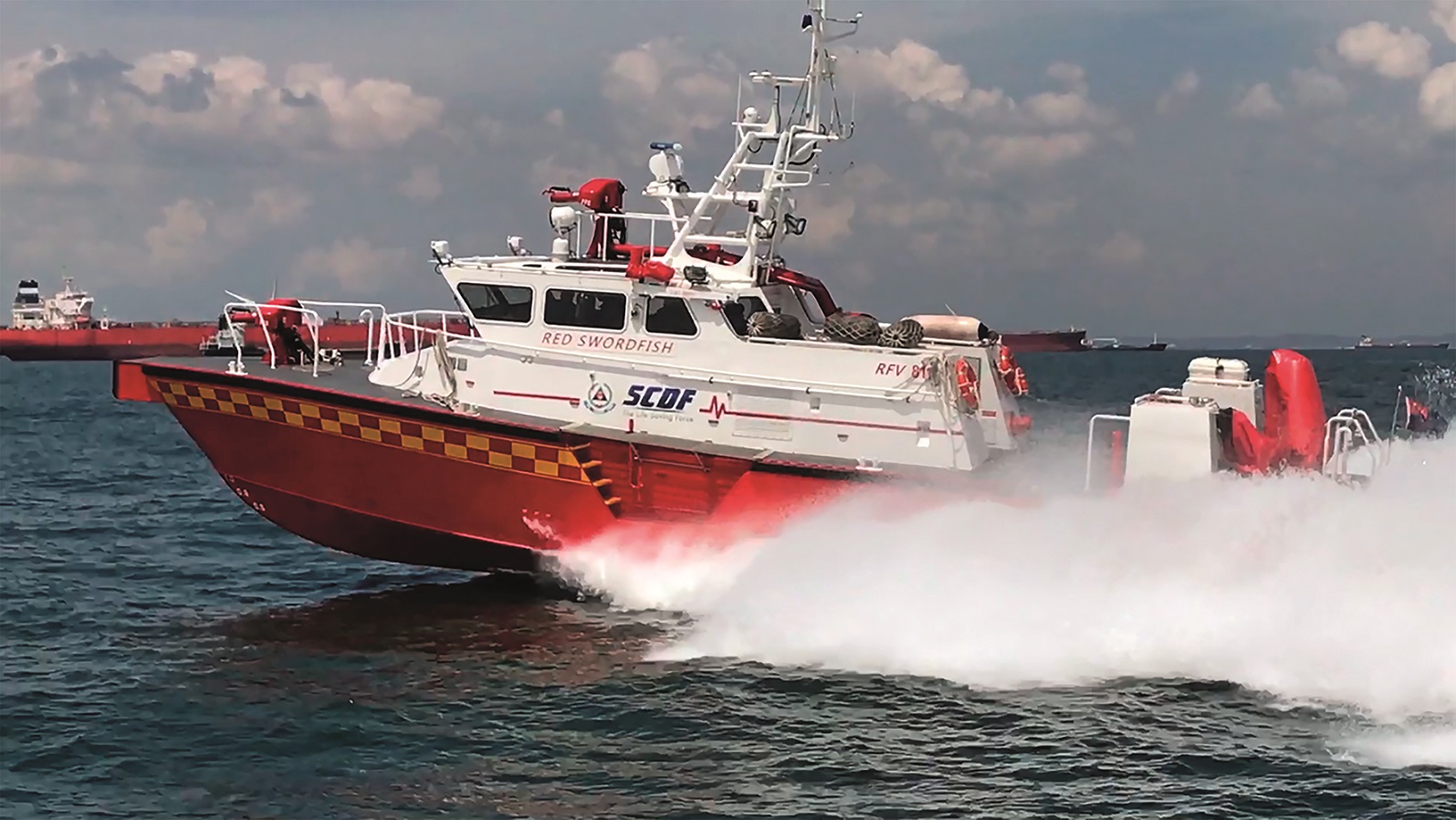 To round up the event, NS Commanders were given the rare opportunity to ride on the marine fire vessels. They were all appreciative of the insightful visit to SCDF MC, and for having the opportunity to interact closely with Commissioner, SCDF in an informative dialogue session.
"It was an engaging and open dialogue with Commissioner and NS Commanders on the future direction of SCDF with regards to capabilities, plans and how we as NSmen can help to make Singapore a safer place," reflected LTC (NS) Mohammad Tahir, Unit Commander of 42 Public Shelter & Resilience Unit.
Other articles that you might like: