From Tiktok to YouTube, here's how to formulate a plan to get ripped without leaving the house — that you can ramp up over time, too.
TEXT: NICHOLAS JACOB
PHOTOS: SHUTTERSTOCK, HOMETEAMNS
COVID-19 cases are on the rise. You're being socially responsible and staying home. With naught else to do, work, snacks and Netflix occupy the day. Life isn't so bad. But as your belly grows, so will, in all likelihood, the frequency of your significant other's nagging and the "food baby" jabs from friends. We've all been there, and eventually most of us make that decision to get off our butts and get back into shape (or at least a shape that isn't just round).
Fortunately, the transition from Disney+ to a home workout routine might not be so far off – one just needs to channel that desire for streamed content into more productive avenues, bit by bit.
A RABBIT HOLE OF INSPIRATION TO GET YOUR BODY MOVING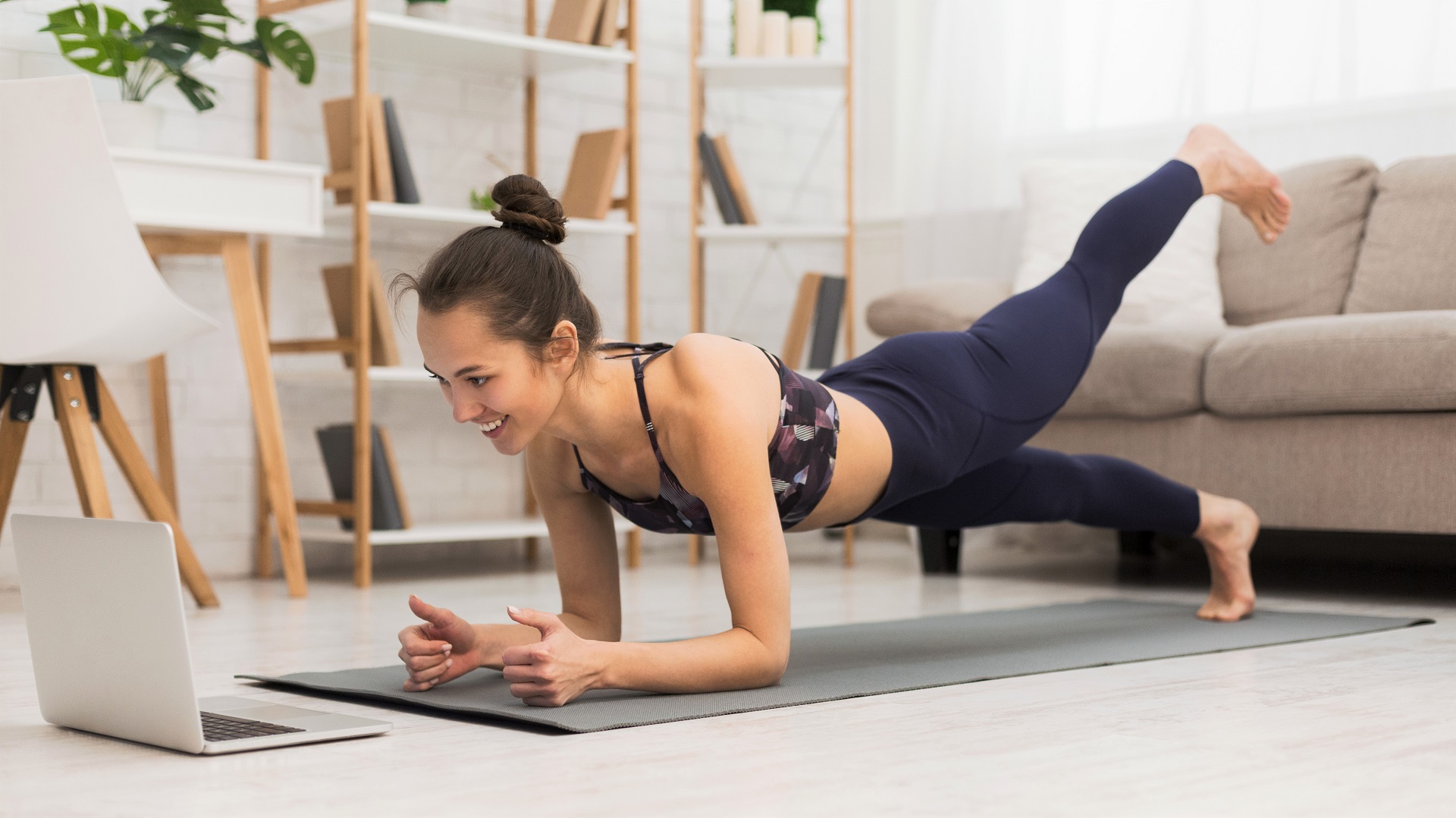 First things first, you aren't getting anywhere without a little bit of motivation – so why not add some #fitspo into your daily content browsing experience? TikTok may seem counterintuitive as a platform for fitness inspiration, but there are multitudes of creators on it who find ways to share muscle-building secrets, motivational tips and healthy lifestyle information into the short video format.
With a vast variety of content and creator styles, ranging from exercise coach Antonie Lokhorst to health and wellness guru Kayla Iutzwig, this endless stream has it all. Along the way, you're likely to pick up a few ideas for a diet or high-intensity internal training (HIIT) routine, and even some knowledge about how best to go about restoring the six-pack you had ten years ago.
On that note, as you take the first step down this road, you'll want to start off slow and steady – ensuring consistency is key. To develop a habit for exercise, try incorporating short, easy, repeatable and fun elements into your daily regime. A great example is the viral 15-minute TikTok Dance Party workout – a full body, no-equipment cardio workout paired with a hi-energy soundtrack that'll have your body moving to the rhythm and craving for more.
STRUCTURE YOUR TRAINING PLAN BY LEARNING FROM THE PROS
The next step would be to put together a fitness regimen and stick to it. Now, you could hire a personal trainer or nutritionist, or pay for an online course — but why do all that when you have easy access to a nigh-limitless library of fitness information and instructionals that guide you to the T, all for free?
In recent years, YouTube has been become a veritable repository of high-quality fitness content, made by people from different backgrounds, with varying body types, and who have embarked on different journeys to glory.
Use the site to find information about the kinds of exercises you should do, how you can do them, and everything in between to optimise your sessions. When you're up for a bit of a challenge, give this 30-minute HIIT workout a try.
This is yet another equipment-free calorie-burner you can do solo or over a Zoom call with friends that's guaranteed to get your heart pumping with high-knees, fast feet, and star jumps, while strengthening your core and lower body with jumping lunges and planks.
To achieve all your body transformation goals, you'll also find that meal prep guides, diet plans, and in-depth advice are all readily available on the platform to get you started regardless of your level of knowledge and the physical shape you are currently in.
TRAINING VIRTUALLY WITH THE LADS TO CRUSH YOUR NEXT IPPT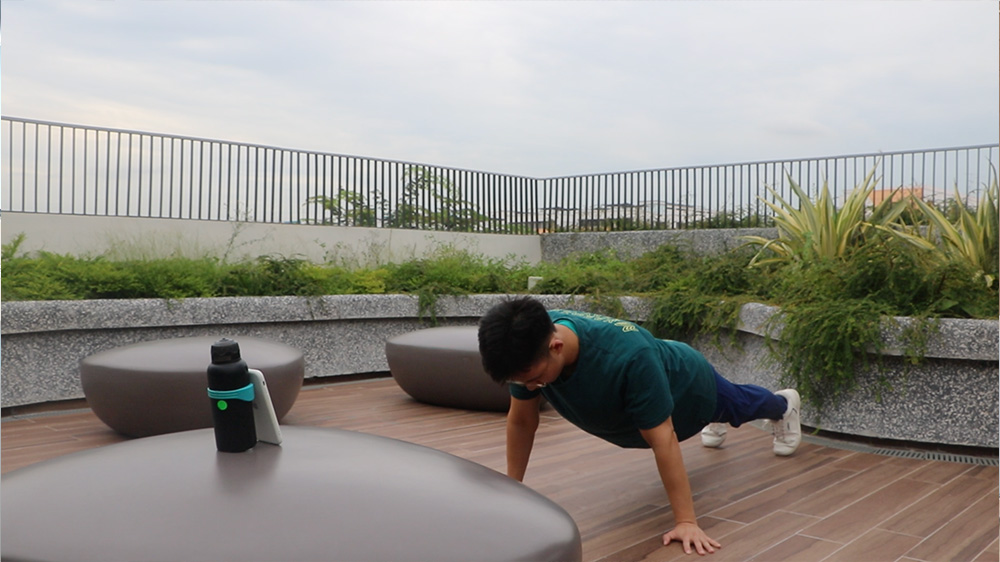 Each of us train for different reasons. For many NSmen, one of those reasons is to prepare for their next Individual Physical Proficiency Test (IPPT). Sadly, with it being harder to meet up with the gang at the gym every week, this journey can be a lonely one.
Fortunately, Home Team NSmen can now choose to train and clock in their NS FIT programmes virtually through the Virtual Fitness Training (VFT) programme! Hosted by HomeTeamNS Fitness Workz, VFT sessions are a convenient alternative to help NSmen improve their overall well-being and train for their IPPT.
There are two virtual class slots every Tuesday, Wednesday, Thursday, and Saturday, and you can sign up with your bros for one of four programmes which ranges from building up core strength to improving overall muscular power and endurance through total body conditioning. With a new kid on the block, Home Team NSmen can now sign up for the all new Friday session, where they can experience toning exercises (Sculpting60) and boxing movements (Box60).
These VFTs are a great way to punctuate your existing home-based routine with a spot of group exercise, to keep things fresh and your motivation going strong. They're a great way to get through your 10-session NS FIT training programme and, who knows, you might very well find yourself aceing that next IPPT while hardly breaking a sweat! Not bad for an ex-couch potato, yes?
Prep for your IPPT, or simply improve your overall fitness level, by signing up for VFT. Alternatively, head over to the VFT website for more information on curriculum and class schedules.