Pillar of Support – MAJ (NS) Su Caizheng manages to lead his unit at SCDF, and help HomeTeamNS to organise large-scale events, by drawing strength from his understanding wife.
TEXT: AUDRINA GAN
PHOTOGRAPHY: TAN WEITE
ART DIRECTION: FISH CHAN
STYLING: ANGELA CHU
GROOMING: RINA SIM (MAKEUP) & EILEEN KOH (HAIR)
Balancing his career with numerous National Service (NS) duties has never been an issue for MAJ (NS) Su Caizheng.
The regional health and safety manager at American Express is also the Company Commander at SCDF's 32 Rescue Unit, which conducts rescue operations in collapsed structures during civil and national emergencies.
"I ensure our rescuers are professionally trained in a safe and controlled simulated environment, so that they are competent enough to respond to an actual emergency," he explains.
In addition to these duties, Su is also a member of SCDF's NS Feedback Panel. This is comprised of NS Commanders who meet regularly to look into the improvement of In-Camp Training matters and follow up on ORNS-related issues. Being a member of the HomeTeamNS Sembawang Clubhouse Executive Committee, he also proactively suggests ideas related to the clubhouse operations and products.
The 35-year-old has been instrumental in planning the organisation's main sporting events as well. Su was a member of the REAL® Swim Committee from 2016 to 2017, before leaving to join the REAL® Run Committee in 2018, where he helps to plan and execute the annual event. Such occasions have required him to attend monthly committee meetings held on weekday evenings.
Thankfully for the father of three – a pair of three-year-old twins and an 11-month-old girl – his supportive family and employer have enabled him to fulfil his NS duties to the best of his abilities.
"Juggling all these commitments, work and family requires a lot of understanding from my wife, who holds the fort at home when I'm away, and puts the kids to bed. My employer, too, is supportive of my NS duties," he explains.
All about sacrifice
For Su's wife, Elaine Tan, it's the little gestures that count. To show her support, the secondary school teacher writes notes of encouragement and prepares herbal tea for her busy husband in the morning.
"Words mean a lot, so I text him to ensure that he arrives safely for his committee meetings, and stay up to wait for him to return from them, even when I'm very tired," she says.
"I know it makes him happy to be able to pass on his skills to the trainees, and see months of effort culminating in a successful event. Thus, I'm happy to support him in his endeavours."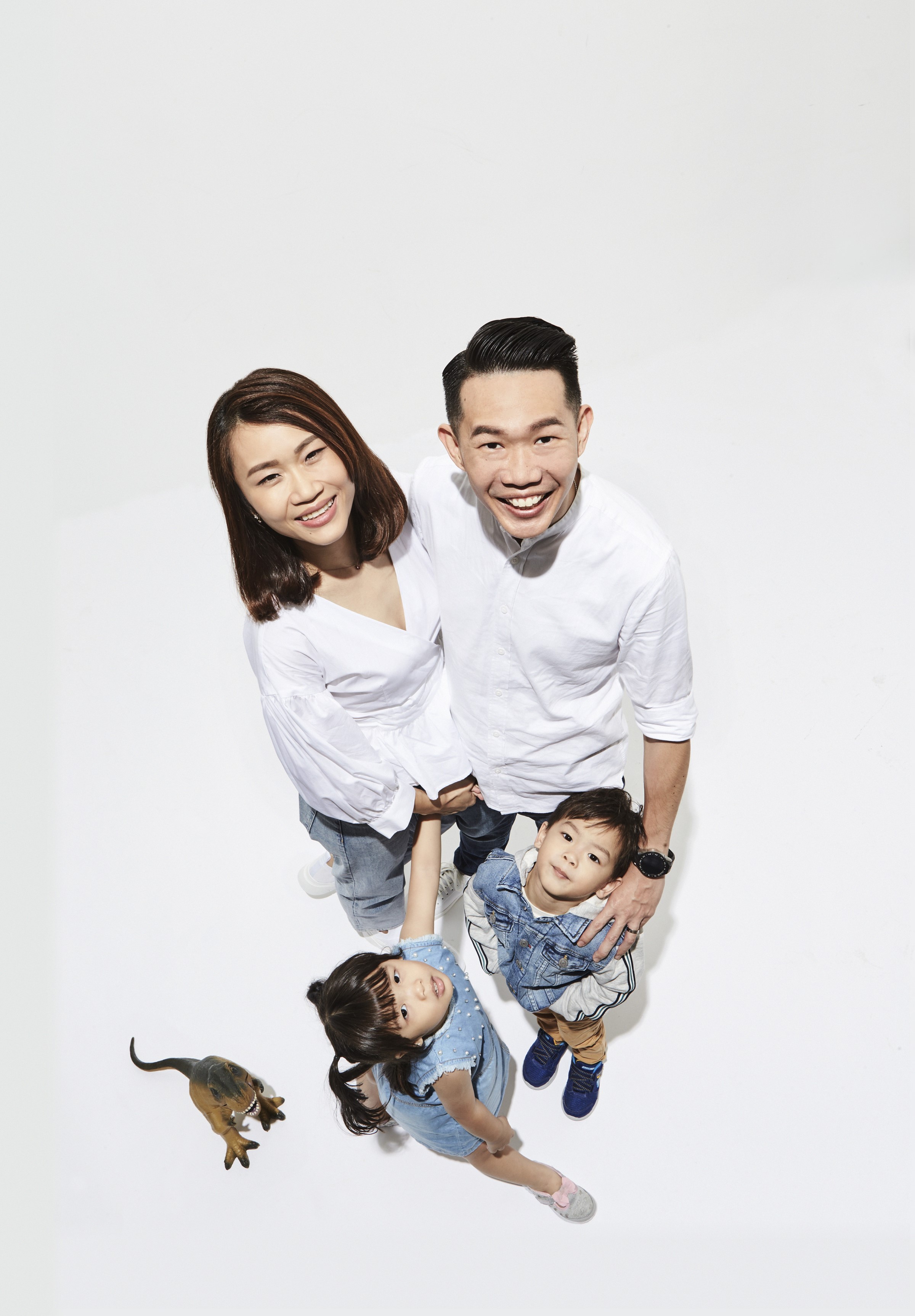 Have you heard about Everyday (Her)oes?

The couple also celebrates Su's NS achievements, big or small, through good food. "When he achieves a gold for his IPPT, he usually takes me to a nice restaurant. We're going for a Japanese omakase dinner to celebrate his recent appointment as Honorary Aide-de-Camp," Tan says.
Rising to the task of defending Singapore, Su is also motivated to excel in his NS duties to set a good example for his son. "My son Ethan looks up to me as a role model, and I hope that I will inspire him to embrace NS and do well in his future appointment," he explains.
To make up for lost time as a result of his hectic schedule, he brings his family on weekend excursions to attractions like the SEA Aquarium and River Safari.
And what does he do for the woman who has stood by him through it all?
"I always set aside some alone time with my wife on Saturdays, to take a break and simply to enjoy each other's company," he says.
Other stories you might like: