Fine strokes – This year's REAL® Swim saw competitors streaking across the pool in a new fast-paced event.
This September, 224 participants – including Home Team officers, HomeTeamNS members, as well as members of the public – made waves at REAL® Swim 2018.
The competition comprised two main categories: the Most Supportive Division (MSD) 20 Laps and Survival Swim Challenge, as well as the Fun Swim. A total of 11 divisions from SCDF and SPF competed in the MSD 20 Laps category, with Police Coast Guard emerging as the champions of the NSmen category. The runner-up spot was clinched by A Division, while J Division was not far behind in third place.
Bringing excitement to this year's REAL® Swim was the brand new MSD Survival Swim Challenge, which competitors had just 10 minutes to complete. Once again, Police Coast Guard slayed the competition.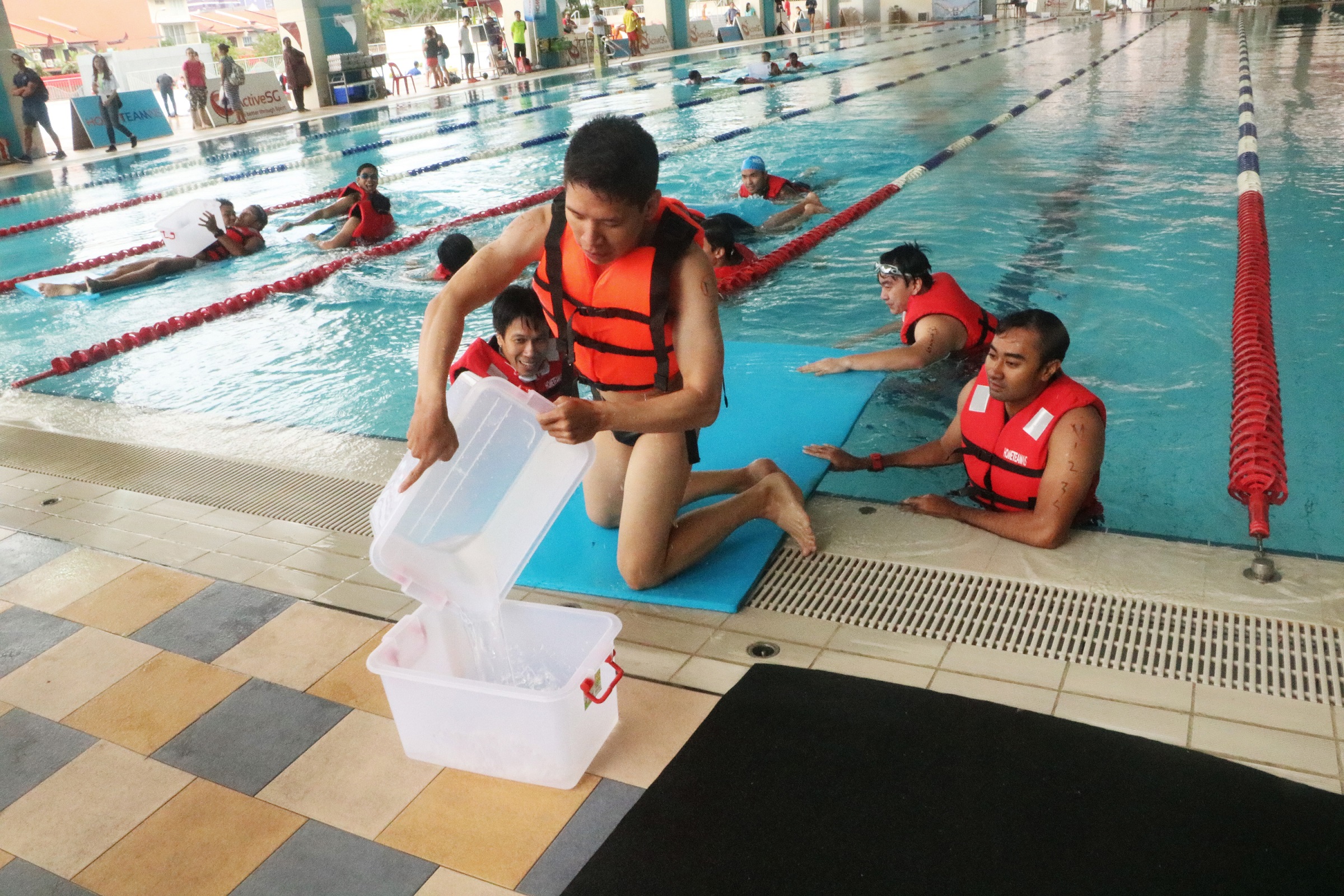 Then, as part of the Fun Swim, members of the public were challenged to complete either 20 or 50 laps in 30 and 60 minutes respectively.
The event's guest of honour, SAC Lee Chin Ek, Assistant General Secretary, HomeTeamNS Committee, presented the prizes to the jubilant winners.
Other 
articles on 
Most Supportive Division (MSD) :