Inspired by his strong single mother, INSP (NS) Mirza Juani Bin Joanis has risen to his leadership role in the Singapore Police Force.
How were you shaped by your experience at SPF?
Mirza: I'm from the Special Operations Command, and just completed my full-time National Service last May. In December, I was recalled and led 36 men for patrols during the festive season, which boosted my confidence. As an applications engineer in a small company, I do not get this sort of opportunity to lead at work.
What are the key challenges you face as a young leader?
Mirza: Leading a large team of men of different backgrounds and personalities can be tricky. Some members of my team are up to 15 years older than me, which could be intimidating. I made a couple of mistakes, but incorporated advice from my teammates. To grow as a leader, you must get to know your men and tap into their experience.
What inspires you to serve in the police force?
Mirza: When we do our patrols, we keep the peace and deter the public from engaging in illegal activities. It gives me a sense of satisfaction to contribute to society in this way.
How has your mum inspired you?
Mirza: As a single parent, my mum raised me on her own. Seeing how independent she is gives me the drive and confidence to handle my own problems.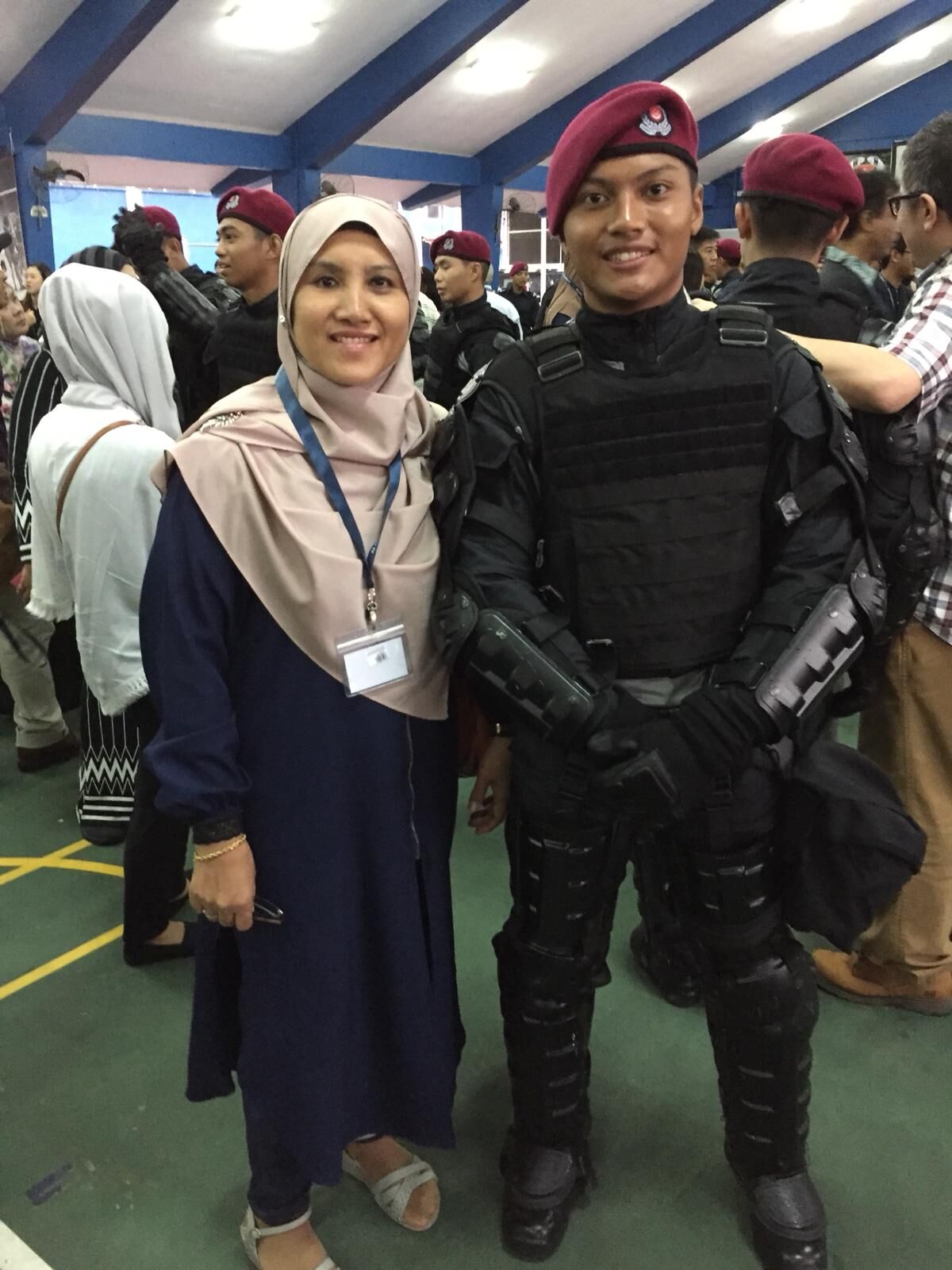 Have you heard about Everyday (Her)oes?

Madam Marwiyah, how has National Service helped Mirza to grow?
Marwiyah: Mirza has always been a good boy, although he did go through a rebellious phase in secondary school. He became more responsible after NS and now handles himself well. He is ambitious and works hard to move up. Many people just aim to finish their full-time National Service, but he set a goal to continue his NS duties and managed to achieve it.
How do you support Mirza in juggling his career with pursuing a university degree and his National Service duties?
Marwiyah: I don't have any expectations of him, as long as he is responsible and upright. I prefer to be a silent supporter.