Adapting to the Mediterranean diet could offer a wealth of benefits, like improved heart health and lower cholesterol. Here's your sign to switch up your palate and indulge in healthier food options at HomeTeamNS Clubhouses.
TEXT: MORGAN AWYONG
PHOTOS: SHUTTERSTOCK, ELA & SIAM KITCHEN
While the Mediterranean diet – featuring more seafood, more vegetables and less carbohydrates – was discovered in the 1950s by American scientist Ancel Keys, it has remained popular for being easy to adopt as well as relevant; with more studies substantiating its promise of multiple benefits.
HOW DOES IT HELP WITH HEALTH?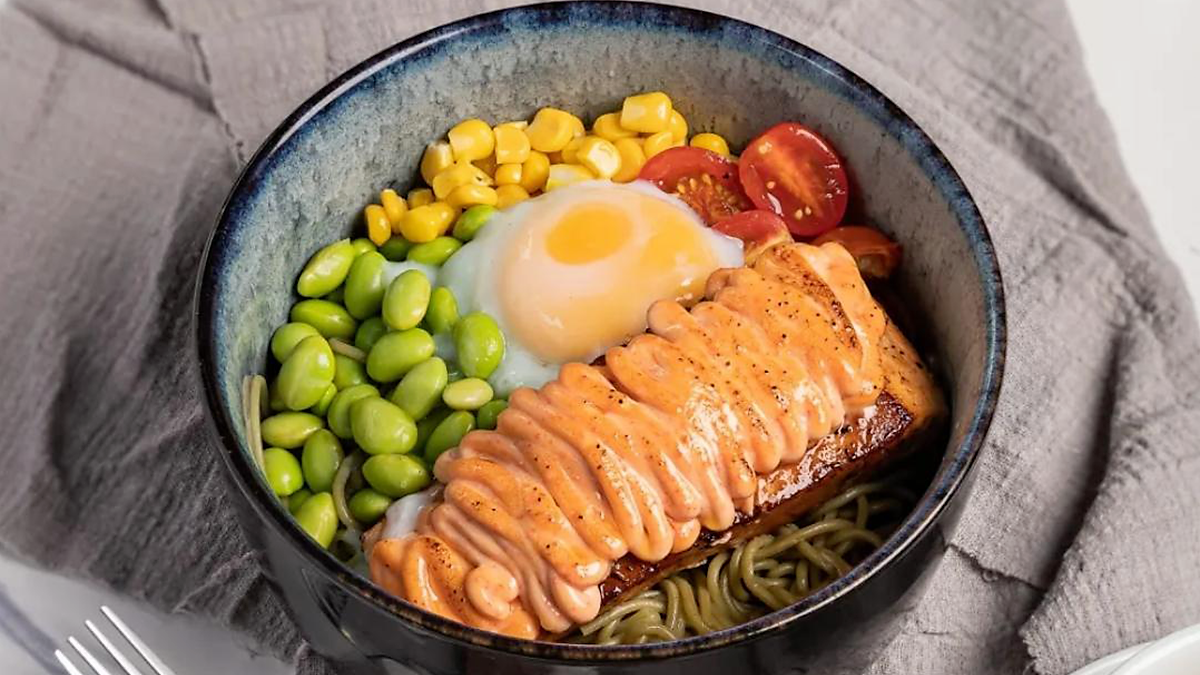 Taking inspiration from the typical menus of those living in the region, such as Italy, Greece, Spain and Morocco, the Mediterranean diet boosts vegetable intake while cutting back on red meats and refined carbs.
Its most pronounced effect is that on the cardiovascular system – reducing risk of heart diseases, alleviating high blood pressure, and even helping with overall mortality. In a 2018 study of nearly 26,000 women, 25 per cent of those who followed the Mediterranean diet had less risk of developing cardiovascular disease over 12 years. The main drivers for this were attributed to changes in inflammation, blood sugar, and body mass index.
There are also increasing reports that support its role in supporting slow ageing and cognitive health as well, especially for men.
The Mediterranean diet fundamentally does this in two ways, by upping nutrient intake through generous servings of vegetables and fruit, and by relying on the use of monounsaturated fats. One of the biggest changes is using olive oil, which is a healthier fat that lowers total cholesterol and bad LDL cholesterol levels. For proteins, the diet prefers fish like sardines, mackerel, tuna and salmon. These meats are rich in omega-3 fatty acids which fight inflammation within the body, and the polyunsaturated fats also reduce blood clotting, lower the risk of stroke and heart failure. They also help the body with building brain cell membranes.
Ms Jessica Bayes, the lead researcher for the UTS study found that the increased intake of fibre from the diet of nuts, fruit and vegetables contribute to healthy microbial growth in the gut, and that in turn stimulated more production of serotonin – the chemical which makes us happy.
Add to that the nutrient-rich properties of staple ingredients like tomatoes (antioxidant lycopene, vitamin C, potassium, folate, and vitamin K) or chickpeas (vitamin B9, copper, manganese and iron), your diet will protect and energise with its natural goodness.
SO WHAT DOES THE MEDITERRANEAN DIET CONSIST OF?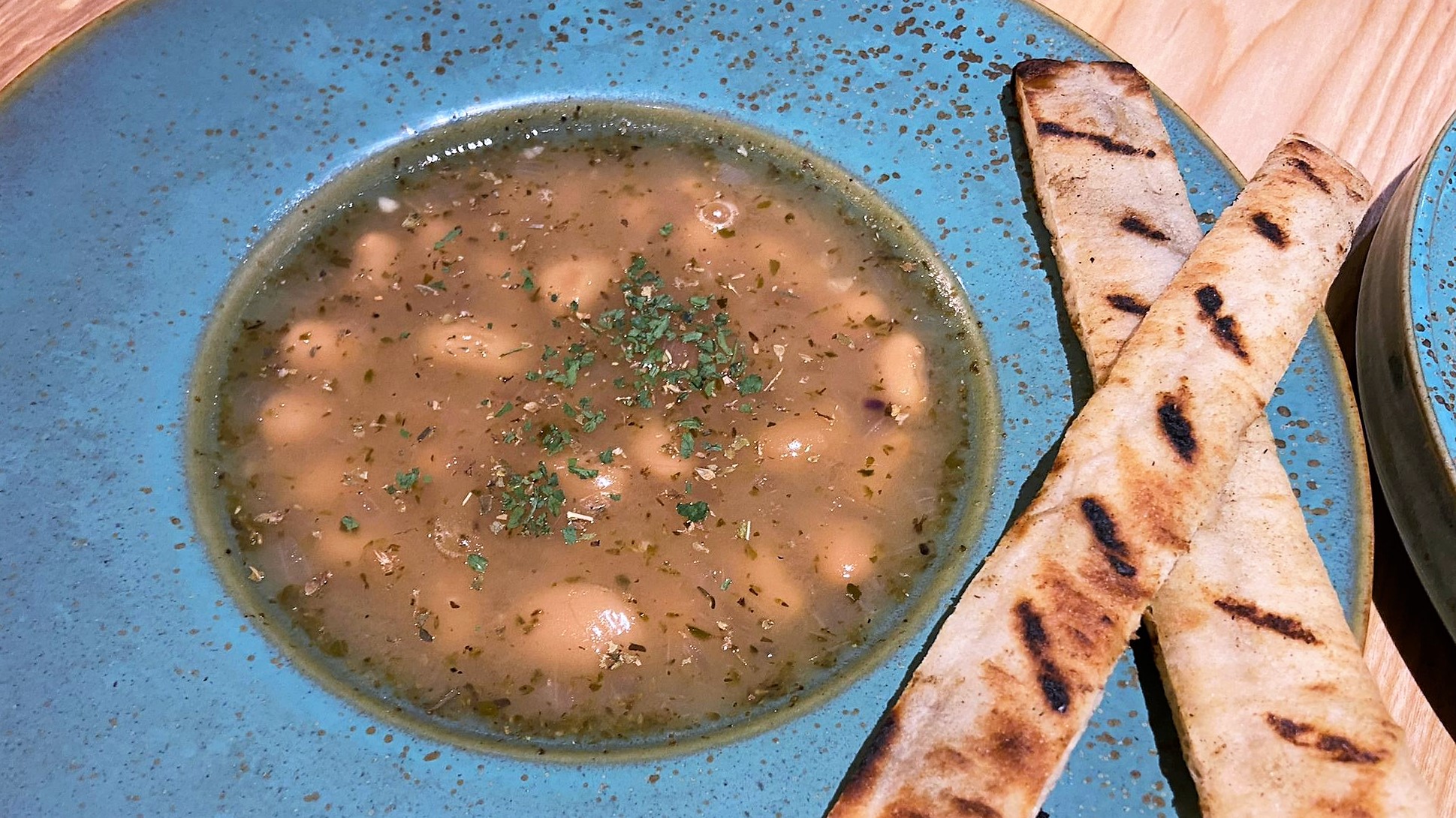 One advantage of the Mediterranean diet is that it involves shifting your dietary preference than cancelling intake altogether.
Replace refined grains with whole grains and benefit from the added nutrients and fibre while enjoying your carbs. Swap out fried sides like fries and chips and opt for hummus, beans or salads instead. Feeling peckish? Try snacking on nuts and seeds instead of processed treats.
The meat department also needs some rotation. Try to reduce their intake to twice a week as you will be getting plenty of good protein from legumes. Also, move away from red meats and choose fish and other seafood instead.
While following the menus of this region may have you thinking that it's pizza, pasta and ice-cream all the way, know that while those items do feature in the cuisine, the locals take them in moderation, and tend to eat them in smaller portions with plenty of sides of legumes, vegetables and fruits. This is because items like pizza can contain too much processed red meats and use refined flour, while ice cream contains added refined sugar.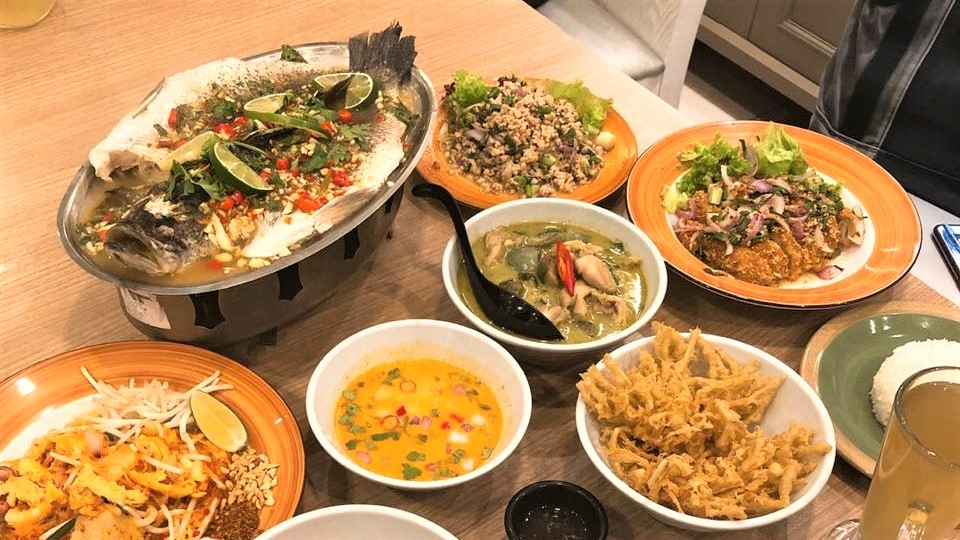 Luckily for us, Singapore has excellent access to affordable imported ingredients, which means kickstarting a Mediterranean diet is within reach! Many of the ingredients that grow on the sunny Mediterranean belt can be found in local farms as well, like tomatoes and greens.
To start, try swapping out one of your sides, or have a meal lean into the principles of more vegetables and white meat. Make small decisions; like replacing desserts full of refined sugar with fruits, or using the rich regional spices or cheese like feta and goat to flavour your food.
Singapore's vibrant food scene also makes it easy for one to adhere to the diet. Whether it's chowing down at Singapore Food Festival or one of the eateries at HomeTeamNS clubhouses, you can always easily find meals that line up with the diet.
For example, the Steamed Seabass at HomeTeamNS Khatib's Siam Kitchen is one item with the fish healthily simmering in a chili and lime dressing. At Indulge Teppanyaki & Grill House in HomeTeamNS-JOM Balestier, the Pan-seared Scallop Rice Bowl and Grilled Salmon Mentaiko Rice Bowl fulfil the white meat quota with sides of edamame beans and cherry tomatoes. And if you're looking for the full experience, Ela at HomeTeamNS Bukit Batok offers a delicious Greek menu with pita bread, cucumber yogurt dips, traditional salads and soups like the Fasolada, and marinated servings of chicken and octopus to complete your meal.
If you're a HomeTeamNS member, kickstart your Mediterranean diet and enjoy 10 to 15 per cent off the total bill at the HomeTeamNS eateries above. Just flash your digital membership card in your HomeTeamNS Mobile App upon checkout.