Meet the dynamic individuals driven by diverse passions — from motorsports to design — who contribute to HomeTeamNS' clubhouses.
TEXT: ALYWIN CHEW
PHOTOS: HOMETEAMNS, PIERRE OOI PHOTOGRAPHY
They work tirelessly behind the scenes to facilitate the smooth operations of HomeTeamNS' clubhouses. You may even have spotted them at buzzy HomeTeamNS events, without comprehending how they've helped to ensure they're carried out without a hitch. But what drives our tireless volunteers, who've sacrificed their precious weekends for the Home Team? Meet the passionate individuals without whom our lively social calendars would not be possible, and discover what they're really like behind their professional demeanour.  
The dare-devil with a soft spot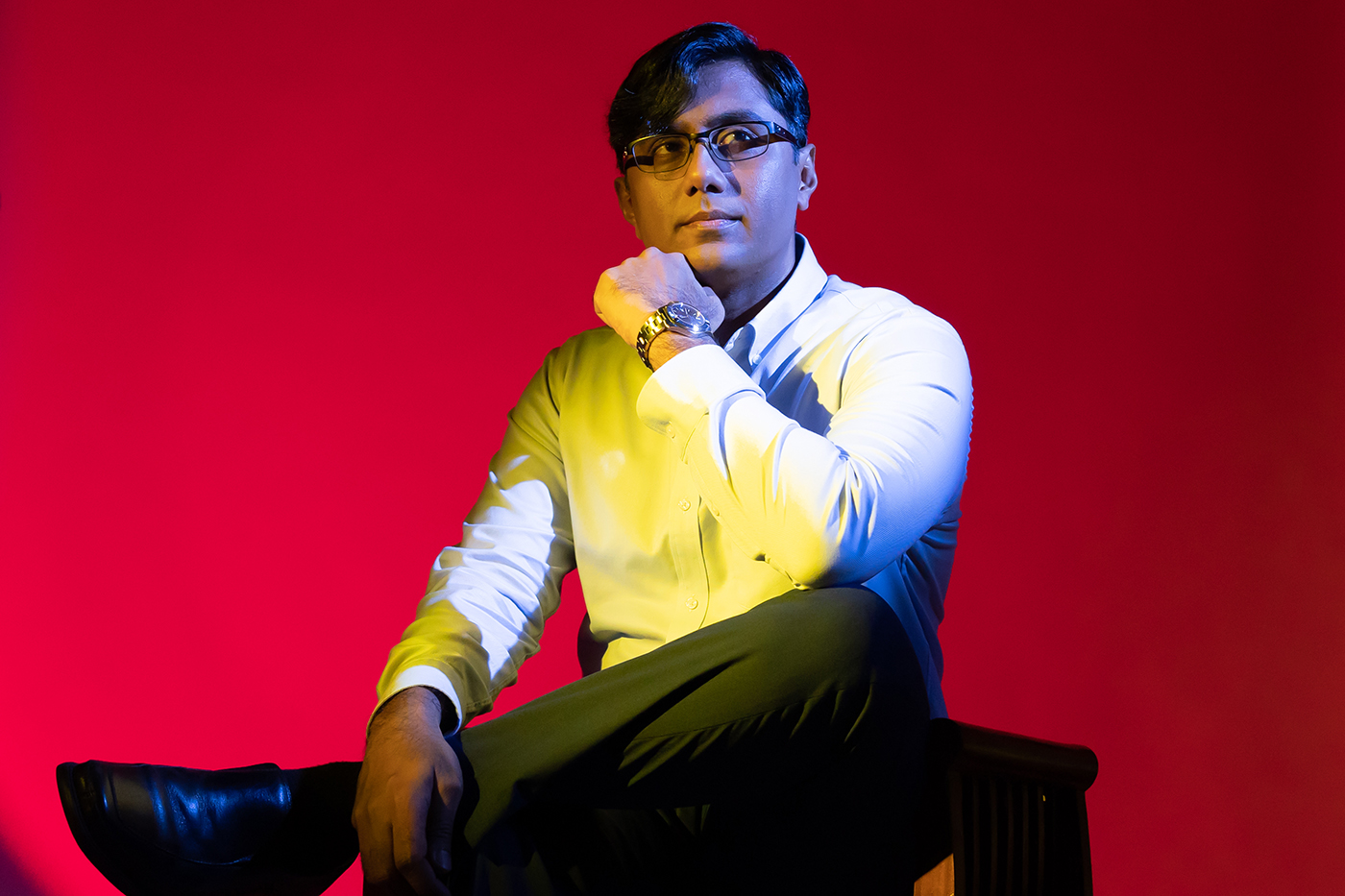 What do you do at HomeTeamNS and SCDF?
I'm the battalion commander of a rescue unit in the Singapore Civil Defence Force (SCDF). I am also a member of HomeTeamNS' Management Committee and the Chairman of its IT Committee.
Are there any similarities between your volunteer and job roles?
I work as an IT professional. My roles are somewhat complementary because both require me to look at operational issues and policies that affect how the organisations are run. Each role involves adapting management methodologies that are relevant to younger people entering the organisation.
Why did you decide to volunteer with HomeTeamNS?
HomeTeamNS is an organisation for NSmen. Hence, I believe the best people to help form policies and improve it would be the NSmen themselves.
What does volunteering mean to you?
Volunteering is important because it allows us to give back to society and help those who aren't as fortunate. I volunteer with my wife at an old folks' home, and also offer career counselling pro-bono. I've really enjoyed working with fellow volunteers to bring plans to fruition. Take for instance, the new Bedok Reservoir clubhouse – this major project required us to work together to tackle challenges such as the long lead times for critical backbone network hardware caused by the global chip shortage. While volunteering, I've interacted with various stakeholders, from those within the clubhouse management to subcontractors.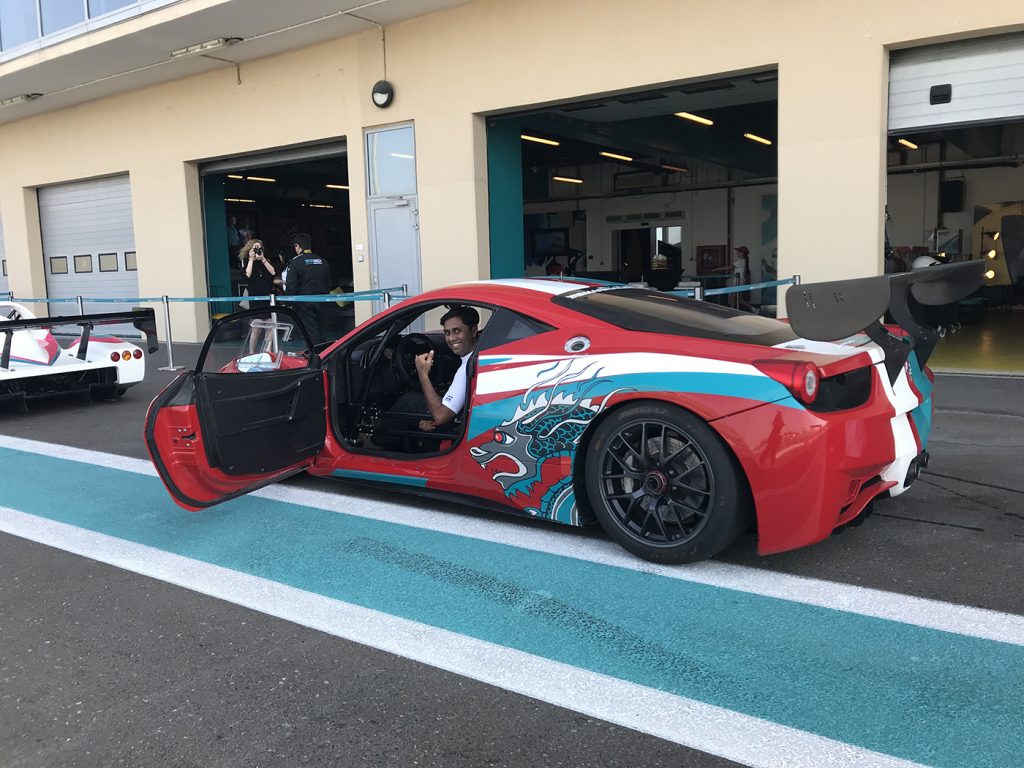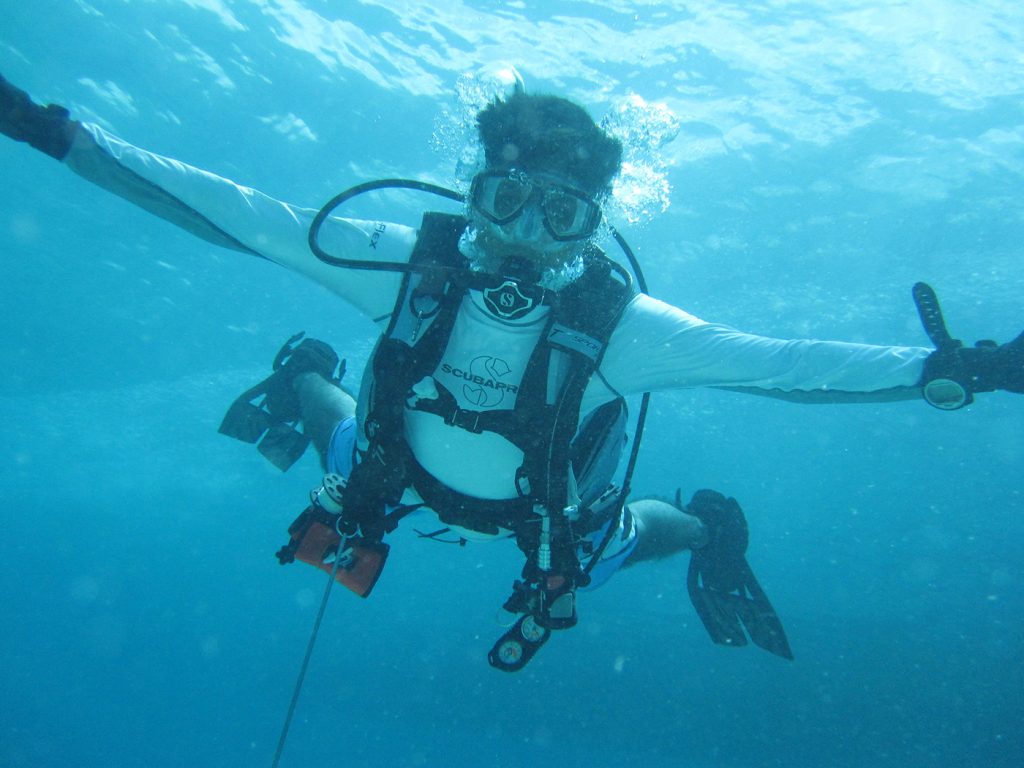 What are your hobbies?
I love diving. I'm actually a divemaster. I also like motorsports and have taken part in races overseas, such as Sepang in Malaysia, Germany, and the Philippines. One of my most exciting races was at Germany's Nurburgring track, which was extremely challenging. I've always been a gear head and have loved cars since I was a kid. I started karting in my teens and have never looked back since. 
That being said, I also enjoy chilling out on my couch and catching the latest movies and television shows. I recently watched The Mandalorian and The Last of Us. I'm also a fan of non-fiction programmes such as those on The Discovery Channel.
Name the dishes you cannot live without.
There are too many to count! I do love a good burger. Fatburger is one of the best places in Singapore for a proper gourmet burger. I also love pizza and am a huge Domino's fan. When I return home from travels, the first thing I eat is a bowl of fishball noodles. I dare say that my wife and I make the best fish ball noodles, which are chockful of ingredients. Another Asian dish I enjoy is nasi lemak, so much that I'd take a long drive from home to my favourite joint, Aliff Nasi Lemak at Bedok North Street 3, just to have it.
If you had the power to change the world with the snap of a finger, what would it be?
I would end hunger and poverty. My mind is boggled that such problems still exist in a world that has gotten so advanced, scientifically speaking. I feel very lucky to be able to choose what I eat because there are many people in other parts of the world who don't even have food to put in their mouths.
Don't call him an anti-social engineer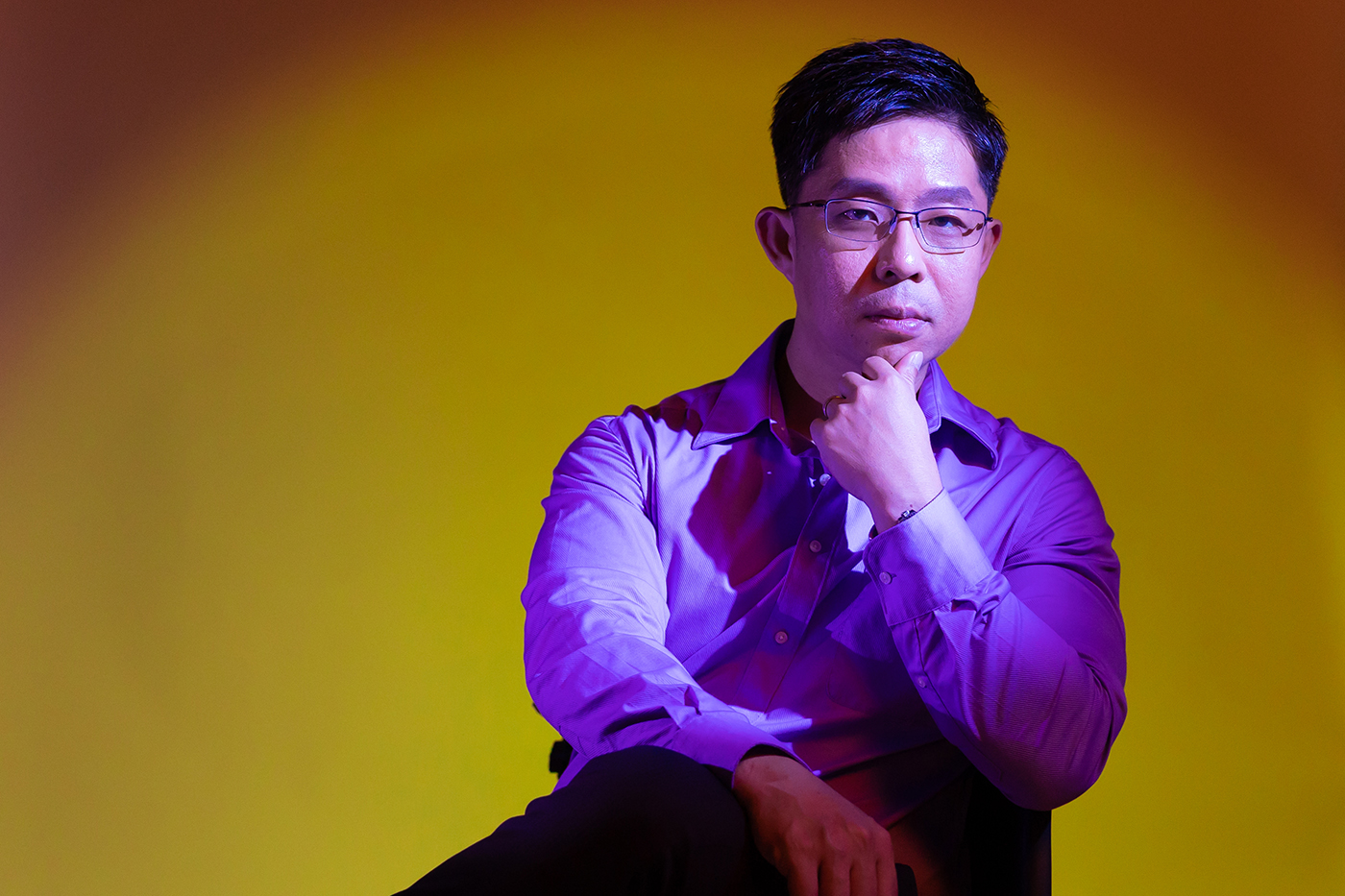 What is your vocation in the Home Team?
I'm an officer in the Public Shelter and Resilience Unit in SCDF, which is responsible for managing public shelters during a national emergency. I was formerly a police officer during my NSF days, but transferred to the SCDF after completing my National Service as they needed personnel.
What do you enjoy the most about being an NSman?
I really enjoy catching up with my fellow reservists. We have formed very strong bonds over years of undergoing operational training exercises together. This makes training more enjoyable.
How does your volunteer work complement your career?
At SCDF, I'm an engineer who spends most of his time doing programming and running test programmes – not a very social job. On the other hand, HomeTeamNS provides me with an opportunity to interact with the public and use my time meaningfully, which I really enjoy.
Name one memorable experience from volunteering with HomeTeamNS.
There was a year where we got to organise a swimming event with the help of some reservists who weren't HomeTeamNS volunteers. I really enjoyed working alongside these new faces as they brought fresh energy and perspectives to the table.
How do you decompress from work?
I'm mostly at the gym or jogging during my free time. I like running along the Singapore River at Clarke Quay in the morning. I've also been trying to pick up reading again, after 20 years! I'm currently reading Chip Wars by Chris Miller.
Name your poison of choice.
Whisky, in moderation. I don't have a favourite type at the moment – I guess I'm still in search of that perfect bottle. I usually only drink whisky when I'm home. When I'm out, I usually drink coffee – I have three cups every day, after every meal. I guess you could say that coffee is my only vice.
How would you describe your leadership style?
Supportive. I always try to give my teammates the tools they need to accomplish their tasks. I find this to be a more effective leadership style than simply ordering people around. People tend to learn better if they are given support as well as room to think for themselves.
SGT2 (NS) Shawn Quek Tze Kuan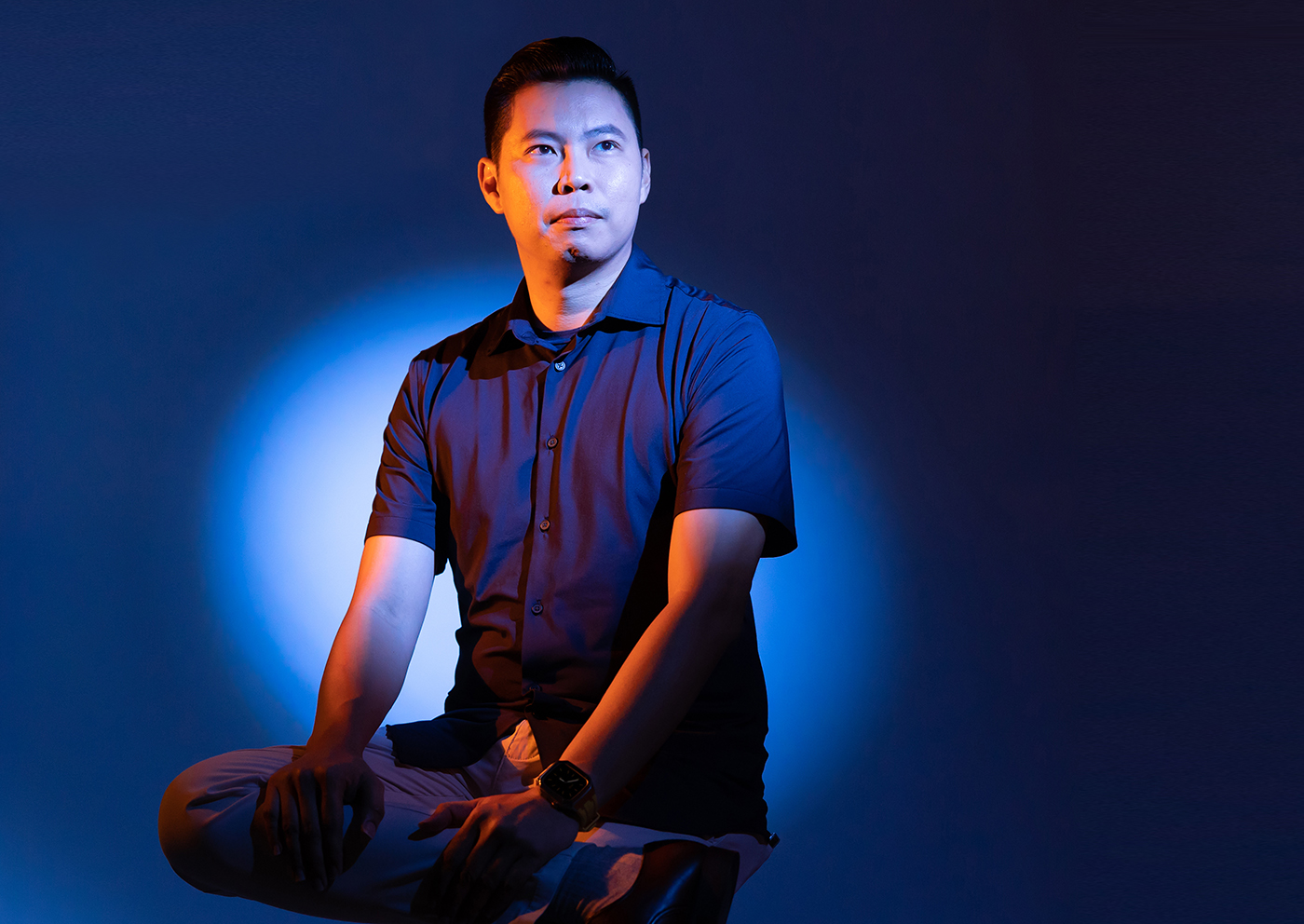 What do you do in SCDF and HomeTeamNS?
I'm an Engineering Section Commander in SCDF's 21 Rescue Unit. My unit responds to major incidents in Singapore that involve rescue and recovery missions. I work closely with my Rescue Engineering Team to ascertain whether a collapsed building structure is safe for entry, or if we need to deploy emergency shoring techniques to mitigate the risks.
Meanwhile at HomeTeamNS, I'm a member of the Executive Committee for the Bukit Batok clubhouse as well as the Development Committee for the new Bedok Reservoir clubhouse.
What has been your greatest contribution to HomeTeamNS?
As the founder of interior design and construction firms, I've been able to contribute to design and technical matters for the Bedok Reservoir clubhouse. I've also advised on building maintenance and refurbishment exercises held by various HomeTeamNS clubhouses.
Name one memorable experience from your time volunteering with HomeTeamNS.
I was really happy to be involved in the redesign of the atrium wall at the Bedok Reservoir clubhouse. As we wanted to evoke a sense of pride and nostalgia, one of the directions we gave to the architects was to use past and present vehicles of the Forces in a display showcasing their journey through the decades.
The reimagined atrium wall, named "The Driving Force", portrays the evolution of the Home Team through a variety of vehicles ranging from the old Volkswagen Beetle police car to the SCDF Marine Division's latest Heavy Fire Vessel.
Why did you join the renovation and construction industry?
I've always been creative. During my college days, I dabbled in graphic and interior design and multimedia art. As I really enjoyed the interior design process and helping people create their dream homes, I decided to make a career out of it.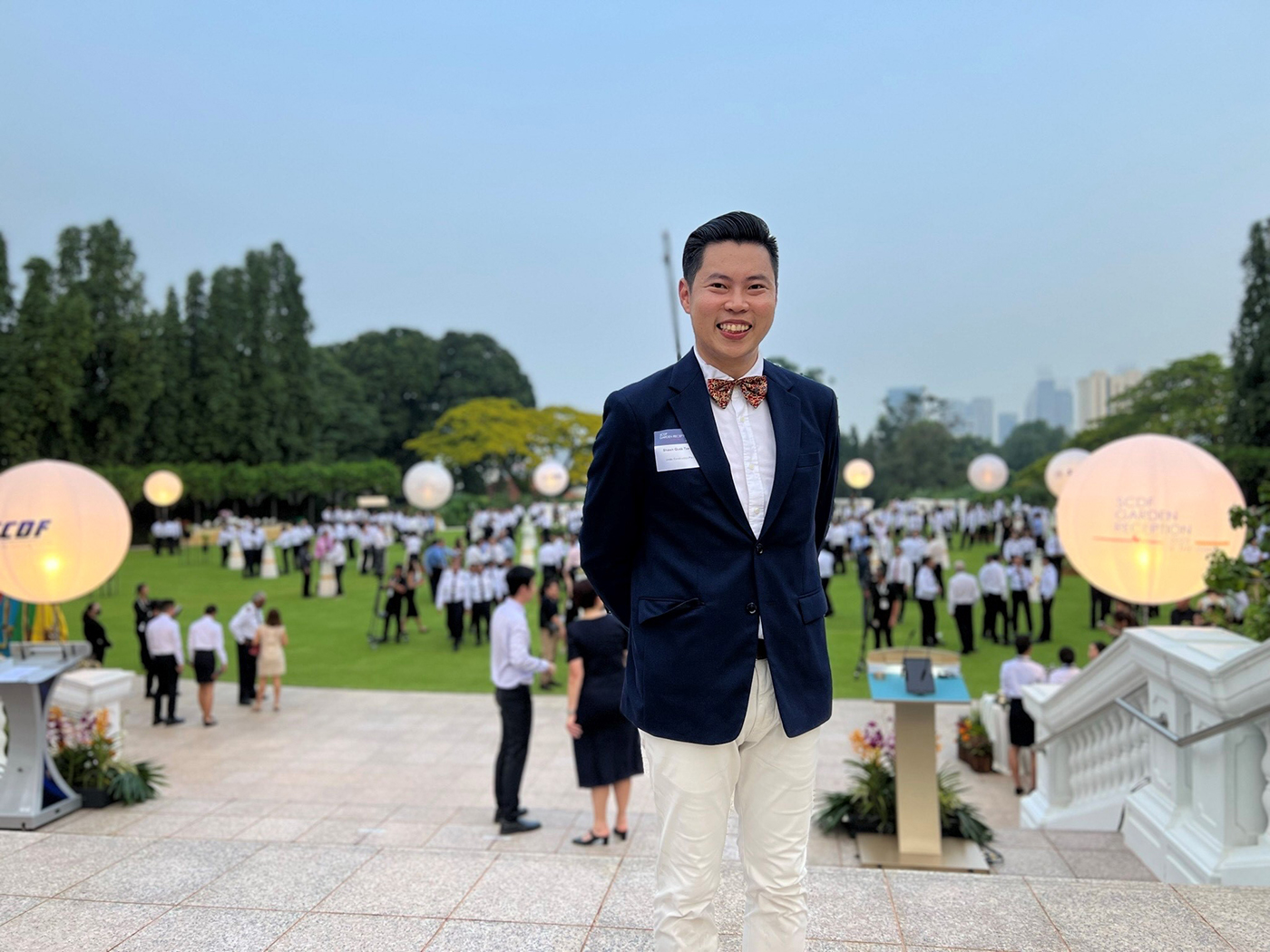 What are your other passions?
I've always liked cars. My first was a 1991 Mercedes E200. I enjoy seeking like-minded people online and researching ways to refurbish these vintage cars to give them a new lease of life. I've driven and owned different models of Mercedes-Benz cars over the past 20 years.
What is your dream car?
A Mercedes AMG GT R. I'm also a big fan of Formula 1 and I try to catch all the races every season. No prizes for guessing that my favourite team is the Mercedes AMG F1 Team, and my favourite driver of all time is Lewis Hamilton.
What is your life philosophy?
There's this quote I came across a while ago that goes, "We can't help everyone, but everyone can help someone". This really resonated with me. As a business owner, I believe that the best way to lead is to serve, and this is why I try my best to support my employees, especially the foreign workers in my companies.
Working with migrant workers, I have learned to be appreciative of what we have in Singapore. Living in a First World country, we sometimes take things for granted because we're in this little bubble where everything works well. A lot of the things we complain about are relatively trivial problems. For the migrant workers, many seemingly ordinary things that we have in Singapore are considered luxuries. Leading these individuals in the construction industry has been a humbling experience.
Like our stories? Subscribe to our Frontline Digital newsletters now! Simply download the HomeTeamNS Mobile App and update your communication preference to 'Receive Digital Frontline Magazine', through the app settings.