Exercise right while staying safe during COVID-19.
TEXT: LI SIHUI
PHOTOS: SHUTTERSTOCK
As many of us enter an indefinite and prolonged period of working from home or self-isolation, staying healthy and in shape may seem more challenging than ever. Yet despite the closure of gyms, fitness studios and even neighbourhood workout corners, we should still incorporate exercise into our daily routine for those much-needed physical and mental boosts.
In fact, according to the World Health Organization (WHO), just short three- to five-minute breaks of physical movement, such as walking or stretching, will help ease muscle strain, relieve mental tension, and improve blood circulation and muscle activity.
How to get started
Even if you only have a small space to work out in, or no equipment, there are various options available to help kickstart your exercise regimen. The fastest way to start an at-home workout routine would be through instructor-led videos on online platforms such as YouTube or Instagram Live. Whether you prefer high-intensity interval training (HIIT), bodyweight exercises or yoga, you can now work out with coaches from all over the world. These live or pre-recorded videos are typically between 20 to 45 minutes long, so you can easily weave them into your daily routine.
Zooming in on Virtual Workouts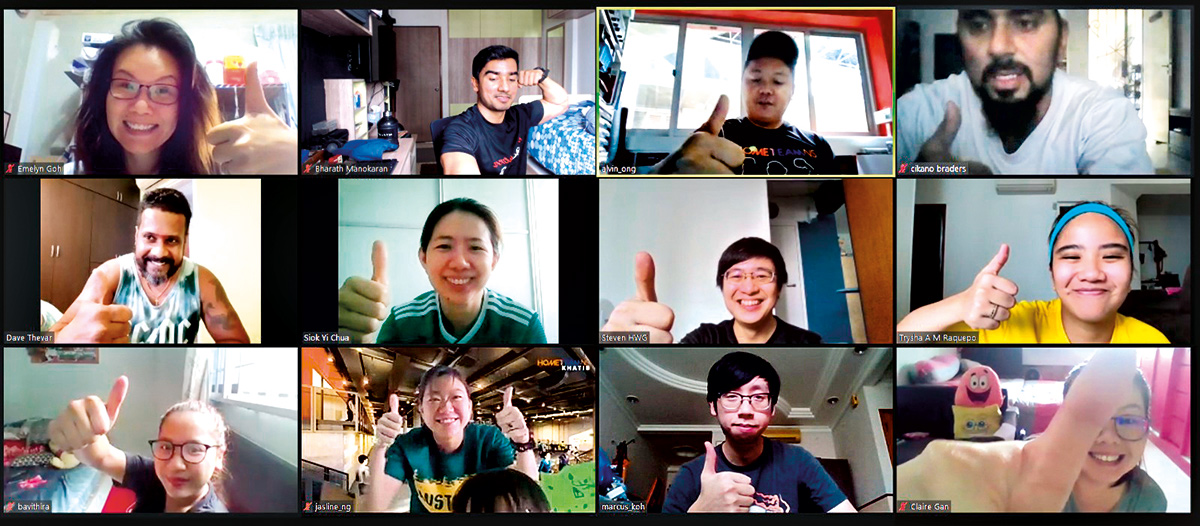 With video communication apps gaining widespread popularity during COVID-19, many fitness instructors and gyms have brought their training sessions online. To try out a virtual session organised by Fitness Workz, visit https://www.hometeamns.sg/fitnessworkz/ for more details!
Alternatively, start bringing movement into those in-between moments. On a Zoom call and not your turn to speak? Get up and do some squats (switch off your video and mute the audio first, of course!). If you are carrying laundry up the stairs, spilt the loads so that you make two trips instead of one. At the end of the work day, turn on some music and get boogie-ing with your children. Every bit to get your heart pumping counts.
How much is too much?
Even if you may have fewer activities to take part in during COVID-19, it does not mean that you need to make up for the deficit with excessive workouts. Striking a balance is the best way to go. WHO recommends 150 minutes of moderate-intensity (such as brisk walking), 75 minutes of vigorous-intensity physical activity (such as running), or a combination of both, per week. But the 150-minute threshold might be too much if you are just starting out. Rather than making ambitious plans for a single intense workout session, it is often easier to squeeze in bite-sized activities throughout the day or week. A study conducted across 24,656 adults in Hong Kong during the 1998 Influenza A(H5N1) outbreak showed that even exercising at low to moderate frequency could protect against influenza-associated deaths.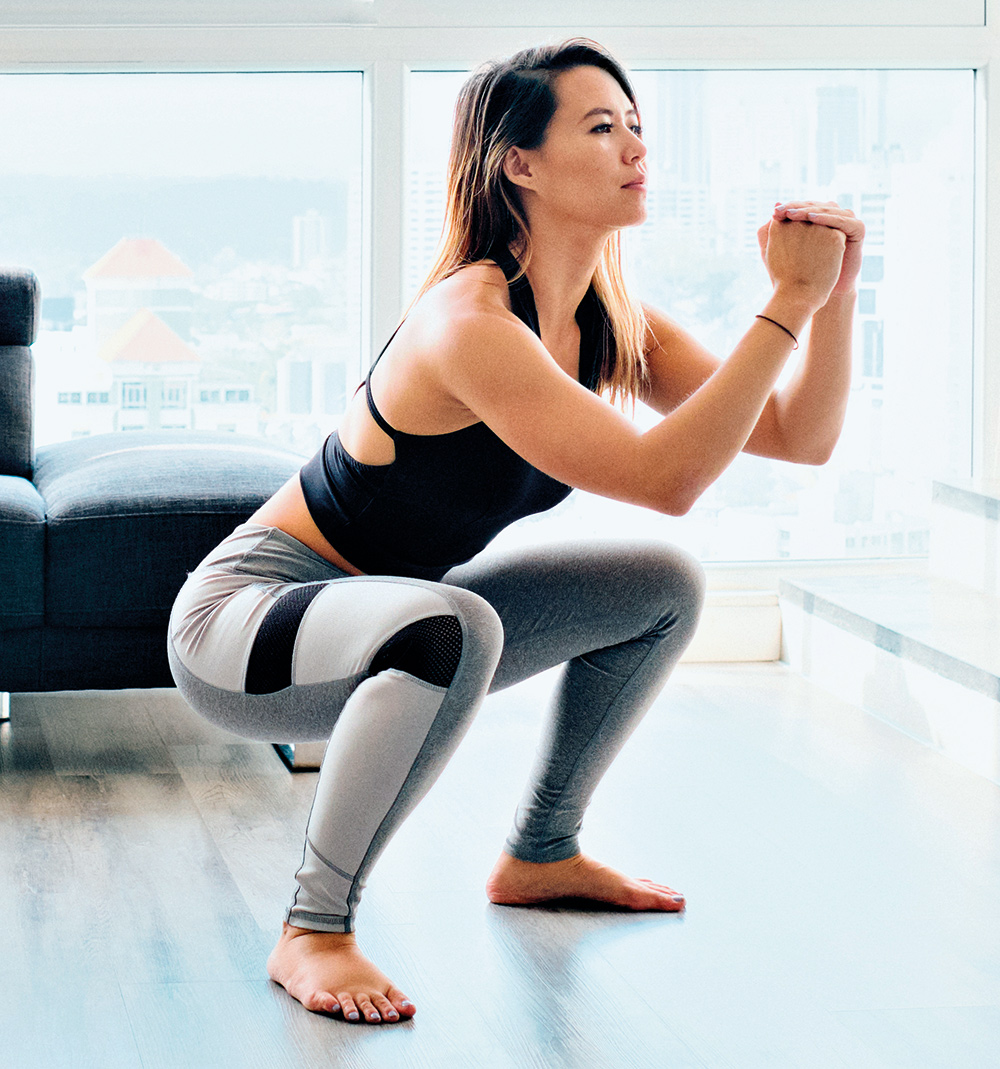 Yes, it is possible to have 'too much of a good thing', and over-exercising can cause more harm than good. Symptoms include:

Once you have established a workout routine, be aware of how your body reacts to the exercises so you can identify the tell-tale signs of exhaustion. For example, when you are exhausted, your immunity drops and your body will be more susceptible to infection. If you have a fever, cough or difficulty breathing, get ample rest and steer clear of exercise until you recover.
If you are developing cabin fever, it helps to go out for fresh air with a short run, walk or cycle within your neighbourhood. But be socially responsible and considerate by following these steps: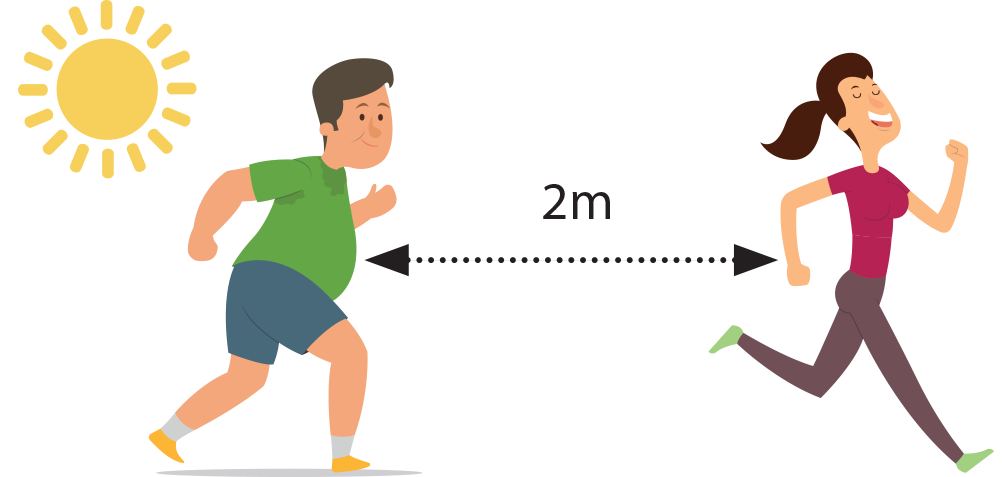 Keep your distance:
Exercise alone, and keep at least two metres away from other pedestrians.
Keep safe:
Avoid touching public objects such as benches or lamp posts; slow down and alert fellow runners or pedestrians to avoid bumping into them.
Bring your towel and mask:
Wear your mask unless you are in the midst of strenuous activity, and wipe your perspiration with a towel.
Source: Ministry of Health
Other posts you might like:
[box_1 query_per_page="2″ query_manual_ids="10512,9265″ meta_category="" meta_date="" meta_views="" meta_author="" meta_comment="1″ load_more_btn=""]