Continuing the REAL® Run legacy amid the pandemic.
TEXT Adlina Adam
PHOTOS Pierre Ooi Photography
This year marks the 25th Anniversary of REAL® (Regular Exercise Active Lifestyle) Run, the annual flagship event of HomeTeamNS. To adhere to COVID-19 safety measures, a four-month long virtual race was launched on 8 July 2021. The date was deliberately selected as the number '8' resembles the infinity symbol — a sign that REAL® Run intends to keep running, no matter what obstacles lie ahead, especially during these unprecedented times.
"The pandemic has significantly impacted a lot of running events including REAL® Run," said MAJ (NS) Su Caizheng, Chairman of the REAL® Run Committee. "But rather than being negative about it, the team looked at it as an opportunity and an even stronger reason for us to continue what we have always been driving — which is to encourage our runners to maintain their regular exercises and active lifestyle."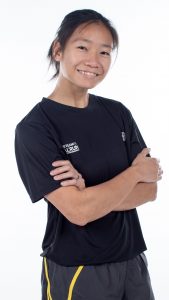 Undeterred by the restrictions imposed on physical events, REAL® Run advanced and persevered through the challenges that it faced and organised its first full-fledged virtual edition in 2020.
Despite being new to the virtual race scene, the REAL® Run team rose to the occasion — they conducted research on how such events have been held around the globe. "We continued to follow our mantra of not limiting ourselves in terms of ideas and we are constantly thinking of new ways that our runners can interact virtually," said MAJ (NS) Caizheng.
"It is nice to be able to still participate in the REAL® Run despite the ongoing pandemic, and I do appreciate how the team behind the event is always looking for ways to make a virtual race more fun!" expressed CPT Tan Chun Hui, an avid runner who represented the Singapore Civil Defence Force (SCDF) in the 10km Women's Team Event at the Sundown Marathon 2019.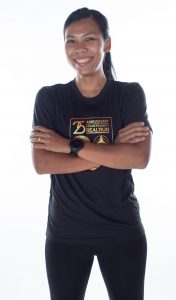 As this year's virtual 25km race period extends to four months, it is crucial that participants stay motivated and clock in their timings consistently. REAL® Run 2021 accommodates participants of differing ability and fitness levels through two running modes: Leaderboard Run (Competitive) and Sole-Mate Run (Non-Competitive).
Competitive runners can get head-to-head with their friends when participating in the Leaderboard Run, while leisure runners can run at their own pace and, at the same time, explore new places. To stay motivated during virtual runs, CPT Chun Hui indulges in friendly competitions with her friends, and aims to beat her own personal-best records.
In SGT Hamizah Binte Abdul Talib's case, she perks her ears to a good running playlist and snaps photos of the good memories after crossing the finishing line.
"Some seasoned runners can do it alone and conquer the race, but it gets boring for me after a while. I get a close friend or colleague to accompany me for the run, so we can motivate each other," shared SGT Hamizah, an Emergency Response Team (ERT) Officer from the Singapore Police Force (SPF).
From a small-scale SPF event of 500 runners in 1996, REAL® Run has grown to host over 10,000 participants from all over the world. REAL® Run has persevered through the years, with the committee members putting their unwavering efforts in ensuring that every edition remains astounding.
MAJ (NS) Caizheng plans to develop REAL® Run into a leading race event by finding innovative ways to engage youths and incentivise regular runners who have been supporting REAL® Run over the years. The team also intends to tap on technological solutions and engagements to make each REAL® Run event a pleasant memory for the runners.
"Throughout the 25 years that REAL® Run has been around, we've evolved so much – but one thing has never changed: our commitment to our runners and our Home Team NSmen," said MAJ (NS) Caizheng.
New to the running scene?
Here are some tips to get your engine started!
Interested to know more about the 25th-anniversary edition of the REAL® Run? Read up and register for the run here.