From DIY decorations to smart housekeeping hacks and treating the family to delicious meals, here's how to prepare for your Chinese New Year celebrations without wearing yourself out in the process.
TEXT: MELODY TAN
PHOTOS: SHUTTERSTOCK
2022 is off to a roaring start as we welcome the Year of the Tiger — but if you're feeling more like a sleepy sloth at the thought of spring cleaning, decorating and preparing for the Chinese New Year celebrations, don't worry. With these tips, the smart reveller can save time, effort and money, while still focusing on what really matters — spending time with friends and family.
Chinese New Year celebrations are a great time to buy new clothes and accessories. But the endless cycle of consumption is hurting our planet by worsening climate change. And if you're planning some last-minute shopping, you'll have to deal with weekend crowds, nightmare parking and long queues. Why not combine the convenience of online shopping with saving the earth, by buying things that are new-to-you?
For example, curated second-hand online clothing and accessory platforms are growing in popularity in Singapore, including ones dedicated to designer labels, streetwear and even children's clothing. Many items have only been worn or used once, or not at all — and they often come with their original dust bags, boxes and tags.
For household items and furniture, tech-savvy second-hand retailers like Hock Siong and platforms like Carousell offer a wide range of goods in conditions ranging from new and unused to well-loved. Before adding items to your cart, make sure to measure the available space in your home — you don't want to end up with an oversized dining table that won't fit through your front door.
Determined not to make any big purchases this year? Try rearranging your furniture instead of buying new pieces. Don't limit yourself to just items from the same room — if a bedside table works well as a side stand for the sofa, why not? If colours clash or the item looks dated, you can use chalk paint to spruce up old furniture. (This fast-drying paint doesn't require priming or sanding down of surfaces — perfect for a weekend project with older kids.)
KEEP CALM AND CLEAN SMART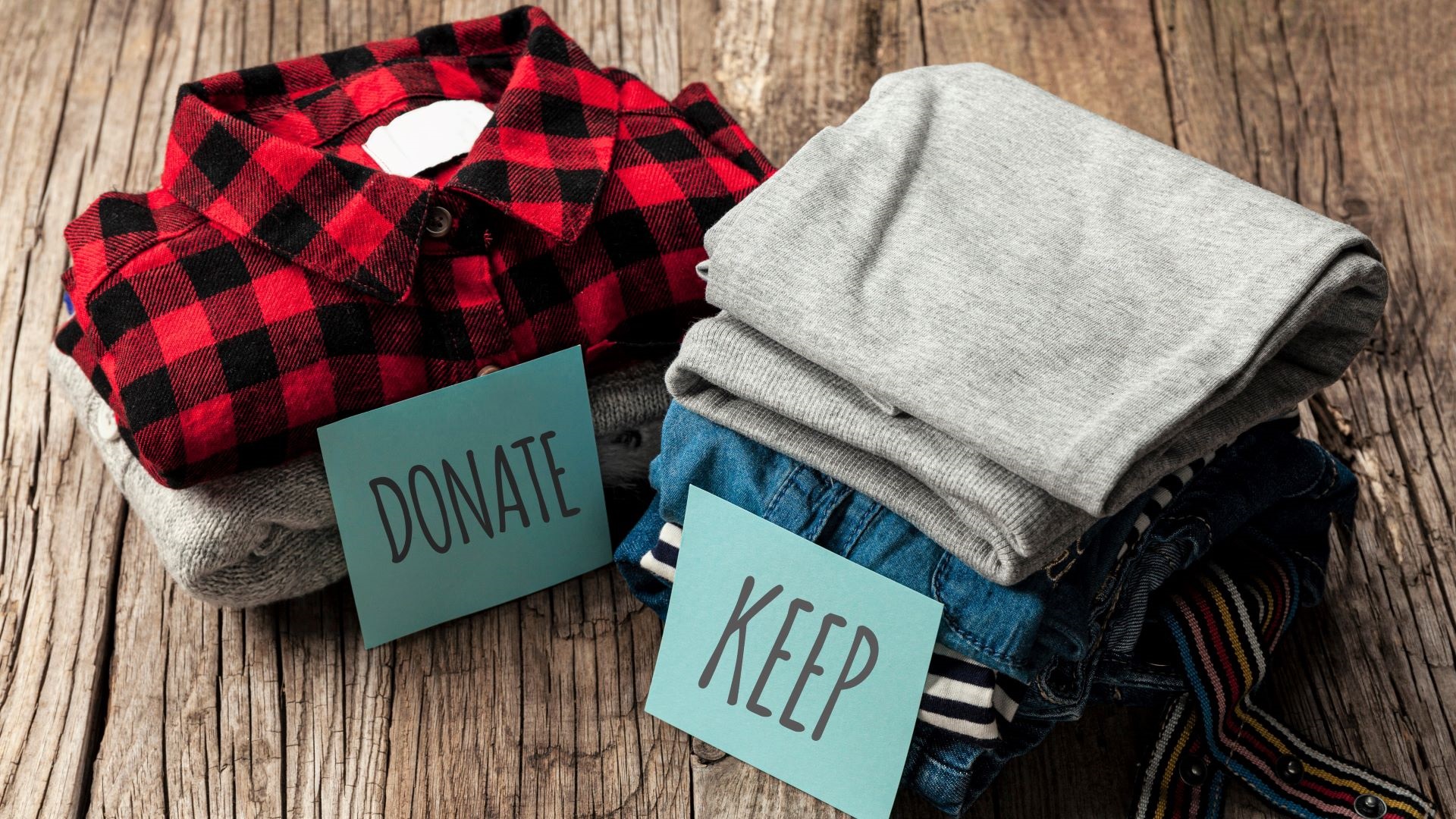 Spring cleaning before your Chinese New Year celebrations may sometimes feel like a mammoth task — but taking a smart approach to it can save you valuable time and energy.
First, declutter before you start cleaning — set aside items in three piles: to sell, to donate and to throw. Arrange for the town council or waste collectors to pick up bulky items, and look for the nearest e-waste recycling point for used electronics. Decluttering makes your home feel more spacious. Besides having more space to manoeuvre while cleaning, there's also no need to waste time wiping down things you've decided to throw away.
Next, draw up a cleaning schedule. To limit procrastination, assign specific chores to each family member and indicate when these should be done. Breaking it down into short, clear steps — declutter, vacuum and mop, then wipe down surfaces — will make the entire task seem more manageable.
If you don't want the fuss of hiring a home dry-cleaning service for large soft furnishings, try this DIY method: Remove the sheets and sprinkle your mattress with baking soda and — for a nice scent — a few drops of your favourite essential oil. Rub in the mixture, and leave for an hour or two, then vacuum it all up to remove odours and dust mites.
If you're doing this to your sofa, make sure to remove the cushion covers first, and avoid using baking soda on dark fabric surfaces as it might leave a whitish residue.
RECYCLE RED PACKETS AND RIBBONS
Don't rush to buy new decorations. Bring out leftover red packets (especially those from previous Chinese New Year celebrations) and get your kids to make lanterns, baskets or even origami fans that you can decorate the house with.
And instead of buying new, pre-decorated plants, why not spruce up your existing plants? Cut out the 'Fu' character for prosperity from a red packet and paste it on the plant's pot (upside down, of course). If you have red or gold ribbon leftover from Christmas, snip it lengthwise for a thinner width and tie festive bows around the plant's stalks, or around the pot itself if you prefer. Finish off the latter with a giant bow or rosette if you have excess ribbon left.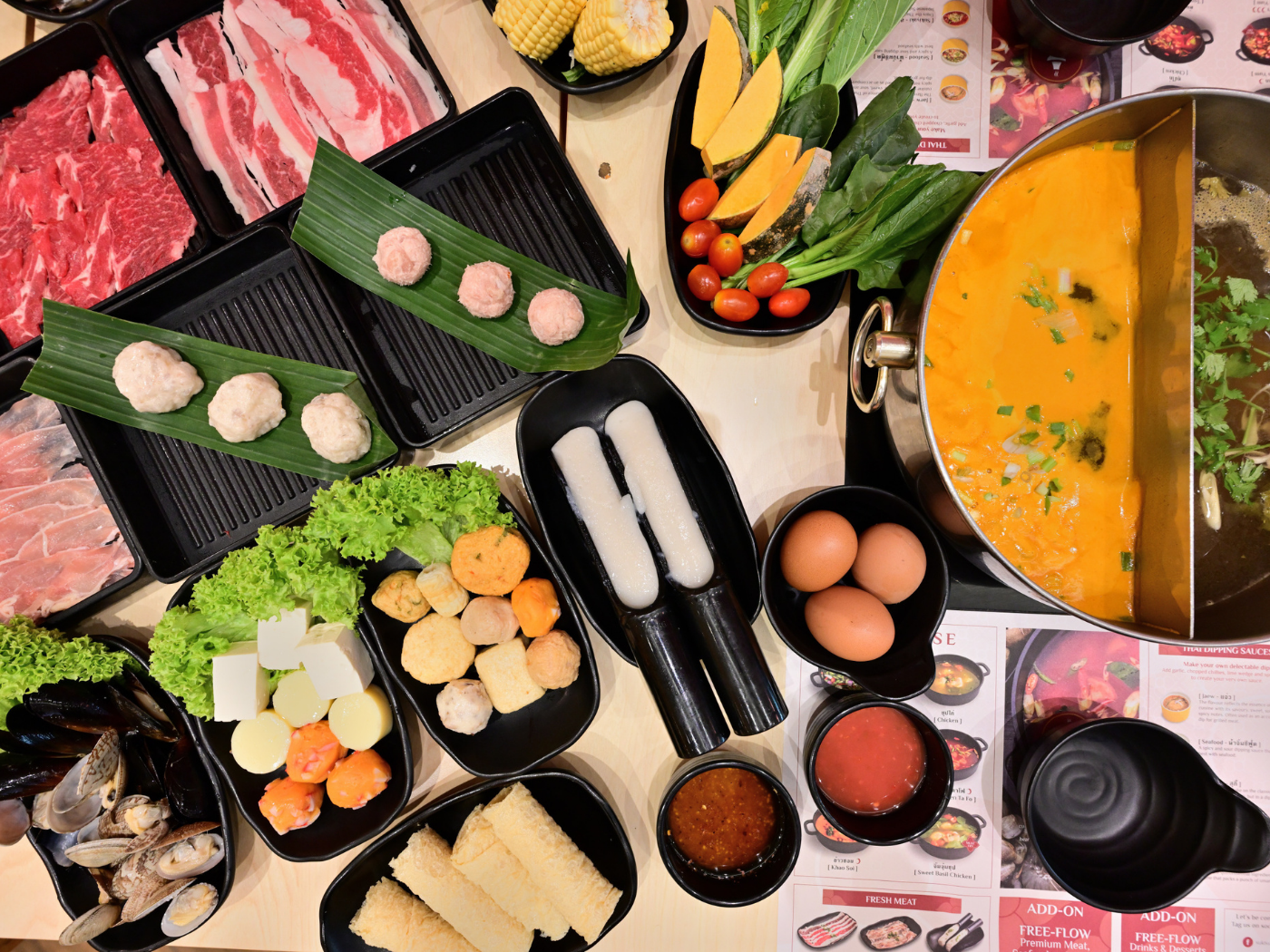 The Monetary Authority of Singapore has highlighted the wastage of printing new notes for red packets every year — most of which end up destroyed due to lack of circulation demand. If sending an e-angbao just doesn't feel as meaningful, why not compromise with a festively printed QR Gift Card? Recipients can scan the QR code to collect their angbaos. It also saves you the hassle of having to queue for new notes.
When preparing a feast, it's time to 'stock up' – on chicken, pork and seafood stock, that is. You could spend hours boiling prawn shells, fish and pork bones for an umami-laden steamboat broth, or alternatively buy frozen ready-made stock and stash it in your freezer a week ahead. Defrost it in the microwave on the day of reunion dinner and pour into your hotpot. Better yet, why not head out for a meal? Check out the Halal-certified Suki-Suki Thai Hot Pot, at HomeTeamNS Khatib clubhouse, which offers a crowd-pleasing buffet featuring six soup base options ranging from clear chicken broth to spicy tom yum and rich coconut curry.
Have guests coming over? Replace sugary store-bought drinks with homemade chrysanthemum or lemon barley brews that may offer some health benefits, as well as a touch of nostalgia that guests will surely appreciate. If you don't feel like turning on the stove, cold brew some Oolong tea and flavour with canned lychees or dried longans for a fruity twist on a refreshing iced drink. Then sit back with a glass in hand and enjoy a relaxing Chinese New Year with your loved ones – just the way it should be.