Good news: National Day (even if it's a ceremonial one) is happening on a Monday this year, so that means a nice long weekend for you to look forward to. The less-than-good news: With travel off the table, you'll need to figure out other ways to keep the family entertained – in a socially-distanced manner — over the holiday.
If you look at it, we look forward to travelling because it's about taking in new experiences and discovering things to enjoy and fall in love with. In that spirit of adventure — and thanks to the many inventive organisers — here are some alternative ideas that you can include in your itinerary that won't have you crowding with hikers along the Green Corridor, shoppers in crowded malls or cyclists at Pulau Ubin.
CAPTURE SINGAPORE IN CERAMICS
In a tucked-away shophouse near Arab Street is the local store Supermama. Known for their chic tableware series featuring iconic scenes of Singapore, the brand and its designers have grown in popularity thanks to their discerning eye for local heritage showcased through effective collaborative pieces.
Their Bento Workshop Experience lets participants create their own customised Singaporean tableware with decals drawn by local illustrators. Pick from over a hundred designs and transfer them to your Kihara Arita porcelain plate or cup, and have it fired up and ready to collect within a week. How would you create your Singapore scene — with a Singapore flyer and Merlion statue, or through dishes like rojak and prata? The choice is yours.
A STAYCAY THAT'S ABOUT THE HOOD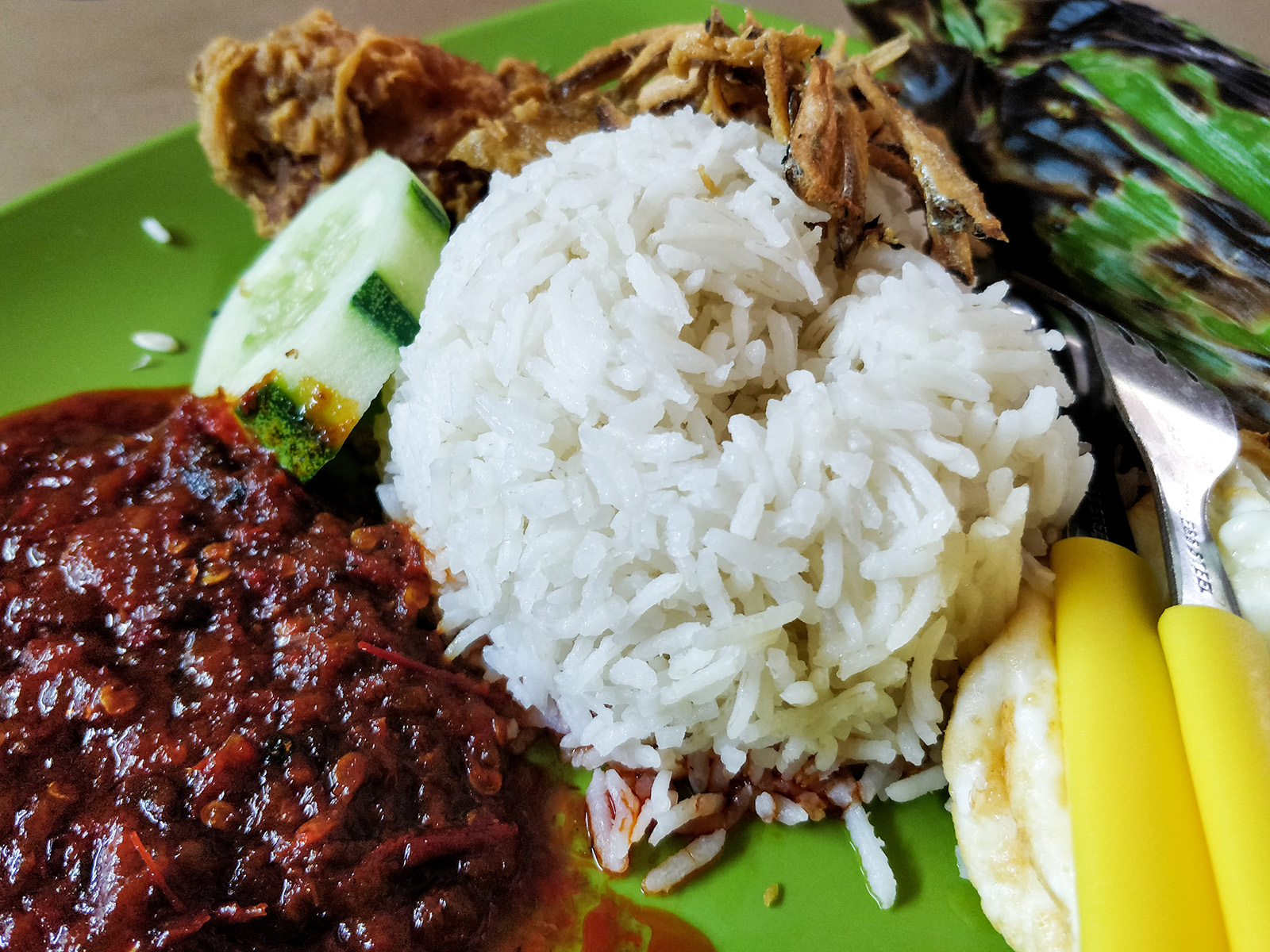 When we think of staycations, luxurious options in the centre of town often come to mind. But why not discover a more intimate side to Singapore, by picking some options to better discover the country's various neighbourhoods instead?
Familiarise yourself with Tiong Bahru's hip cafes and old eateries with a stay at D'Hotel Singapore, located in the heart of this charming housing estate. Or have Mount Faber in your backyard by putting up at Travelodge Harbourfront. Located opposite VivoCity and a stone's throw from Sentosa, this destination offers lush greenery just outside the city's bustling CBD, making it a city hotel with a resort vibe.
If you've always wanted to visit a more rustic side of Singapore, a stay at Changi Cove offers easy access to the area's famed nasi lemak. The nearby ferry terminal puts Pulau Ubin within easy reach by bumboat. Staying at these locations will give you a better perspective of the different faces of our island and its diverse history.
A SINGAPOREAN KIND OF PICNIC
With dining regulations fluctuating faster than the stock market, picnics have become the de facto way of spending time outdoors with food.
Instead of preparing the standard sandwiches-and fruit platter, create your own memorable basket with a local menu instead. Popiah, kueh pie tee and local confections are tasty yet easy-to-pack options, and one can take in the nostalgic vibes with snacks like Mamee and gem biscuits. They look great for the 'gram, too!
Give yourself extra points if you find old-school toys to play with at the picnic; like parachute soldiers and those flimsy bubbles you blow through a tube. Start your hunt by delving into the good selection at Biscuit King or Munch Munch and pick the right spot — you might even catch a glimpse of the fly past.
The people behind OH! Openhouse have literally brought strangers into homes of Singaporeans through their own brand of an art walk, and their offerings present cultural and heritage treasures in an authentic manner.
With New World's End, the team brings us on an audio-guided art experience; incorporating a dramatic retelling of a love story superimposed on the real scenes of the Jalan Besar area as you follow the self-guided tour. As you listen to the story of young lovers Kiran and Rosa unfold, you'll be taken through alleys, apartments and striking art installations. We promise it'll be quite unlike anything you've ever experienced before.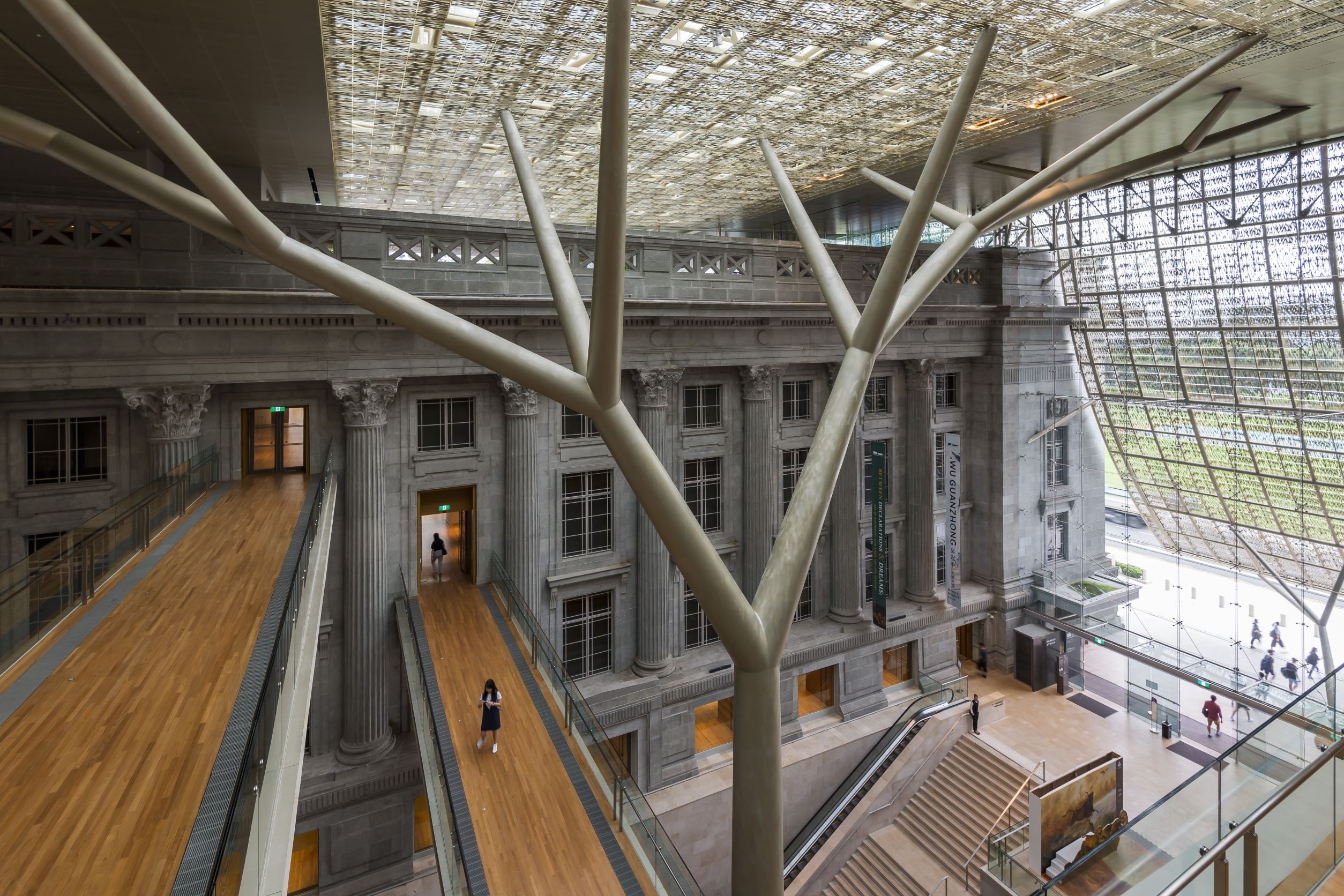 Within the spacious and beautiful confines of the National Gallery, one can easily be lost in a variety of exhibitions and activities to explore, and there's no better time to visit than over the National Day weekend, when Singaporeans and PRs enjoy general admission for free.
Reacquaint yourself with the history of the South-east Asian region through the artworks or check out an interactive multimedia showcase of the building's rich history by witnessing key events that happened there.
There's also a compelling presentation featuring six pioneering artists in post-independence Singapore, and their efforts in staying relevant in today's scene. And there's of course something for the kids, too. The Children's Biennale 2021 is a hybrid experience that lets the young ones learn about the importance of art through nine digital interactive pieces.
THE LIBRARY THAT IS ALSO A ZOO
If your kids love learning about wildlife in Singapore but hate to be outdoors, the biodiversity showcase on the Level 10 gallery of the National Library is a great alternative. The Human x Nature exhibition presents the collection of natural history books, botanical prints and plantation photographs — some open for public viewing for the first time — in engaging displays and interactive ways. Learn about the surprisingly distinctive flora and fauna of our island in air-conditioned comfort.
If your kids bounce off the walls with energy, visit Bounce Inc for some trampoline fun. Even though it might seem like a random act, jumping can actually be considered a sport akin to gymnastics. It's not only great for working off the seemingly inexhaustible energy of children, but also a fun way to train motor skills and confidence as well. With trainers always on hand to guide your kid, you can focus on witnessing their movement development, all the while grinning from ear to ear at their antics.
The HomeTeamNS Khatib clubhouse will also be home to some fun activities in August. Rediscover the kampung spirit with Old School Games from July 31 – Aug 15. Experience a time when playing games didn't require electronic devices, such as Chapteh and Pick-up Sticks. 25 Kampung Packs will also be available on a first-come-first-served basis daily, at the main thoroughfare on Level 1.
If you're looking for some peace and quiet, but don't want to book a staycation, the clubhouse's Work-from ManCaves promo may be what you need. Available from Aug 2-31, each ManCave is available for booking from Monday to Friday between 9am and 7pm. It includes two set lunches and tea breaks and costs S$60 (HomeTeamNS Members) and S$75 (Affiliates & Guests) per room per day.
Other HomeTeamNS clubhouses are also planning a variety of on-site and virtual activities:
HomeTeamNS-JOM
Be spotted in red and white at their clubhouse from Aug 1 till Aug 21 and receive a gift (while stocks last).
Celebrate SG56 and play the "CAN or CANNOT?" quiz on the HomeTeamNS-JOM Facebook Page. The quiz will run on 5 days between Aug 3 and 21, and 6 winners per quiz will stand a chance to win attractive prizes.
---
HomeTeamNS Bukit Batok
Want to start your journey to a more active lifestyle? The clubhouse is offering promotions (valid till Aug 31) on courses including:
S$15 off Piloxing
S$20 off Yin & Yang Yoga
S$15 off Hatha Yoga
S$40 off Wing Chun
More information is available here.