If you're an avid fan of pyrotechnics displays, here's a handy guide to the five best spots to catch the National Day fireworks.
TEXT: MELODY TAN
PHOTOS: SHUTTERSTOCK
Whether you're five or 95, fireworks are always a special sight. For many Singaporeans, they're also a much-anticipated highlight of the National Day Parade (NDP) every August 9th. This year's celebration is extra-special, as it marks our return to regular NDP programming since the start of the COVID-19 pandemic.
If you're planning to catch the fireworks live this year but missed out on parade tickets – and don't feel like forking out on a five-star hotel room with a view – check out our list of the five best spots to watch the annual spectacle in the sky.
BAY EAST GARDEN AT GARDENS BY THE BAY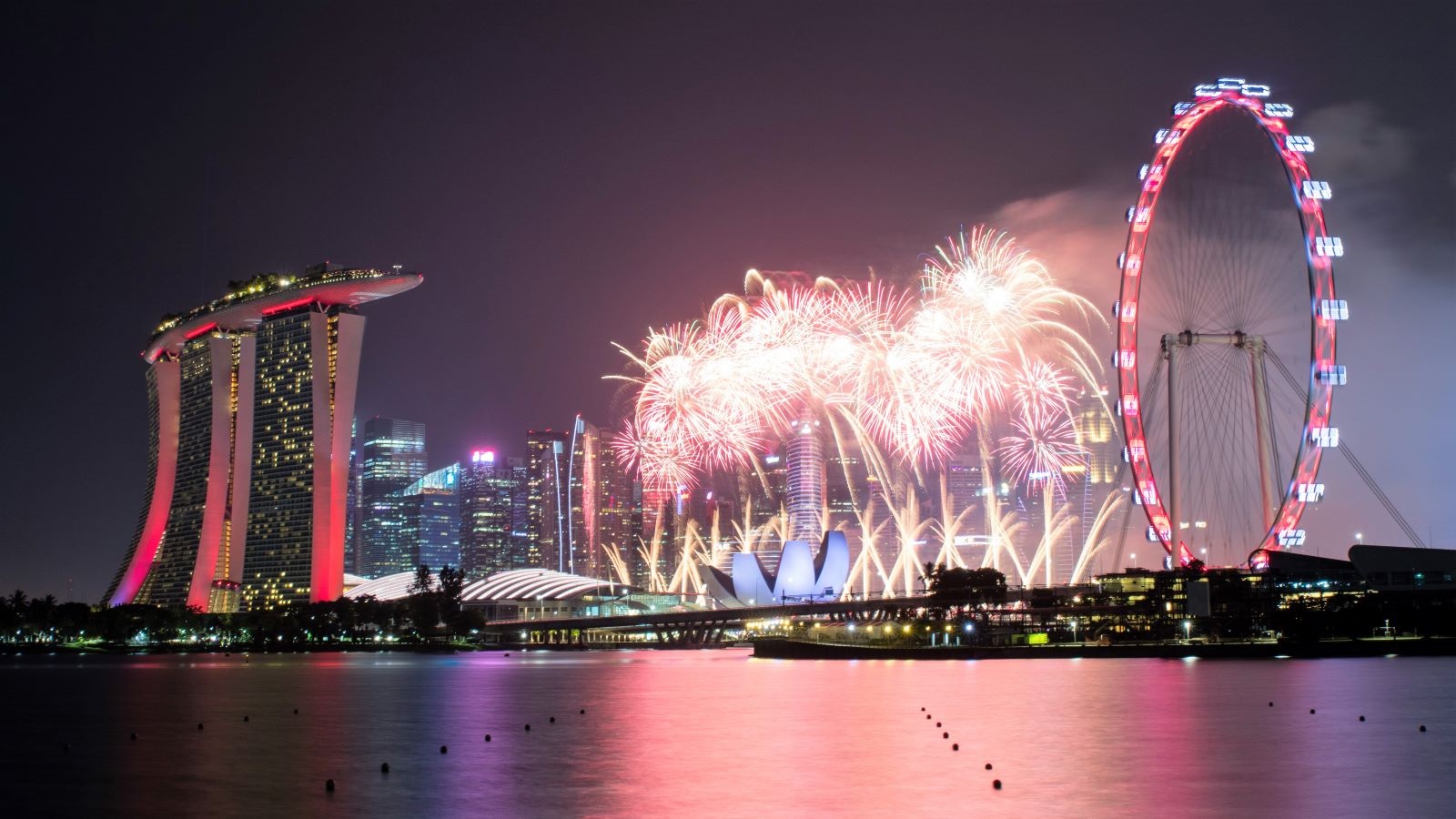 The quieter end of Gardens by the Bay has become a bit of an open secret among National Day fireworks enthusiasts. Popular with joggers and cyclists during the rest of the year, Bay East Garden becomes alive with families and children on August 9.
With sprawling green lawns looking out on Marina Bay, you'll want to bring along a picnic mat and some provisions while waiting for dusk to fall and the fireworks show to begin. Bonus: you can park conveniently at the Bay East Garden Carpark and take a leisurely stroll to the waterfront area.
Gardens by the Bay East will also host HomeTeamNS members to a National Day Picnic by the Bay, at the Promenade Lawn, on Aug 9 from 5pm to 9pm.
Priced at S$15 per person for admission, members can take in the spectacular live fireworks up close at Marina Bay and watch a livestream of the National Day Parade on a big screen. Registered guests can enjoy exciting games, free gifts and snacks (for all registered guests).
There are four bridges to the left and right of The Float @ Marina Bay, but only two are reserved solely for pedestrians. Nevertheless, they're all popular venues for fireworks-watchers, so be sure to get there early to 'chope' your spot.
While the Helix Bridge is closer to The Float @ Marina Bay, its twinkling array of DNA-inspired lights can be distracting – especially if you're peering through them. For a barrier-free, pedestrian-only area with ample space for large groups, the Jubilee Bridge across the river can't be beat. Not to mention, its design was inspired by the water spray of the Merlion – a fitting symbol for an event in celebration of Singapore.
MARINA BAY CRUISE CENTRE CARPARK
For those who drive and have family members who can't walk too far (or don't want to jostle with crowds), here's a little hack: go up to the third storey of the carpark at Marina Bay Cruise Centre for a view of the fireworks over the downtown skyline.
According to those in the know, lots 85 to 89 are where you'll want to be. The only downsides are that you'll have to go into the Cruise Centre itself to use the toilets, and there are no dining options – so if you tend to get peckish while waiting, remember to bring a snack and drinks.
STADIUM RIVERSIDE WALK AT SINGAPORE SPORTS HUB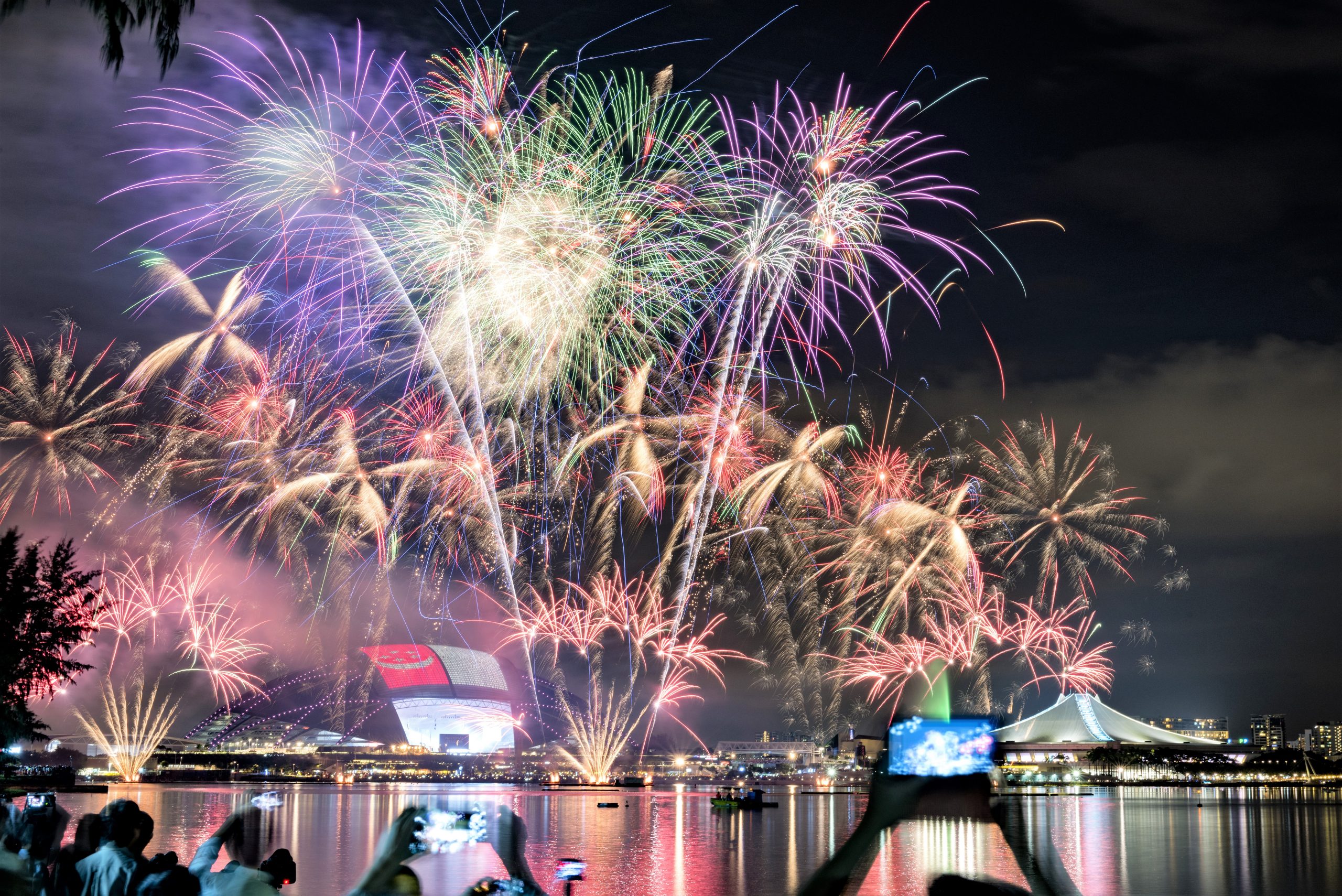 There are plenty of fancy rooftop bars and restaurants in the vicinity of The Float @ Marina Bay, but if you're not in the mood for cocktails (or their hefty prices) and just want a high vantage point, the Esplanade's roof terrace will fit the bill.
While waiting for the fireworks to begin, admire the manicured landscaping and watch the sunset from the sculptural circular bench. If you change your mind and decide you want a drink, there are numerous cafés just a level or two below. But don't stay away too long – you'll want to be in prime position when the fireworks go off!
There's so much more in store for you this National Day. For more happenings with HomeTeamNS, check out our website.
Like our stories? Subscribe to Frontline Digital newsletters to get your bi-weekly dose of updates on new stories!