If you've got the handyman on speed dial and don't know the difference between an electric screwdriver and a hammer drill, it might be a sign to brush up on some practical skills, especially when things start falling apart around you.
The combination of COVID-19 restrictions and work-from-home arrangements have given most people a generous amount of time indoors – time enough to realise that things around the house have finite shelf lives. Picking up some pragmatic skills can help you stretch your dollar by fixing household items, without having to be at the mercy of someone else's availability, or pricing.
Imagine being able to identify and fix pesky air-conditioning leaks or repair that awkward cupboard door that won't close properly. There's just something incredibly satisfying about applying practical skills to rectify real-world problems and are an investment that quickly pays for itself.
Ms Farah Sanwari, the executive director of Sustainable Living Lab which started Repair Kopitiam, launched the initiative as a way to reduce waste by encouraging others to rethink an item's longevity.
The Repair Kopitiam website states: "The Buy and Throwaway culture is prevalent in our society" and it's easy to see why. With malls in every neighbourhood and the convenience of online shopping, Singaporeans can easily be swept up by consumerism. The repair shop challenges this by re-establishing function over frivolity.
The effort began in Jurong in 2014, but its popularity led to new sessions being organised in Tampines and Ang Mo Kio. One can interact with the community of volunteers to exchange tips or learn how to revive anything from electronics to clothing and furniture. And if one develops a new-found joy in the skill, there's a 7-hour course that imparts the well-rounded fundamentals to fixing, so you realise those handyman dreams.
WHO ME? SHOP FOR NEW FURNITURE?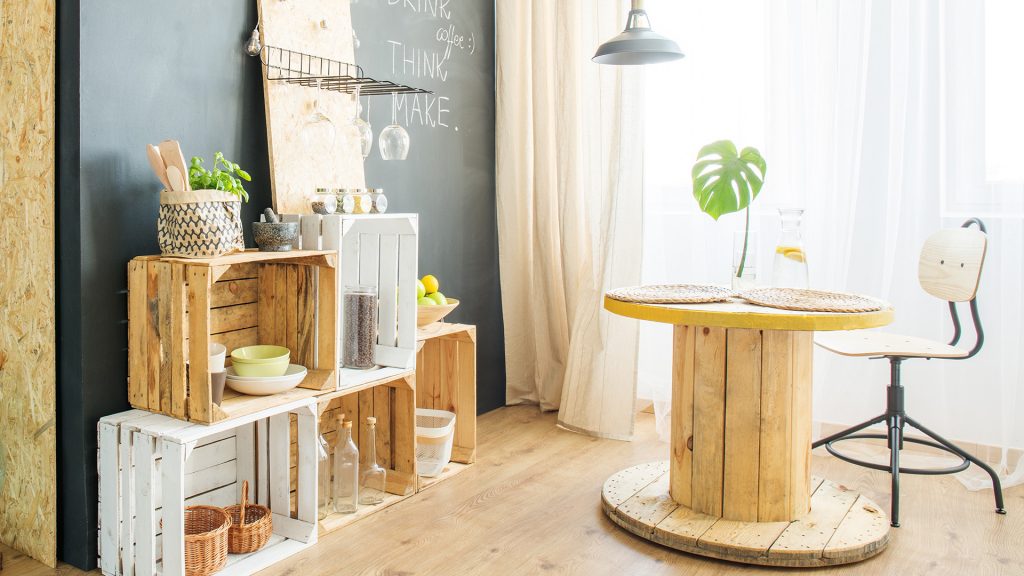 Furniture can be difficult to dispose of, especially bulkier items like sofas, cupboards and beds. And yet, there are those who throw perfectly good pieces away because they become tired of the look, when a fresh coat of paint is all that's needed.
Enter Big Blue Trunk. The art supply stockist teaches handy skills with a creative approach and has an array of upcycling workshops on their website to repurpose tired pieces. They demonstrate how easy it is to refresh a side table, chair or curtain through the selection of colours or patterns. Classes include painting pots and chairs, to block-printing old fabric like curtains or tablecloths.
If you're the sort who enjoys creating pieces from scratch, there are virtual classes too on platforms like Domestika. The featured module here teaches you how to create a concrete side table, but these basic skills can be adapted to make other types of stands, holders or shelves. If you have the flair, you might soon be making them as thoughtful gifts, or put them up for sale on Carousell or Etsy.
Carpentry is a transformative skill, even if it may not be the easiest to pick up. But once acquired, it can be one of the most useful.
Just ask Mr Alvan Koh of Mokko, who committed his time with a Japanese woodworking school to learn their craft. Today he creates one-of-a-kind pieces and imparts some of the knowledge in his workshops to create elegant, patterned pieces.
Other local enterprises like Roger+Sons offers a wide variety of workshops, including whimsical decorative toys, and Tombalek offers more of the same along with wood pieces for sale.
With carpentry skills under your belt, a little sandpaper and chisel might even turn a boring cabinet into a prized heirloom.
There's something almost magical about connecting the right wires to light up a room or fixing an issue on a cranky PC.
At LessonsGoWhere, you can pick up either of these from certified local educators. The PC troubleshooting class is a largely hands-on class, so you'll come out with hard skills on how to assemble and repair a computer. As for the Electrical Wiring Installation Course, you'll become more intimate with circuitry and proper methods, so you too can have those trending LED lighting strips linked up expertly – and safely – as well.
These two skillsets are commonly requested and could be quite lucrative if you offer them as services. You could even conduct computer troubleshooting virtually!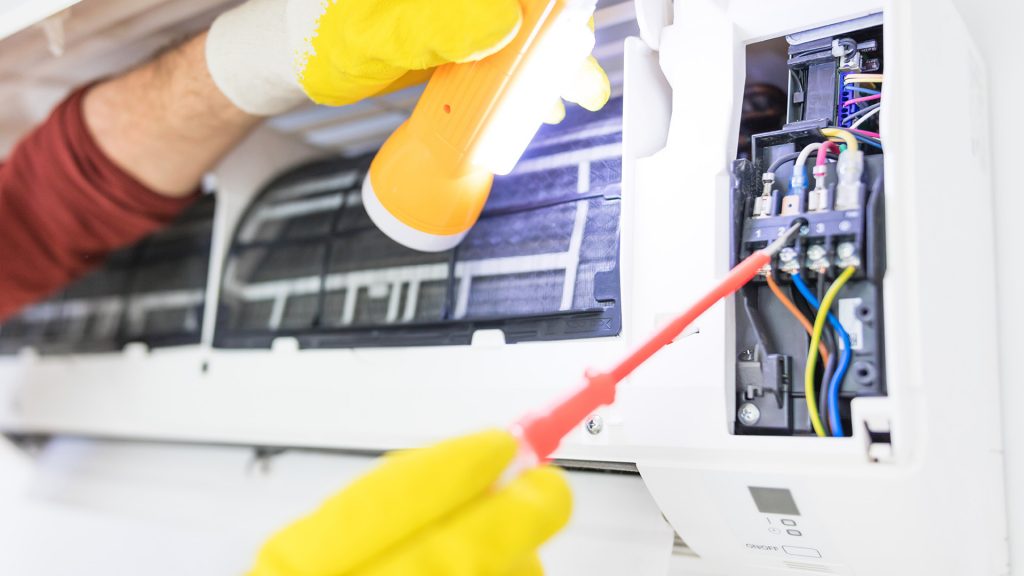 For the more mechanically ambitious, nothing beats lessons in air-conditioning or automobile maintenance.
The first is available at Udemy and comes in a bite-sized hour-and-a-half video that lets you quickly identify the working parts and learn how to install a refrigeration or air-conditioning system. The low cost and on-demand learning makes it easy to gain some valuable insight. Over at Laimoon, find out what keeps cars and motorbikes chugging smoothly with their affordable automotive maintenance primer courses.
Even if you don't intend to maintain your own air conditioner or car, such online courses offer useful knowledge so you don't get fleeced the next time you send your car for servicing. But if you're down for a more practical approach, institutions like ITE offer short hands-on courses that can also be paid for with SkillsFuture Credits.
You minimise your cash outlay, while gaining knowledge that could potentially help you save money in future – how's that for a win-win scenario?
Other Posts You Might Like