From My Generation To Yours – appreciation dinner for NSmen on 30 October 2017.
The NS50 commemorative dinner at The Float @ Marina Bay was a rare treat for national servicemen (NSmen) from the Singapore Armed Forces, the Singapore Civil Defence Force (SCDF), and the Singapore Police Force (SPF). The guest of honour, Prime Minister Lee Hsien Loong, paid tribute to all NSmen for the indispensable role they play in maintaining peace and security in Singapore. In his speech, PM Lee noted that SPF and SCDF have continuously kept Singaporeans safe from threats. "The terrorist threat is a grave one, but our security forces are vigilant and prepared to deal with an attack when it comes," he said.
At the dinner, five NSmen each from the SPF and SCDF received the 2017 Home Team NSman of the Year Award from PM Lee.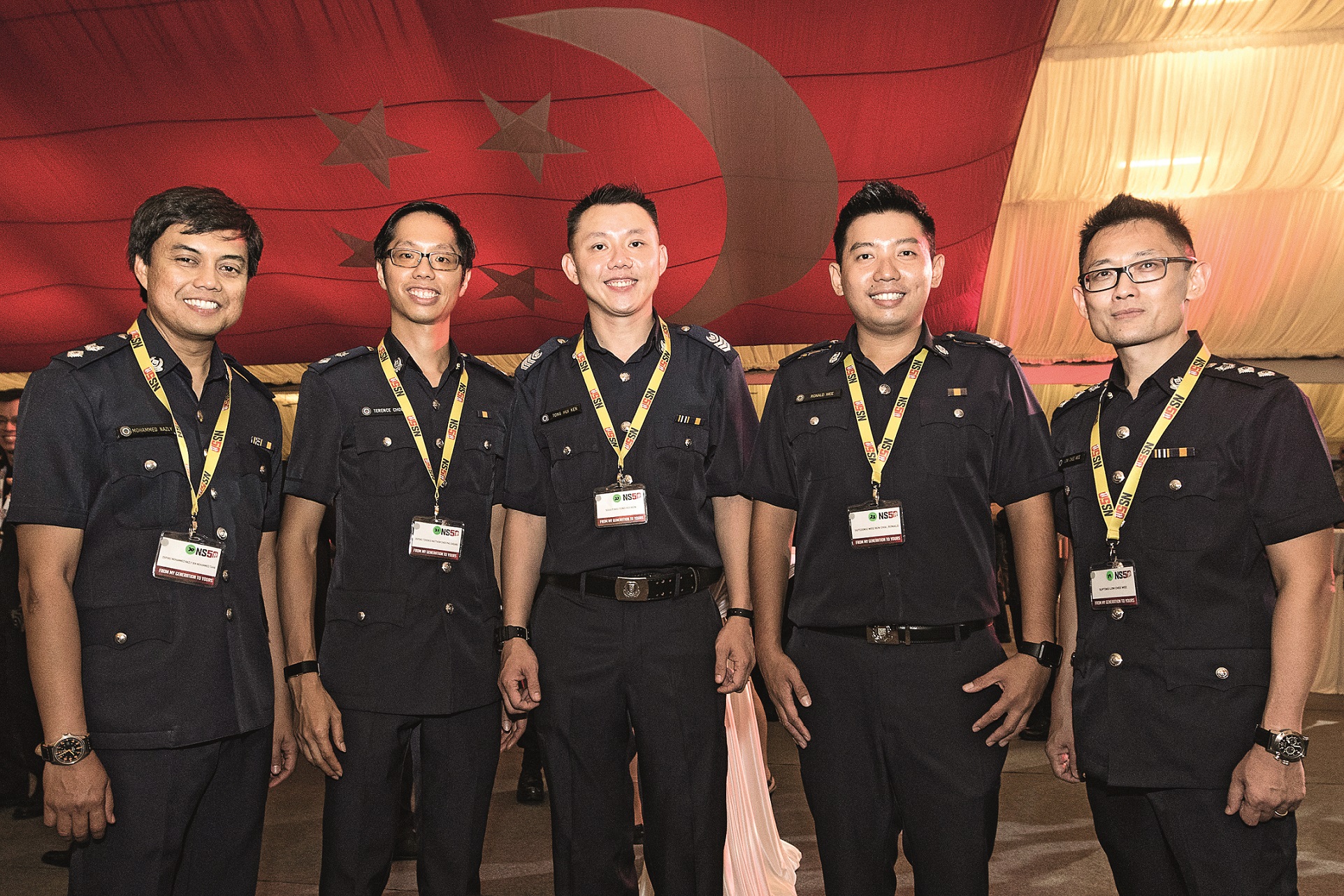 The award recognises NSmen who have made significant contributions and shown exceptional commitment to NS. When asked to comment on how he felt after receiving the award, SGT (2) Ronald Wee Ren Chai from Tanglin Division, SPF, said:
Never in my wildest dreams did I ever imagine myself receiving this prestigious award.
He also encouraged other PNSFs and PNSmen to strive for excellence, and so affirm the value of their sacrifices. Another award recipient, WO (1) Oo Jun Hao, who serves as Company Sergeant Major of 304(B) MRT Shelter Company (Serangoon), said: "I was thrilled to be selected as an NSman of the Year. I felt appreciated by the Force for my strong commitment to serve." He also urged all NSmen to take their instructions during in-camp training seriously, as the skills learnt there may help them save lives one day.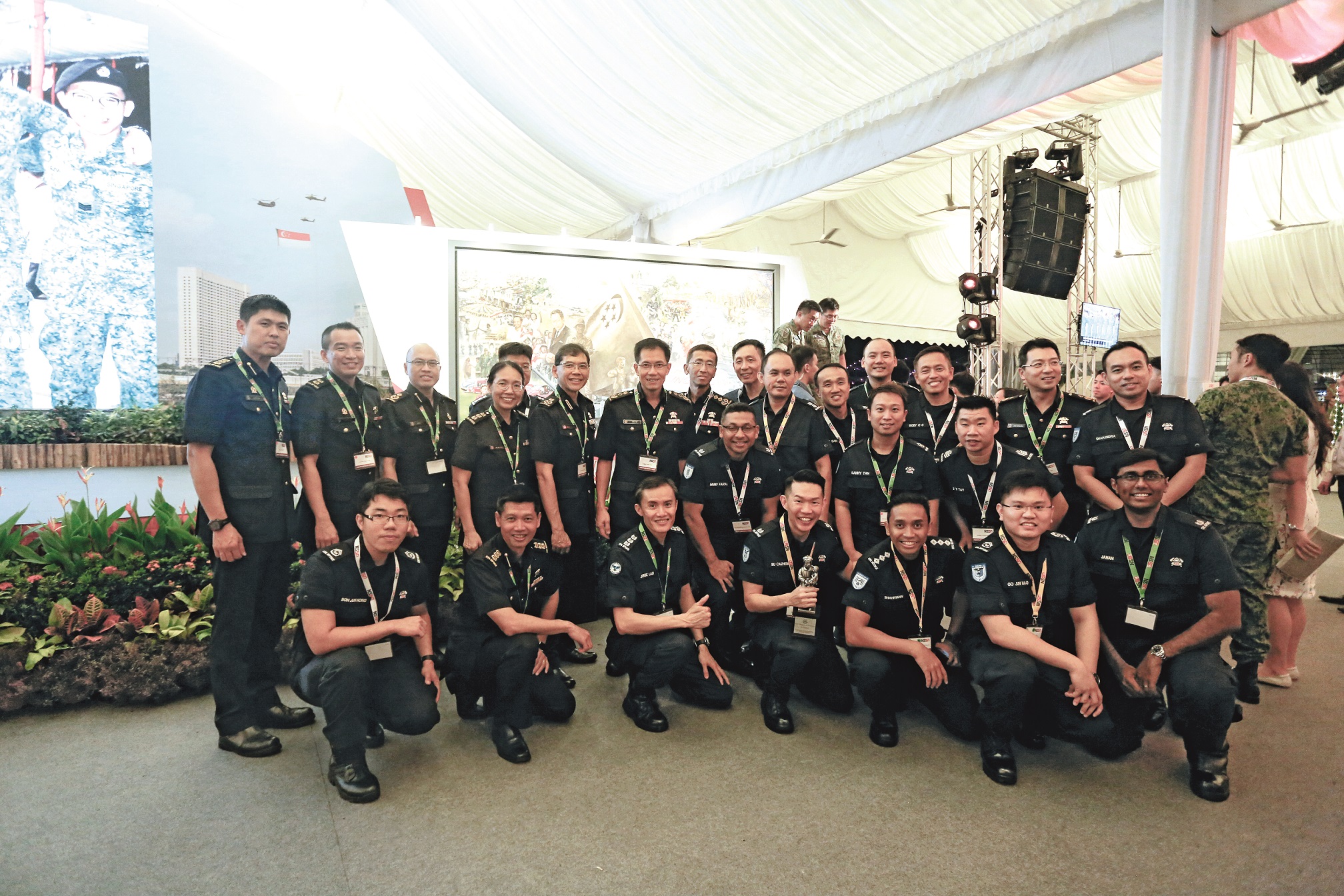 Receiving the award was a proud moment for another winner, SUPT Low Chee Wee from Central Division, SPF. He shared:
My 10-year-old son saw me put on my full Police uniform as I headed out for this very important NS50 event, and he said to me: 'Daddy, when I grow up, I want to be like you!' That touched my heart, and I said to him: 'You will, and you will be even better!'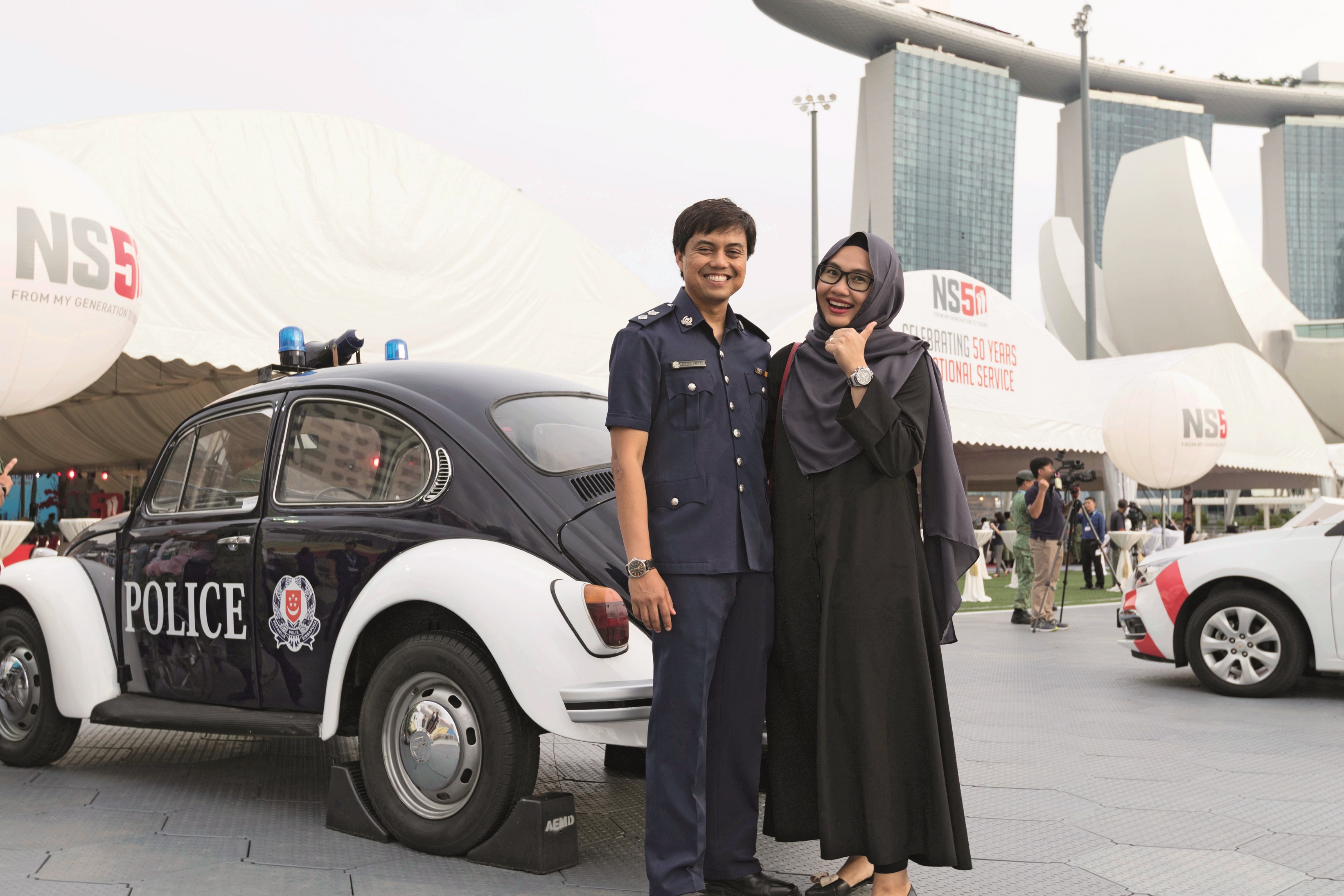 CPT (NS) Shahrudin bin Salleh, 2nd SCDF Division, 201A MRT Shelter Company, credited his award to his strong support network. "I was surprised, humbled and honoured all at one go. I have to thank both the ORNSmen and career officers who shared their valuable experiences with me. I am also grateful to my family members for their unwavering support," he said.
As the national anthem played and the event came to a close, the guests reflected on PM Lee's words during his speech earlier – that as we continue to ask this commitment of our young men, we must rally behind them as a society, support them, and express our appreciation for their service.
Other articles that you might like: